24.09.16
After a long but uneventful flight where we discovered Greenland from the air we landed in the US to the usual queues at immigration. We stayed at the Handlery Union Square hotel a huge sprawling hotel which is in a great location for shopping and the cable cars.
Our first impression of San Francisco was … Read more
When your anniversary falls on a weekend you have to make the most of it I think….
So October 2015 I started planning for May 2016..  I wanted to find something different and special.  I found a Tree House on the East Sussex / Kent that looked stunning and it didn't let us down.
All booked, June had no idea at all … Read more
As we may have mentioned once or twice before, we love Morocco and we love Marakech! So when looking for a few days away it wasn't difficult decision as to where to go and then to return to a Riad we have used before.
Dar Rocmarra is ideally located inside the medina walls and is a real gem – a warm welcome … Read more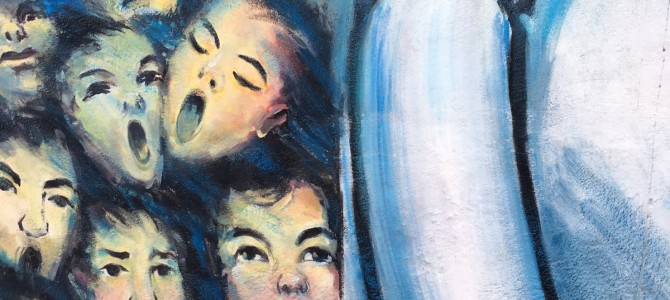 Another early Easyjet departure but a smooth flight, a short train ride and we were in our hotel in Berlin by lunchtime. Having hoped for real Winter weather we were a little disappointed to find Berlin was experiencing the same mild grey days as London. Still it was dry so no complaints really especially as it stayed that way for … Read more
With basic flights from Gatwick to Malpensa at around £50 return this was always going to be a good trip away with friends….
Having finally sorted out the hire car (and you think you've done everything from here….but that's another story),  we drove along the beautiful Como lake side roads directly to the B&B Miralago Bellagio .  I guess this … Read more
We just returned from a long weekend in Bellagio Italy.  It was a beautiful location and we had a great time but I have returned to the UK with a bit of bad taste and it was nothing to do with the Italian food… it was a result of a hire car excess …. 2800 Euro excess!
Before we left we … Read more
The next planned trip is off to Italy.   Staying in Bellagio we will be exploring, drinking and eating with great friends….
One of the plans, if the weather is clear enough, is to drive the Stelvio Pass.  This has been made famous by Top Gear as one of their preferred routes
The planning for this trip started … Read more
Knowing the roads would be busy over the August Bank Holiday weekend and not long back from Pembrokeshire made a return visit to a small campsite just outside Tring an easy choice.
College Farm Campsite is a 5 pitch Camping and Caravanning Certified Site (CS).  It is basic with electric hook up,  fresh water, and a  chemical … Read more
Our final stop of the trip, and the only major city, was Cordoba, high on June's list of "must sees". Straight into the Aire (well almost, just the one one block circled a couple of times) which amazingly is situated just across from the San Basilio gate to the old city. It was also the La Fiesta De Los Patios … Read more
Having found the missing Aire in Antequera we parked up and went alcohol harvesting in Mercadona… It was a fruitful harvest and we added money to the local coffers. Not much though as the booze was quite cheap.
Following the inevitable coffee shop stop we wandered up to the Castillo de Papabellotas ( Alcazaba). Full of history and, as so … Read more
Leaving Finca we, as normal, chose a minor and then the yellow and green squiggly roads. They were turning out to be the most exciting and fun to drive.
After a quick shop to stock up the cupboards on the outskirts of Antequera we dropped into the Dolmen caves on the northern edge of the town. These are two megalithic … Read more
Plan A; Get up early and get there for when it opens and try to get a ticket? or
Plan B; follow the old adage Mad Dogs and Englishmen and go midday just as the locals are settling down to their siestas?
Based on how hot is has been and the fact that today was a bank holiday, Plan A … Read more