Five states in as many days from New York to Illinois via Pennsylvania, Ohio and Indiana!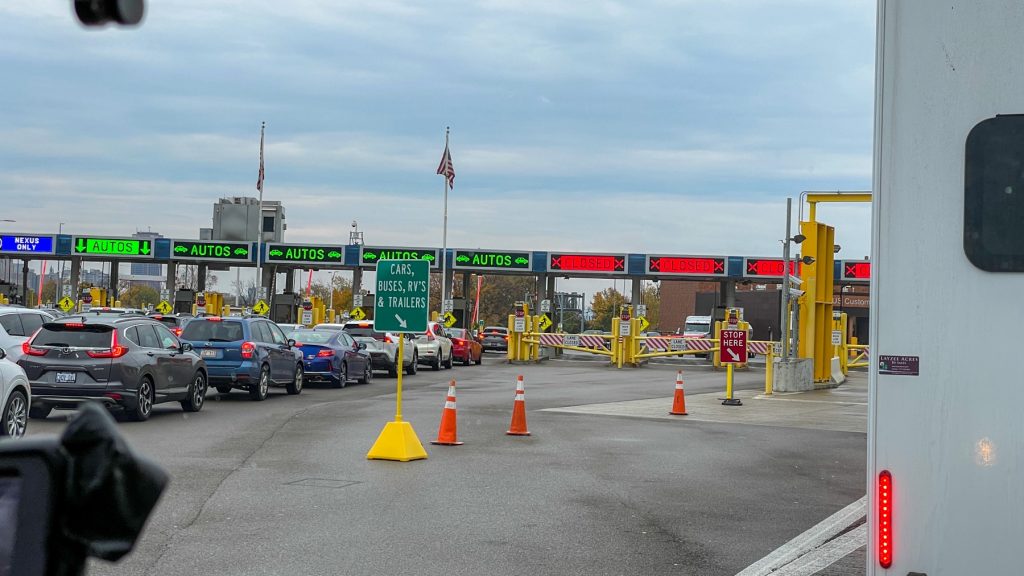 The border crossing at the Peace Bridge from Fort Erie to Buffalo was easier than we expected and took us just over an hour. At the first checkpoint we were asked if we were carrying any alcohol, tobacco and uncooked or fresh meat, fruit or vegetables, which we weren't. There are several official websites which occasionally seem to contradict each other on what is permitted food wise, so we erred on the side of caution and emptied the fridge!
We were then pointed towards immigration where we were asked a few questions on why we were entering America and for how long we would be staying. We had previously obtained a B2 Tourist Visa in the UK which allows, subject to the immigration officer's approval, stays of up to 180 days as opposed to the 90 days allowed on an ESTA.
We were granted leave to stay for the full six months and after paying $6 each immigration fee, we were free to go on our way.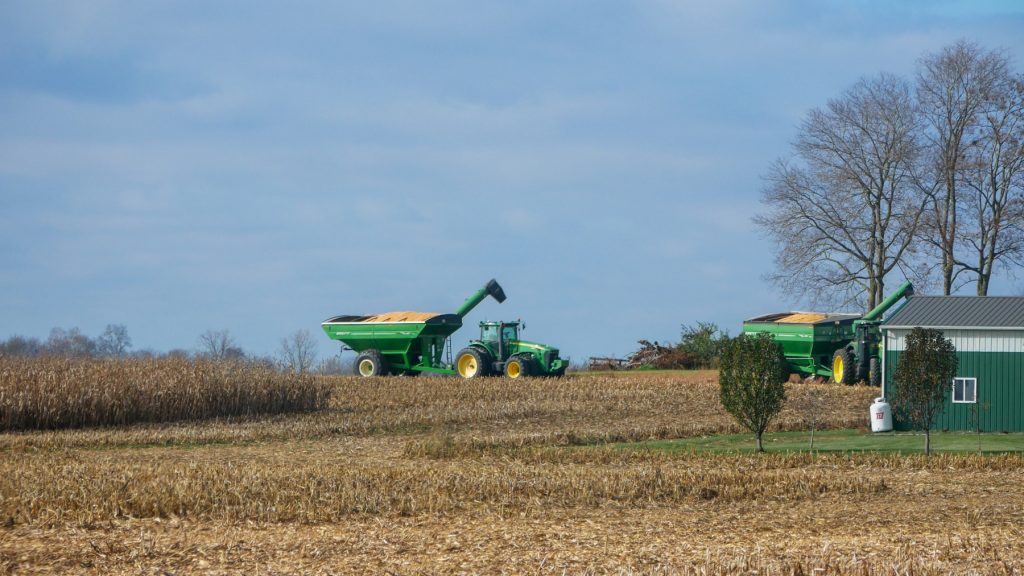 Our first mistake was getting on to the interstate out of Buffalo! It's a toll road and we, incorrectly, assumed there would be toll booths to pay but it's all automated based on your number plate and when trying to pay online the only option is for US and Canadian registered cars. After a conversation with a very helpful lady on the helpline, we were assured that we'd be OK with not paying provided we don't use a New York State toll road again. We had no option to pay despite trying so let's hope she's right!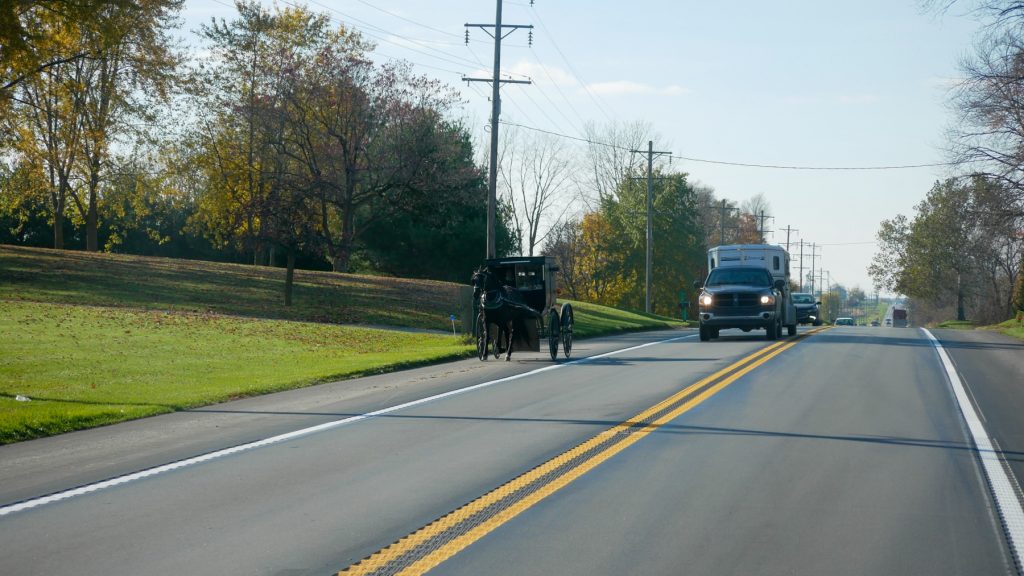 After that little hiccup we ticked off the states on our way to Chicago from where we were going to start Route 66. Much of the drive was rolling agricultural land and we passed through a couple of Amish townships.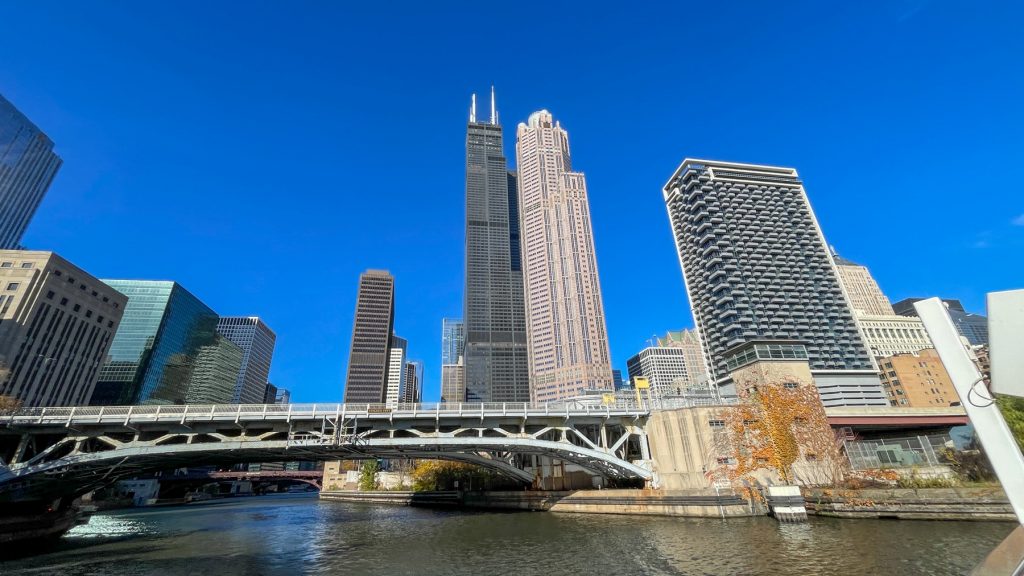 We spent a couple of days in Chicago, walking miles and taking a boat tour to see the city from the river. Two days really wasn't long enough but it gave us a feel for the city and it's definitely worth a visit.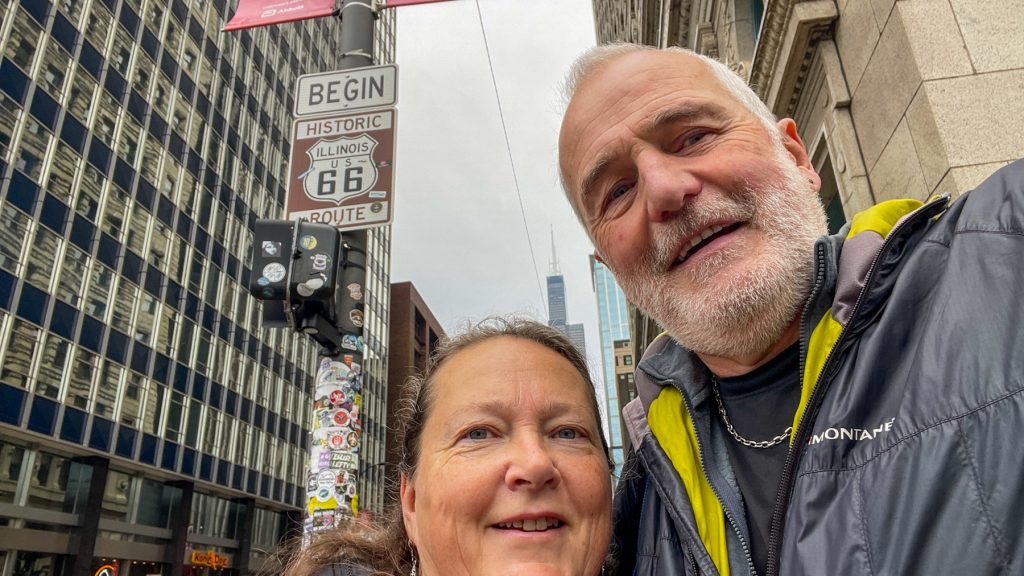 Motorhoming
We joined Harvest Hosts (US$84.15 for the year) as they offer non-campsite park ups and are found all across the country. Typically stays are free and in exchange you are encouraged to purchase something (lots of these are on farms, vineyards or breweries) or leave a donation. Our first stay was at a Law Enforcement Dog Training Centre where the owner had installed hook up points and provided fresh water.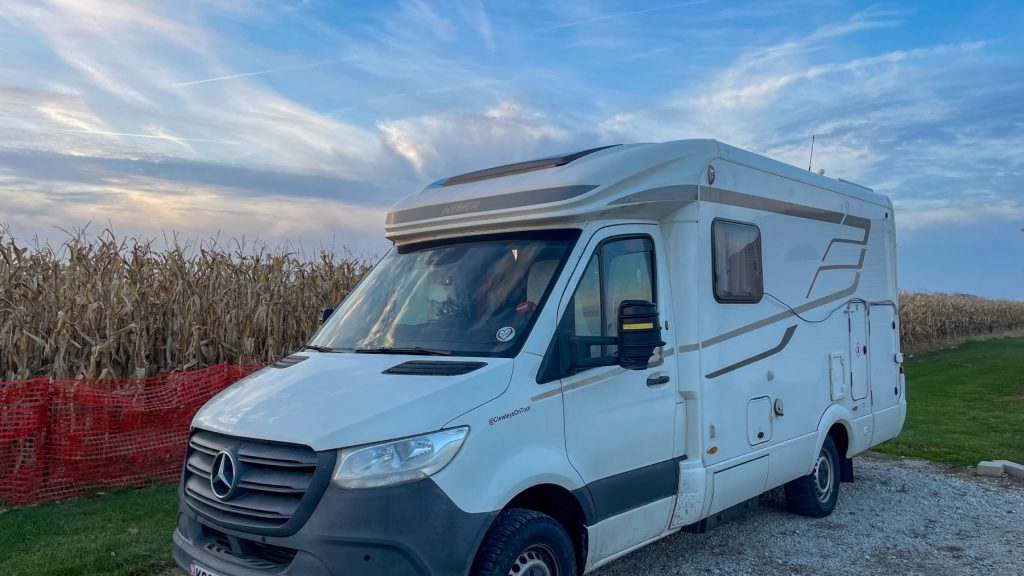 Walmart is known for allowing overnight stays in its car parks (check though as not all stores do this. Boondock WM is a good app to check this on). We also stayed at a Bass Pro outlet. These are obviously not the quietest of nights but they come in handy for the odd overnighter.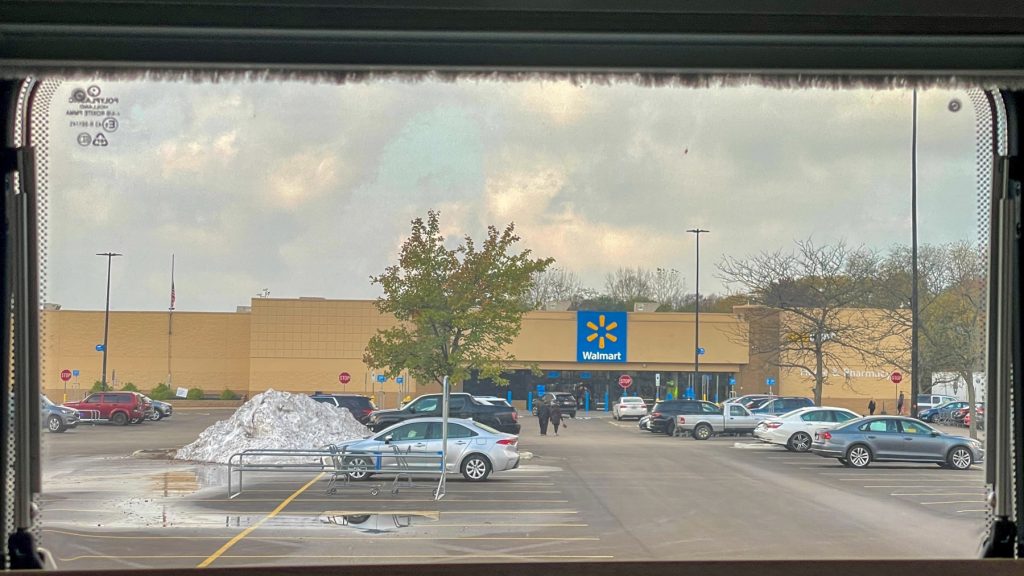 Chicago has a designated RV parking area within a truck car park just to the south of the city. There are no facilities and it costs $38 per night but the city is walkable from there or you can take a Metra Train from a short distance away – the short ride cost us $2 each. Despite it being a fairly open car park (although there is an extra/eit barrier) it felt safe and we were happy to leave the van to explore the city.