We are now in the early planning stages of our big trip….                
The Pan American Highway.  
We will be updating our progress as often as we can.
I am sure we will expand on this route

April 2019

Well we have set a date!  March 2021 will be when we move out of our house and into the van.  

Our Hymer Starline 640 is up for sale and, after looking about, we have ordered a Hymer MLT 560 from Becks Motorhomes in Norfolk.  They are quite a distance from us but having met them at the NEC we liked their approach and have since hear some great reviews about them.

The 560 is a 2/3 birth and has a fantastic payload which is something we will need for the Pan Am Highway.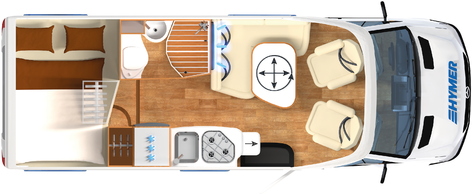 All we have to do now is wait until July.  Meanwhile we are starting the big clear out of the house…..

The Route?
This is part of the route we are working on at the moment….  It will change over the next few months I am sure.  If you have any 'go to places' please let us know.
31st May 2019
A day of mixed emotions.  Our Hymer Starline 640 has been sold and collected by the new owners.  So for the first time since we have been together we are Hymerless.  Hopefully not for long as the MLT 560 is due in July.  Albeit we are having some extra work carried out on it once it arrives in the UK so may not be on the road until August.
28th June
Today we had a call from Becks Motorhome saying our van had been built!
Should be in the UK within the next 2 weeks. It seems ages since we've been on the road.
13th July
A week or so earlier than expected we received the call from Mark at Becks saying our van was in the UK and in their yard!
We popped up to check it over before a few extra toys were fitted…  It was a dream to see it after waiting since January.  
The extra kit we are having fitted includes, external WiFi antenna (from Motorhome Wifi)  along with 240 watts of solar panels to go with the three 95 amp hour batteries and 1800 watt inverter that were factory fitted.
The back is crying out for a logo for the #PanAmericalHighway trip
We will be collecting it in August.