Monday April 12th 2021 will stick in people's minds for many reasons being it was the day many of the tighter COVID restrictions were lifted. For some it would be the first post lockdown pint, for others the first haircut in months, for many the long awaited visit to see family or friends (still only the Rule of Six though), and for a few, queueing at your favourite non-essential shop….the list goes on. For us it only meant one thing, the move to the motorhome to begin our life on the road.
After weeks of trying to whittle down the contents of the house to what we would be taking with us and the stuff we wanted to keep for when we do finally return to a house, after a couple of trips to load up the van, we were ready to go.
Our first night was not too far from home to give us the opportunity to make sure we had everything although we couldn't get on to the campsite next to the storage facility to we had to go a few miles down the road to Hertford. It was just as well we did this as the celebratory steak we were having for dinner was still in the house fridge! We were always going back home the following day to fill the van with gas from the local boatyard so celebrations were simply put on hold for 24 hours!
Campsite: Hertford Caravan and Camping Club Site
Monday 19th April
Can't believe the first week has gone already! After leaving Hertford and travelling via home and June's mums (first face to face meeting since July 2020) we headed down the M4 to Marlborough and the Savernake Forest. We're staying on a great CL on a working farm a couple of miles south of Marlborough with views across the fields. It's so quiet and peaceful here!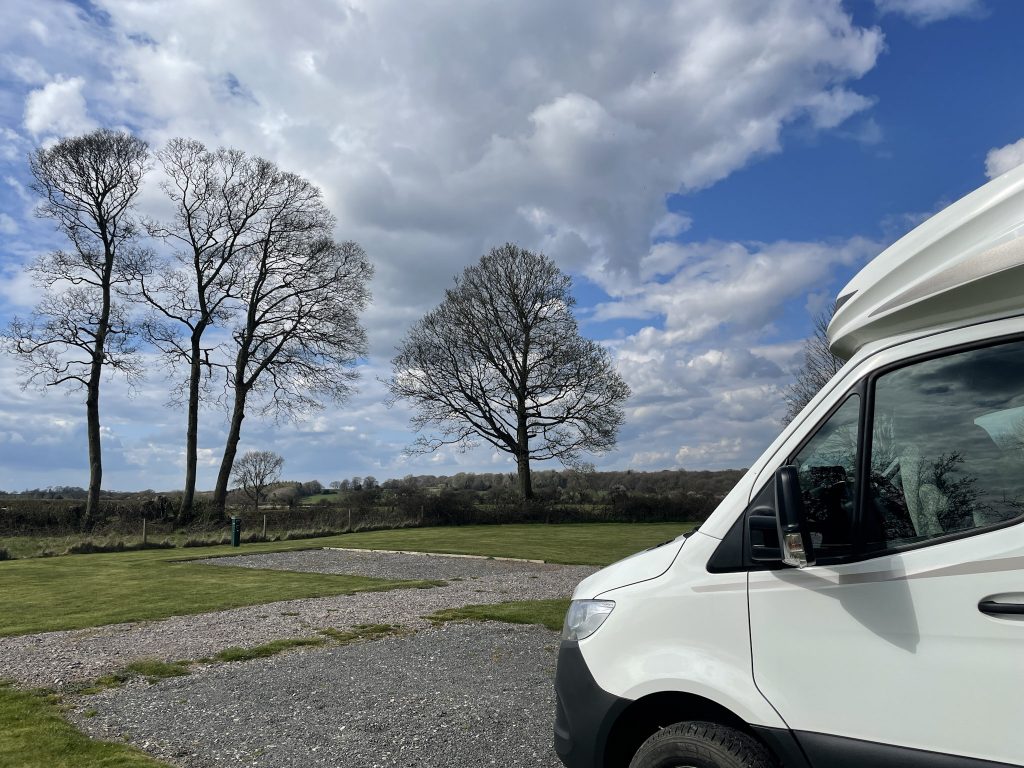 The forest itself is well worth a visit. It is an area of ancient woodland (first reference to the woodland here was in AD934) which has passed down from father to son (or daughter, on four occasions) in an unbroken line of hereditary "forest wardens". In 31 generations, it has never once been bought or sold in a thousand years, and today it is the only ancient forest in Britain still in private hands, although managed by Forestry England.
The forest contains a number of ancient oaks including "Big Belly Oak", one of Fifty Great British Trees named and honoured as part of the Queen's Golden Jubilee celebrations. It has a girth of 11 metres (36 ft) and is 1000–1100 years old. In 2001 it was in danger of splitting in two, a fate that had already overtaken the similarly aged Duke's Vaunt. To prevent this, the tree was fitted with a metal corset.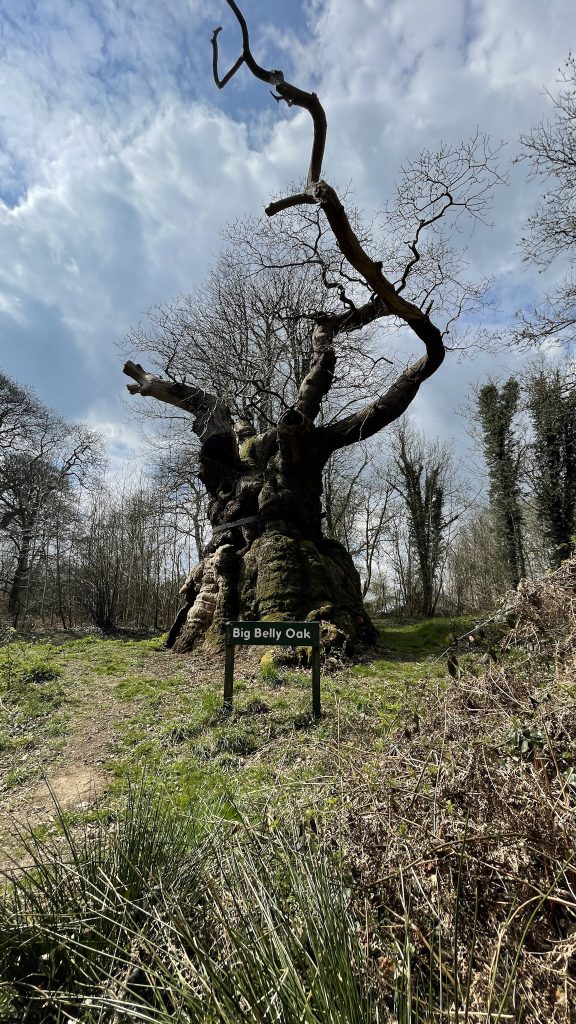 Once away from the main road the only noise is birdsong and we spent some time one morning just watching woodpeckers flying in and out of the trees.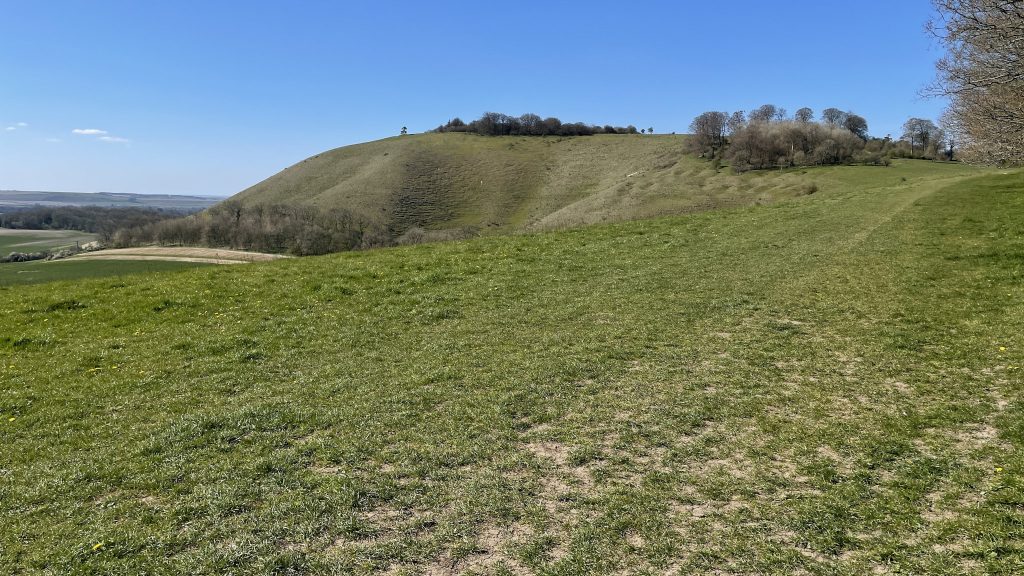 From the back of the farm there are multiple footpaths heading across country so we made our way to Martinsell Hill (the third highest point in Wiltshire at 289m/948 ft above sea level and the site of an Iron Age Hillfort) where there was only one thing we could do when we came to Pork Pie corner!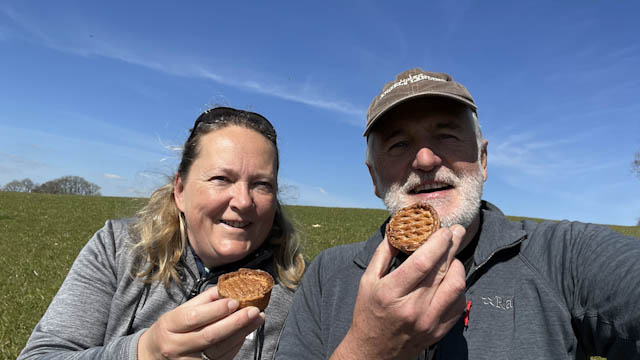 We were also able to access the Kennet and Avon Canal but despite our constantly scanning the banks, no kingfishers came out to play.
We've had a great week here and will definitely come back!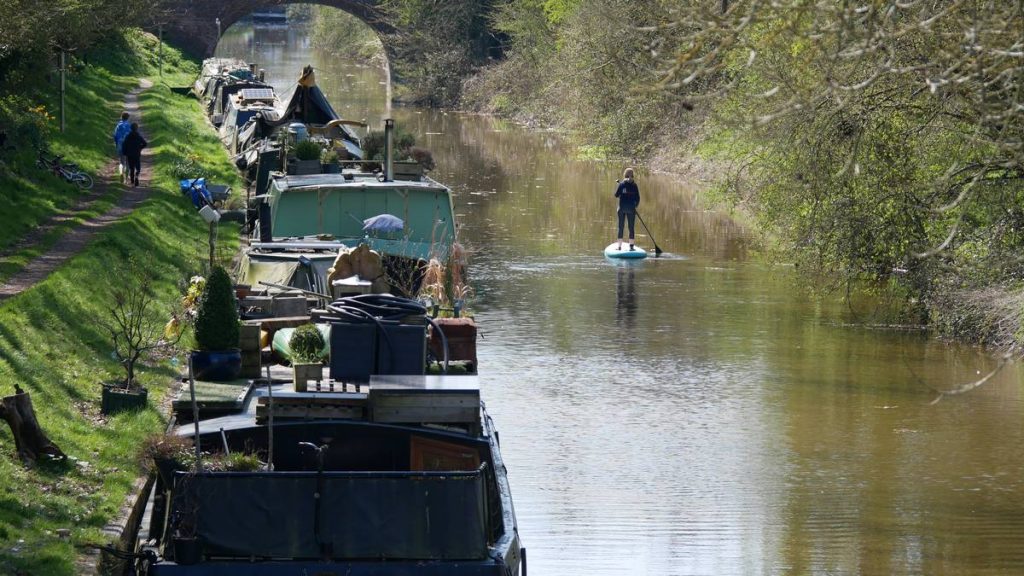 Campsite: Kingstones Farm CL. £12 per night or £15 with EHU.