It was with a heavy heart that we left Turkey and crossed the border into Bulgaria. We had had an amazing three months exploring Turkey and hope to return some day but new adventures lay ahead as we began our slow journey back to the UK.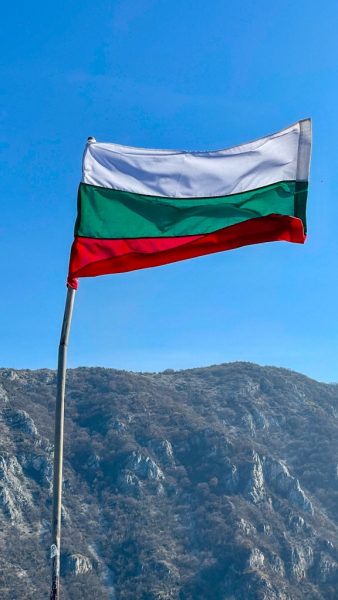 The border crossing was fairly straightforward and it's worth noting that you have to pay €6 (in Euro) to have the van disinfected as you enter Bulgaria.
Tolls in Bulgaria took a little thought as we are over 3.5T so couldn't buy a simple vignette and had to use a pay as you go app. We used the Bulgarian Tollpass app which allowed us to input that day's route and pay the appropriate toll. The tolls were often just pennies and over a four week period, it cost a total of around £10.40.
We had very little idea of what to expect in Bulgaria and had a route which would cover the most popular tourist spots plus see some of the quieter countryside. The weather was variable and in the mountains there was still plenty of snow.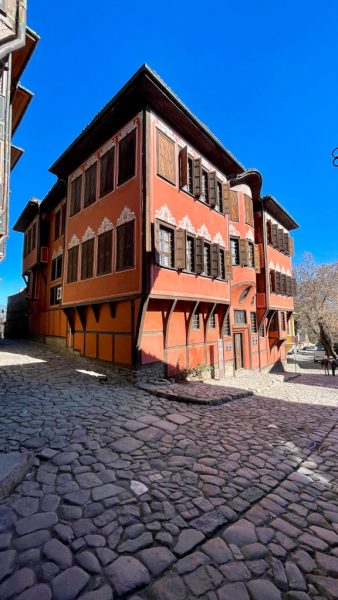 The old town of Plovdiv was worth seeing and we spent a few days in Sofia, as our daughter flew out at the last minute for a visit. June was treated to an afternoon in a hotel spa (bliss!) and we wandered around the city admiring the buildings and many churches including the Aleksander Nevski Cathedral.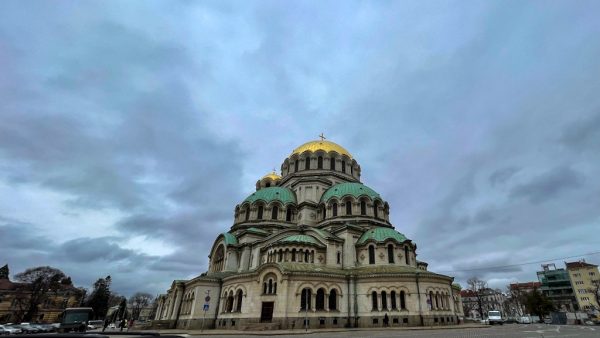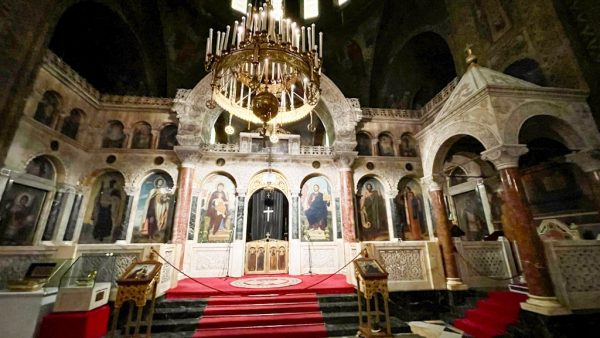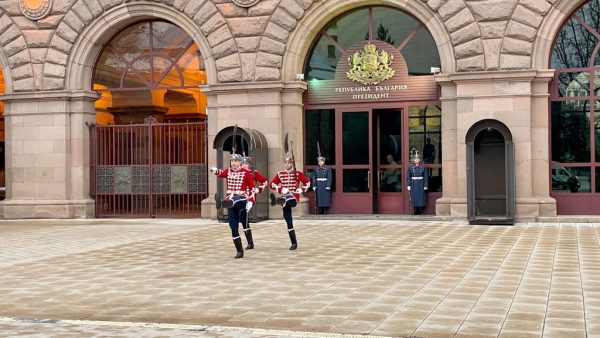 We visited several other churches and monasteries in the region including the Rila Monastery which was quite simply stunning. We stayed in the car park right outside the gate so were able to visit early the next morning, having the place almost to ourselves.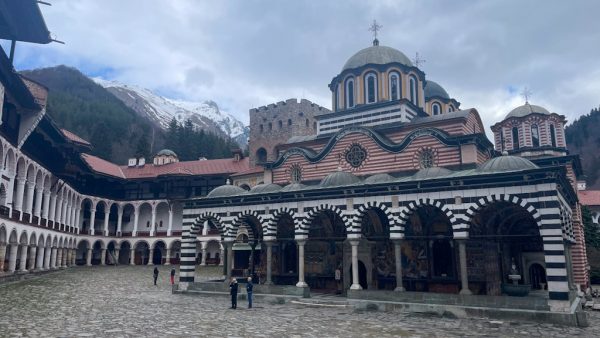 We met Oxsana and Brad, aka Frenchy Le van, who we had previously spent some time with in Turkey. Oxsana introduced us to the tradition of "Baba Marta" or "Granny March" which marks the beginning of spring on 1st March and is when Bulgarians exchange red and white tassels and bracelets which are then tied to the branches of trees.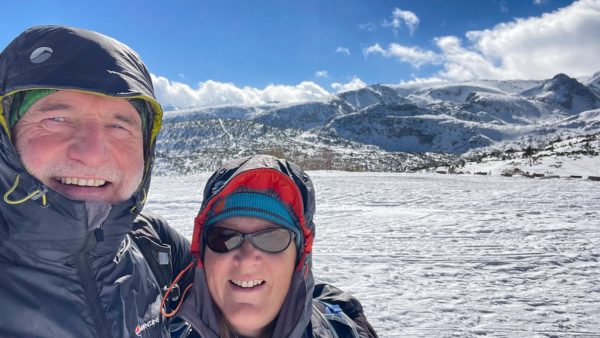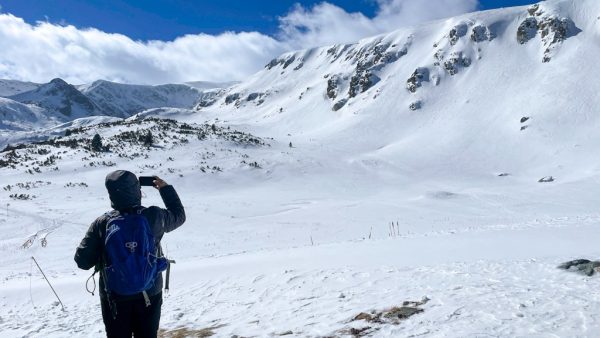 Bulgaria has a number of natural thermal springs and we visited a couple, going from one extreme to another! The first was at Repite where there are a number of shallow outdoor pools used by locals (a paid, more landscaped area was also available) and then we visited Thermal Camping Velingrad, a campsite with properly built pools filled with naturally heated water.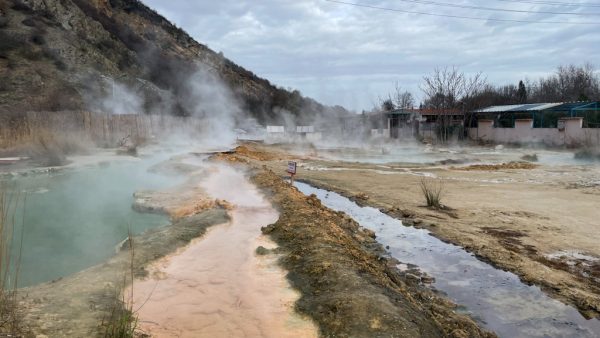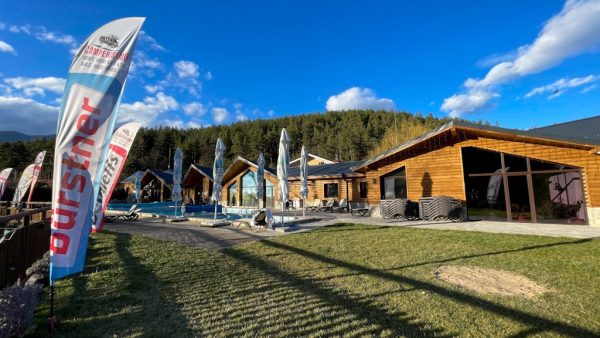 Campsites used:
Kamping Kromidoro: BGN40 p/n (approx £18) which was BGN16 for the van, BGN8 per person and BGN8 for hook up. A small eco-campsite run by a very friendly English couple who kindly opened up the site despite being closed for the winter. Washing machine available at BGN10 per wash – includes powder. Lots of communal space and BBQ area. Free wifi. Lots of walking around surrounding vineyards and fields. The road through the local village is full of potholes but if driven slowly, it's definitely worth weaving your way around them!
Thermal Camping Velingrad: BGN90.20 (yes, about £40) p/n including EHU. Fully serviced pitches, free wifi, washing machine and tumble dryer. The site has its own thermal pool complex including indoor and outdoor pools, two saunas and a steam room – dressing gowns provided free of charge. BBQ area, bar and restaurant area. Although the per night cost is expensive, taken the facilities in account, it is worth it and if you can arrive on a Sunday or Monday, you can get 4 nights for the price of 3.
Other overnight spots:
Plovdiv Stadium: a large car park next to the sports centre just outside of the town centre. Fairly quiet once everyone had left but the trains across the road ran all night. No facilities.
Devin: the car park at the entrance to the Devinska River Gorge and next to a thermal pool complex. There was a port-a-loo in the carpark but no other facilities. There is a hike into the gorge and up the valley side to a waterfall.
Rupite thermal pools: a large open grassed area close to the pools – some are free and others you pay to enter. There is a walk to some ancient Roman ruins which are still being excavated. There are a couple of port-a-loos in a small car park. Only noise was from a building site close by.
Vitosha, near Sofia: a slightly sloping car park at the base of Mt Vitosha and next to the Dragalevski Monastery. Water is available at the monastery but only for filling small water bottles. No other facilities.
Vasil Levski National Stadium: BGN20 p/n and there didn't seem to be a limit on how long you could stay. No facilities. Parking is on the road around the stadium – we were asked to get as close to the back as possible and did manage to find a long space although slightly sloping. The stadium is in almost constant use but mostly quiet and we backed on to a large park. Great spot for walking into the city and good value given the location.
Rila Lakes: BGN10 p/n and parking just below the lower cable car station. A large gravel car park. No facilities but cafes nearby (limited opening off-season). Lots of walking and it's worth taking the cable car up to the lakes (although all covered in snow when we visited). The cable car was BGN25 each for a return ticket – it's possible to walk down when the snow has melted.
Rila Monastery: small car park outside the monastery costing BGN10 per day and if staying overnight, you have to pay for two days. A must visit if in Bulgaria, the monastery is free to enter and by staying overnight you can wander in before any coaches arrive. Water available but not via a threaded tap. The bakery is also worth a visit for a freshly cooked "mekitsa", a fried bread/donut pastry and utterly delicious!
Blog: www.bobandjune.com
YouTube: https://youtube.com/user/bobclewley
Polar Steps: https://www.polarsteps.com/ClewleysOnTour/5755379-the-balkans-and-beyond?s=0A28668E-486F-4DEF-80BA-D43AA17F7A87
Our Route: http://www.bobandjune.co.uk/the_balkans_and_turkey_route/