15 June to 28 June 2021
Back towards home and London for a week to see family, visit the dentist (again) and meet former work friends. We tried, new to us, Home Cottage Farm CL in Iver as it was convenient for home and seeing June's mum. We originally missed the entry to the site as it's via a, currently closed, pick-your-own farm and the site is nothing more than a small field at the end of a narrow track through the farm but it was a great find! Despite the closeness to major roads (M25 and M40) it was very peaceful and the wildlife abundant – whilst we had family over for lunch three large deer wondered out of the woods and across the adjacent field and this was after watching a woodpecker feed as we had our breakfast and a small fox cub playing in the long grass.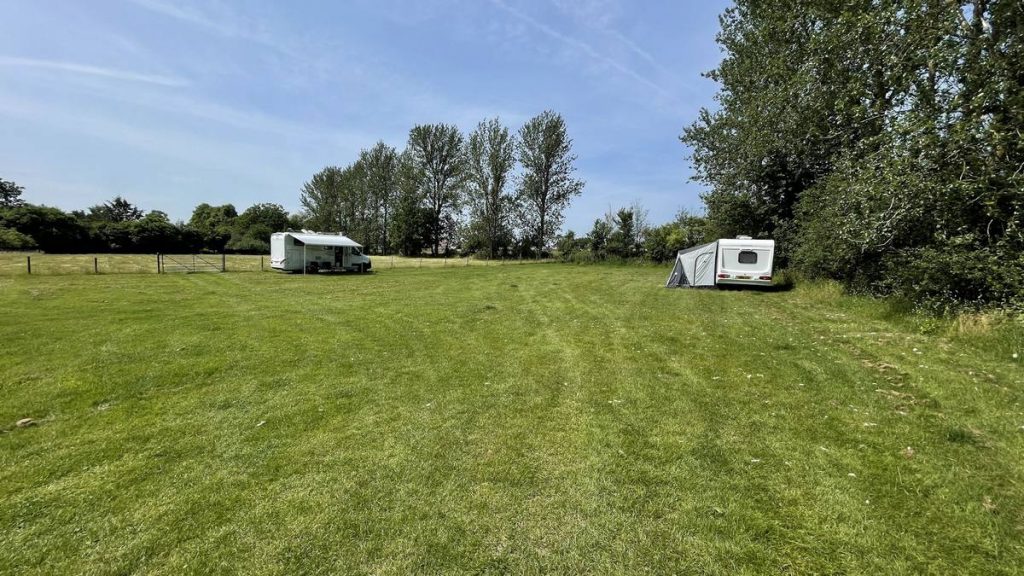 The original purpose for this week was to catch up with old work colleagues and a slight change of plans had us heading into central London twice for drinks and dinner. It was strange to be back in town which is still under the influence of COVID with so many places still closed and too many looking permanently shut. We had previously been frequent visitors to Borough Market and despite it being a Saturday, it was so easy to move around but again some stalls had not yet reopened. We wandered around town for a while and finally managed to buy the lightweight chairs we'd been looking for. We wanted something to fold small to take out walking with us and found exactly what we wanted.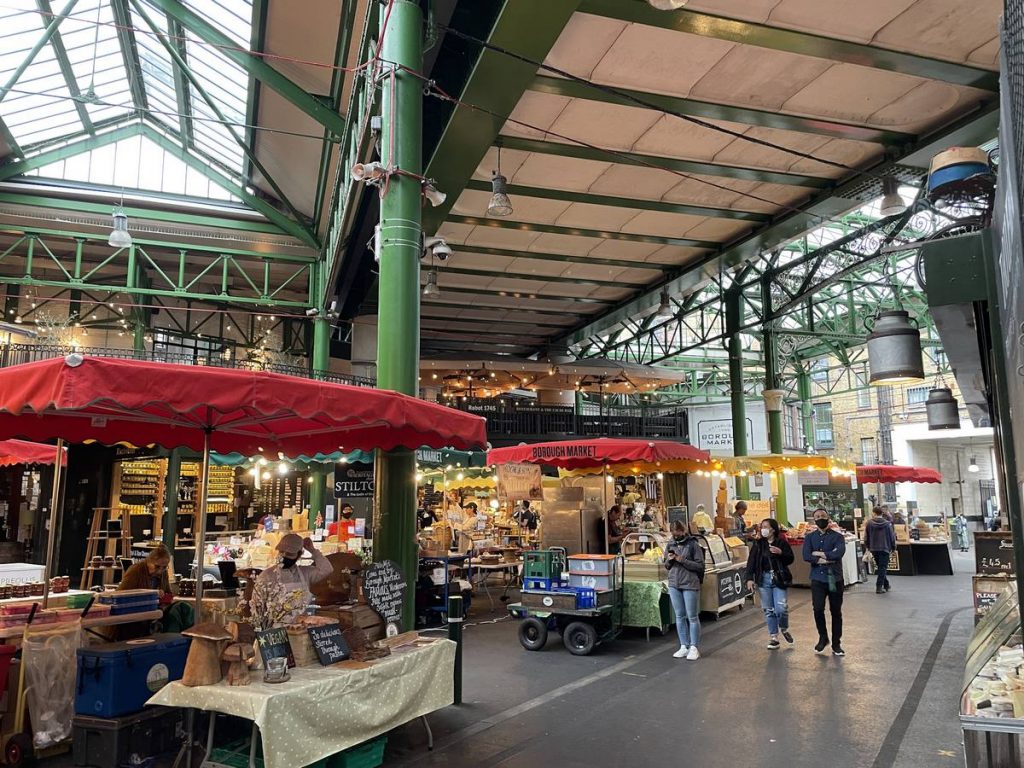 Mid-week we moved from Iver to the CMC site at Abbeywood, SE London. We would highly recommend this site when visiting London as the train station is less than 10 minutes walk away with trains directly into London Bridge and Charing Cross. There are various pitches available for motorhomes, campervans and caravans, a tent field and various pods/lodges plus two washing machines, all situated in well kept grounds with friendly and helpful staff. Lesnes Abbey and woods are a short walk from the site and well worth a visit.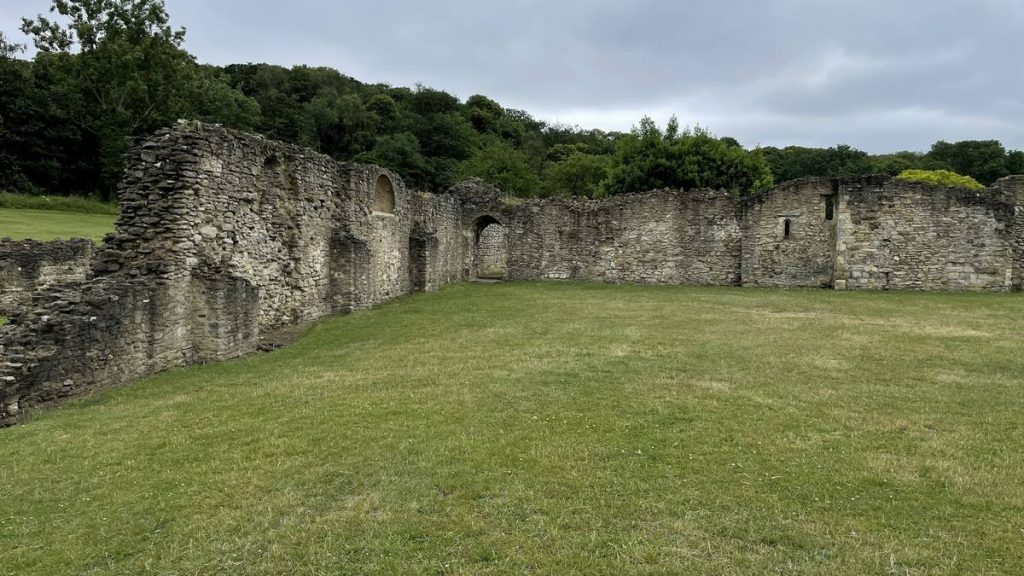 Up until COVID we had both worked in central London and had enjoyed the buzz of the city but neither of us is keen to rush back again after this visit. It was great to see friends and we will always make time to do that but we think we've taken to the quiet life more than we thought. Time to escape again!
After leaving London we kept the link with the city by heading upstream along the Thames into Oxfordshire and Gloucestershire where we could explore more of the Thames Path
Our first stop was Newbridge Farm CL near Witney. The site is nothing more than a farmer's field but located within easy reach of the Thames Path and a couple of pubs. We met Sharon, a friend and former colleague of Bob's and cycling buddy to us both at the Maybush. Although we didn't eat there due to a miscommunication, the food had been recommended to us. The campsite backs on to the A415 and was a little noisy at times but that aside, it was excellent value for money.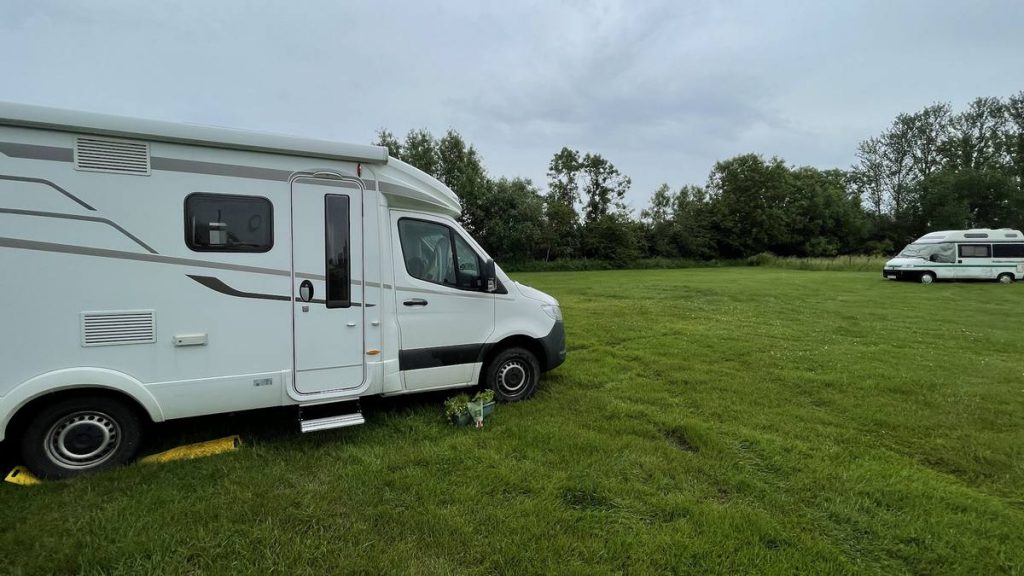 Our walk from here was upstream to the nature reserve at Chimney Meadows where we found a great little bird hide from which we were able to look over the fields and the river. A lot of the path here is overgrown and we were frequently walking through grass up to our waists – not good for the hayfever! We tried to take a slight detour on the way back which involved crossing a ford which we knew could be deep at times but we thought as it was June we might be OK…. When we got there the depth was showing over 60cm deep and not being prepared for a swim we decided to walk back the way we came!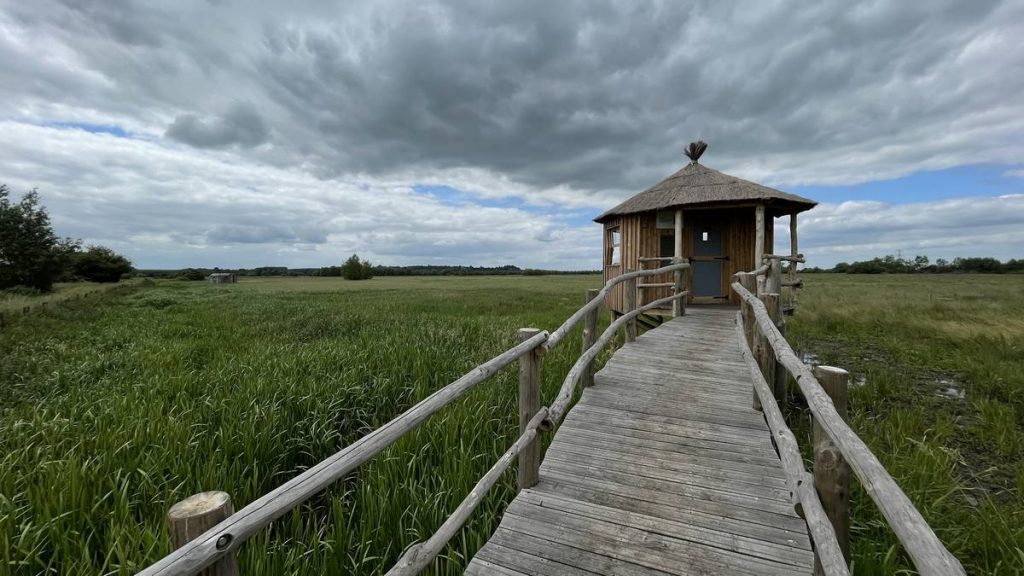 We moved a little further upriver to Friars Court in Radcot. They have two camping areas and we were on the island CL which gave us a riverside pitch (room for all five vans to be riverside) from where we could watch the people and wildlife on the river. This was a fantastically relaxing place to stay and was also very convenient for Ye Olde Swan pub where this time we met Andy, a friend of Bob's and his wife Debbie, to while away a few hours over a drink or two.
Another hayfever inducing walk along the path heading towards Lechlade where we stopped to have our lunch at St John's lock watching as boats went through the lock. There were several geocaches along the path but the battle with the nettles proved too much and we had to register a few as "did not find".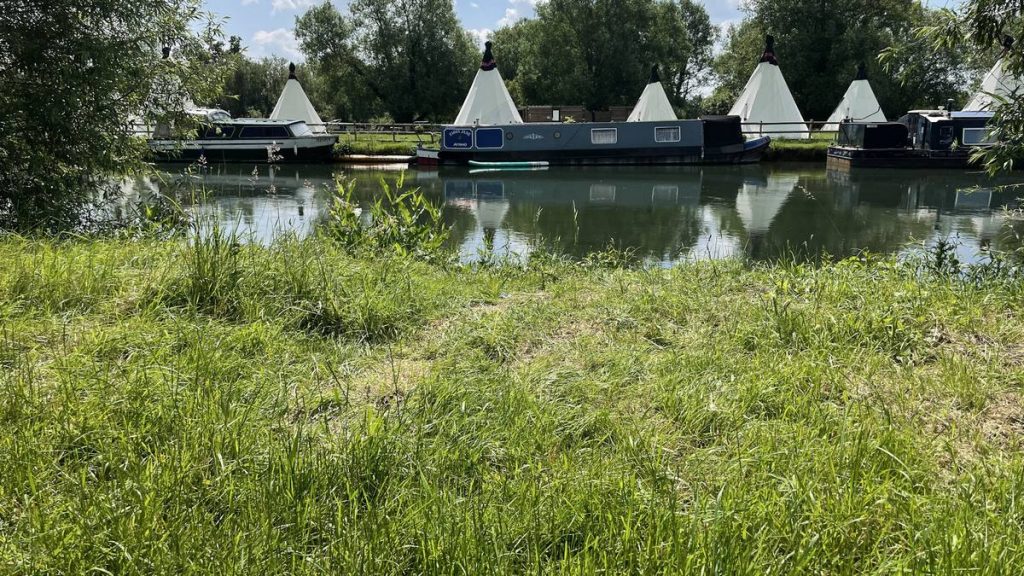 Our final Thames stop was the Bridgehouse Campsite in Lechlade which is located by the bridge over the Thames just minutes walk from the high street. It was also close to Cotswold Canoe Hire from where we were renting a couple of canoes for a day's paddling further upstream with Bob's son Tom and June's daughter, Chloe. And quelle surprise, it was just across the road from a pub where they conveniently opened for breakfast so that got the day off to a good start!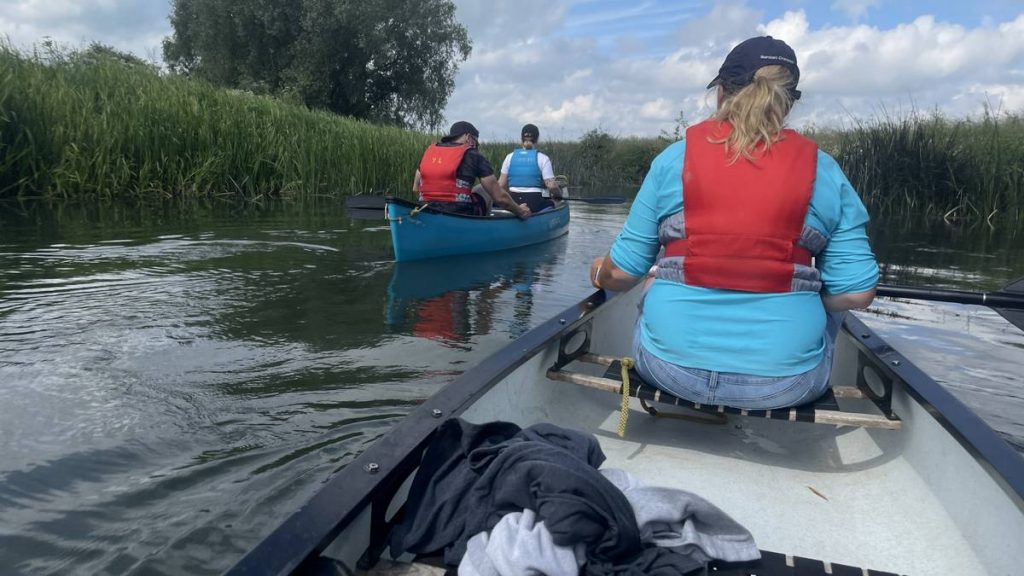 We paddled a total of about 14km with the return being far easier as we were going with the flow of the river. This part of the river is mostly unnavigable for anything larger than a canoe which meant we didn't have to deal with any boats….thankfully given our skill level! We finished the day with a BBQ and two of the largest steaks we could find.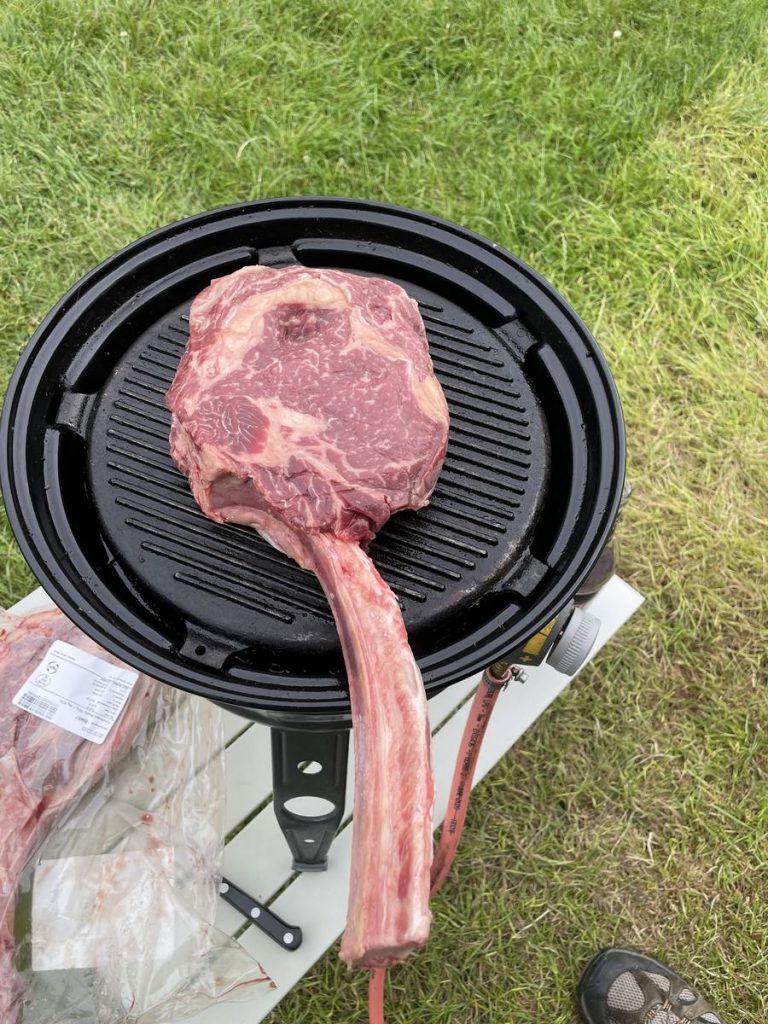 Unexpectedly one of June's school friends was staying locally so we spent a couple of hours one afternoon with Caroline and Ashley. We hadn't managed a reunion at home for sometime but being on the road is really helping us to catch up with family and friends across the country.
Sites used:
Home Cottage Farm CL, Iver, Bucks: £10 p/n. No EHU but water and dumping facilities. All grass.

Abbey Wood, CMC Site, SE London: £27.60 p/n. EHU, water and disposal points. Laundry. Various pitches (we had hard standing).

Newbridge Farm CL, Witney, Oxfordshire: £6 p/n. No EHU but water and dumping facilities. All grass.

Friars Court CL, Radcot, Oxfordshire: £10 p/n. No EHU but water and dumping facilities. All grass.

Bridgehouse Campsite, Lechlade, Gloucestershire: £22 p/n. EHU, water and disposal facilities. No laundry (as at end of June 2021, not all entries for this campsite appeared to have been updated with this information).