After spending a night at the campsite next to where we store the van, it was back down the A303 again for another re-arranged weekend and this time with two fellow motorhome owning couples and former colleagues of Bob.  After a really hot spell the weather forecast was not so good and we set off in torrential rain but luckily it brightened up as we got further from home.  The early start also paid off and although it was slow in places, we kept moving all the way.
Our destination was Damage Barton Campsite near Woolacombe.  Not our usual type of campsite (seaside during school holidays) but a great location and somewhere our friends knew well.  The site is close to the South West Coastal path so the days would be spent walking and the then the evenings reminiscing over a beer or two!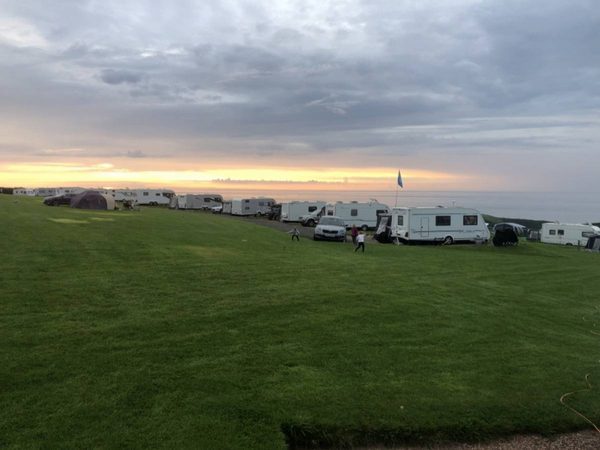 Damage BartonHaving all arrived around the same time it was off to Lee to stretch the legs, trying to avoid the rain but that wasn't overly successful.  It definitely got the legs going though, as did all the walks this weekend, as the coastal path is known for its ups and downs!  At least with the motorhome we are able to come home to central heating and a hot shower.  Got our first complaint that night from the miserable couple opposite who complained we were making too much noise – it was 10.30 on a Saturday night and all we were doing was talking!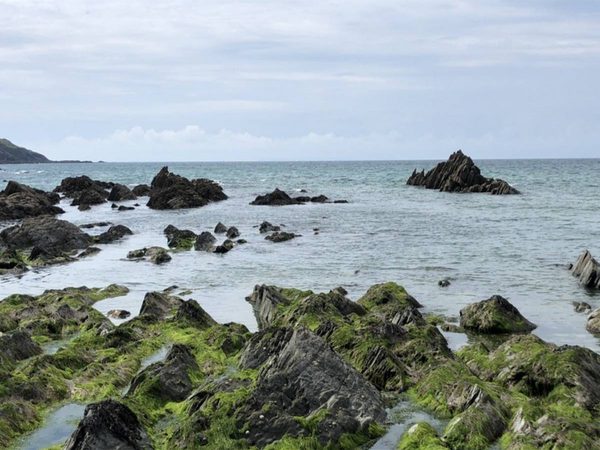 Up the following day for a walk across the headland to Woolacombe Bay and a pasty on the beach for lunch!  The sun had come out and it was a glorious day with the rain only resuming when we were just five minutes away from the van on our way back.  Luckily only a shower this time so BBQs were out that night resulting in complaint number two!  This time it was only 6.30 and our conversation was again the target of our neighbour's grumbling despite all the children running around and other people being outside their vans.  Some people just like to moan!  What was funny though is when he came over to ask "which one of you is the ex-cop?".  We didn't have the heart to tell them that only one out of the six of us wasn't but as our number plate includes "999" you would have thought that he might have had some clue as to who one was!
The final day's walking was out to the Bull Point Lighthouse and then to Morte Point along the rugged coastline.  We had forgotten how spectacular the area is.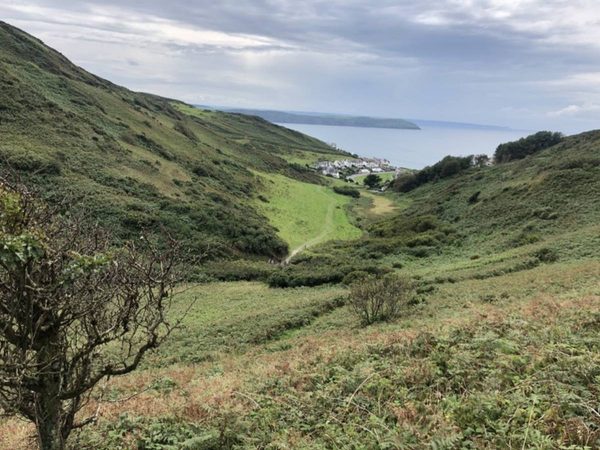 The weather returned to that forecasted that evening with the wind getting up and the rain coming back in again – just as June was queueing at the fish and chip van which visits the site every Monday.  Timing wasn't so good as everyone seemed to have gone for their dinners at the same time but on the upside, we knew that it was freshly cooked!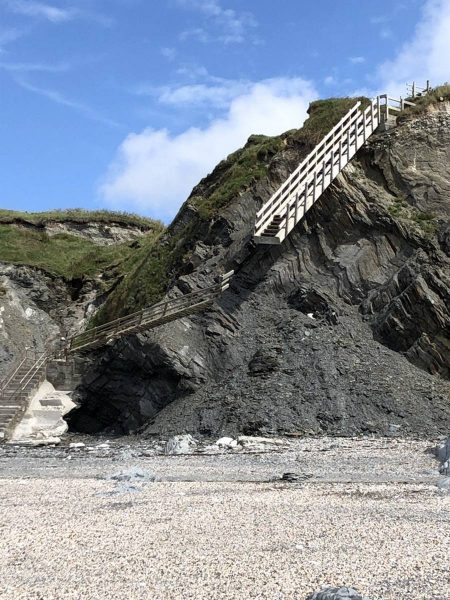 Despite out initial reservations it was a great campsite and although far larger than we'd usually go for, it was well spaced and overall, pretty quiet.  It's affiliated to both the CCC and MCC so has to keep to certain standards and to thrown in the COVID need for social distancing and cleanliness, it was doing a really good job!