After a wonderful six weeks exploring Wales (but still so much to see so we'll be back!) it was time to catch up with children which is not so easy when they are spread across the country 😊.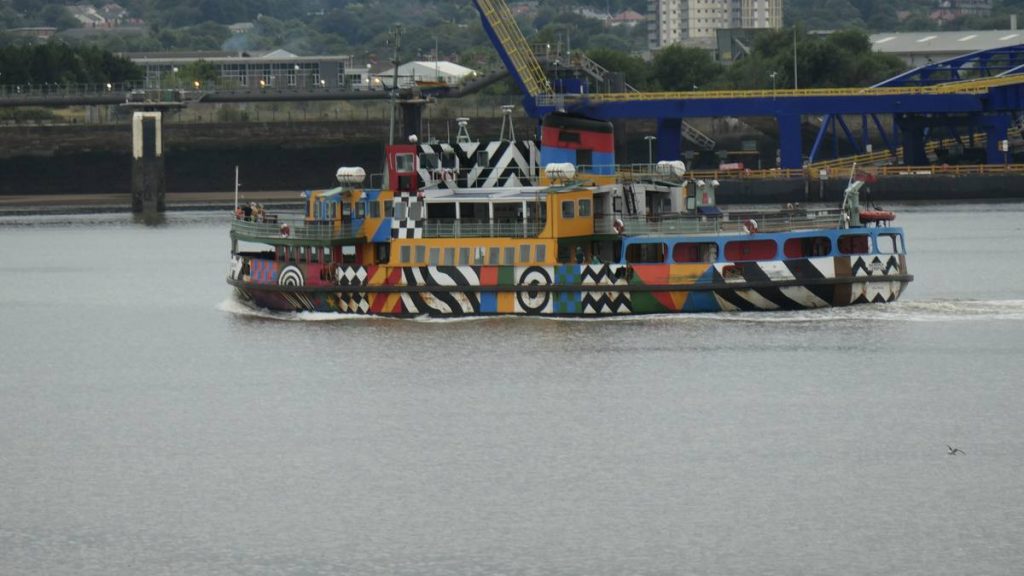 First stop was Liverpool to see Chloe and the latest production she is touring with (Heathers The Musical for anyone interested). Hidden Corner was a quiet, well looked after site close to Maghull North station, a short train ride in to Liverpool. As this was also around June's birthday, Amy took a train from London to join us and for one night we had an AirBnB in the city. There was a slight hiccup with the show we'd booked being cancelled due to positive COVID tests so although we couldn't see Chloe at work, it did mean that we got more time to spend with her. We spent a couple of days on the tourist trail taking in the sights via a bus tour and on foot – more exhausting than hiking Welsh mountains!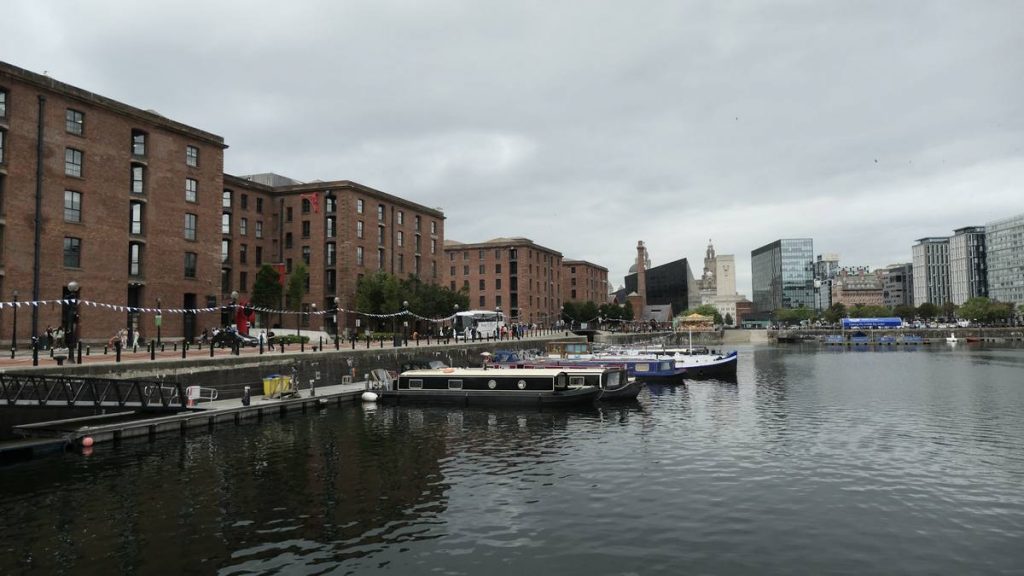 As previously mentioned, one good thing about travelling round the UK is being able to catch up with friends and here we met up with Helen, former customer turned friend of June's, who drove us out to the coast to see the Anthony Gormley's "Another Place" statues on the sand before meeting up with her family for dinner.
The overnight stop at Oaklands Farm was on our way to Mercedes for a couple of quick jobs to be done on the van. It's a shame we couldn't have stayed longer as it was an immaculate site surrounded by rolling countryside so it's on the list to go back to.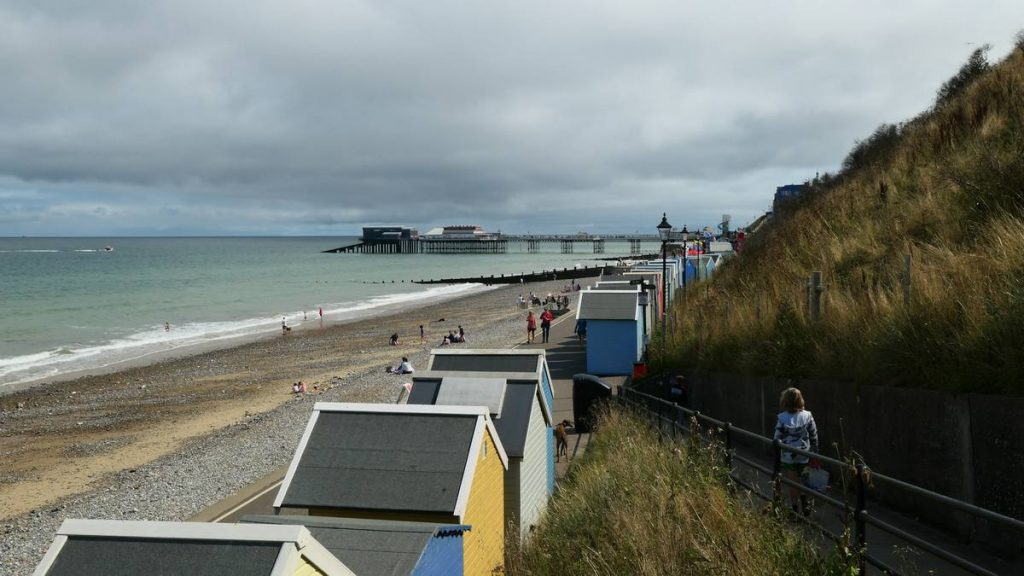 Our next proper stop was near to Cromer, north Norfolk. Bramble Park was a small, but again well looked after site within walking distance of the beach at Cromer and Felbrigg Hall, a National Trust property. Our reason for coming here was to move Amy from her university accommodation and put her stuff into storage ahead of moving into a shared house the following month. Luckily we managed to get everything, and she had a lot of stuff, moved the few miles in one go in the small van we'd hired which allowed time for lunch and shopping.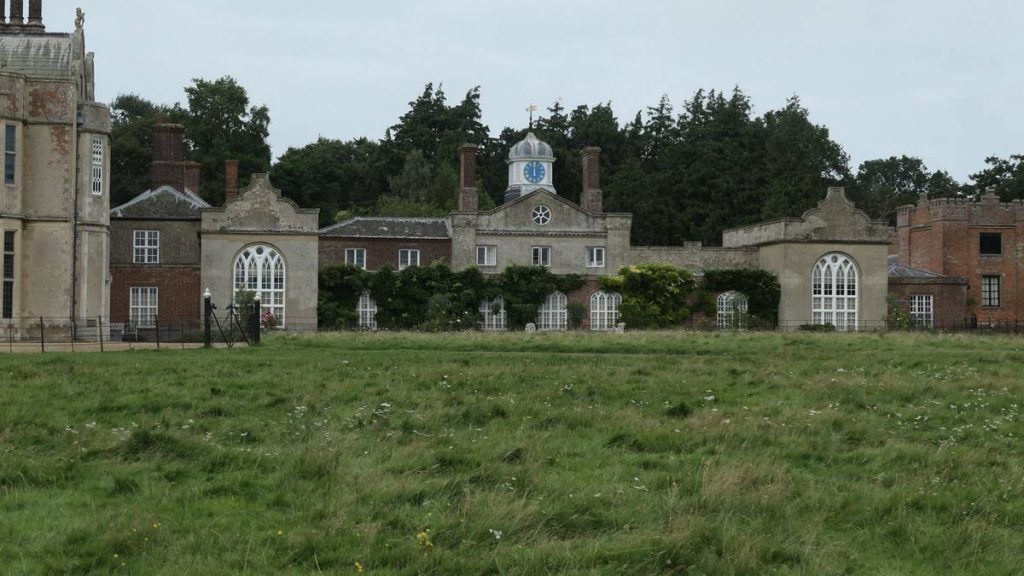 We had something a little different planned for the weekend – the Van Life Eats Big Picnic festival being held at Dummer Down Farm near Basingstoke, so we spent one night at Popham Airfield to make sure we were there as early as possible when the gates opened. The CL is a field close the hangars and runway so a great place to watch small planes and microlights.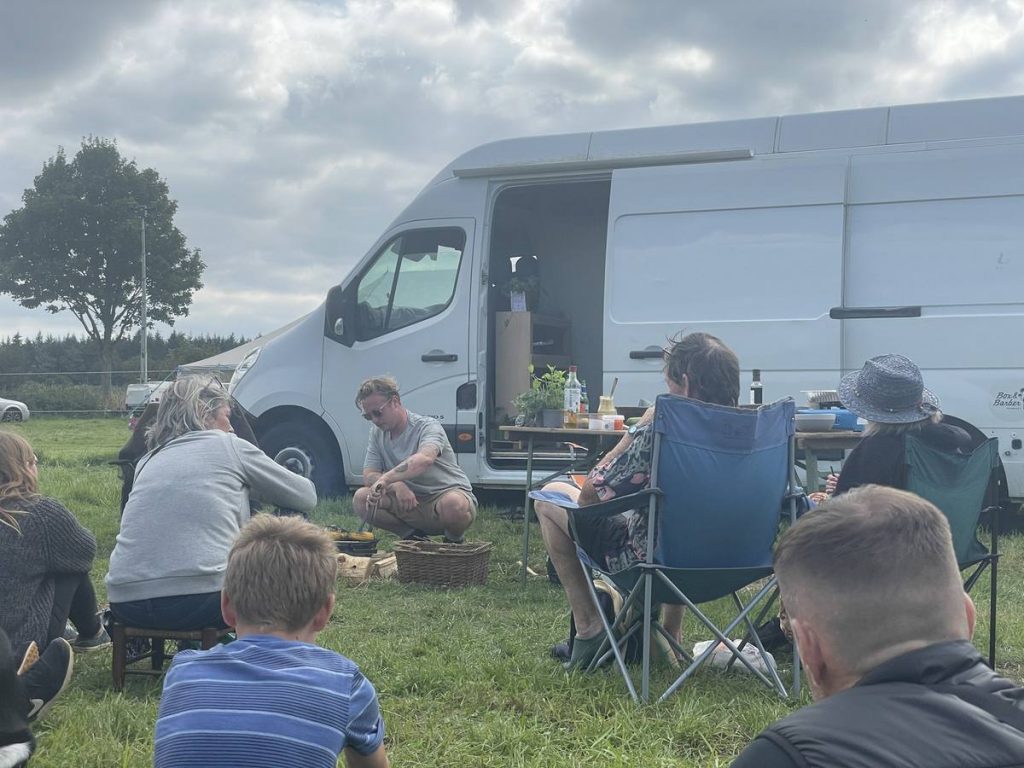 The festival was a weekend devoted to van living (although mostly in campervans and conversions rather than motorhomes) and food so right up our street! We had also arranged to meet up with several other van owners that we had previously only known through Instagram. It was a great weekend putting faces to names and chatting about van life, gadgets and future plans whilst sitting around the fire pit. We didn't get to too many of the talks nor did we see any of the live bands but we did go foraging and to a couple of cookery demonstrations.
We had intended to stay on the south coast, moving on to the Portsmouth area to have some work done on the van which is required to keep the warranty valid but the garage called to cancel as they had a number of staff off sick. We therefore spent just the one night in Winchester before heading home and spending a couple of nights at Wyatts Covert before putting the van into storage for a week.
Wyatts Covert is another great site for plane lovers as it's across the road from Denham Airfield but the planes only tend to fly during daylight hours so it's quiet at night. We had planned to walk to Denham Country Park but sadly the HS2 works had closed a number of footpaths leaving the only access to be via walking along the main A412 which has no pavements so we gave that a miss.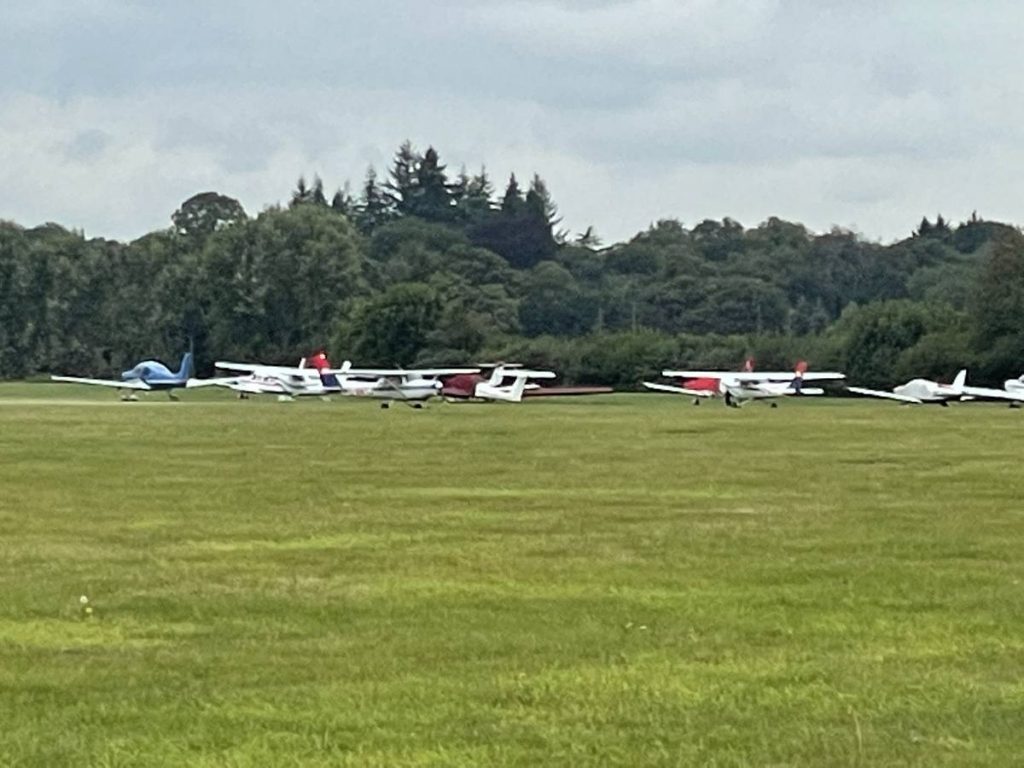 A few days ago we had put the van on a weighbridge and discovered we had an issue meaning we had to drop 190kg quickly – we knew we'd be close to one of the axle limits (total gross weight is fine) but were shocked to find we were so much overweight. On the way from Norfolk to Hampshire we stopped at home to unload some big items, eg the unused bikes and collapsible ladder, and changed our policy of travelling with a full water tank to lose most of the weight. We also tried to redistribute what weight we could to the front of the van and we used the time at Denham to have another sort out of "stuff" to see what else we could leave behind. We knew these first few months would be a learning process but this had been quite an eye opener as we had always been conscious of what we were carrying. We look at other vans and see what people unload from their garages and wonder if they have any idea of their weight!
And then a week in a proper house and back in our old bed which now is nowhere near as comfortable as our bed in the van! It felt strange being in the house as is the short time we have been gone, Chloe has, rightly, stamped her mark and rearranged things. We did a few things around the house and tidied the garden a little. It was great though to catch up with friends although at the end of the week we were both itching to get back in the van – it did feel like coming home when we picked it up from storage and headed to a nearby campsite.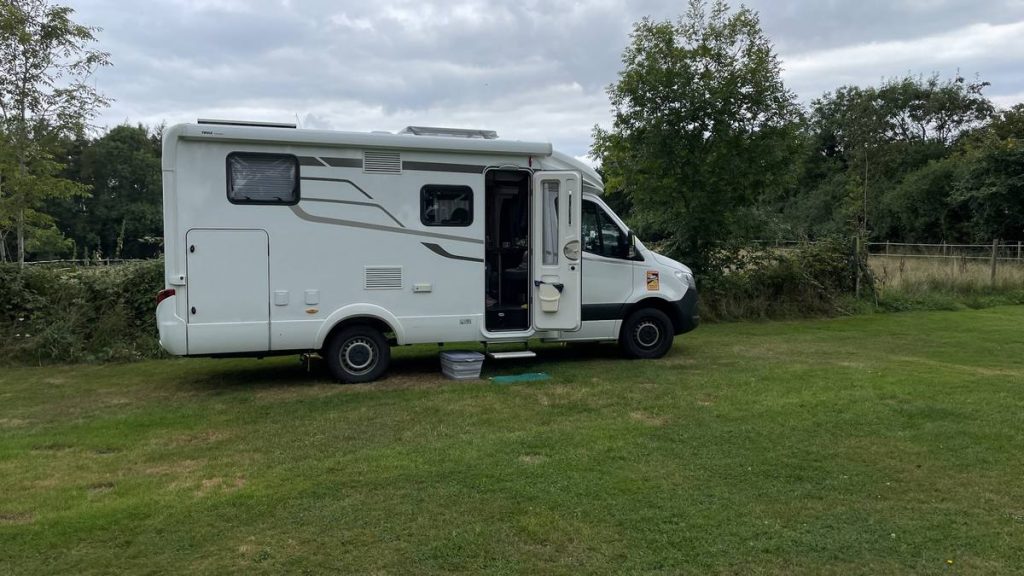 Sites used:
Hidden Corner CS, near Liverpool: £16 per night. EHU, water and dumping facilities, showers (coin operated) and toilets. All grass.

Oaklands Farm CL, near Peterborough: £15 per night. EHU, water and dumping facilities. Hard standing pitches, some sloping.

Bramble Park CL, near Cromer, Norfolk: £16 per night. EHU, water and dumping facilities, shower and toilet available. All grass.

Popham Airfield CL, near Basingstoke, Hampshire: £10 per night. No EHU but water and dumping facilities. All grass.

Morn Hill CMC, Winchester, Hampshire: £21.96 per night. EHU, water and dumping facilities. Hard standing pitches. Laundry rooms.

Wyatts Covert CC, Denham, Bucks: £30 per night. EHU, water and dumping facilities. Hard standing pitches. Laundry room.