This is why we'll never make travel blogging a job – we get so carried away with what we're doing we forget to update it! Sitting down last night, we thought our last blog couldn't have uploaded properly but then when we looked at the PC, we realised we hadn't actually written anything 😊
Here we go with a couple of weeks of bouncing back and forth between Norfolk and home – not the best thing to have to do when there's a fuel shortage! However, it couldn't be avoided and luckily we were never in the position of almost running out of diesel.
We had a couple of days at Swans Harbour Campsite, Barford just to the west of Norwich so we could pop and see Amy in her new house. Not our favourite campsite! It seems that about half the pitches are permanent residents and the whole place felt very tired and worn down. We also had a neighbour who came home between 2/3am the three nights we were there and proceeded to shout at his girlfriend each time. However, the local farm shop was a great find and we had a visit from an old school friend of June's who happened to be in the area.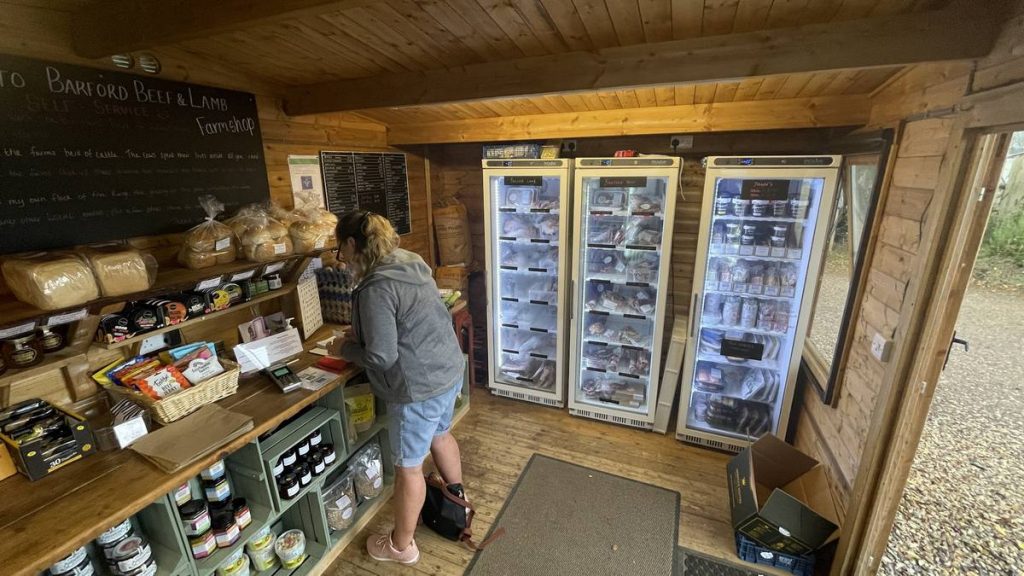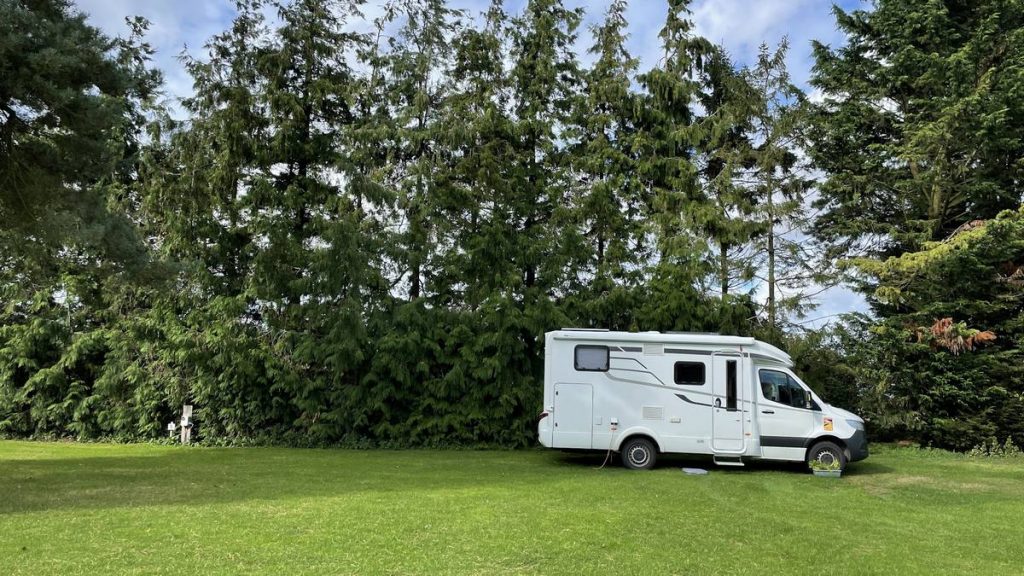 We then headed up towards the coast, spending one evening with Bob's cousin in Stanhope, staying at Holly Farm Cottage CL, an immaculately kept grass field behind the owner's house and next to the village pub (sadly not open Monday or Tuesday nights at time of writing). That was followed by a night in Burnham Market, AKA Chelsea on Sea due to the number of rich bankers owning second homes in the village! Fallowfield CL is just on the edge of the village and whilst the CL was full, we were able to park in the adjacent rally field. We did manage one short walk from here, spending an afternoon wandering around the various Burnham villages.
After a quick trip home, we moved just a couple of miles up the road to Burnham Deepdale to spend the weekend with fellow motorhomes, Jason and Katie plus Elsa of course! Deepdale Camping has something for everyone whether in a motorhome, caravan or tent and also has a hostel on site. Local shop and café just outside the site and there was a mobile pizza van there on the Friday and Saturday night we were there.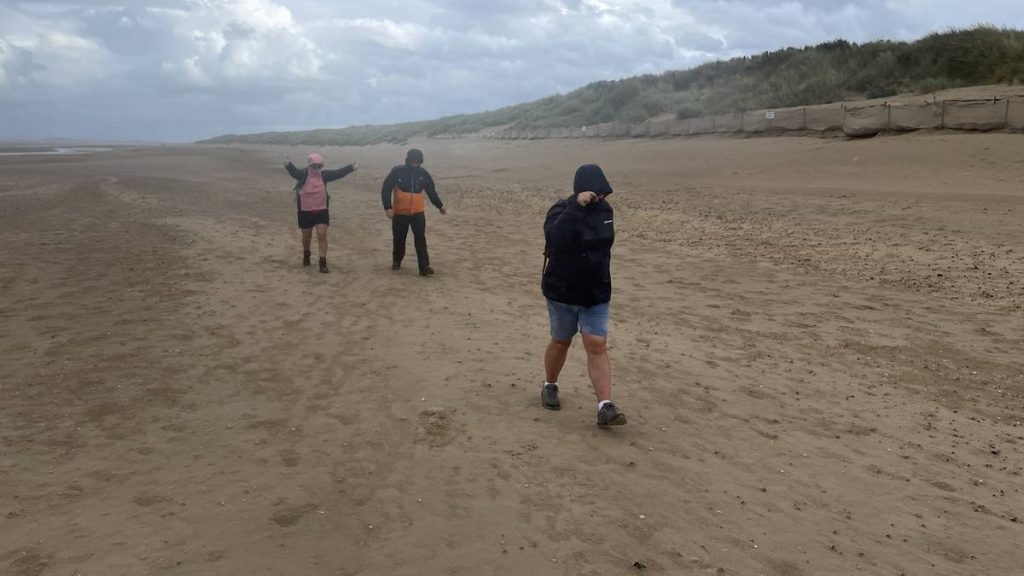 The plan was to walk a little and lounge around the vans but the weather intervened and we got rather wet and windswept on the one day we did get out! The weather did let up in the evening which allowed us to get to the pub for dinner and watch the sun set over the marshes. Rainy days do though give us the chance to catch up on admin and laundry (very cheap washers and dryers here!).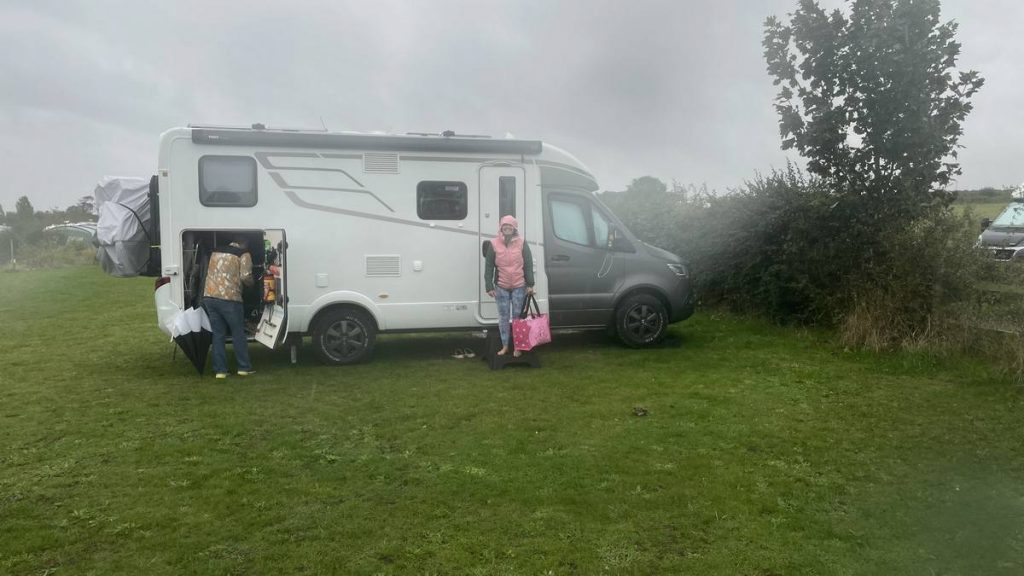 The next stop was Wells-Next-The-Sea, a picturesque village with a harbour full of boats. Mill Farm seemed to have a couple of camping areas and we were in the CL with views across the fields to the marshes. We were able to follow the coast path through the marshes to Stiffkey where we sat on the white sand for a coffee watching the bird life and whilst stopping for our last coffee break of the day, an old work colleague of June's walked past with her husband and dog!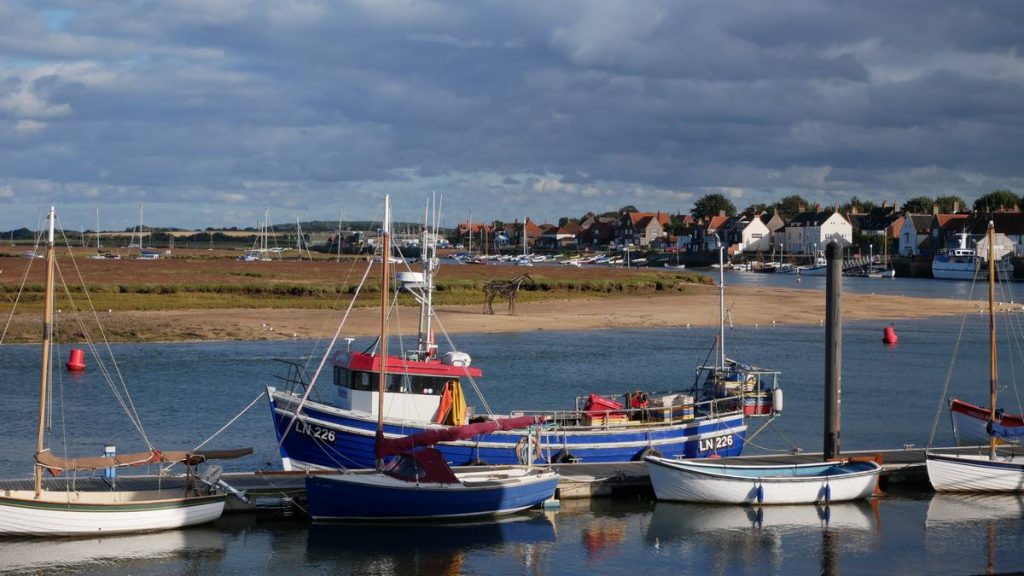 The area is known for its seal population and a number of local companies do boat tours. On Katie and Jason's recommendation we went with Beans Boats (£20 per person for a 60-90 minute trip) but sadly the trip wasn't so successful in that there were no seals basking on the sand banks as the weather kept them in the water – who knew that seals don't like the rain!
Our last night in Norfolk was a free overnight stay in the car park at the Water's Edge Restaurant, Woods End where we had dinner with an old boss of Bob's – this was a real sociable couple of weeks!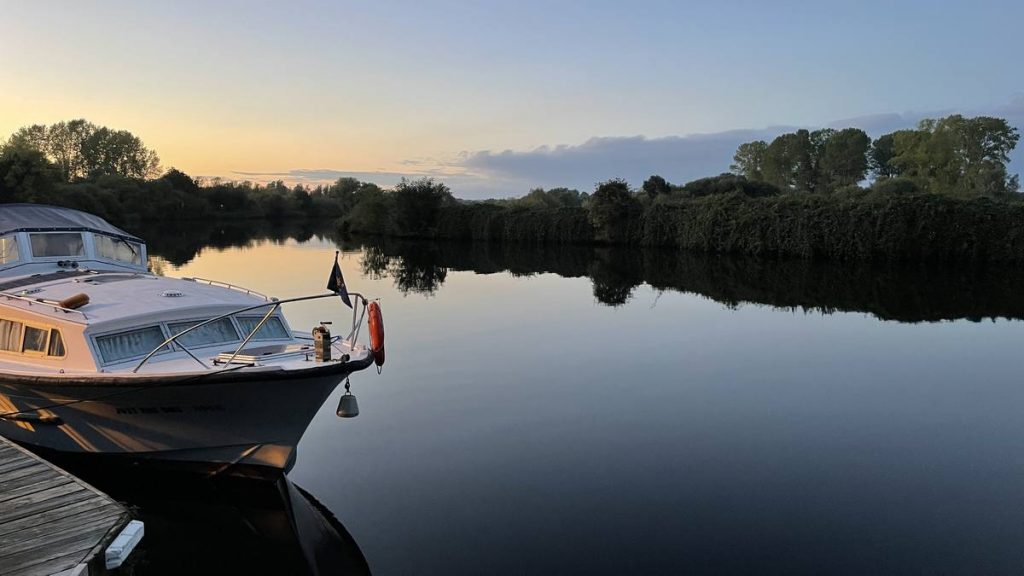 We've loved the short time that we've spent in Norfolk and will be back.
After a couple more days back close to home clearing admin and doing the washing, it is time to move on much further afield and 180 days from the day we were released in April, for the last night of this post were sat in a field (Page Farm CL – great for easy access to the Eurotunnel terminal but would also be a good base to explore the local area) near to Folkestone ready for the 7.20am Eurotunnel train to Calais tomorrow.
Our plan is a quick dash through France, stopping long enough to get a PCR test for Italy where we heading to the Dolomites to visit a couple of places we missed when last there. On then to the Julian Alps in Slovenia before spending 7 weeks or so in Croatia and Bosnia.
Let the Schengen Shuffle begin!
Sites used:
Swans Harbour Caravan Park, Barford, Norfolk: £16 per night. EHU, water and dumping facilities. Showers and toilets also available but we didn't use them. Mixed pitches.
Holly Tree Cottage CL, Stanhoe, Norfolk : £15 per night. EHU, water and dumping facilities. All grass.
Fallowfield CS, Burnham Market, Norfolk: £13 per night. No EHU (available on main field) but water and dumping facilities. All grass.
Deepdale Campsite, Burnham Deepdale: £21.33 per night. No EHU (available on pitches) but water and dumping facilities. Mixed pitches.
Mill Farm CL, Wells-next-the-Sea: £20 per night. EHU, water and dumping facilities. All grass.
Page Farm CL, Postling, Kent: £15 per night. EHU, water and dumping facilities. All grass.