After a couple of strenuous days sightseeing we moved on to a remote cliff side campsite near Omis at the recommendation of @john.n.kellie, another couple of van dwellers who were spending time in Croatia and who we would catch up with in person a few days later.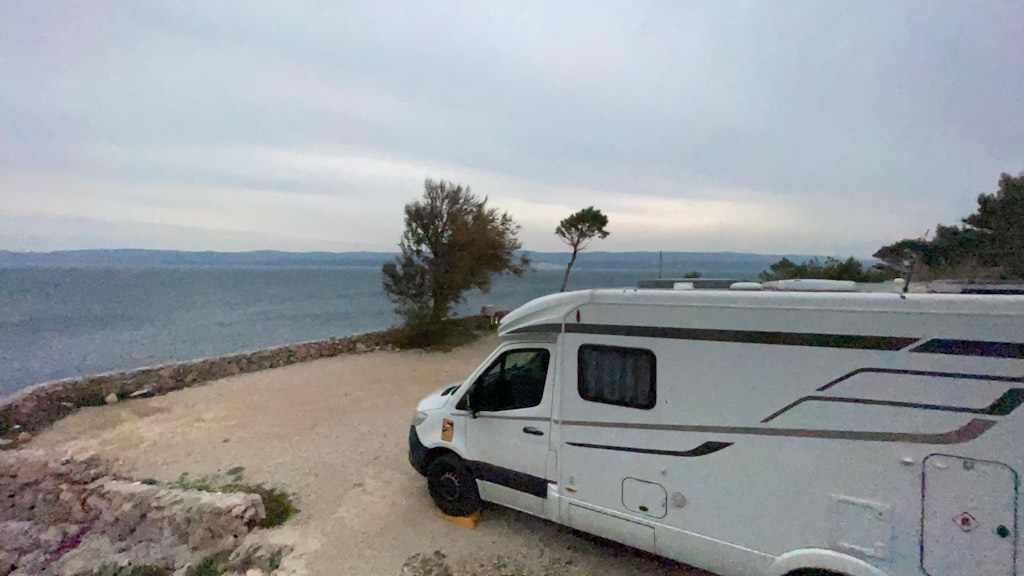 Although Omis is only a few kilometres from Split along the coast, we took the long winding road via the Cetina Gorge and over the Dubci Pass to come back around to the campsite.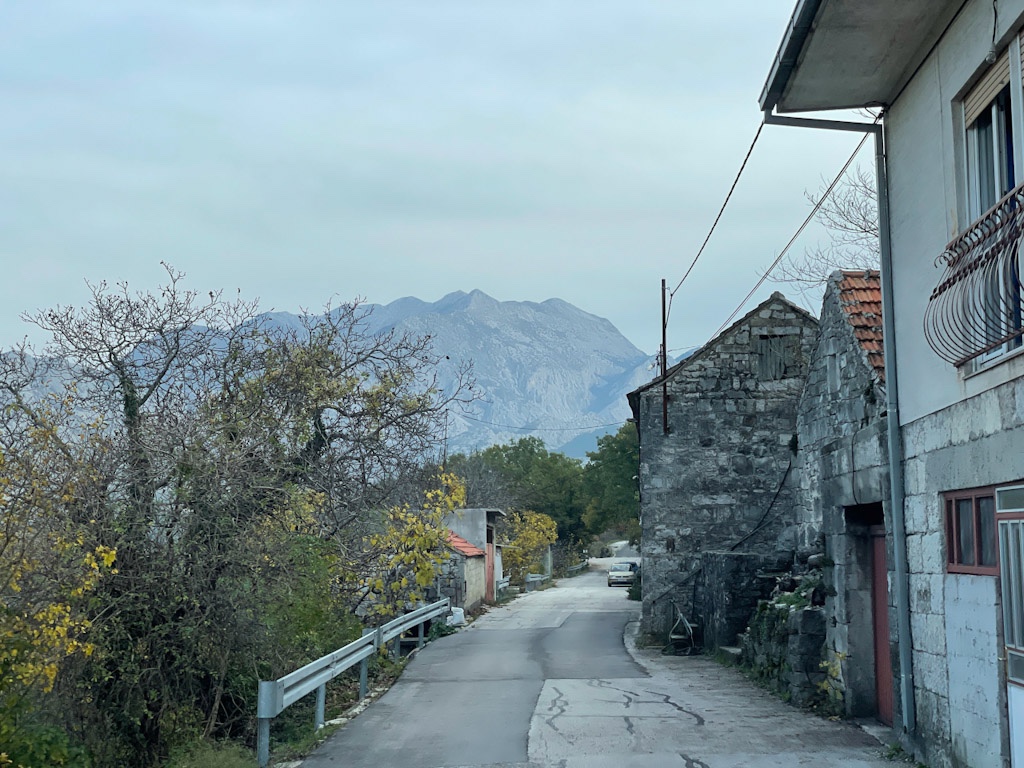 Autocamp Sirena is a terraced campsite between the main road and the sea. We opted for one of the lower terraces (with just two other vans there we had plenty of choice!) and parked up facing the sea. That didn't last long as once the wind picked up, as it does frequently along the coast, we were being rocked all over the place. A quick 90 degree turn to get the nose into the wind helped and we managed a decent night's sleep.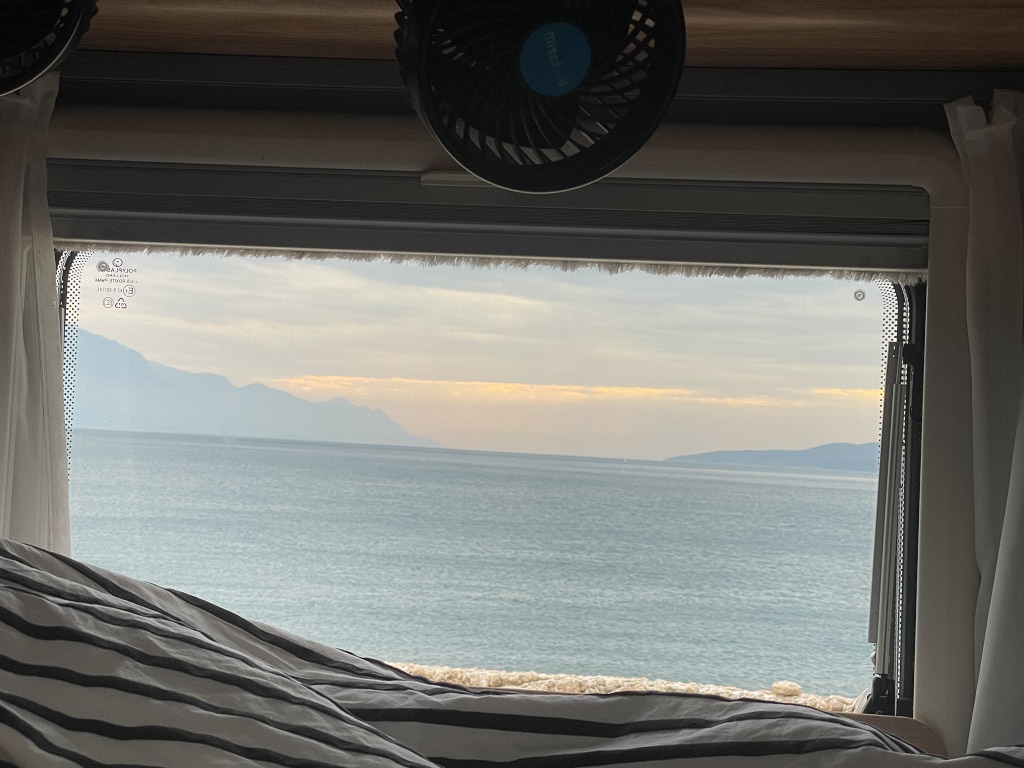 Throughout the the campsite there is access to the sea, via either small pebbly beaches or the rocks. Bob couldn't be persuaded but June went in for a quick dip and it wasn't so bad.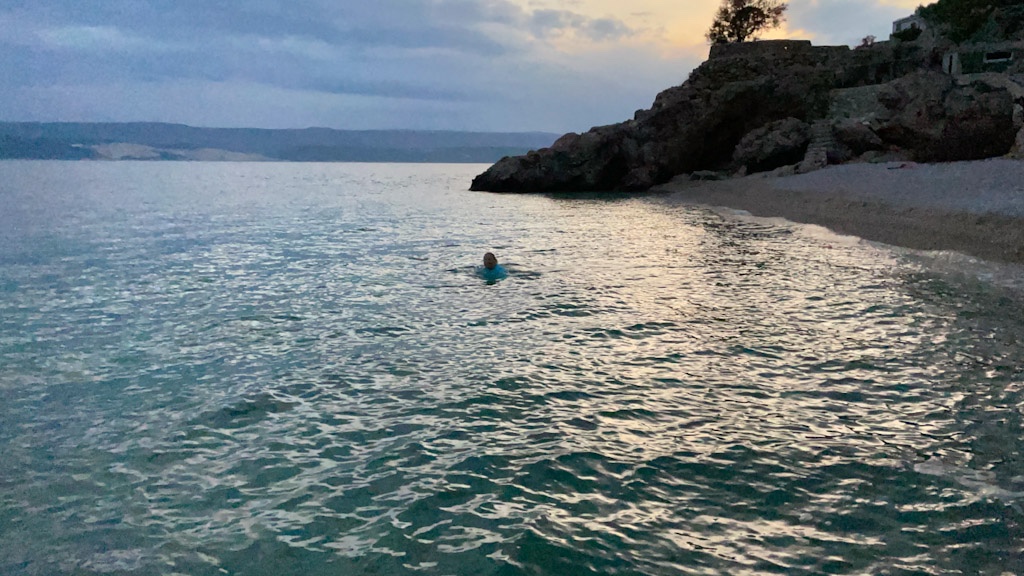 The campsite has a small shop and will provide bread and croissants of a morning if preordered. We also ate in the restaurant where we were treated to the hospitality of Milan and the food cooked by his wife. We (not just us I should add!) were left with six numbered bottles of schnapps like alcohol and a dice in case we couldn't decide which one to have next!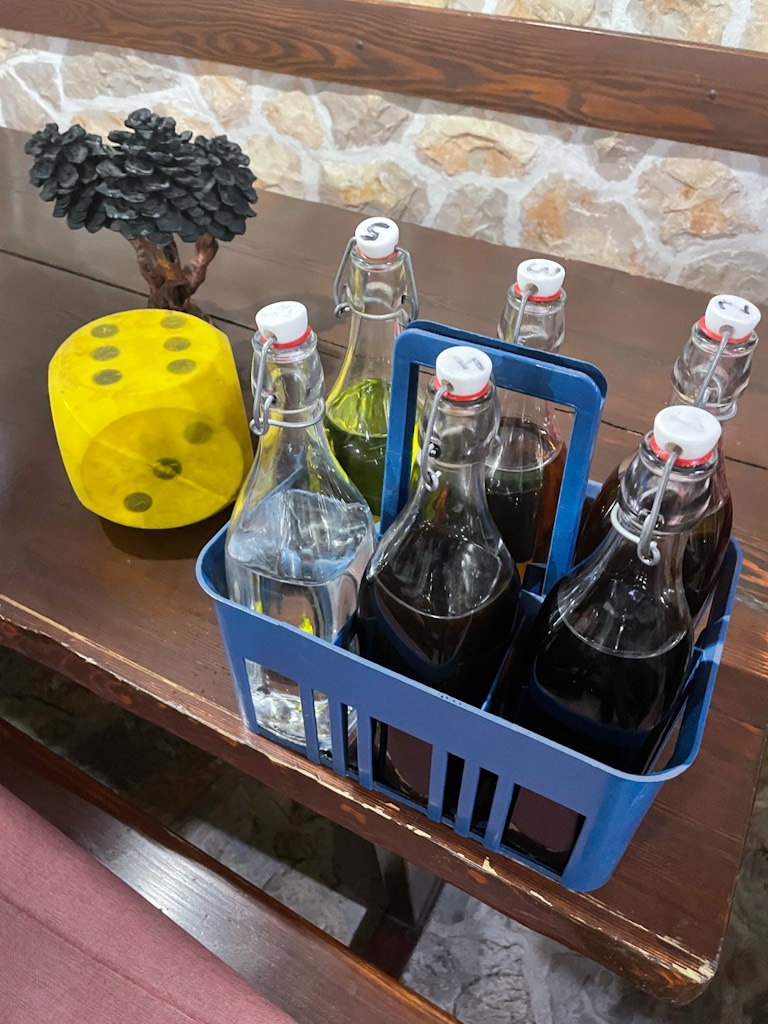 Having been quite controlled with the free alcohol so hangovers averted, we moved on to Dubrovnik, one of our last stops in this part of Croatia. Our campsite was Autocamp Matkovica in Srebreno, south of and just a short bus ride from Dubrovnik. Hard to tell exactly how many pitches there were but most of the site was hard standing and all have EHU. Showers and toilets available plus use of a washing machine (paid for). Whilst here we met up with @landylifeoverland again as well putting spending a couple of afternoons with John and Kellie who are spending a couple years touring Europe from Australia.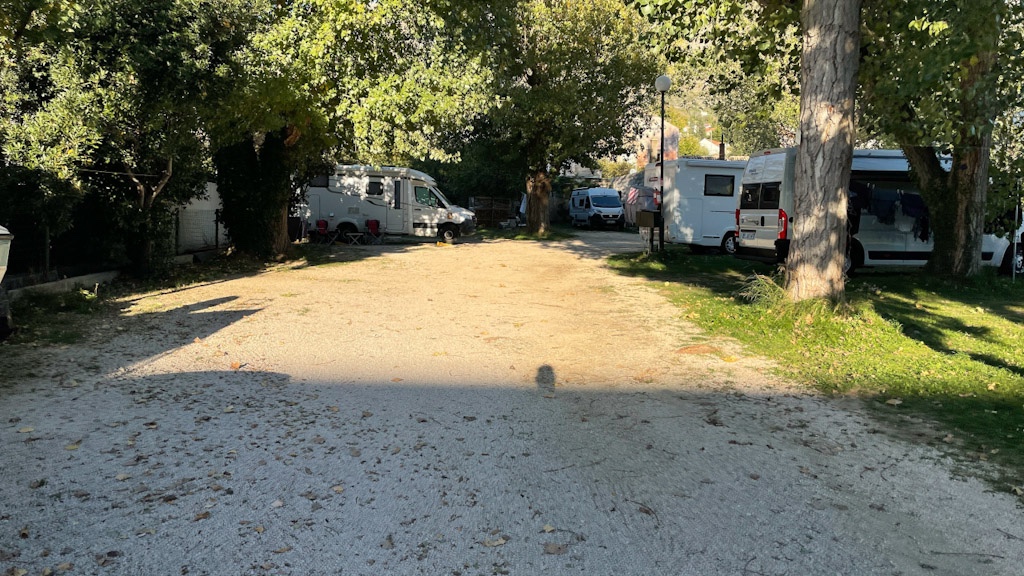 The owner gave us a local map and pointed out where the bus stops were and well as giving us the bus timetable. The bus was kn18 each one way and the drivers all seem to speak some English which helped.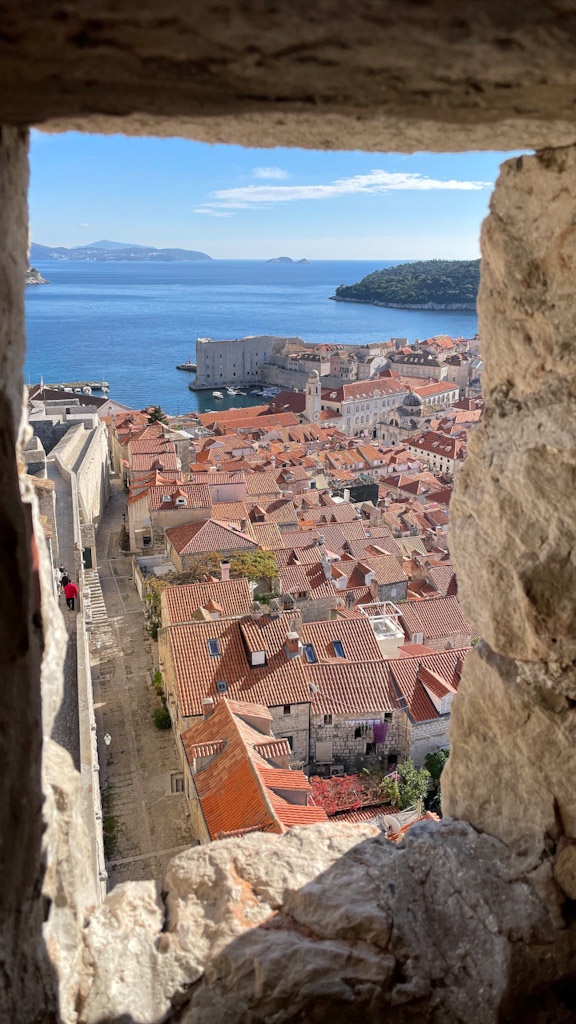 We really enjoyed our day in Dubrovnik where we walked around the impressive city walls (not cheap at kn200, £22, each but we thought worth doing), wandered through the alleys and streets of the Old City and took the cable car up to Mount Srd for panoramic views over the city. The cable car was kn170, £19, each but again we thought it had to be done. There is a restaurant at the top and the Homeland War Musuem dedicated to the Croatian War of Independence.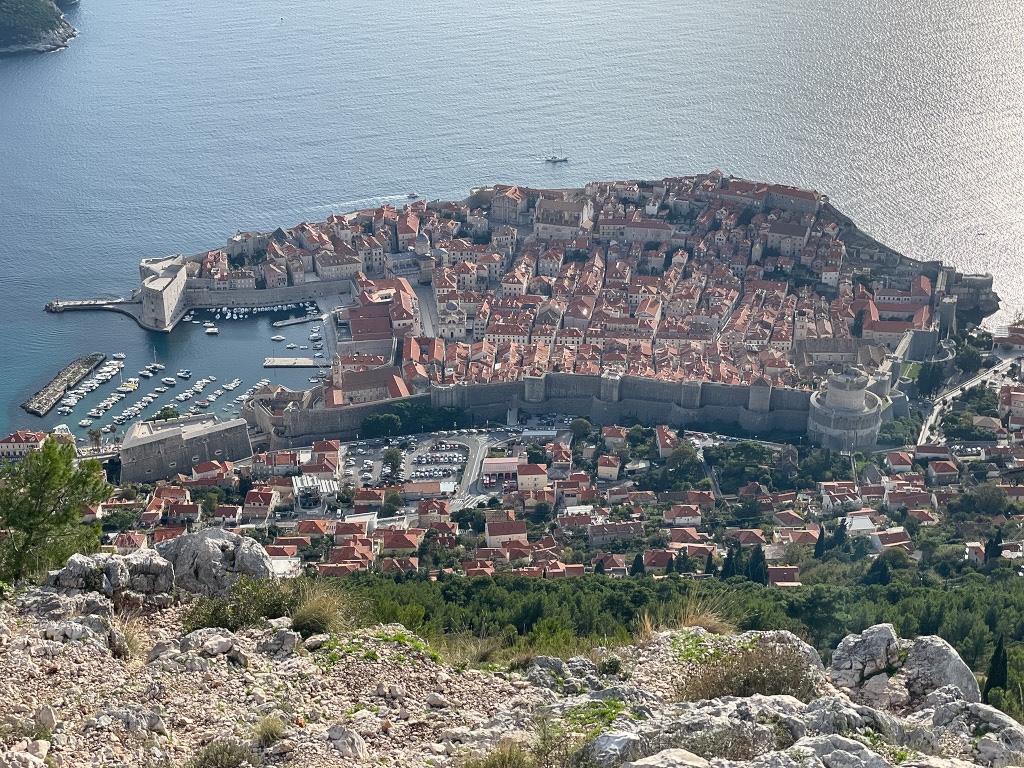 Within walking distance from the campsite is Kupari, a favoured beach resort of the former socialist Yugoslav government and army which has now been left to fall into disrepair. The resort consists of several hotels – the colonial looking Grand Hotel and then a few concrete monstrosities, and you are free to wander around what remains there. Maybe not a good idea to go to far into the buildings!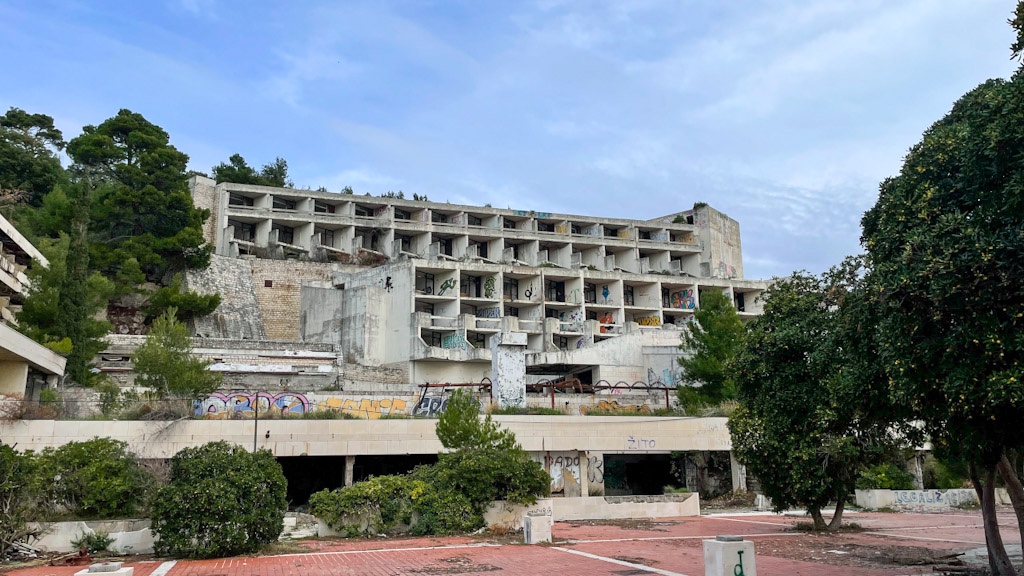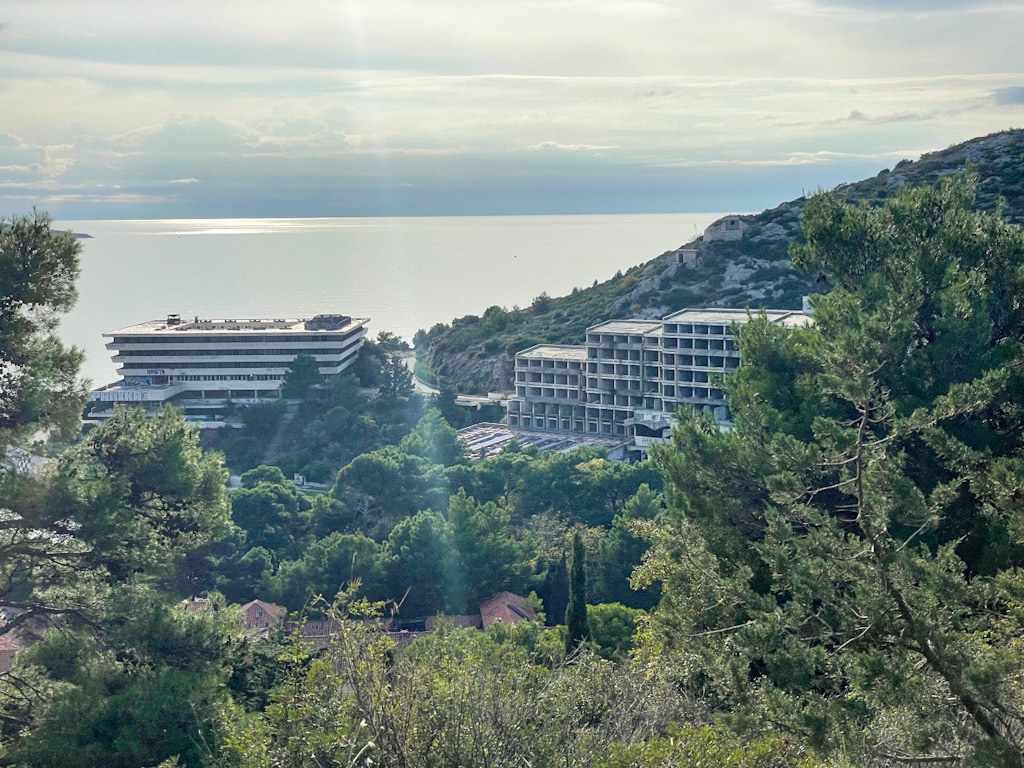 A little further round the coast is an old villa that belonged to Tito, the former ruler of Yugoslavia. It is sill guarded and you can't get to it but you can see the ruins of a house he had built for his wife and walk on the rocks from which the elite would have accessed the sea via concrete stepping stones.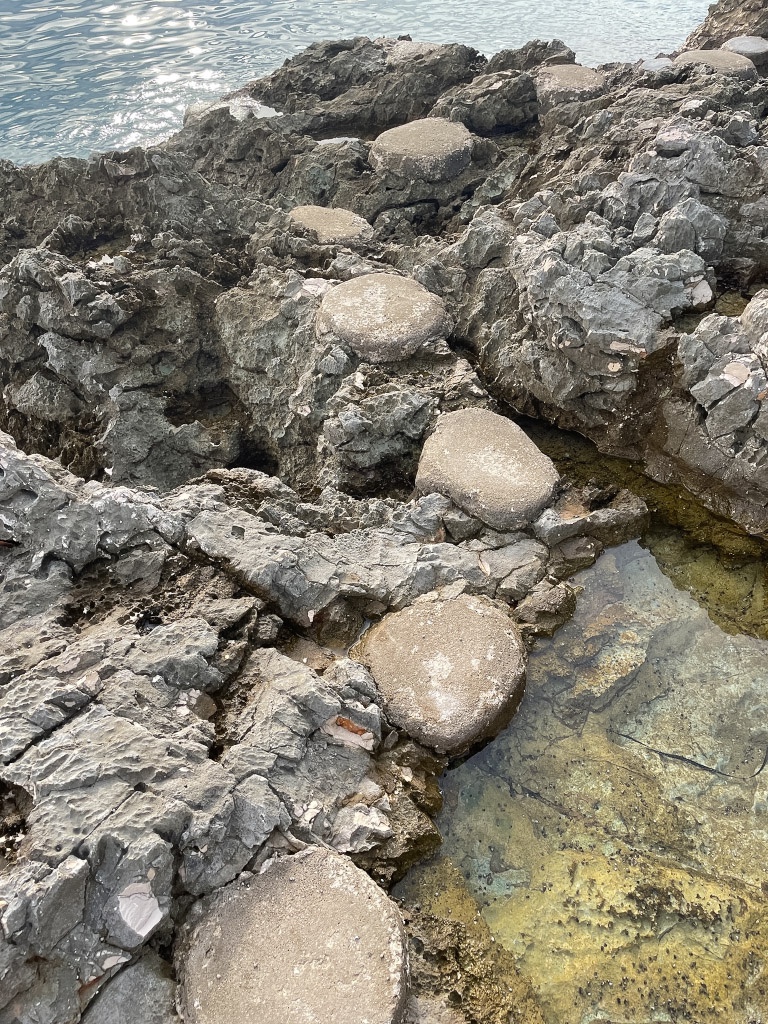 A short distance in the opposite direction along the coast is the picturesque fishing village of Mlini. A lot of history here with old mills for olive pressing, a raging stream running through the village (well it had been raining – a lot!) and a couple of churches. If you're thinking of visiting Dubrovnik, this would be a great place to stay and take the bus into the city.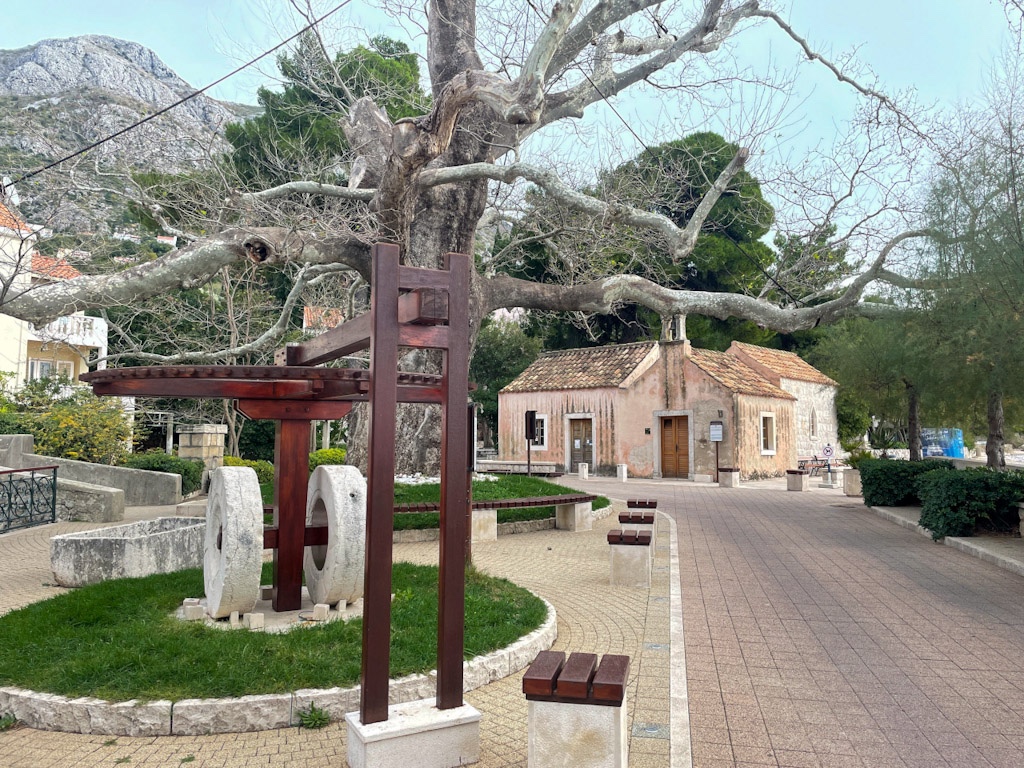 We ended up having two stays in Autocamp Matkovica, albeit the second unplanned! After our first four days we headed about as far south as we could go to stay on a disused former airbase which is now a popular place for vans to overnight. It's a large site and our plan was to spend the night on the old helipad after watching an amazing sunset. The site also has great views over Montenegro where we had hoped to visit but sadly our insurance won't cover on this trip. We were that close that the phones kept trying to pick up Montenegro networks but we soon stopped that as it was not covered by our UK packages!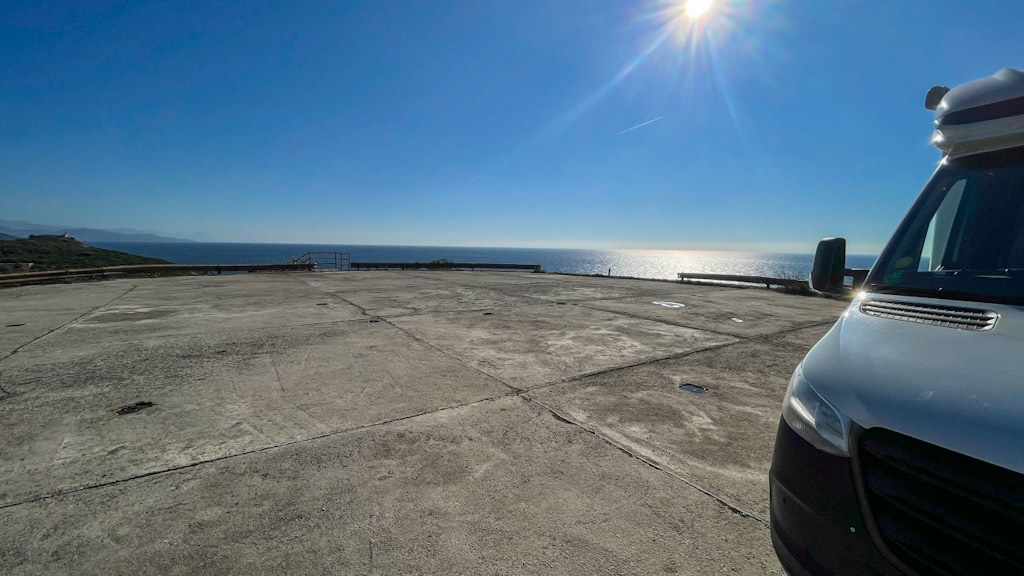 After a quiet evening we settled down for the night, knowing that rain was forecast and that it could potentially get a little windy. At this point we were contemplating spending the following day really exploring the base and possibly spending a second night there.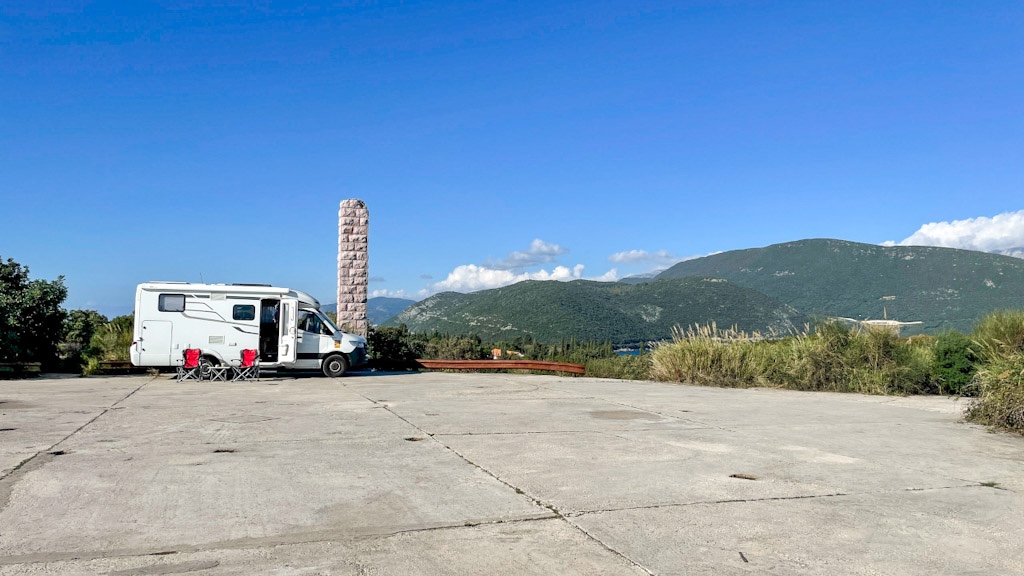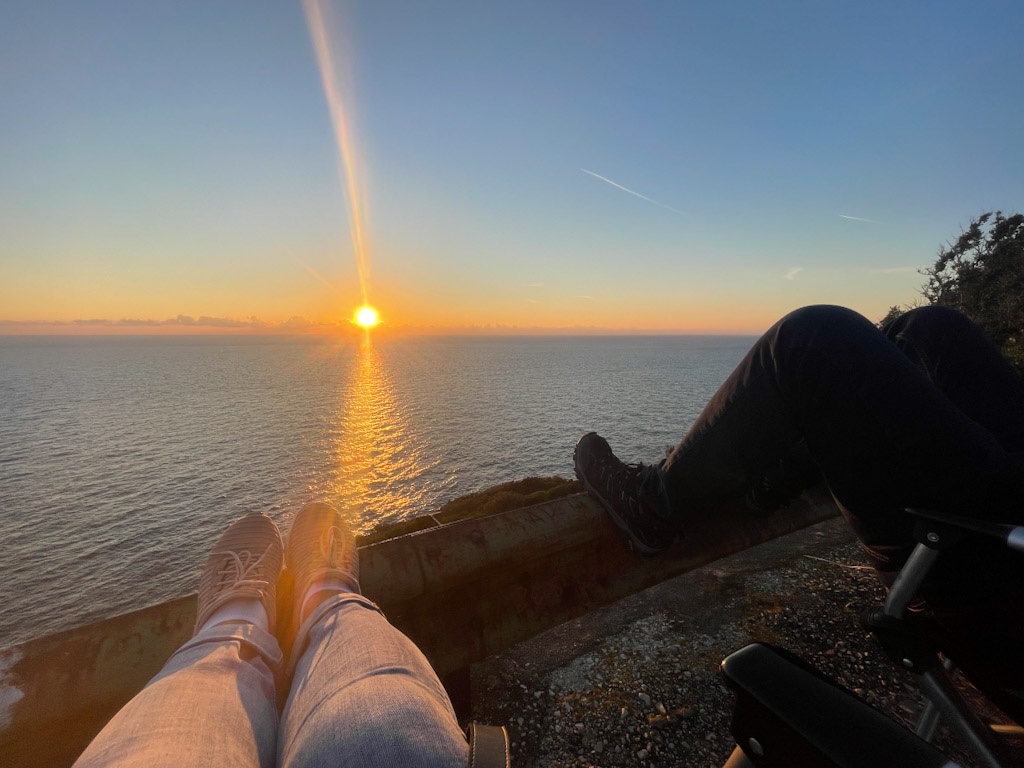 We awoke the following morning to very grey skies, more rain and the continued rumbling of thunder somewhere offshore which had been going on for a few hours. As we were sitting having our breakfast, there was suddenly the loudest clap of thunder and a simultaneous flash of lightning followed by the sound of things hitting the van. We had been parked just a couple of metres from a lightning strike which destroyed a wall and it was pieces of brick and mud that we could hear hitting us.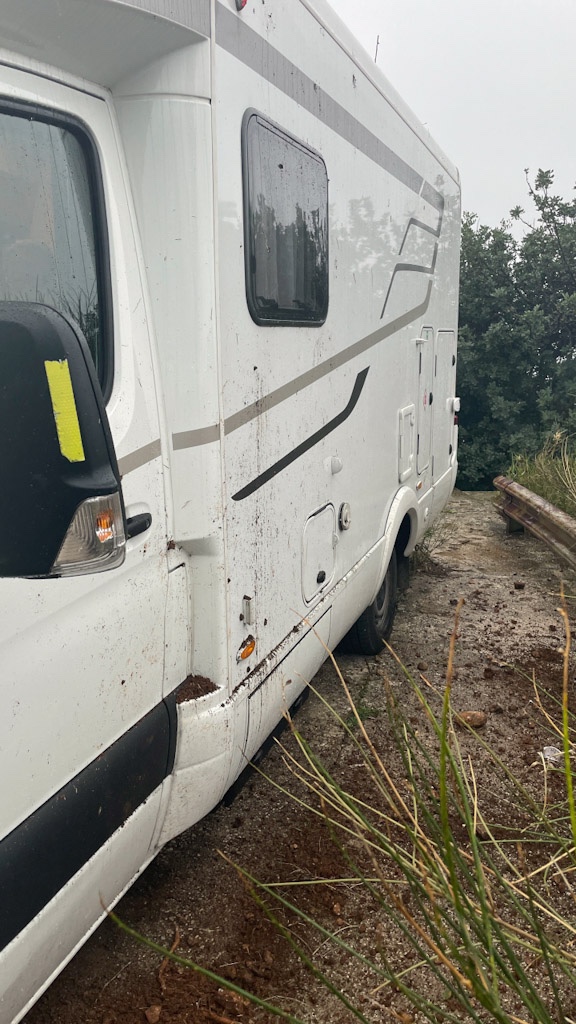 In addition to the "blast" damage we also realised there were some electrical issues with the van so we decided to head back to the previous campsite to take stock.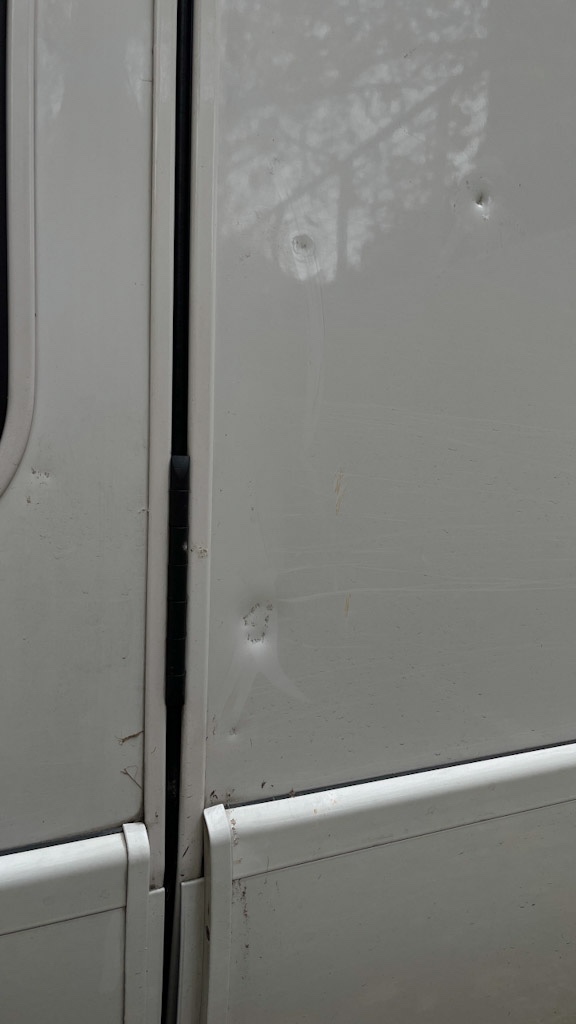 Having seen some photos of the damage to the wall (thanks to @vanstgramage who were staying in the area and went to the helipad after we had left. They were over a km away and heard the strike and a local bar owner compared the destruction to a bomb blast ) we got away quite lightly!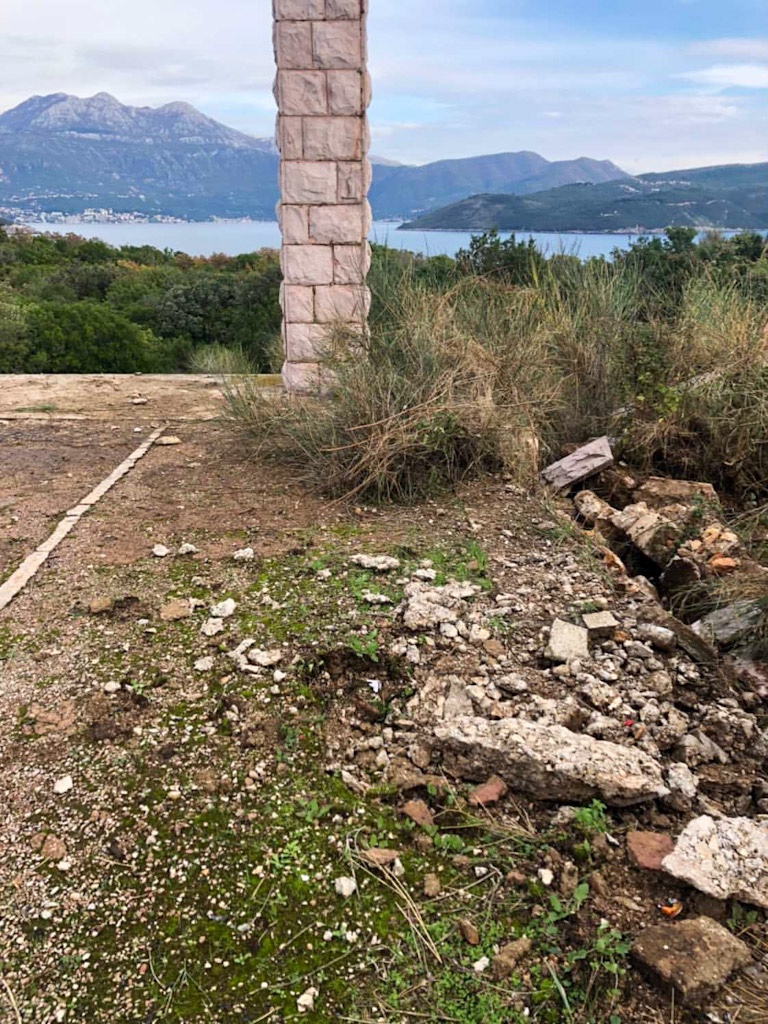 The dents that have potentially pierced the shell of the van are now taped over with clear gaffer tape, a travelling essential, and after changing a few blown fuses we are left with just our electronic key fobs not working properly so the van is booked in with Mercedes when we get back to the UK. Our mifi was also a victim but we don't know yet if it's the internal dongle or the external aerial. Having originally thought we had no insurance cover (policy document specifically states that), it turns out we are covered but have a huge excess so once we're home we'll get quotes and try to decide if the cost of claiming,including future premium increases, is worth it.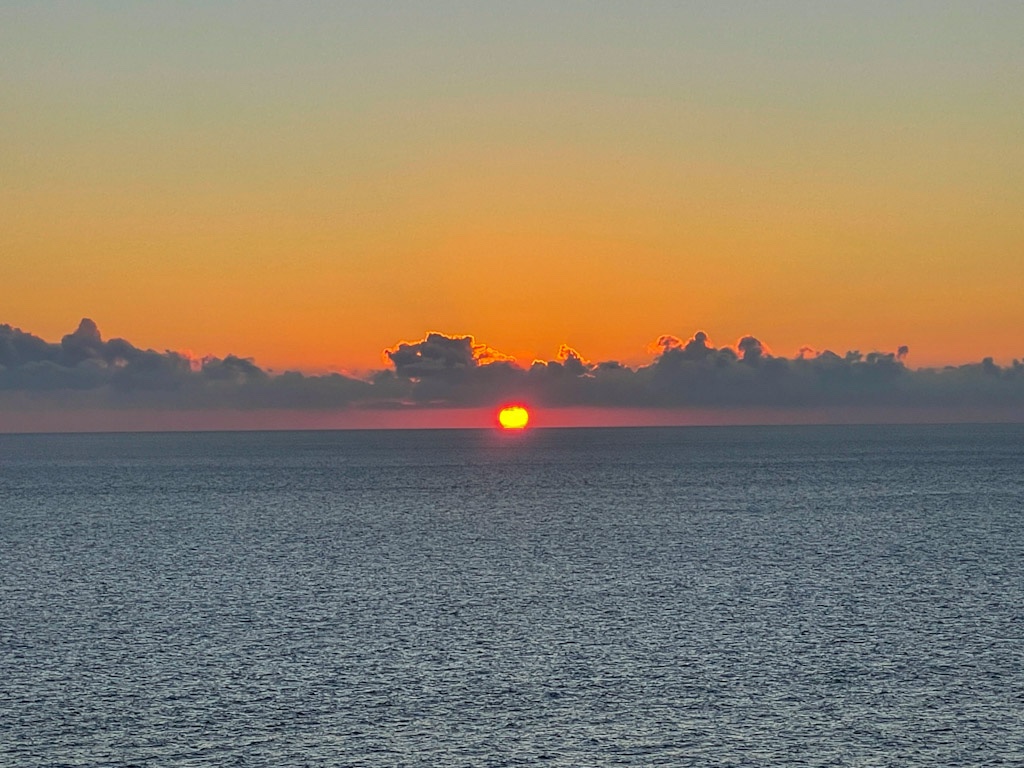 After a day of running around we were both feeling a little flat the following day so decided to spend one last day at the campsite before moving on to Bosnia and Herzegovina.
We've really enjoyed what we've seen of Croatia so far. We may explore a little more when we start heading back towards home as we have to cross through the northern part of the country. That will depend on how long we spend in Bosnia and Herzegovina and any changes to the COVID situation. At time of writing Europe is starting to impose restrictions again so we'll just keep an eye on the news and FCO updates.