This small area needs its own post – we spent longer in the Cappadocia region than anywhere else so far on our travels!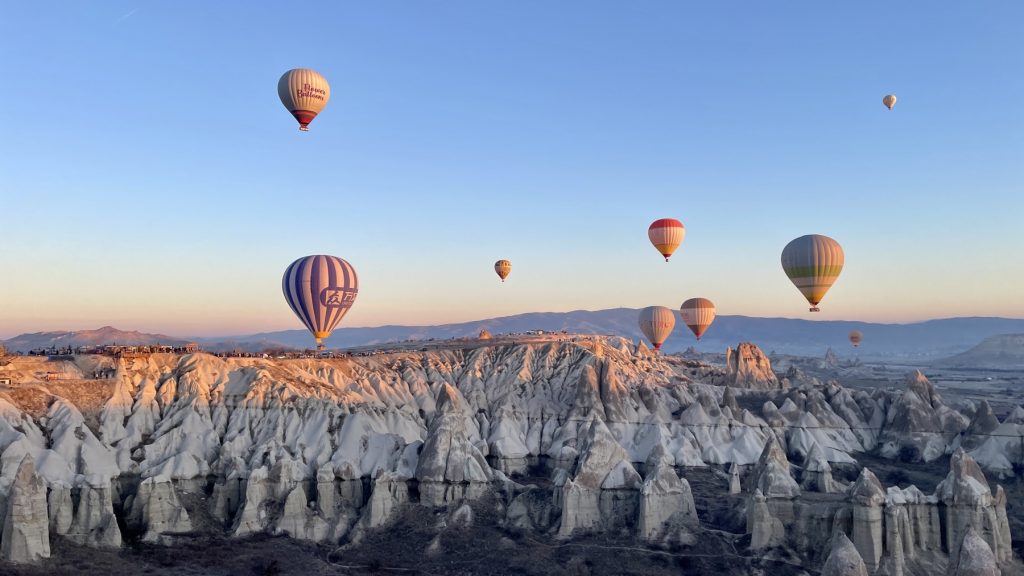 Moving towards the east, we first stopped in the Ihlara Valley and began at the north of the valley at Selime Castle, the largest cave complex in the region. The valley was a favourite retreat of Byzantine monks and many of the buildings carved into the rock are monasteries and churches.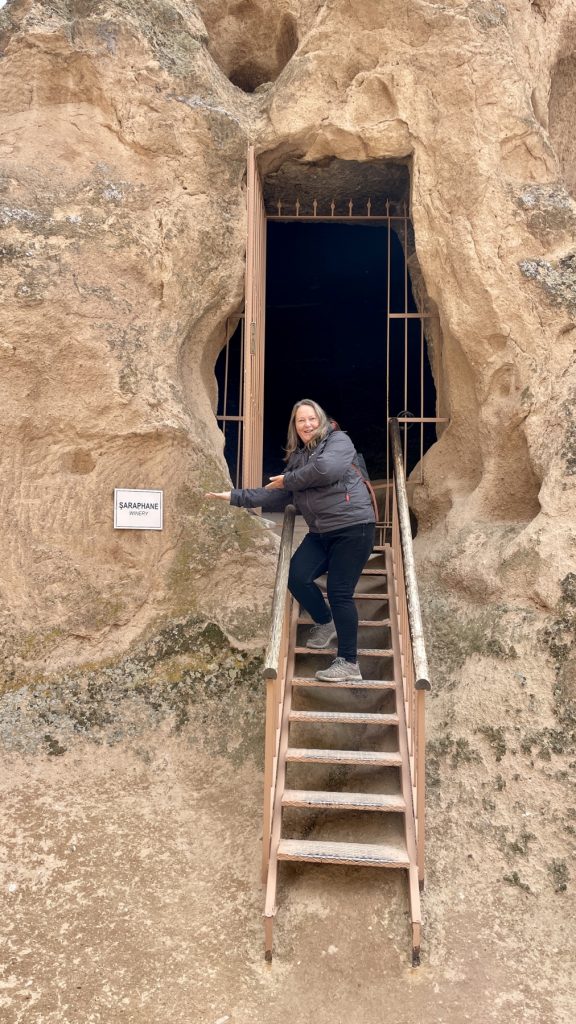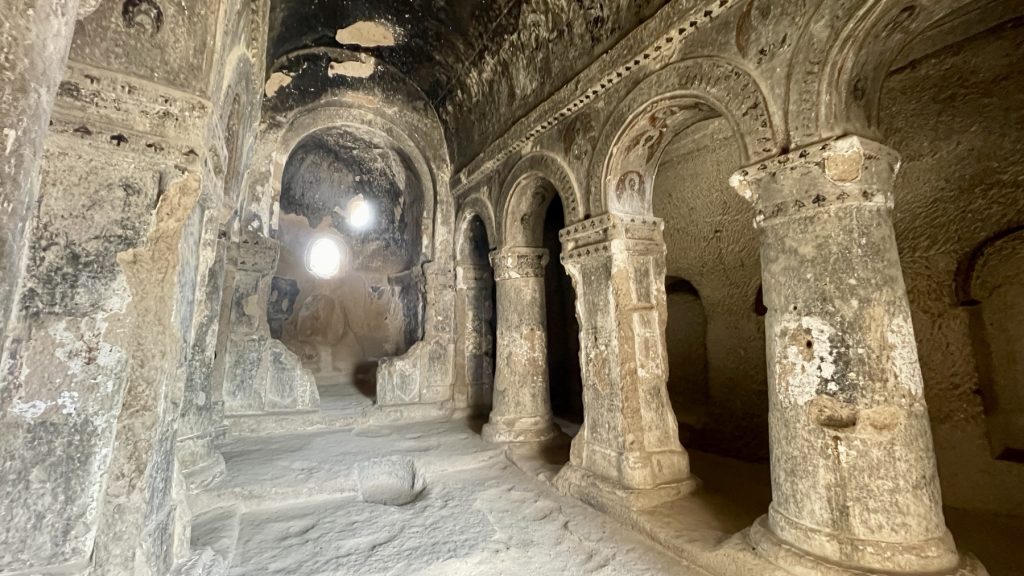 We spent a couple of hours here exploring the churches and other buildings before driving a little further south to a small hot spring we had read about. We have visited a few hot springs and this was definitely the hottest but also the smallest! Shame about all the rubbish lying around though.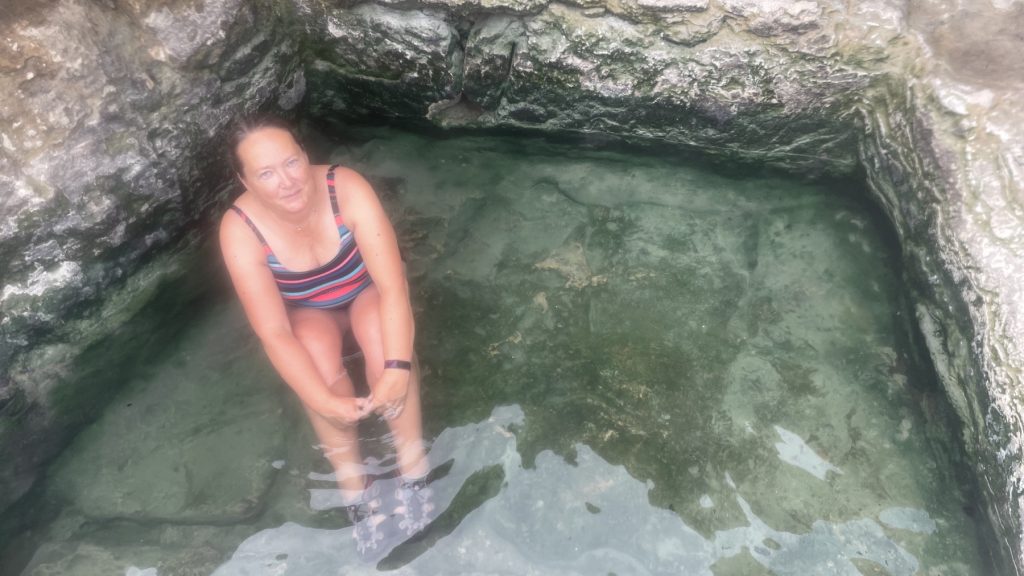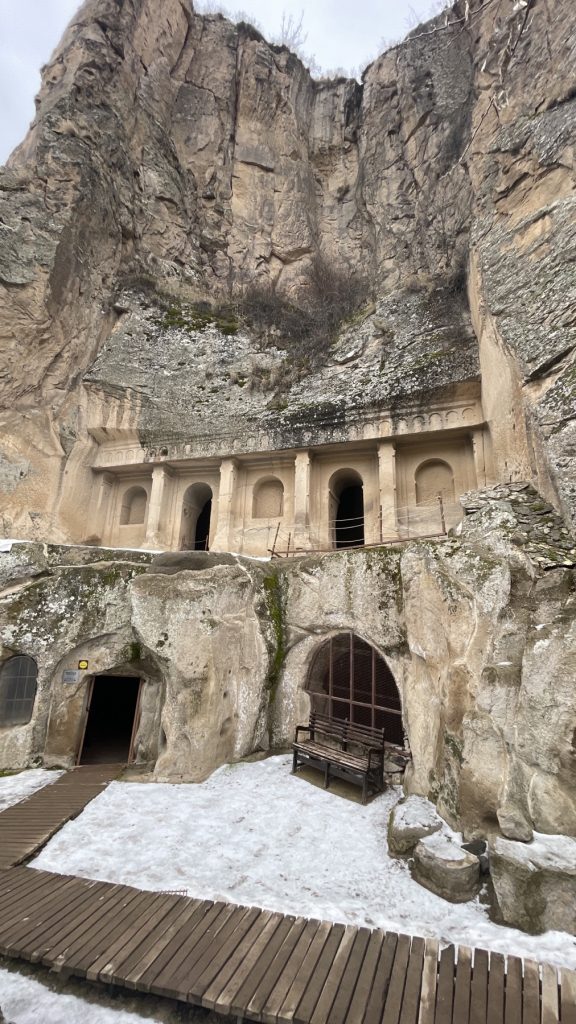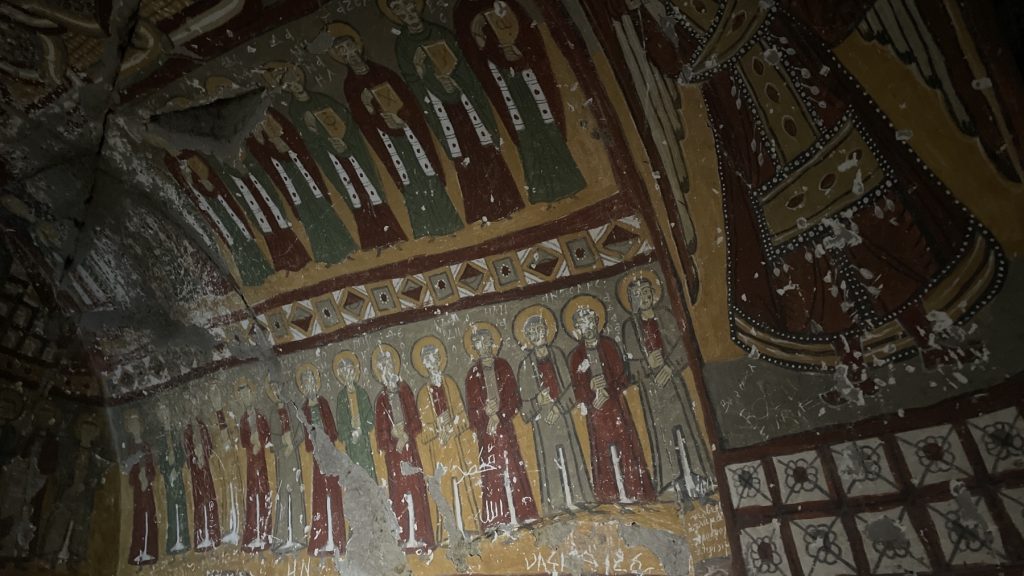 We then parked at the visitor centre near the town of Ihlara and from where we took the 350+ steps down to the valley floor to walk along the valley and explore the churches here. There are a dozen or so churches built into the valley walls and some still have amazing frescoes dating from as early as the 9th century. The total walk was about 10km.
If timed correctly you can probably explore the whole valley in one day and pay only one fee of tl90 but we took our time so paid for two days.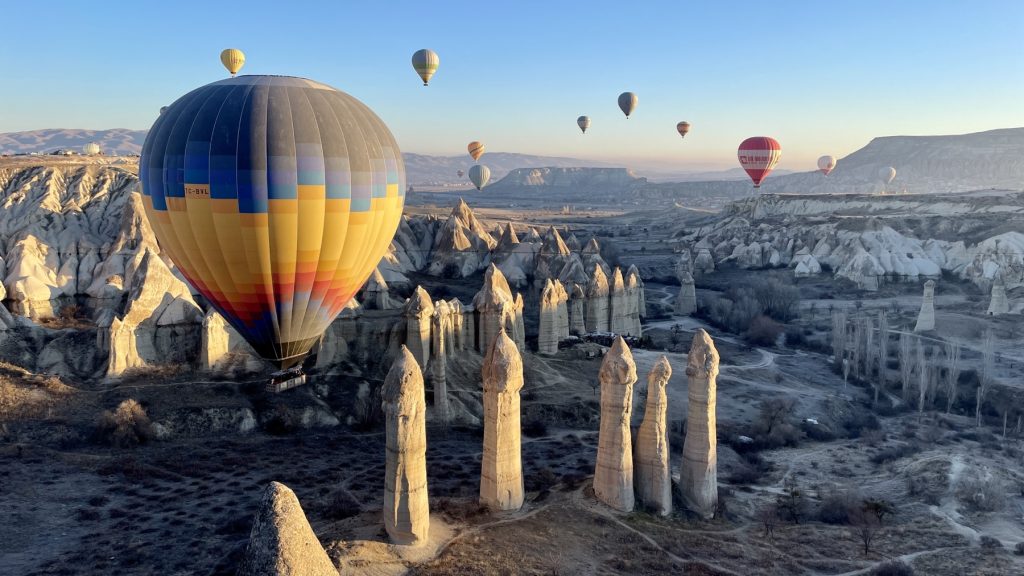 Goreme is the main town of the Cappadocia's tourist industry and much of the town is geared towards tourists (several Chinese, Korean and Indian restaurants are just one example of this!). Although we stayed on a campsite for a couple of nights, we much preferred being parked up overlooking the valleys from where we could watch the hot air balloons, one of Cappadocia's biggest tourist draws, and view the strange rock formations. The balloons only fly when the weather allows and we saw them twice in six days.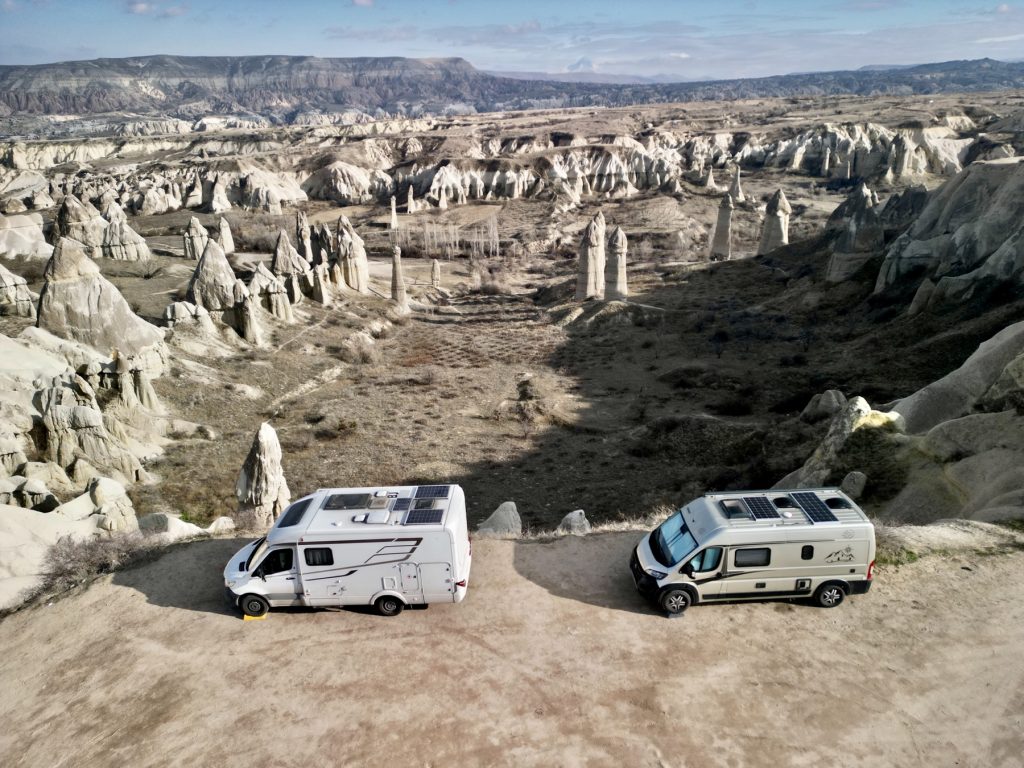 Whilst here we visited the Goreme Open Air Museum, a UNESCO World Heritage site of a Byzantine monastic settlement built into the rock. There seemed to be a few churches closed when we visited but it was still worth going and also buying the extra ticket to visit the Dark Church which has the most breathtaking frescoes. The church gets its name from the lack of windows which has gone a long way to preserve the frescoes and their strong colours.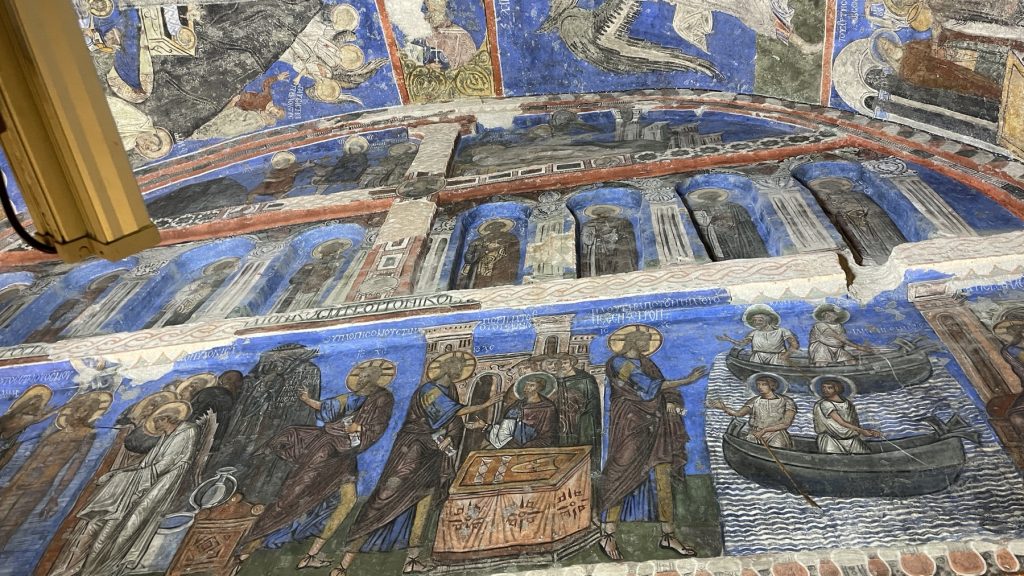 There are some fantastic hikes in Rose Valley and we covered a lot of it, from the peak of Aktepe Hill and down a few hundred metres onto the valley floor.
The Columned Church (Kolonlu Kilise) is well worth hunting out.
Between Ihlara and Goreme we visited Derinkuyu, one of several underground cities in the area.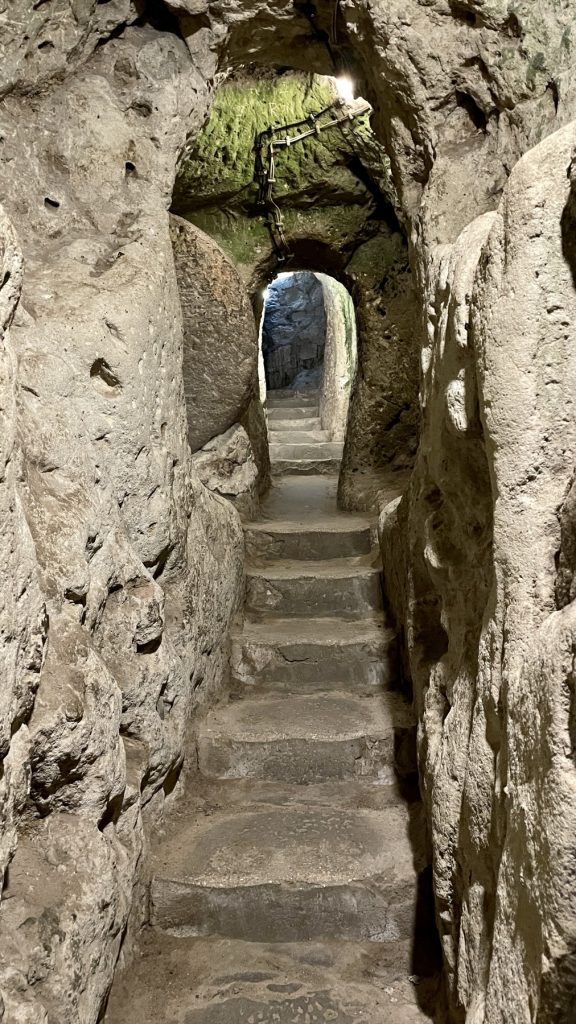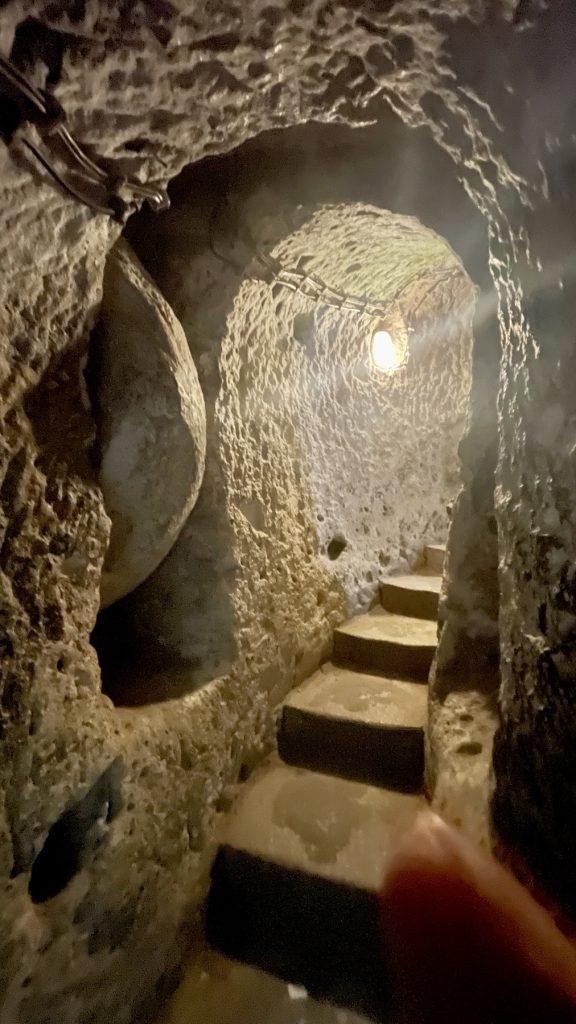 If on a quick visit to the area it is possible to cover a lot with the Cappadocia Pass which gives access to seven locations for 400tl (just over £17) and is valid for 72 hours. We decided to take our time and paid for each place we visited (3 out of the 7 but we had to pay twice for Ilhara Valley) which cost us a total of tl480 (around £20.50).
We're not usually ones for big tourist centres but Cappadocia was a must, although we were grateful that it wasn't overly busy. Saying that on our last morning we think they hit the maximum permitted number of balloons flying, which is 100, and some of those baskets carry 28 passengers!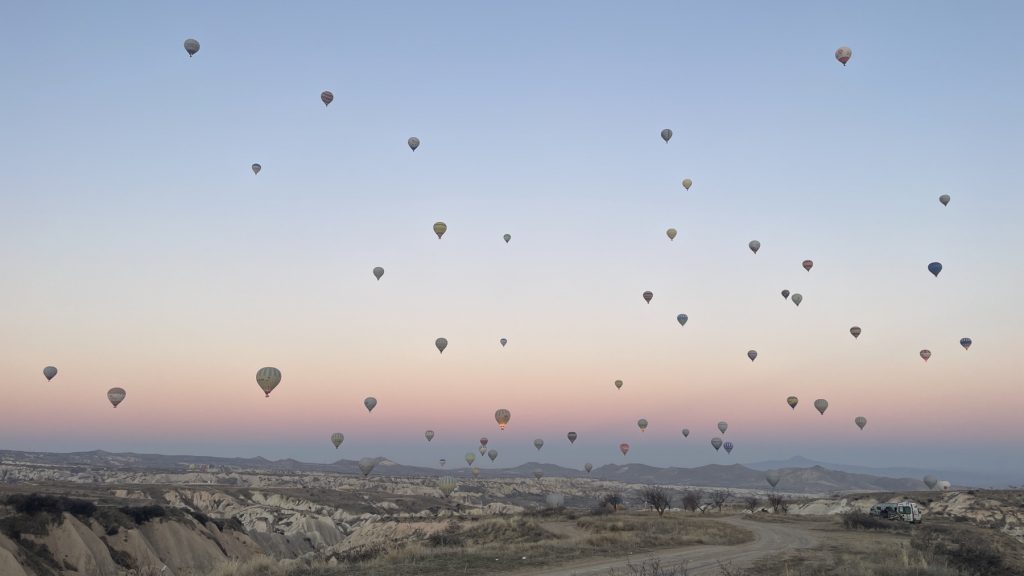 It has been quite cold here (we've been in thermals for the past two weeks!) so time to head south again for some warmth.
Campsites used:
Panorama Camping: tl450 (£19.50) per night including EHU. Tiered, hard standing campsite, close to the town. Small pitches but plenty of room out of season – upper terrace has the views and lower terrace the best wifi signal! Swimming pool and washing machine were out of service when we visited. Friendly, helpful owner who is very responsive on WhatsApp.
Other overnight spots:
Ilhara Valley Tourist Facility car park: was free when we visited. There was building work going on close to the main car park so we used the overflow area. There are toilets but they were closed when we visited.
Love Valley viewpoint: no pay point on the track we used. Parking is a free for all along the western ridge overlooking Love Valley and which has great views of the balloons, some of which land in this area. Access is via bumpy tracks which could be muddy if there's any prolonged period of rain. Restaurants and toilets nearby.
Rose Valley viewpoint: tl50 for a motorhome to access the valley (only pay to enter and not a daily fee). Bumpy mud tracks again off the main access road. Great views of the balloons taking off and plenty of local hiking. Restaurants and toilets nearby.
Blog: www.bobandjune.com
YouTube: https://youtube.com/user/bobclewley
Polar Steps: https://www.polarsteps.com/ClewleysOnTour/5755379-the-balkans-and-beyond?s=0A28668E-486F-4DEF-80BA