It hasn't taken us too long to get into a routine and so far, neither of us is missing being in a house. In fact, we spent one night back at home in between dental appointments last week and it felt a little strange!
We didn't move too far in the first couple of weeks; from Marlborough to Bishops Canning and then on to Calne for a weekend with other members of the Hymer Owners Group. We popped into Devizes for the local market which is how we hope to be able to do more shopping going forward but as there's no single list of markets, it's all a bit hit and miss at the moment.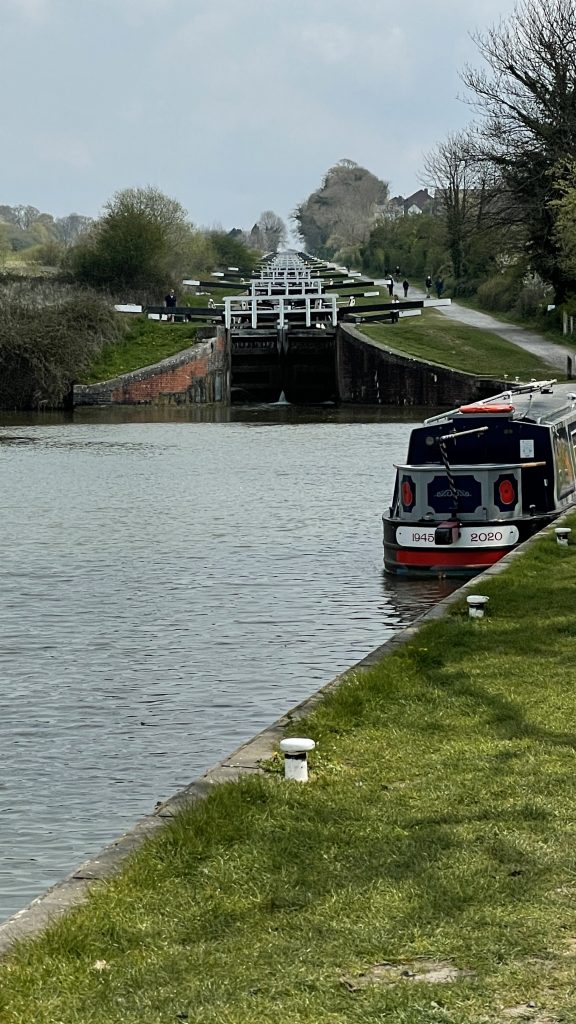 The site at Bishops Canning was another CL but no EHU. It sits right alongside the Kennet and Avon Canal so plenty of (flat!) walking and we went as far as the Caen Locks. The wildlife along the canal was a little disappointing in that we didn't see much unlike the Grand Union at home which is abundant with water birds including the occasional kingfisher despite all the human activity.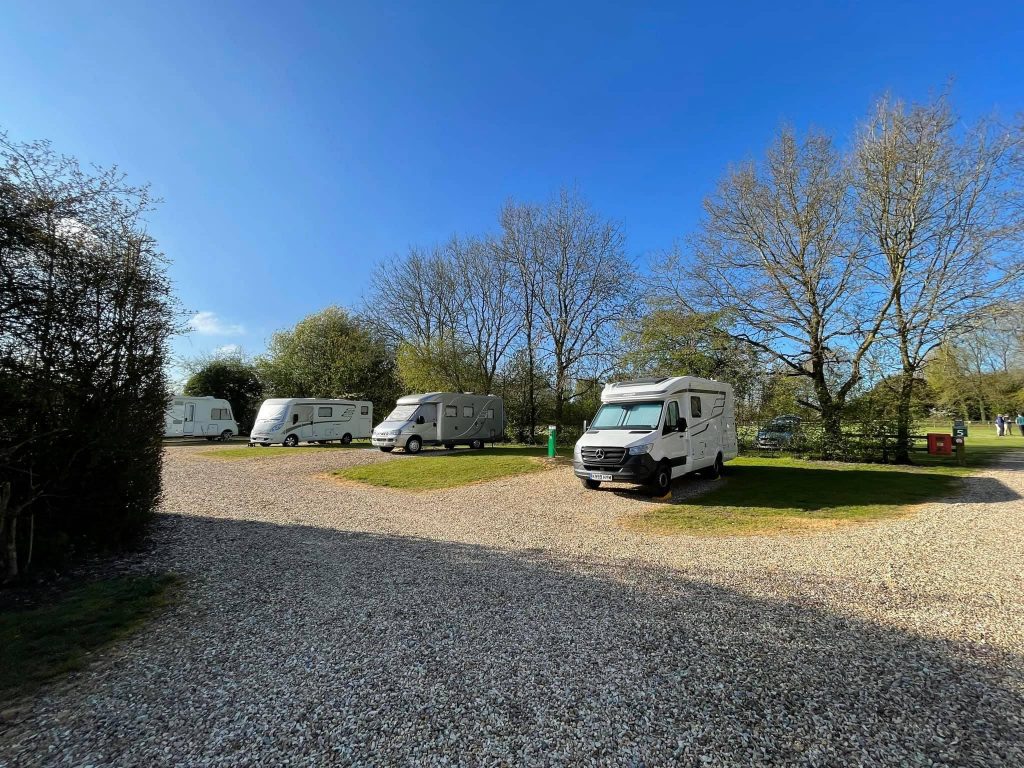 A first for us was a weekend meet with the Hymer Owners Group. It was great to finally be able to put some names to faces of some of the contributors to the Facebook group and we'll catch up with them again in June. The location was a large campsite catering for all camping types but we had our own little paddock so plenty of stopping to chat with the other owners. Another location with plenty of walking but we have found that several of the footpaths we have wanted to use were either poorly maintained or in a couple of instances, blocked off. Maybe we've just been spoiled in Hertfordshire but it was frustrating having to reroute walks when we were planning of the latest OS maps. However, we did get to the Cherhill Monument which gave us amazing views over the Wiltshire countryside and we bagged a series of Geocaches as we walked back to the campsite along an old Roman road.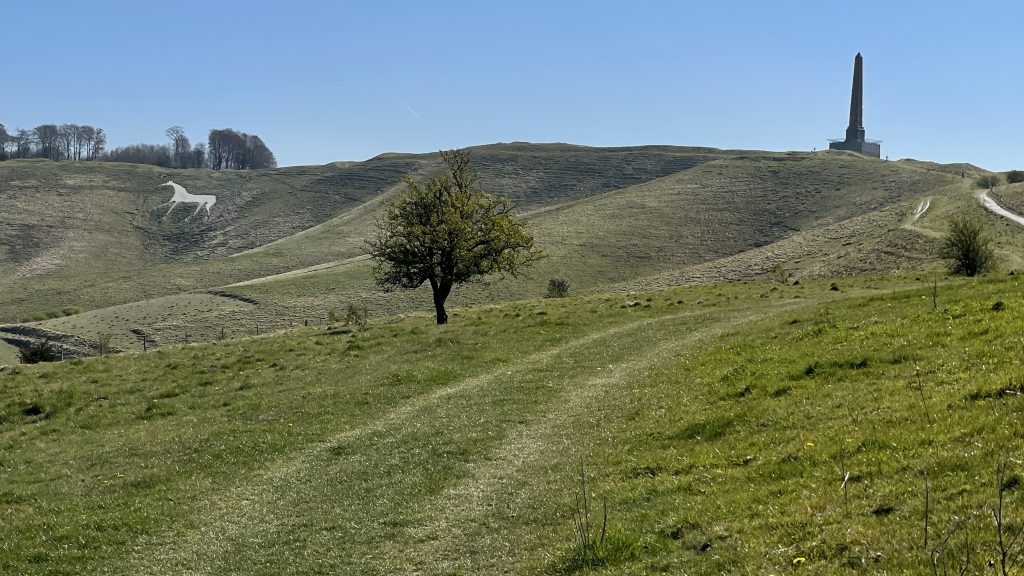 We also walked to Bowood House but as the house was closed (COVID again) it didn't seem worth paying the entrance fee for just the garden. We're back here again for the balloon festival in July so maybe we'll look again then.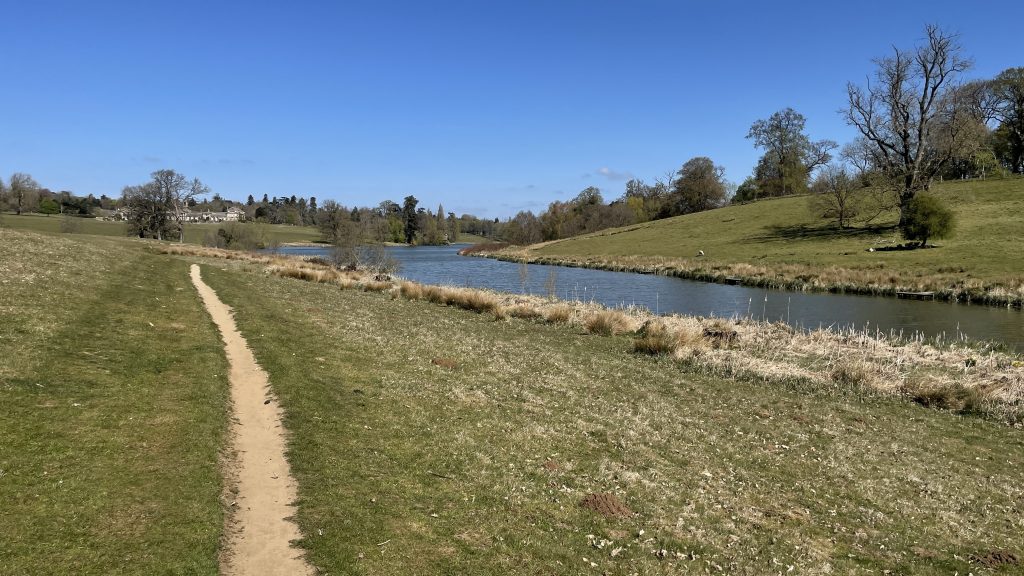 Our touring life was briefly interrupted with a quick trip home for dental appointments and a haircut! Unfortunately, the appointments were on different days so we had to stay in the house for one night (one advantage of renting the house to family – we always have a bed!) but made the most of it by clearing all the boxes to the charity shop, taking back what we decided we didn't need in the van and, oh, a meal out to celebrate Bob's birthday!
We stayed closer to home for a couple of nights on a CS we have used a couple of times before, Hill Farm in Wendover. Whilst here we were able to catch up with family and have a wander through Wendover Woods where it's bluebell season (a common thread of all the places we've stayed recently).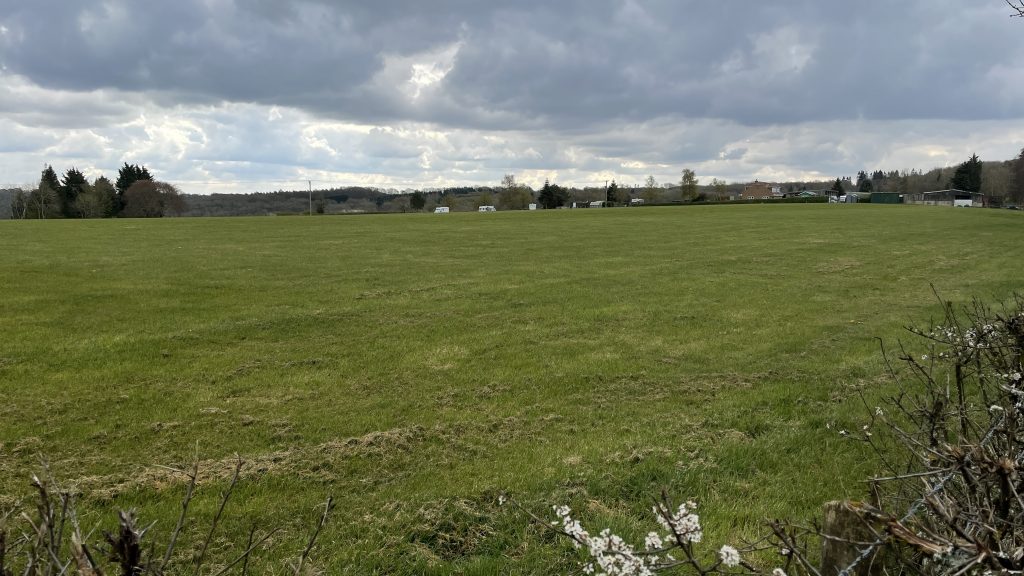 We have a few weeks before we need to be home again (Bob's second COVID jab this time) so we drove down to West Sussex. A supermarket stop was due and we found a Morrison's in Littlehampton. Turns out it was a good find in that as well as food and fuel, it also sold LPG (needed for heating and cooking) as well as having an outside laundry! Launderettes seems to be harder and harder to find and we had seen supermarkets with washers and dryers outside in France and Spain but this was the first time we'd found one in England. We can manage small amounts of washing on the road but need machines for bedding and towels. Little finds like this with everything in one place, make us very happy!
Farmhouse Campsite is a couple of fields just outside the village of Small Dole. The large field was full of caravans and tents when we arrived so we were directed to a smaller field with two other vans and a couple of caravans. We had some initial concerns but it hasn't really been noisy at all.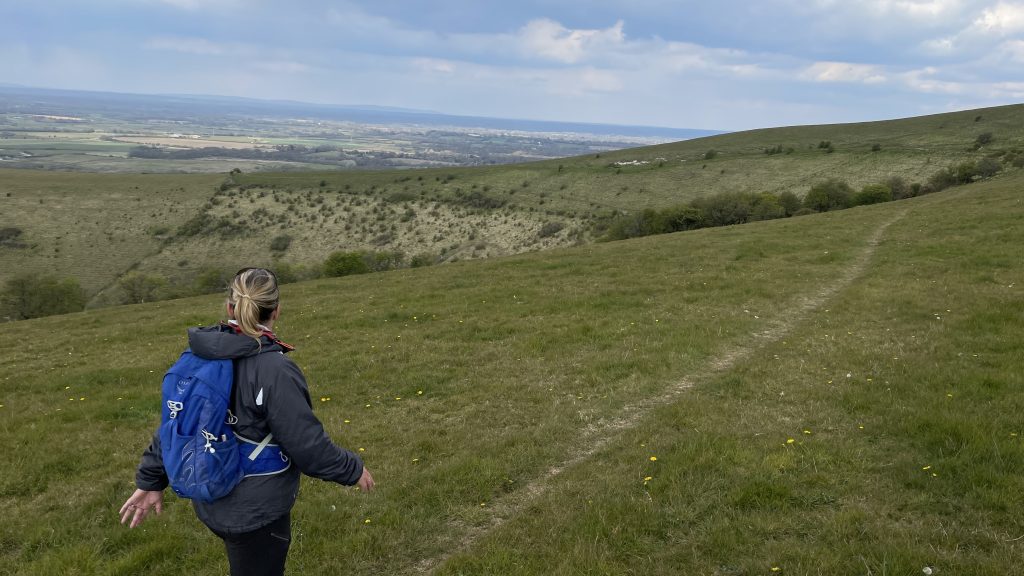 We picked the site because of its location for walking so yesterday we went across the fields to Devil's Dyke and then along the South Downs Way, picking up a few more Geocaches. We were lucky with the weather (the forecast was for showers most of the day) and managed to avoid one downpour by finding a pop-up coffee stop in a barn and run by a local cycling club. We couldn't have timed it better!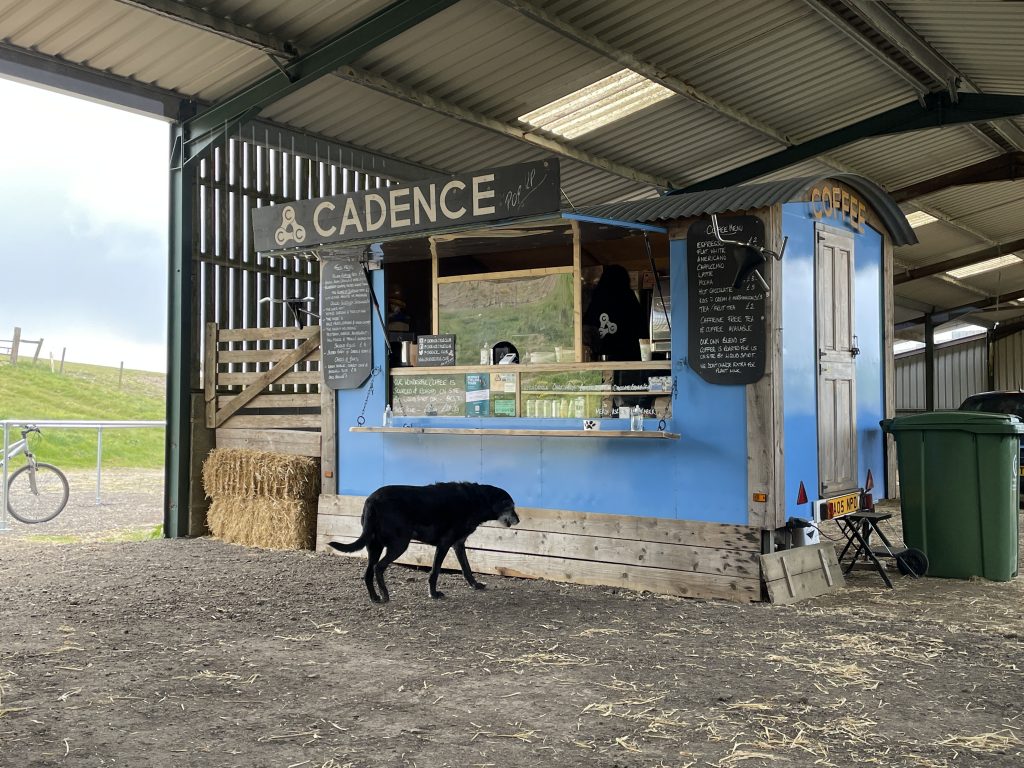 Some more walking to come this week and we're pleased to report that the footpaths are all well marked and easy to follow. Although touring the UK wasn't our initial plan, we are loving exploring our own backyard.
Sites used:
Bishops Canning CL: £13 per night, no EHU but water and dumping facilities. All grass.
Blackland Lakes Campsite: group price for the weekend. Multiple pitch types
Hill Farm CS, Wendover: £20 per night, EHU, water and dumping facilities (showers and toilets also available but closed this visit due to COVID). 4 out of 5 pitches hard-standing.
Farmhouse Campsite: Small Dole: £17 per night, EHU, water and dumping facilities. All grass