Greece was never really in our detailed plan as we were just passing through on our way to Turkey. With this in mind, we only had a couple of places marked on the map but they certainly didn't disappoint.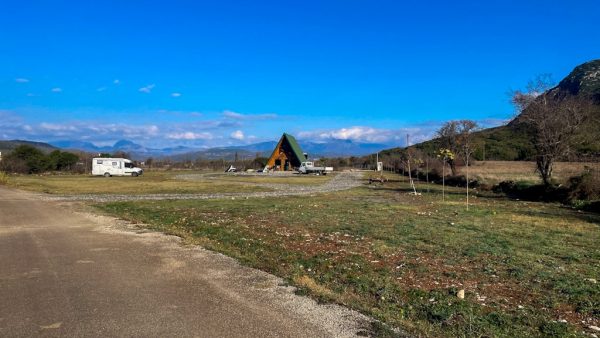 Like a lot of Brits, our vision of Greece is beaches, blue and white houses and Mamma Mia, not the snow capped mountains that greeted us!
We explored some of the Vikos-Aoos Geopark in the Northern Pindos mountains, walking a small part of the "Hunters of the Ice Age" path through the Voidomatis Valley and then a drive up to view the Vikos Gorge from the viewpoint at Beloi.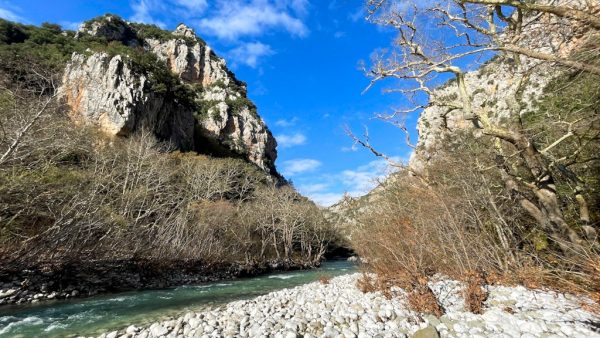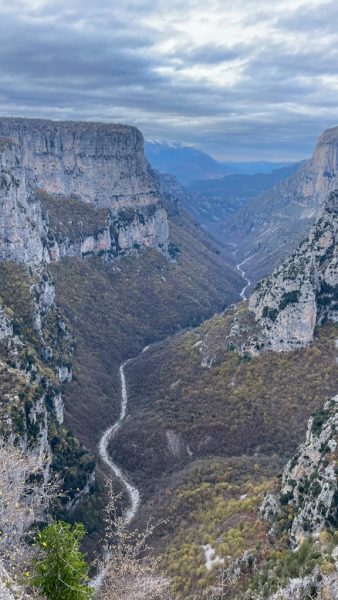 After a laundry day in Ioannina we moved on to Meteora, a spectacular landscape where Byzantine monasteries sit on top of large pillar like rock structures. There are three main roads which take you past all the monasteries (you need to check opening days as they all differ) and we drove them all in both directions and in very different weather conditions.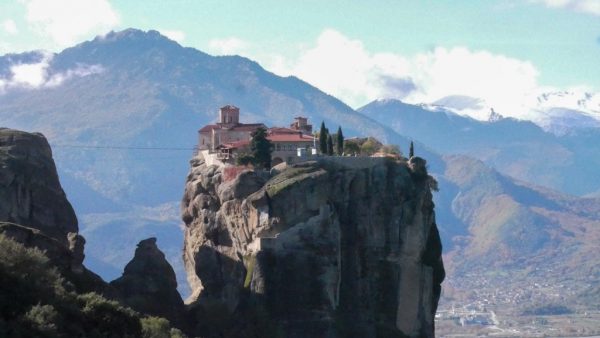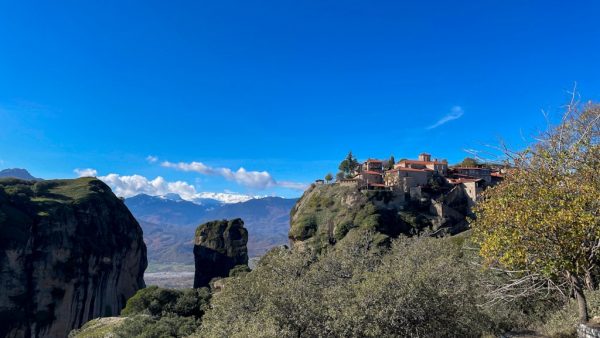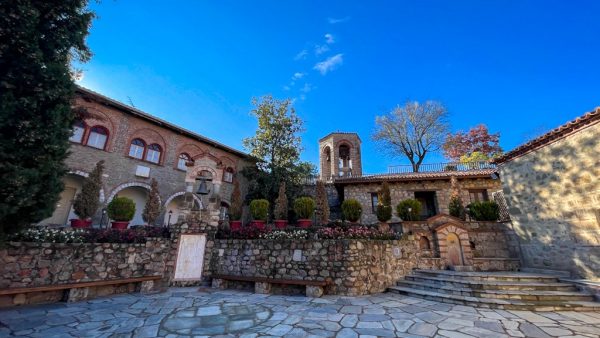 Our plan had been to then head straight to Alexandroupli, close to the Turkish border but after a couple of hours of motorway driving we noticed a large mountain ahead which turned out to be Mount Olympus, in Greek mythology, the home of the gods. A quick search on Park4night gave us an overnight parking spot next to an old monastery, so up the mountain we headed!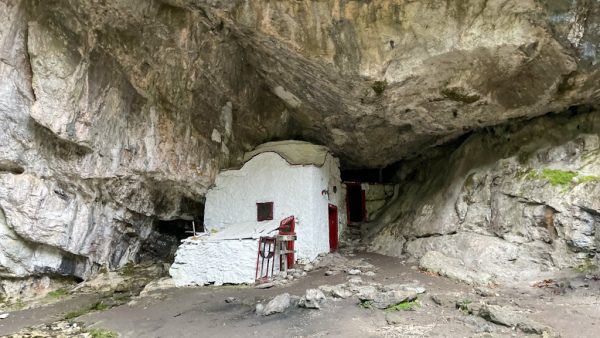 Greece does have a network of toll roads linking the main cities and for travelling across country they were worth using. No vignette was needed and we spent a total of £41 on tolls at manned booths using a no fee credit card.
No issues with the border crossings in and out of the country.
In our short time here, we had no issues getting around in the van although a lot of supermarket carparks are covered so we had to look for the larger shops, and overnight spots were easy to find (albeit we're pout of season). We're looking forward to returning one day and exploring more of the country!
Campsites used:
Vía Natura Voidomatis Rafting Centre: Currently free but donation requested. The campsite here is under construction but there is access to the showers and toilets in the rafting centre, clean water and WC emptying. Grass pitches. Easy access to hiking in the Vikos-Aoos Geopark.
Camping Vrachos Kastraki, near Meteora: EUR25 p/n (cheaper for cash). EHU available. Tightly packed, mixed pitches. Typical holiday park with swimming pool (not open when we visited).
Other overnight spots:
Beloi viewpoint car park, Vikos Gorge: No facilities. Small uneven parking area – mud and grass. Short walk to the viewpoint.
Pamvotida Lake, Ioannina: Free lakeside parking on grass. No services. Opposite side of lake to the town which has a good choice of launderettes.
Meteora: Free parking spot just off of the main road close to the monasteries. Small grassy area with a view over the valley. Quiet despite being next to the road.
Old Dionysos Monastery car park, Mount Olympus national park: Free, flat and quiet! The old monastery is currently under renovation but there are walking routes from the car park.
Alexandroupoli: free beach side parking, handy for the Turkish border and the last Lidl shop. As usual, lots of rubbish around.
Blog: www.bobandjune.com
YouTube: https://youtube.com/user/bobclewley
Polar Steps: https://www.polarsteps.com/ClewleysOnTour/5755379-the-balkans-and-beyond?s=0A28668E-486F-4DEF-80BA