After leaving Scotland the next two weeks were filled with seeing friends and van work.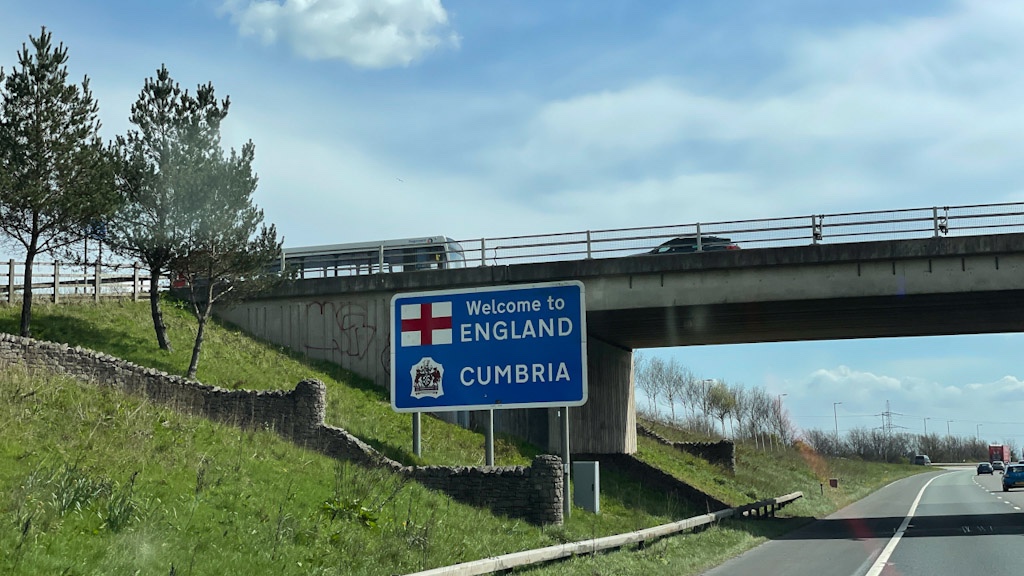 Our first stop was a weekend with the Hymer Owners Club at a campsite near Clitheroe, Lancashire. We've been to a couple of these previously and they generally involve sitting around with like minded folk over a glass or two of beer/wine or anything else that takes your fancy, talking all things motorhome and travel related. On this weekend we were also able to meet a couple we'd been chatting to via social media (hello Tom and Nicky!). Luckily the campsite had indoor space for the use of people in tents but as the evenings were cold and there were few tents out, a few of us gathered there out of the wind!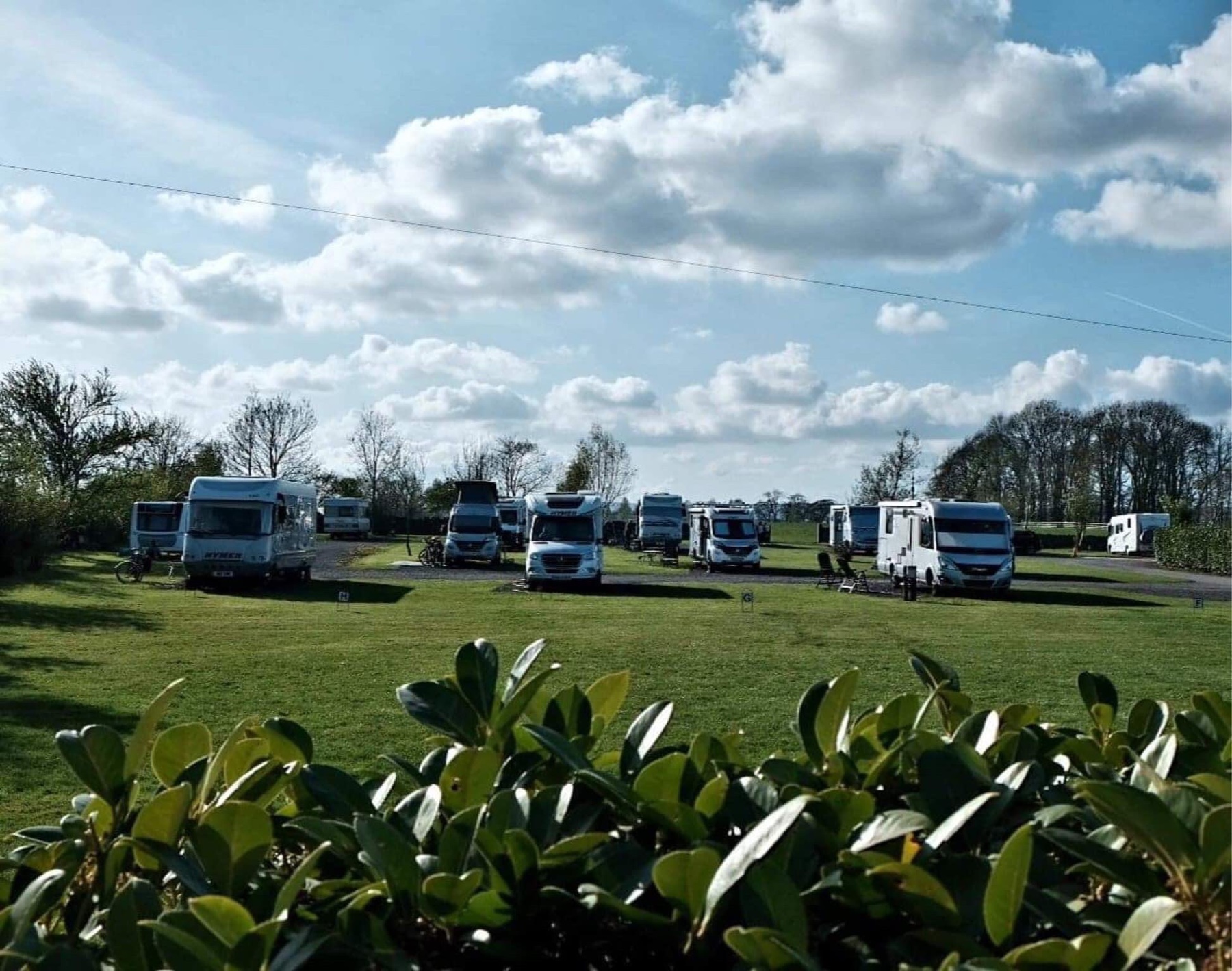 The town of Clitheroe is about a mile away and easily walkable. There were also walks along the river but we used this weekend to sort the van out and catch up with admin after a couple of months on the road.
From there it was only a short drive to Liverpool to catch up with Helen, Myles and the family who kindly all moved their cars off the front garden to allow us off-street parking. It was good to finally be able to put faces to all the names after so many years of hearing all about the children. Looking forward to a weekend together when they finally get their van!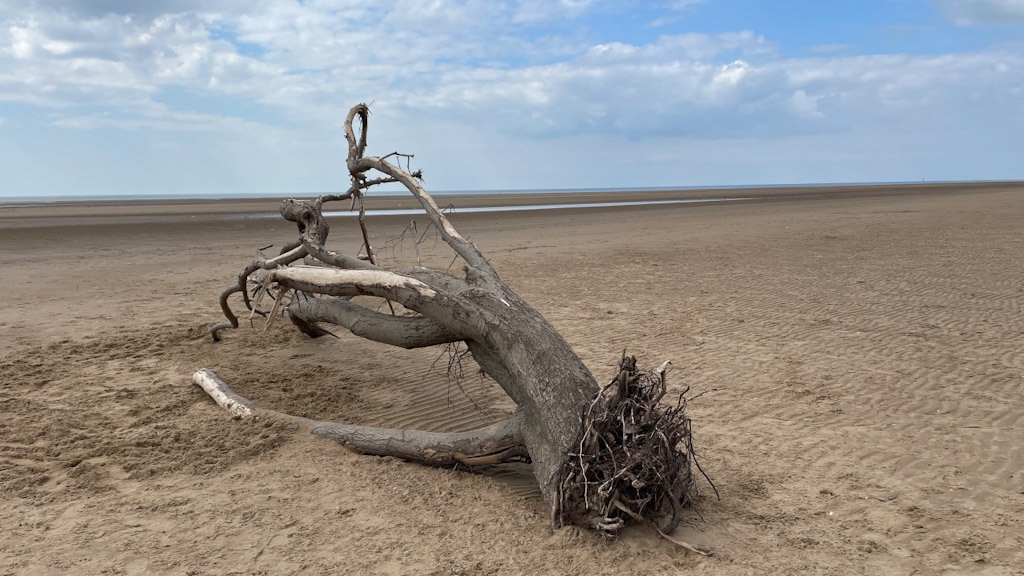 Next was a stop for extra locks to be fitted to the cab doors. Some might question the extra security we have on the van but our opinion is that we want a thief to walk on and look for an easier target. After doing some research we used Midlands Van Security, a mobile lock service who came out to Criss Farm campsite near Burton-on-Trent to do the work. Arron did a good, clean job and we'd definitely recommend him.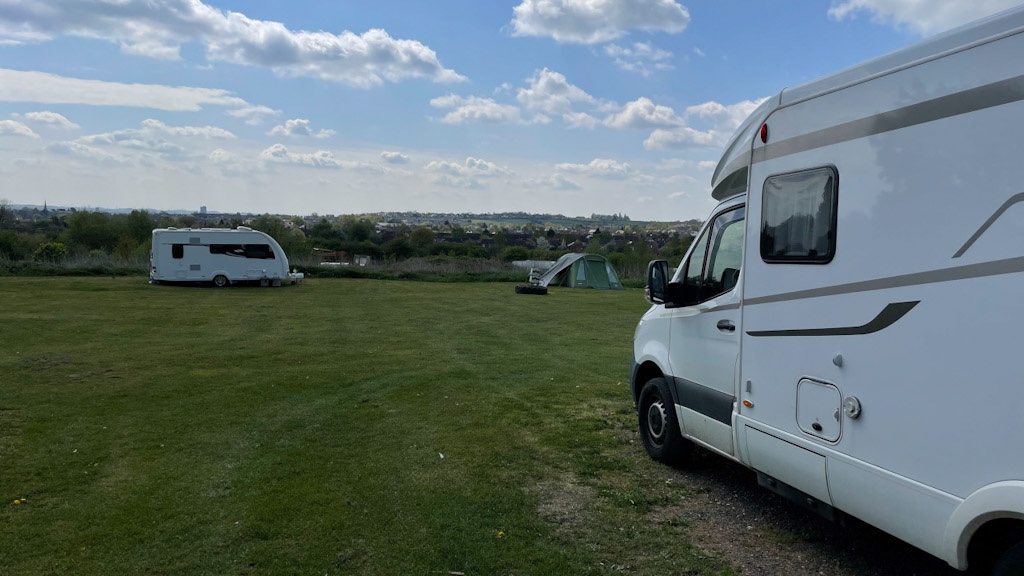 The campsite had a large camping field next to a CL and we were on one of the hard standing pitches in the large field.
After a brief overnight stop at Oaklands Farm CL near Peterborough (a really well kept campsite but we seem to use it only when passing through or the van is in for work at a nearby Mercedes garage) we made it to Norwich to see youngest daughter Amy for dinner. We stayed at the Bell Pub in Marlingford again as they allow overnight stays and the car park is fairly quiet.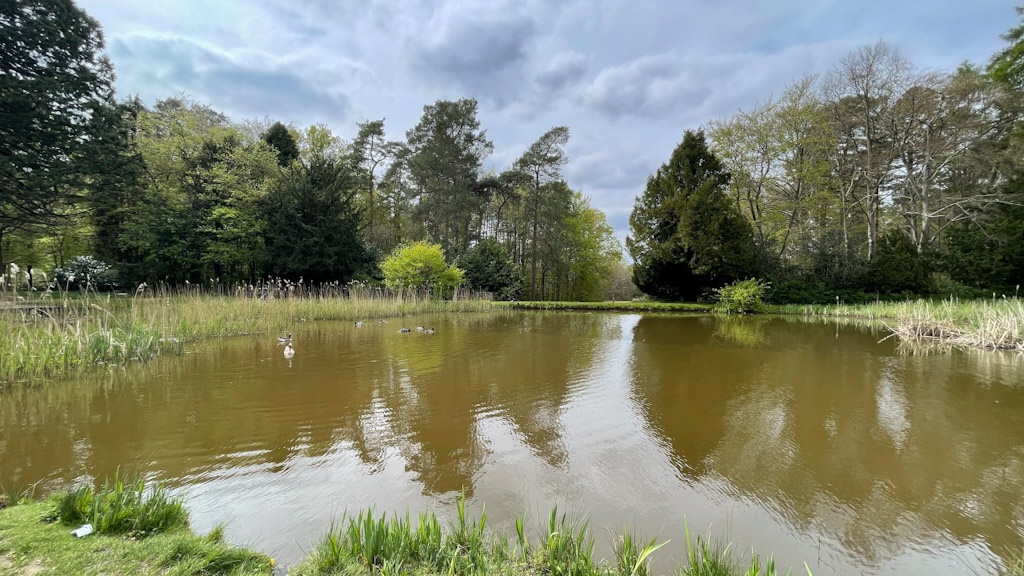 Our next night was also another pub stop, this time the Miller and Carter steakhouse close to home for a boozy night out with friends (nothing new when out with the Woods and the Smyths!). It was home to collect all the stuff we'd ordered knowing we'd be passing through and drop off more unwanted/unused items we had with us – even after a year on the road we're still fine tuning what we carry.
When close to home we tend to use the C&MC site, Wyatts Covert in Denham. It's handy for popping to the house but with the recent increase in prices in clubsites we will be limiting our nights there. It's a typical club site with good facilities but at over £33 a night for this stay, it's becoming expensive.
Last proper stop on this leg was at Cornish Farm Campsite after a dash down the M4 and M5 motorways and courtesy of VanBitz for the biggest upgrade we'll do to the van. After much discussion we decided to replace our AGM leisure batteries with lithium ones sooner rather than later which will allow us to be completely off grid power wise. It wasn't a cheap option but with different and often unstable voltages in the Americas, we no longer have to worry about hooking up and potentially destroying the van's electrics! We've used VanBitz several times previously and continue to recommend their great service.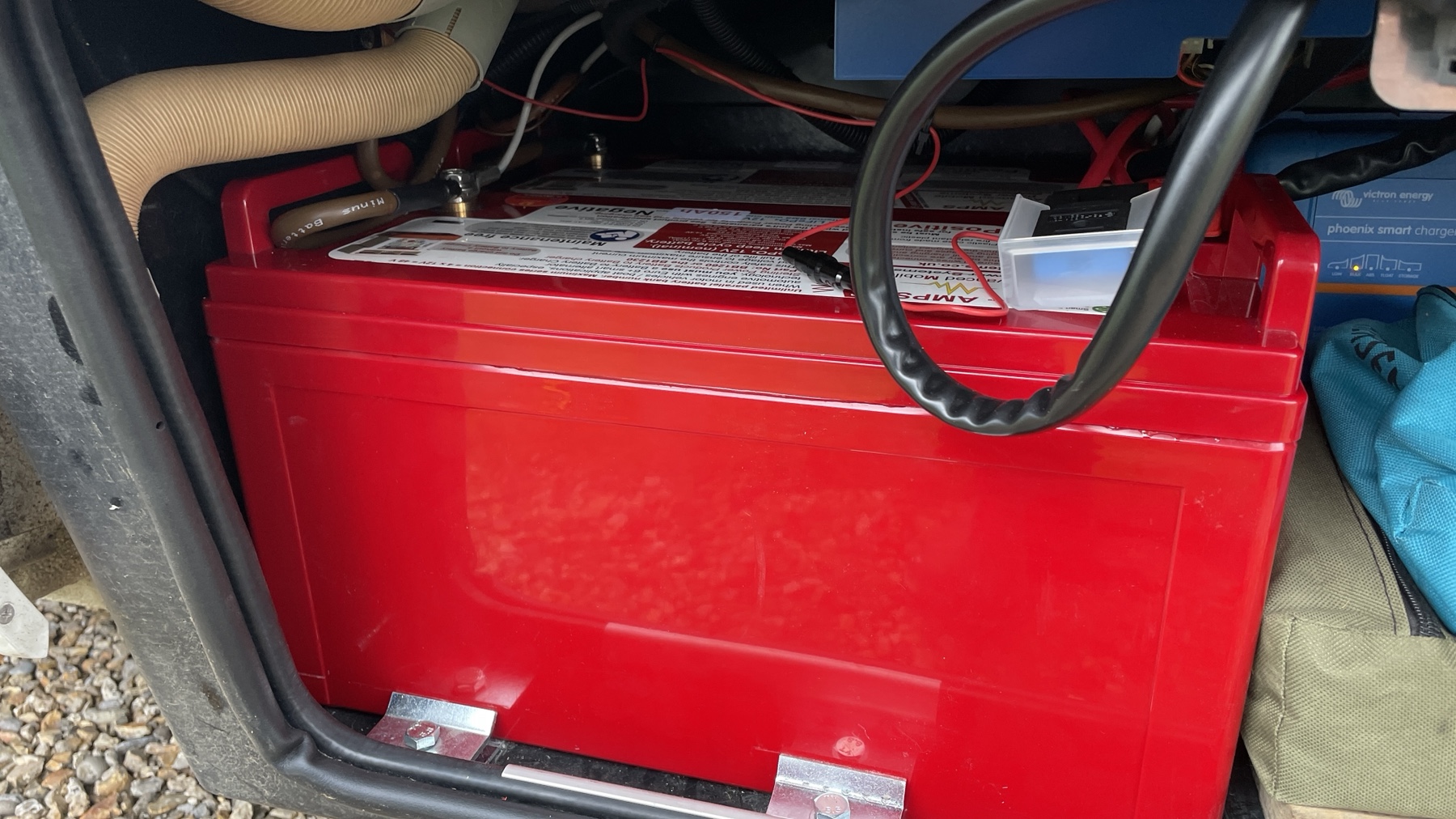 For the technically minded we now have 2 x 150Ah of lithium batteries (previously 3 x 95Ah AGMs), 240W of solar and a Battery Master allowing charging from the alternator once the engine battery is full.
With a Eurotunnel crossing booked for early the next morning we hightailed it back up the motorways and the round the M25 and Down the M20 for an over stop at a Canterbury Park and Ride, about 25 mins from the tunnel entrance and with motorhome emptying/filling services.
Campsites used:
Edisford Bridge Farm, Clitheroe: £23 p/n (special meet rate). Hard standing pitches with EHU. Mixed campsite with full facilities.
Cross Farm Campsite, Burton-on-Trent: £15 p/n on main campsite. Large sloping field with a couple of hard standing pitches. Toilet, shower and laundry building.
Oaklands Farm CL, near Peterborough: £17 p/n. Immaculate pitches on a tiered site.
The Bell, Marlingford: Free (£10 if not eating). Pub car park, no facilities
Miller & Carter, Rickmansworth: Free if eating in restaurant. Quiet car park and can back on to a stream.
Wyatts Covert, Denham: £33.65 p/n. Standard C&MC site with all facilities.
Cornish Farm, Taunton: Free as a customer of VanBitz. Small site with hard standing pitches with EHU. Toilet, shower and laundry block.
Canterbury, Old Dover Road P & R: £8 p/n. Large carpark with area sectioned off for motorhomes. Clean water and dumping facilities but no EHU. Overnight cost includes bus fare to Canterbury centre for up to 7 people.