This was originally scheduled for May but luckily, we were able to rearrange for this weekend and by this time more of the COVID-19 restrictions had been lifted.
Bob had arranged this weekend as a surprise so June had no idea where they were going other than in a westerly direction!  Turned out to be Combe Saint Nicholas near Chard in Somerset and the accommodation was "The Pod".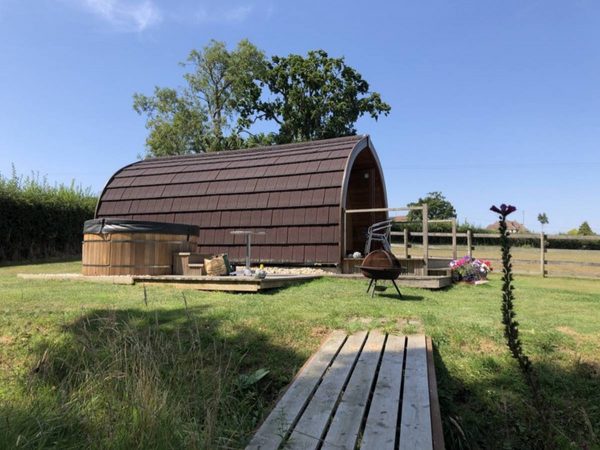 Another weekend with nothing much planned and as it was the weather was so good all we did do was enjoy the weather and the beautiful surroundings.  The only disturbance to the peace and quiet came when Bob decided to play with his drone and had to rescue it from the field behind us which was reached by walking through a stream and some trees.  He says it was the wind that took it away and nothing to do with his flying skills…..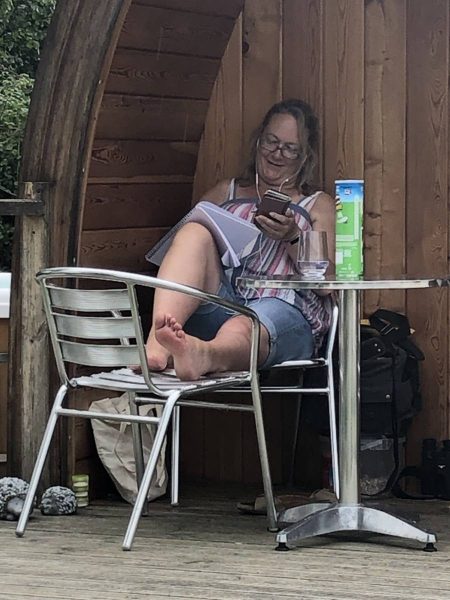 The Pod was completely self-contained with everything we needed for the weekend plus a jacuzzi on the deck (all included in the price).  All we had for company were the ducks, Flopsy and Gizmo the sheep and George, the automatic lawn mower that came out of its house a few times a day!
It was a perfect weekend finished off with sitting in the jacuzzi on Saturday night with a glass of good red wine doing a bit of stargazing.