How excited are we?  Lockdown restrictions are being eased so we're off for the first proper long weekend of the year having cancelled too many previously planned trips.  And our choice destination?  We're going a whole 23 miles from home to Hill Farm Campsite near Wendover.  This was a new place for us as we had received no replies from our usual local hideaways but given all the uncertainty and requirements to be COVID safe it wasn't surprising.  Turned out to be a good choice and probably now our preferred local campsite!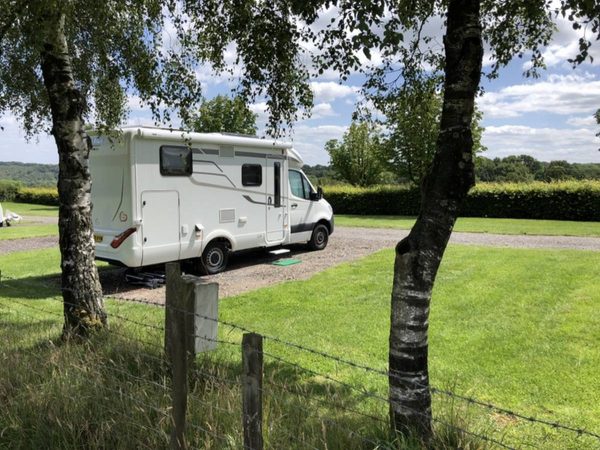 The plan for the weekend was some walking, some relaxing and spending some time trying to bed the new van in.  With no travel since a quick weekend visit to Preston in January to have air suspension fitted on the rear, we haven't had much of a chance to get things organised as it's going to take a while for everything to find its home.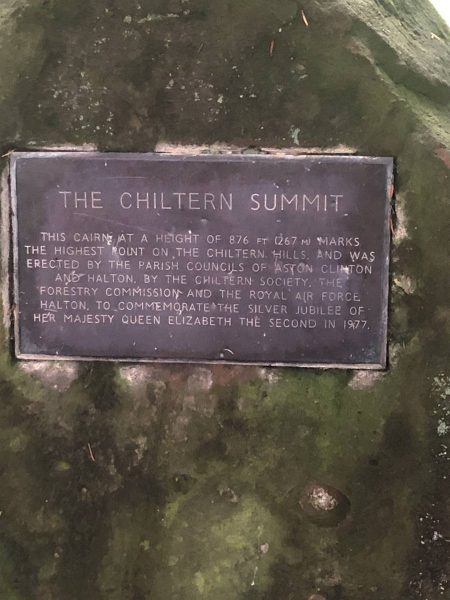 And that's exactly what we did do!  Wendover Woods is Forestry England land which has received significant investment in recent years and now boasts a huge café with a large outside area overlooking the countryside.  Of course this was the perfect excuse for a #clewleysstopforcoffee!  Apart from the café, there are plenty of well signed walking trails for all ages and abilities (the Woods contain the highest point in the Chilterns at 876ft so potential for lots having to walk uphill!), a bridle path around the edge and a couple of areas designated for off road biking.  The campsite is adjacent to the woods with easy access across a field.
As well as walking within the Woods, we also took a longer walk to Coombe Hill where there is a memorial to the Boer War.  This area was once part of the Chequers Estate (the UK PM's country retreat) and from the top there are stunning views across The Vale of Aylesbury and Buckinghamshire.  Coombe Hill is in the northern Chilterns and forms part of the Ridgeway National Trail which starts near by at Ivinghoe Beacon and runs south west for 87 miles to Overton Hill near Avebury in Wiltshire.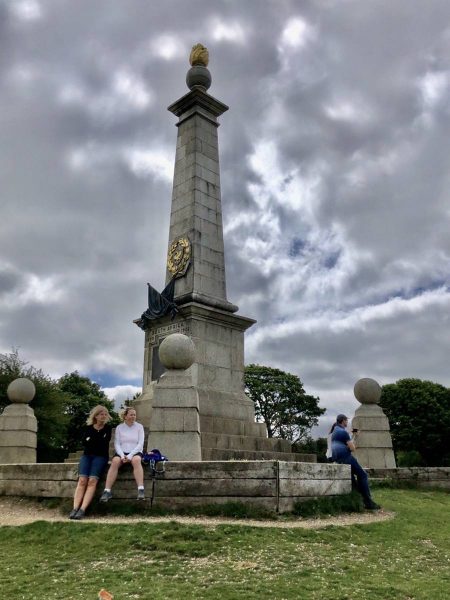 This walk involved dropping down from the highest point in the Woods, crossing through the gap in the Chilterns in which Wendover sits and then climbing up to the monument and of course reversing it to come back – a total of over 1200ft in ascent.  The coffee and cake on the way back at Rumsey's Chocolaterie was certainly deserved! Wendover is, indecently, Bob's maternal home and his mums family can be traced as living there since the 1700s.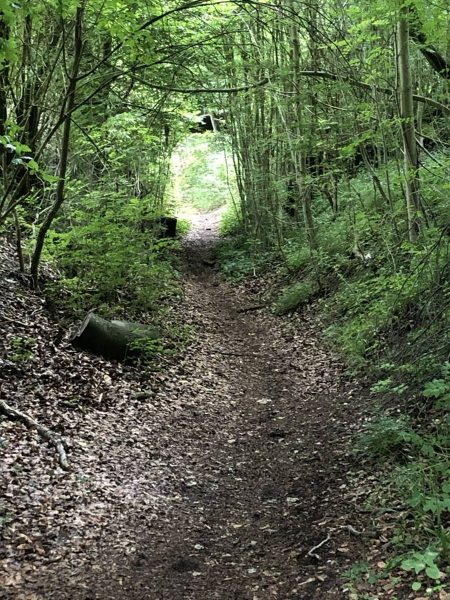 Back to the campsite.  It is a small, well maintained, family run Camping and Caravan Club CS for five motorhomes/caravans and then a separate field for tents.  There are three individual shower/toilet rooms, all immaculately clean, and washing up facilities. The lack of light pollution means that it is also well positioned for watching the night sky and we were lucky enough to catch Comet Neowise as it passed over.  We really enjoyed staying and will be going back (already booked for September).