Having loaded up with the hotel breakfast (all included in our deal) it was a short walk to probably the number one tourist spot in St Petersburg; The State Hermitage. We had prebooked tickets, which included all the exhibitions and permission to use a camera, to avoid any queues but this seems to be a very quiet time of year and could easily have walked straight in. The State Hermitage contains over three million pieces of art and artefacts from around the world including many rooms dedicated to European artists – Leonardo da Vinci, Michaelangelo, Picasso, Monet, Matisse, Gaugin, Van Gogh, Gainsborough, Rodin to name but a few. Within the Hermitage is the Winter Palace, the pre-revolutionary residence of the tsars where subtle decor is definitely not the order of the day.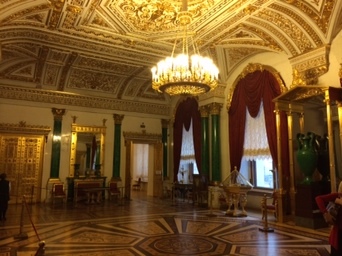 Having had our share of culture for the day it was off to another famous landmark, The Church On Spilled Blood.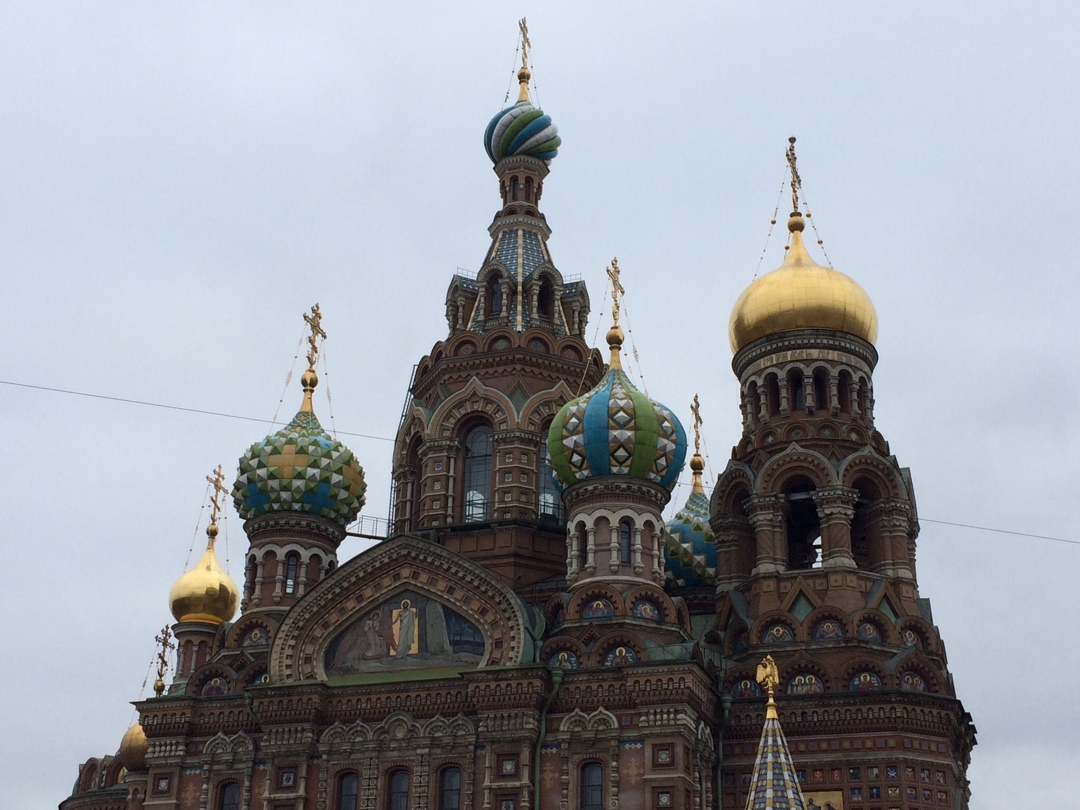 Now we know that it's Valentines Day and a day for the romantics (not that we're not!) but in the short time we spent there we saw at least half a dozen bridal parties piling out of various stretch vehicles to join the queue to have their photos taken in front of the church.
Having not had a proper coffee stop today, the need for a cup and some lunch was high on our minds so it was onto Nevskiy Prospekt, the main street in the City. One note, we changed some money in a bank here earlier in the day and they would not accept anything less than pristine notes. We had seemingly clean Euros but the cashier would not accept one note with a small tear and another with a set of initials on them. Mission accomplished it was back to the hotel for a brief nap, well we are on holiday and had walked in the region of 10 miles, before heading out to dinner.
So we're in Russia on Valentines Day, so where do we go to dinner? An Italian of course! Found Trattoria Stefano through Tripadvisor and would highly recommend a visit. Great food, very reasonably priced (around £55 for two courses each and a bottle of Prosecco) and English speaking staff.