A late start for us after filling up on breakfast again, today we headed to the Peter and Paul Fortress originally built by Peter the Great in 1703. The skyline of St Petersburg is dominated by golden spires and domes with the spire of the Peter and Paul Cathedral being the highest in the City.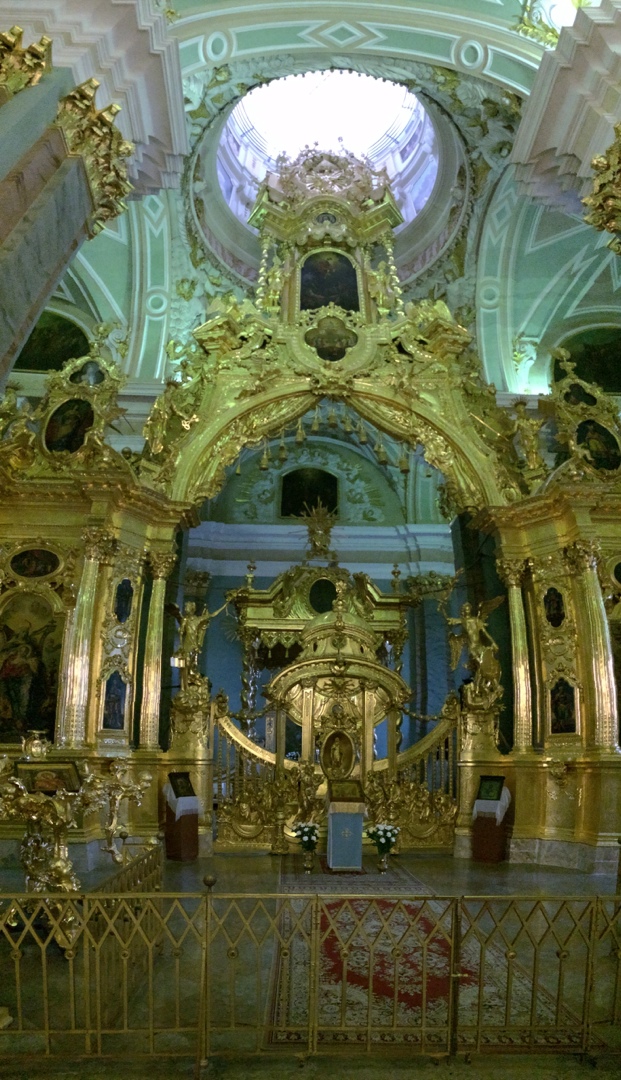 Within the Catheral is the Grand Ducal Burial Chapel which contains numerous tombs of the Imperial Romanov Family.
We also bagged our first Russian Geocache in the Fortress grounds but decided to ignore the guidebook's suggestion of sunbathing on the beach…
.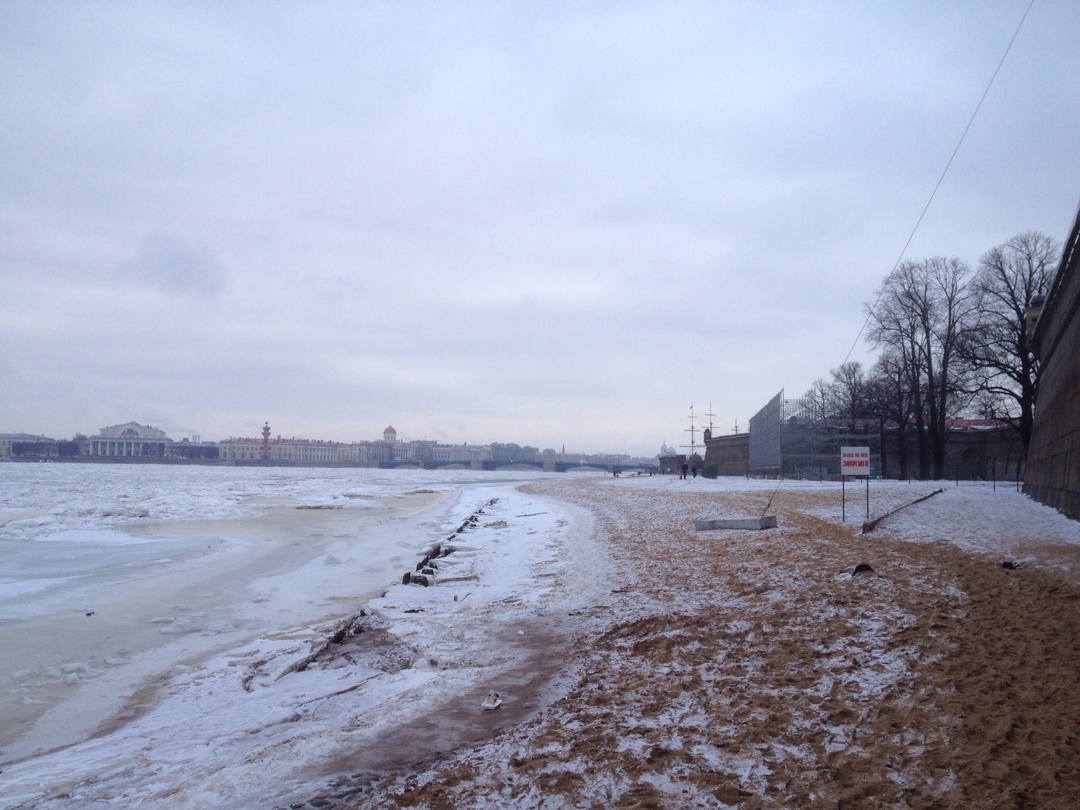 The city of St Petersburg is built over a series of islands connected by bridges (guide book warns against getting stranded when the bridges are raised but that's not a problem when the sea/rivers are frozen!) so the next stop was Vasilevskiy Island with our destination being The Kuntskammer Museum. Again another link with Peter the Great as the museum holds a bizarre collection of items from teeth he pulled when practising his hobby of dentistry, to his 2.27m tall personal servant's skeleton to a bizarre collection of deformed foetuses.
Continuing along the embankment we passed a pair of Sphinxes bought here from Egypt before crossing the Neva back to our island. On the bridge there is a cache but we're buggered if we can find it – it's difficult to go hunting for it without drawing too much attention to ourselves!
Back to the hotel via another coffee shop – has to be done! Good coffee and free wifi everywhere.
After another 10 miles today on foot, we're too tired to go out so it's dinner in the hotel bar. Not a bad choice as whilst we are eating with the Sochi Olympics on the TV in the background the barman wanders over and tells us as Russia had just won a gold medal we were entitled to a free drink – a glass of wine or a shot of vodka. Rude not to celebrate with them!