First can we say Ronda is a stunning little town. Now we have to justify that sentence… To be honest that is easy…
A 20 minute or so walk from the campsite saw us in the old town. One of the main locations folk all head to is the stunning Puente Nuevo. It is an 18C bridge that crosses a deep gorge and is seen often in leaflets about the town.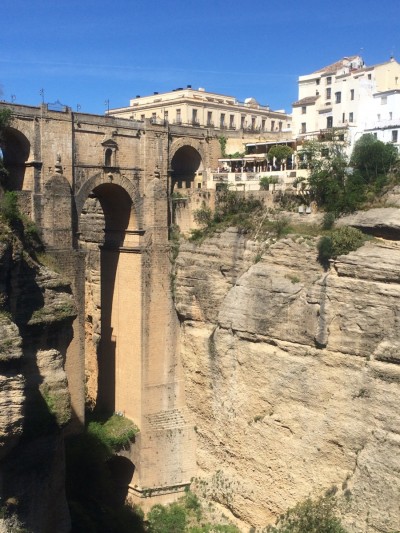 After a few phots taken we grabbed a coffee at the Restaurante Don Miguel that overlooks the bridge. Two coffees for under a fiver with a view like this!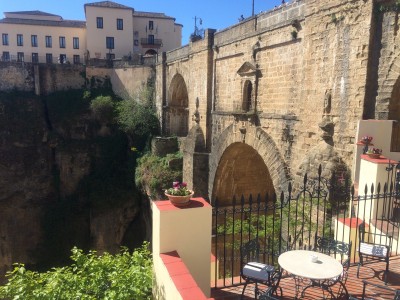 From there we headed towards one of the other bridges that cross the gorge but at a much lower height. On the way to Puente Viejo there are several viewing places and I think we tried them all.
The lower of the three bridges is called the Roman Bridge but this is more anecdotal than factual. It certainly a Moorish input.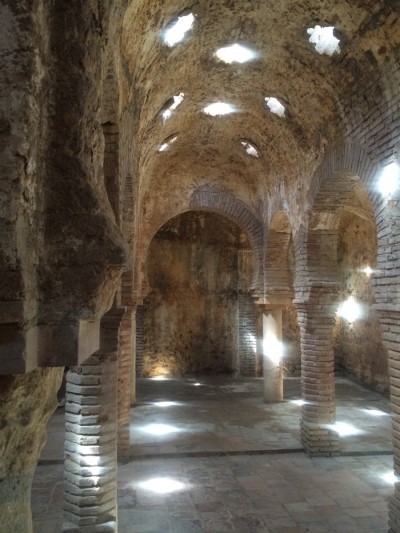 Next was the Baños Arabes. This reminded us of very similar baths we had seen in the Moorish quarter Granada.
We diverted from the town tour for a few minutes as we grabbed a Geocache but that took us to the old town walls that give a good view out to the south.
Lunch time saw us taking Tapas on the edge of Plaza Duquesa de Parcent….along with a beer and sangria. All for £22.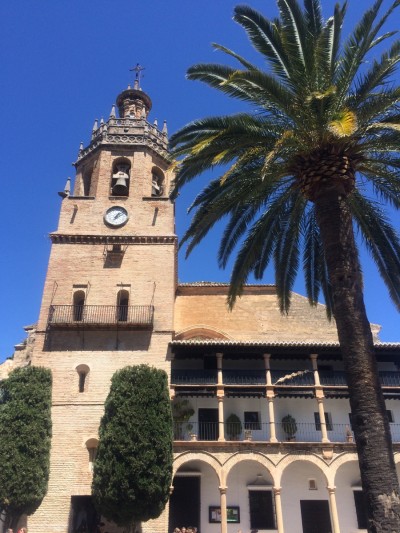 After a visit to Iglesia de Santa Maria la Mayor we wandered the lanes and back streets before going to the Secret Mine at Palacio Del Rey Moro. This is an old structure dating back to 14th century and involved taking 365 steps down to the river below the town. We were right at the river level and it was beautiful and tranquil. One of our guide books said the long climb back up will probably make you wonder if it was worth the stiff entry fee. At 4 Euros each we felt it worth every penny and even managed to grab a drink in the cafe at the top after the walk out.