Having seen a signed 3.9km walk in the town yesterday we decided to have a wander into the forest before we left for Ronda.
All I can say is that the Spanish Cartographers must have been to the same school as the French ones based in Saumur. It ended up more like 5.1km And I didn't have the benefit of a Pilot to blame for getting lost.
Still it was a really nice wander among 'the best cork oak groves in El Genal'.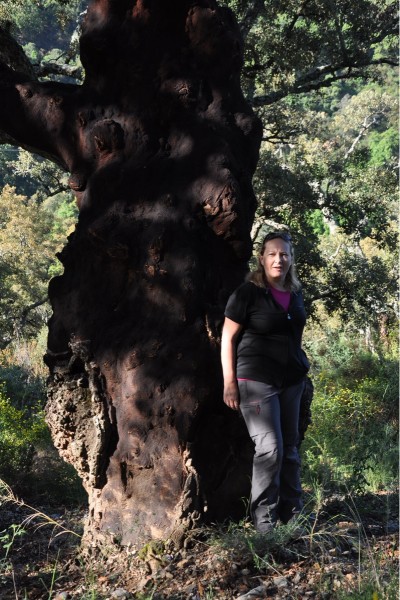 From there we headed to a campsite on the western edge of Ronda. At 24.50 Euro a night not as cheap as the past couple of nights but on the edge of the town and with the Euro rate as it is we are not complaining. Also we had quite a bit of entertainment watching several folks wandering from pitch to pitch before making that life changing choice.