Despite bringing the return train forward a few days, we still had plenty of time to get back to Calais with days built in to allow for any delays (some of the mountain passes were already closed due to snowfall). Our route was through the same countries as the way down, so back through Croatia, Slovenia, Italy and France, COVID restrictions allowing, and with the hope of catching at least one Christmas market.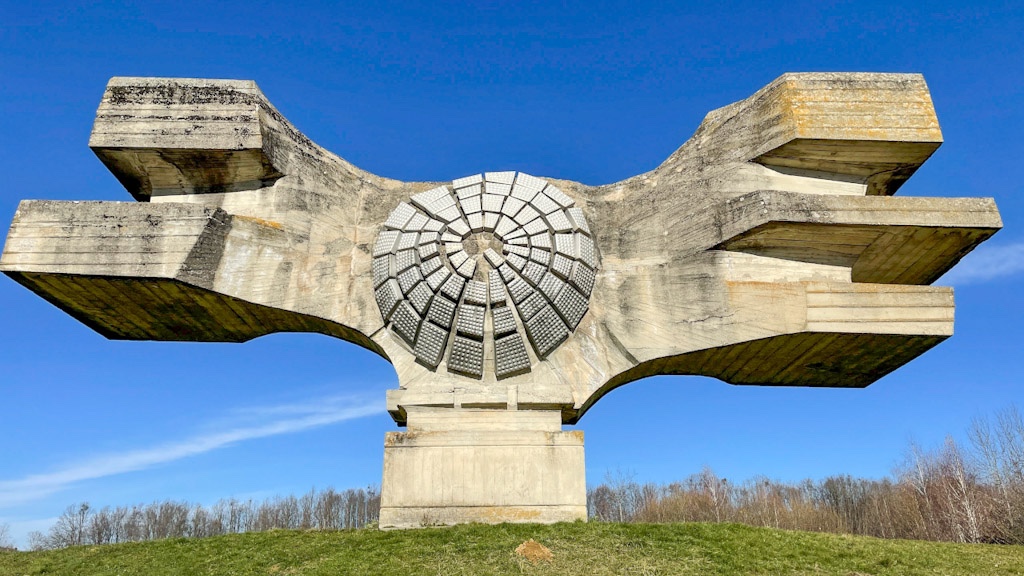 We had our first onboard inspection as we crossed the border from Bosnia to Croatia but they were only interested in alcohol and tobacco, and we didn't much of the former and certainly none of the latter.
Much of the tourist focus for Croatia is along the coast – 4 of the 5 sections of our guide book are about the coastal regions, but the inland northern area is worth visiting if you like more remote countryside.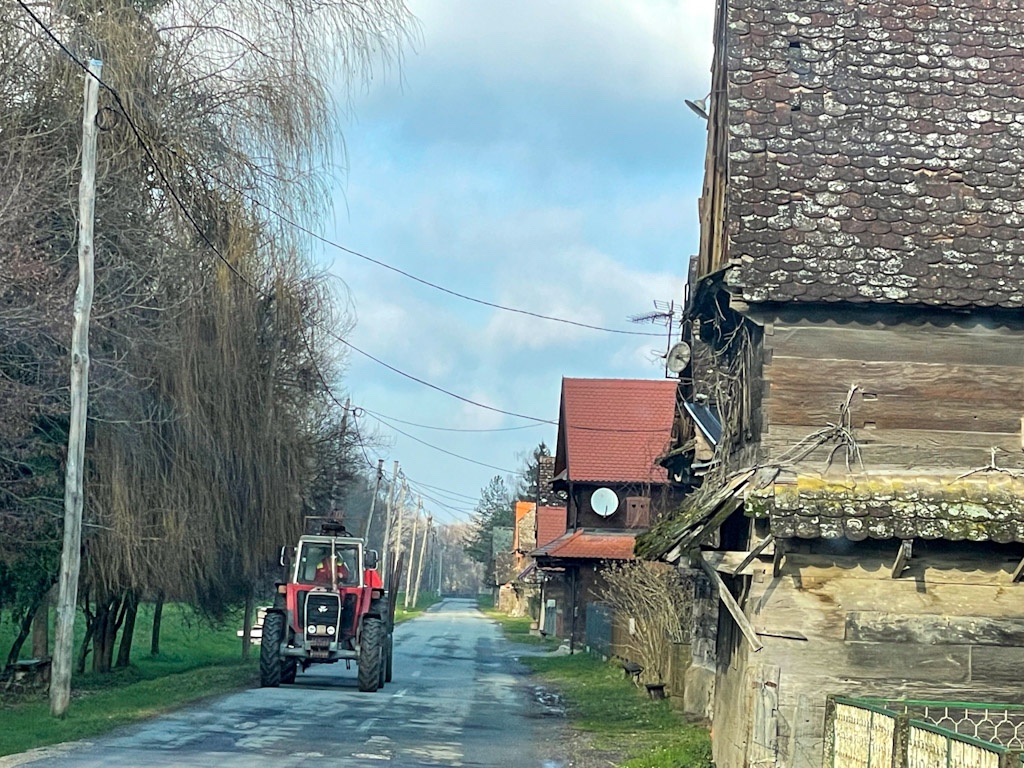 Our journey through Croatia (and Slovenia) was mostly along the banks of the Sava River through the flat wetlands of the Lonjsko polje, an area of wooden houses, open fields and storks.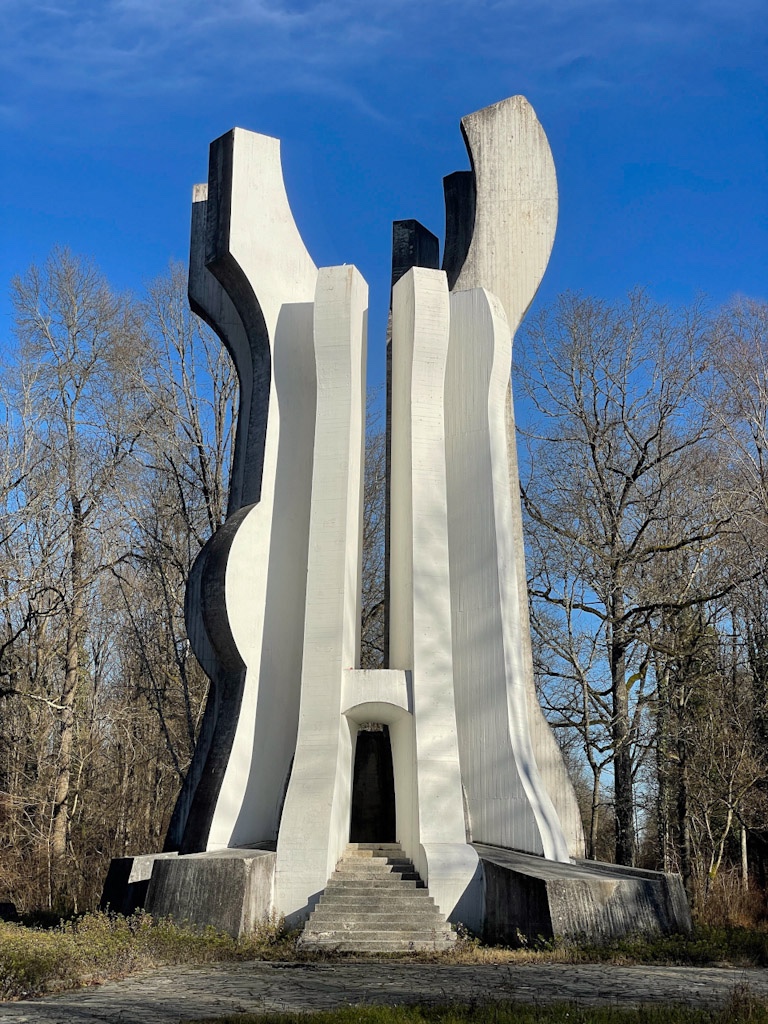 We also visited several spomeniks (monuments) which had been built during the by the former Republic of Yugoslavia. These were mostly dedicated to local soldiers who resisted the invading forces of World War 2 but also included the Jasenovac Memorial and Museum, built of the site of a former concentration camp.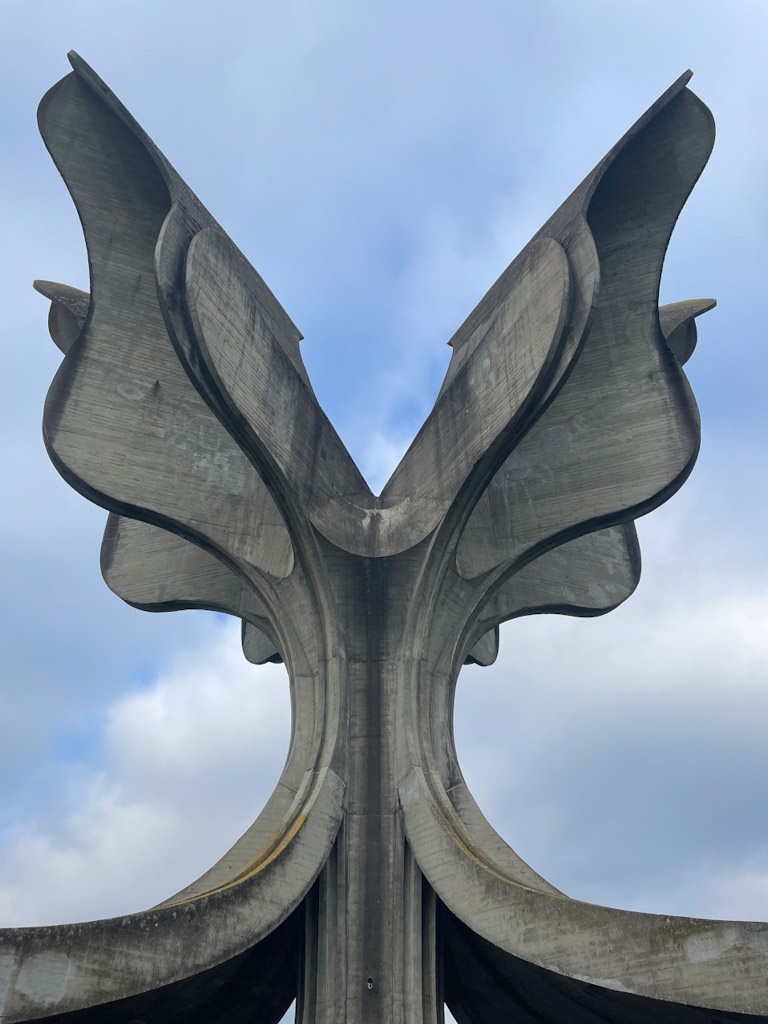 The camp housed mostly Serbs, Roma and Jews plus Croats who were opposed to the Ustasha (the government of the Independent State of Croatia established by Nazi Germany). The camp grew to be the third largest in Europe and the inmates were put to hard labour in the brickworks.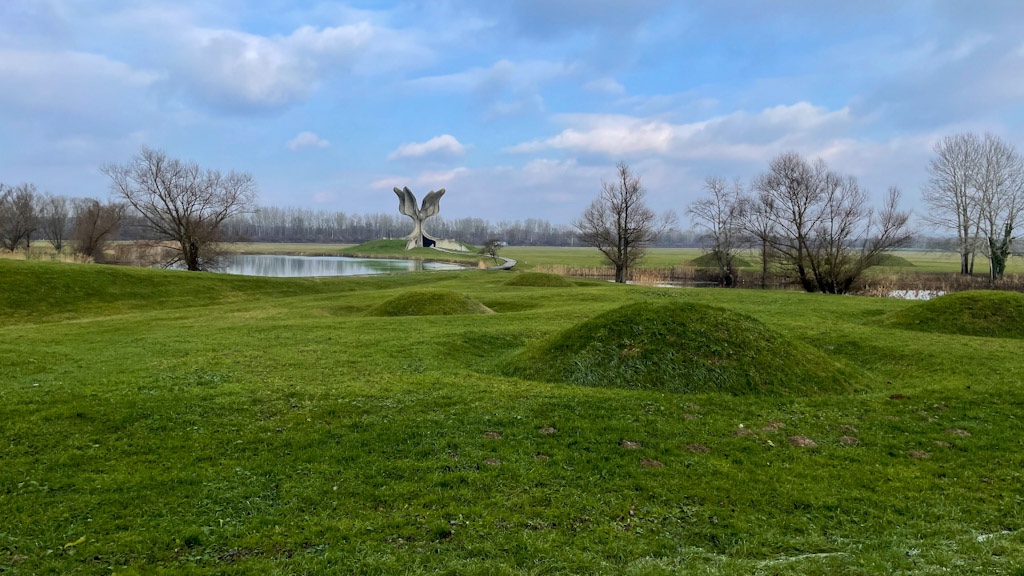 Around the monument, the ground has been landscaped to leave small mounds where different parts of the camp were and in the museum, from the ceiling hang multiple glass panels bearing the names of the captives known to have died there.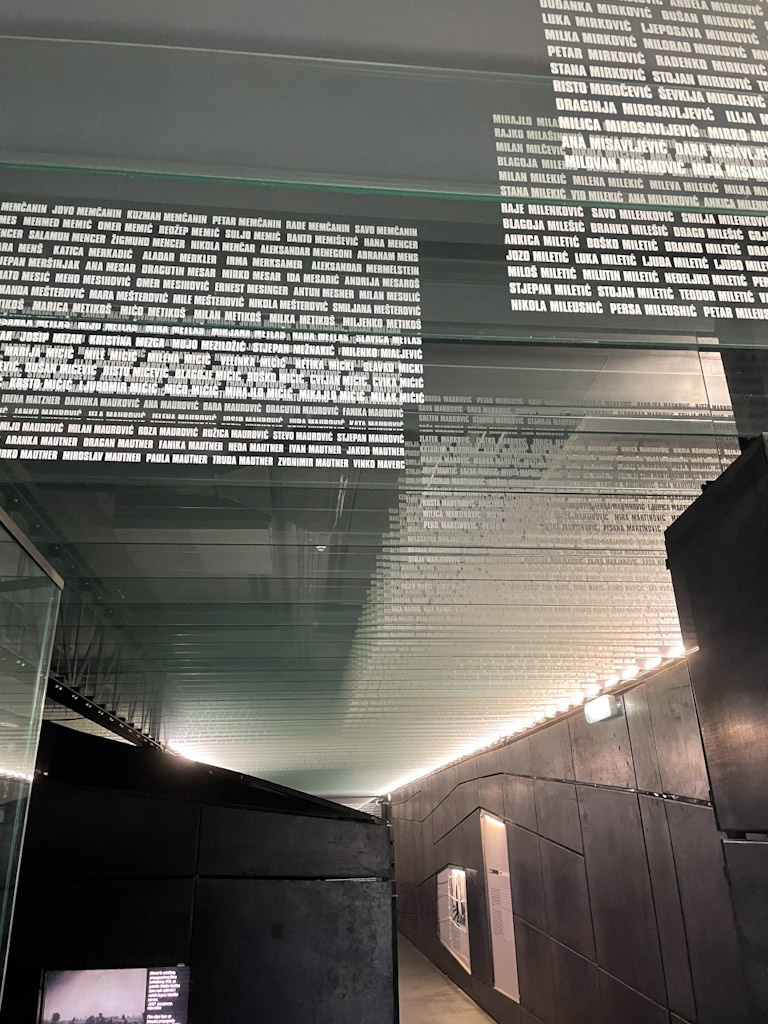 We were the only visitors that morning and they opened the museum just for us. It's only small and free to enter but so moving. There are rumours again of more unrest in the region within the various ethnic groups – do we never learn…..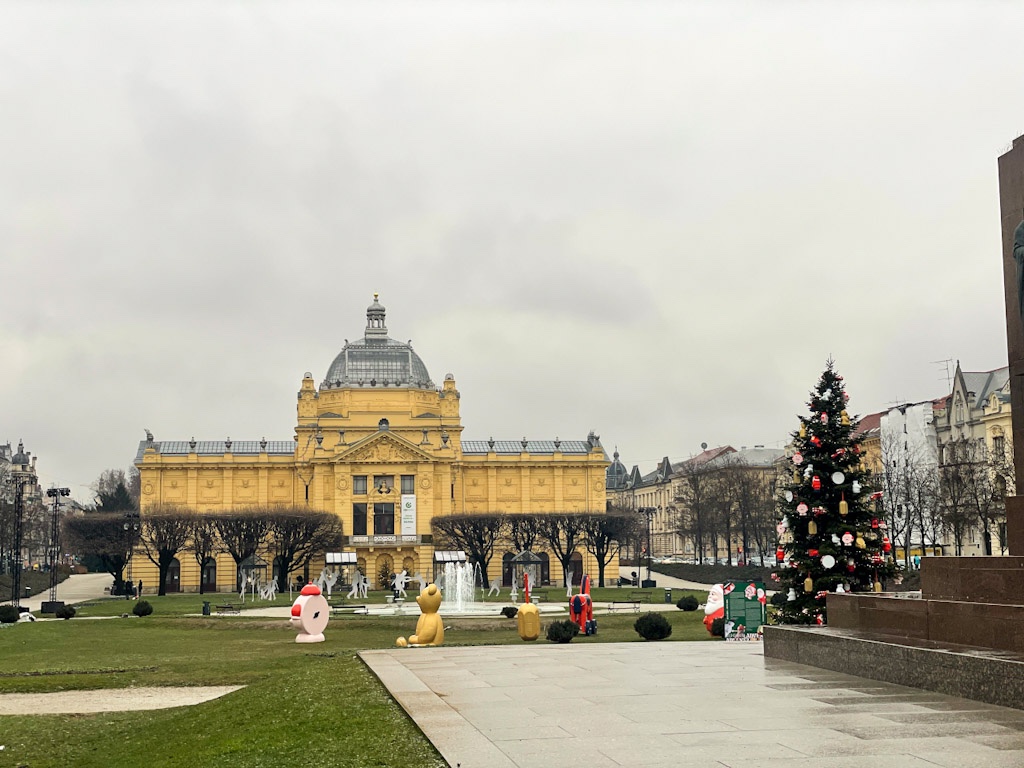 By contrast we also visited Zagreb to go the Christmas markets but have to say we were very disappointed. We appreciate that times are still uncertain especially with the latest COVID variant, but there were no more than a couple of dozen non-food stalls spread across multiple sites in the city. On the upside we did have our first mulled wine of the season. Great campsite though at Camp Zagreb which is located out of the city but by a lake. Lots of facilities and activities during the armed months and a great little pizza restaurant on-site. We walked to the next town to take the train into Zagreb but in the summer, the site runs a shuttle bus.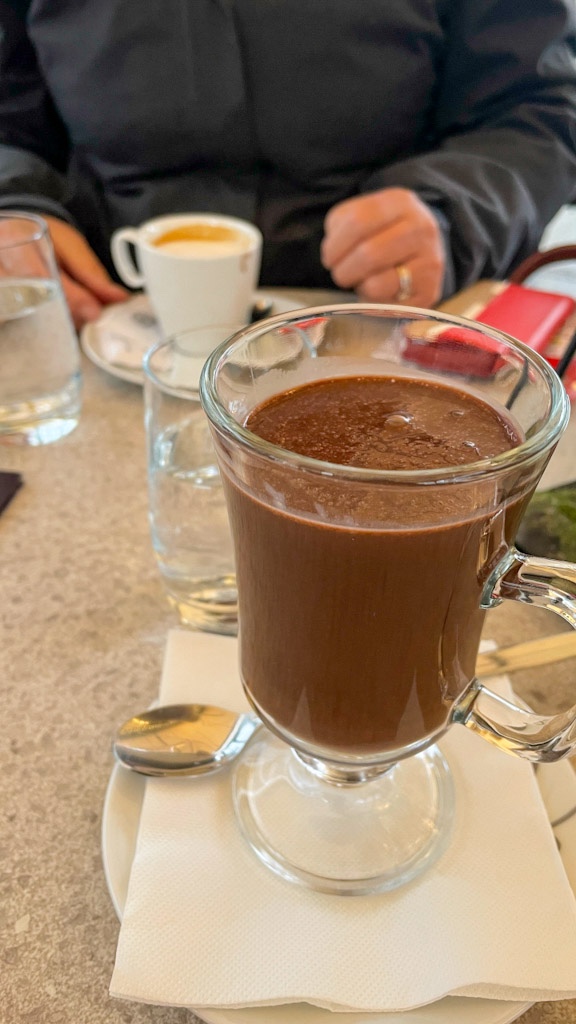 The crossing from Croatia to Slovenia took two attempts having initially tried a what we now know to have been a checkpoint for EU nationals only! Non-EU nationals have to cross via the larger border points which fortunately in this instance was just a few kilometres away. We had opted for the smaller crossing because it wasn't on a motorway – we needed a vignette to use motorways but didn't have one plus and to be honest, we prefer non-motorway driving.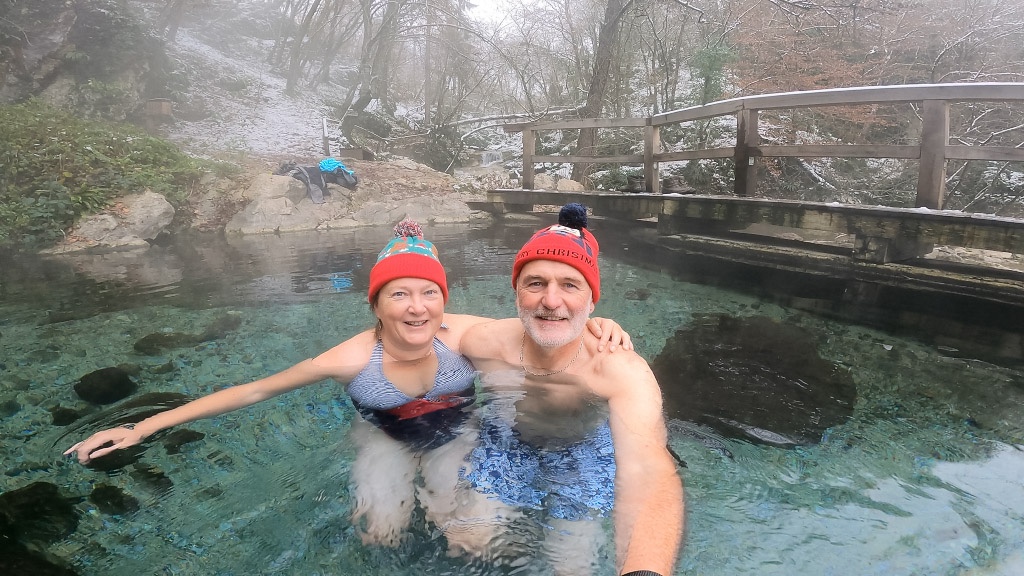 On our way to our next camping place we stopped by some hot springs at Smarjeske Toplice which were not so hot, but there is something to be said about taking a dip in warm water with snow on the forest floor all around. We don't know if it's because only slightly insane people would visit during winter but it was quite a descent down the hill from the only car park we could find to the springs. There was also no-one around to collect money for parking.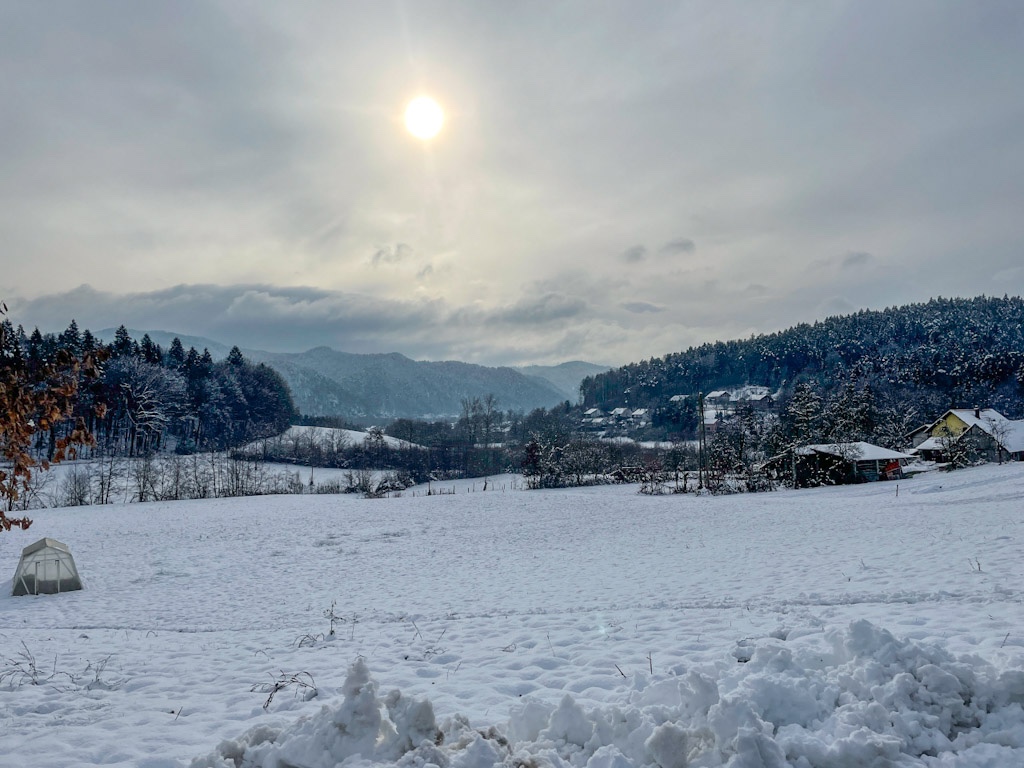 We found a great motorhome park up in Dol pri Ljubljani with stunning views over the snow covered countryside. The park up has immaculate facilities including a washing machine and offers undercover, hard standing and grass pitches. We has originally planned to stay for one night but extended it to two. On our second day we walked through the village and up the snow covered hill for a hot chocolate at the restaurant at the top.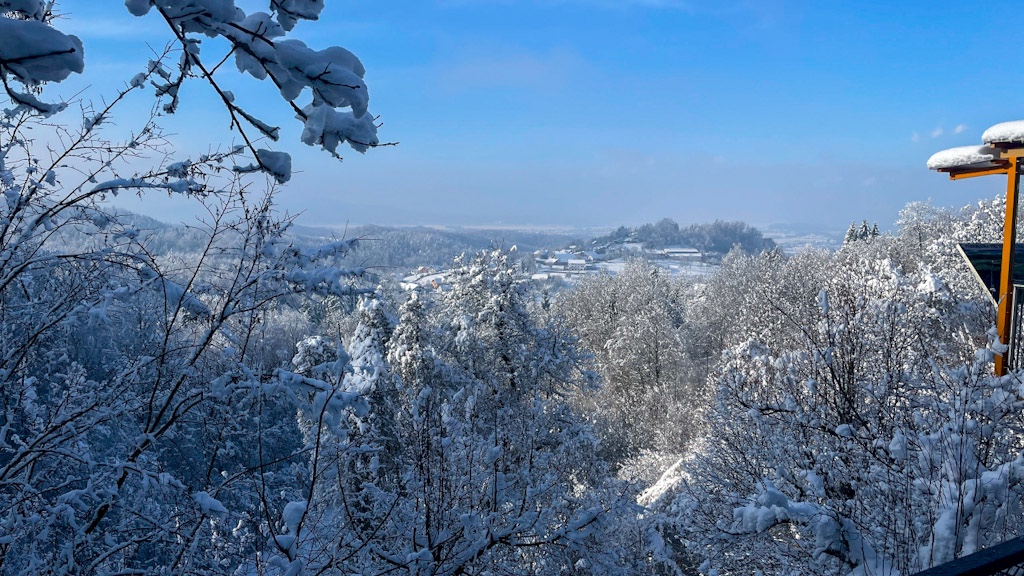 The next couple of days became driving ones. We left Slovenia on a Sunday and decided this would be a good day to drive as far as possible across Italy, beyond Milan if we could. The plan worked and after spending a night in a sosta in Magenta, we hit no traffic on the Monday morning thereby having an easy run into France. We did take the motorway through Italy just to make ground but it did come at a cost of €66.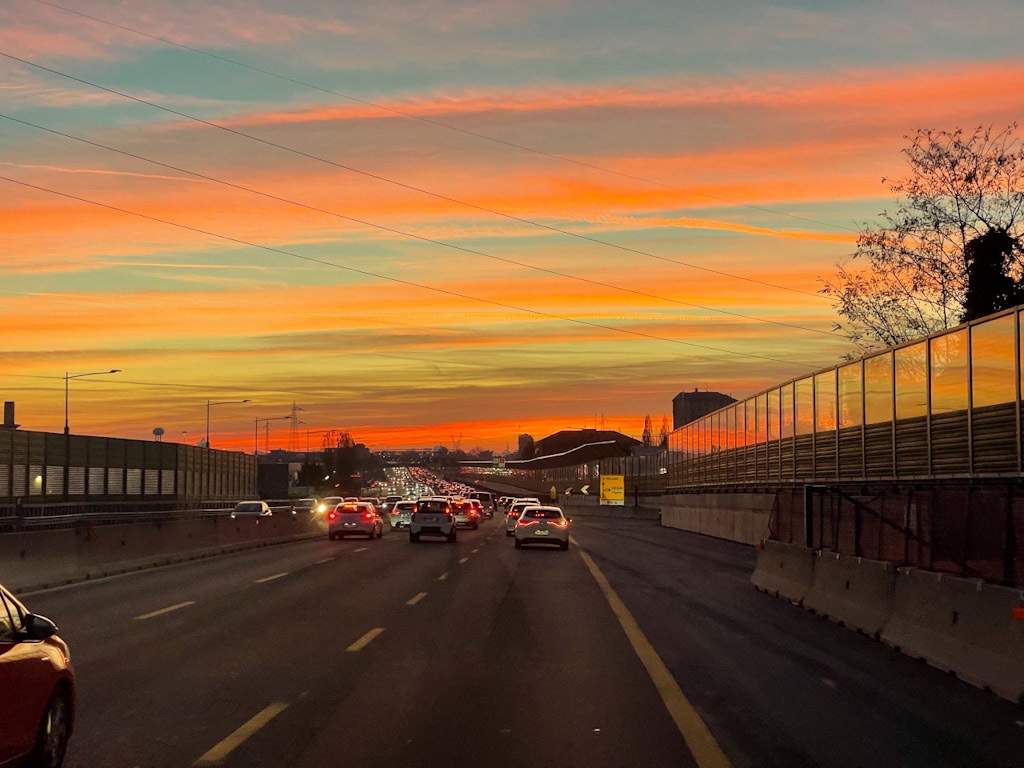 After a stunning drive through the Alps, we hit the motorway again with an eye-watering total of €115.50 to get to Lake Annecy for an overnight stop in, thankfully, a free aire. By coincidence the aire was just in front of a hotel we had used a few years ago. Having got this far in two days, we stayed to the back roads and used a couple more Aires before reaching Calais the day before our train departure. Tried to visit the Christmas market here too but nothing seemed to be open….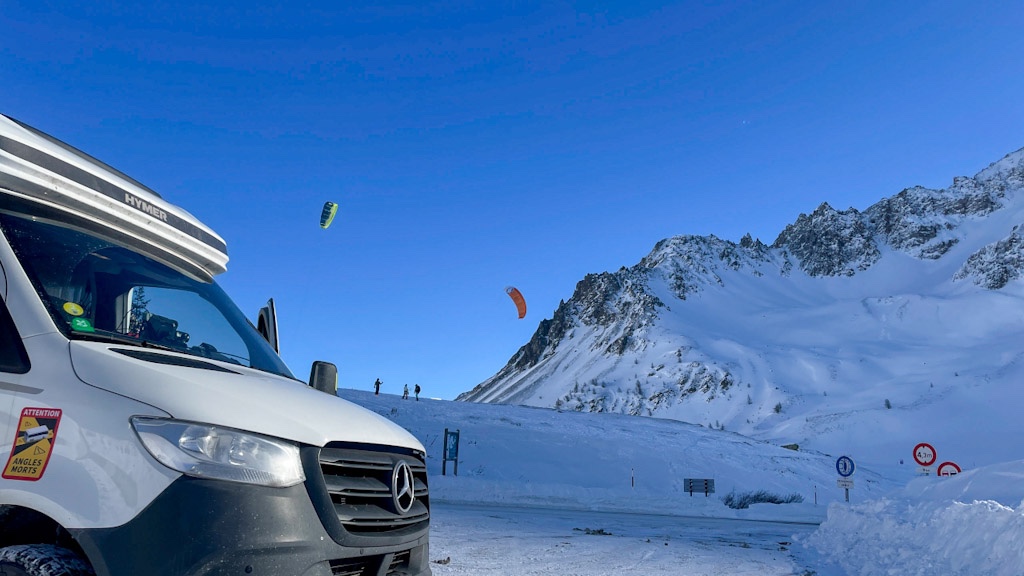 On our way to Calais we also had to arrange for COVID tests no more than two days before our crossing to be allowed back to the UK (assuming they were negative of course!). We have found France to be so much better organised than the UK for testing and the cost is fixed so we were easily able to locate a pharmacy on our route who for €50 did two lateral flow tests and provided certificates within 30 minutes.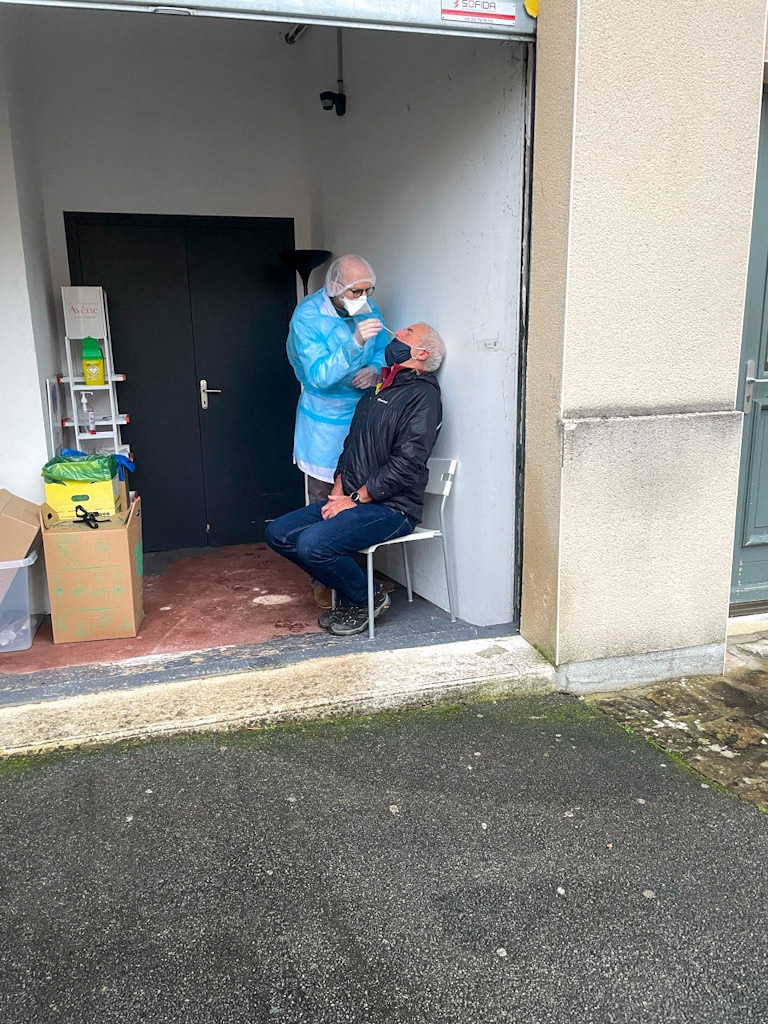 With our documentation all uploaded to the Eurotunnel site we were granted permission to travel so on Friday 17th we came back to the UK for three weeks of living in a house over the holidays and whilst work was carried out on the van to sort out the electrical problems caused by the lightening strike.
In hindsight the decision to come back a few days early was a good one as France closed its borders to UK travellers the day we came home (longest queues we'd ever seen at Eurotunnel to get out of the UK before the midnight deadline!). Whilst we were allowed to be travelling home, by leaving sooner we took away any potential grief caused by a UK plated vehicle travelling through France. We'd already been stopped once in France by customs for a drug search and although they were perfectly friendly and polite, we didn't want a repeat of that.
Out on the road again in January for a few months in the UK. We have plans for, fingers crossed, Scandinavia in May for three months, and then back to Plan A for Canada and the US in September…..
Campsites used
Campground Zelen-GAJ, Lonja: KN100 (£11.10) for one night after some haggling! Due to being out of season no facilities available other than bins. Mostly grass pitches.
Camp Zagreb: KN211 p/n (ACSI rate). Hard standing pitches with EHU and multiple water points. Restaurant and spa on site.
Camperstop and Storage Facility, Dol pri Ljubljani: €15 per night. Various parking areas including undercover. EHU and access to a new kitchen area including a washing machine.
Area Sosta, Magenta, Italy: free car park next to a large caravan/motorhome/camping shop. Little road noise but free water fill up, black and grey water disposal.
Parking Camping Car, Annecy: free car park. Water point but not working/turned off for winter.
Aire at Bruyeres et Montberault, near Laon: free car park, no facilities.
Aire at Montreuil: free parking. €2 to fill water and empty WC.
Calais Aire: €10 per night to park in secure hard standing area. Free facilities outside gates – water filling, grey and WC disposal.