Having decided to bring our return crossing home by a few days due to the ever-changing COVID situation (a new strain is prompting some countries to lock down again) this week marked the start of our journey northwards and ultimately, home to the UK. This meant we had to cut short out time here but we plan on returning.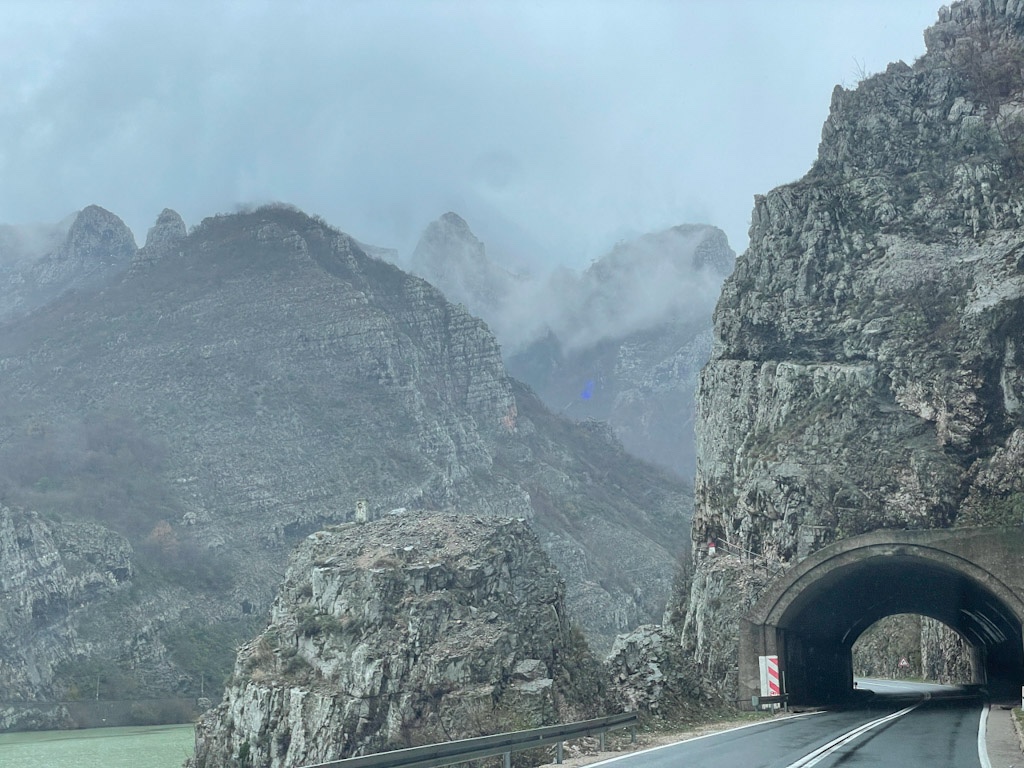 We left Mostar and headed out to the countryside, continuing to follow the Neretva River. We took a slight detour at Konjic to visit Tito's Bunker, an underground bunker built to house the president and senior officials in the event of a nuclear war.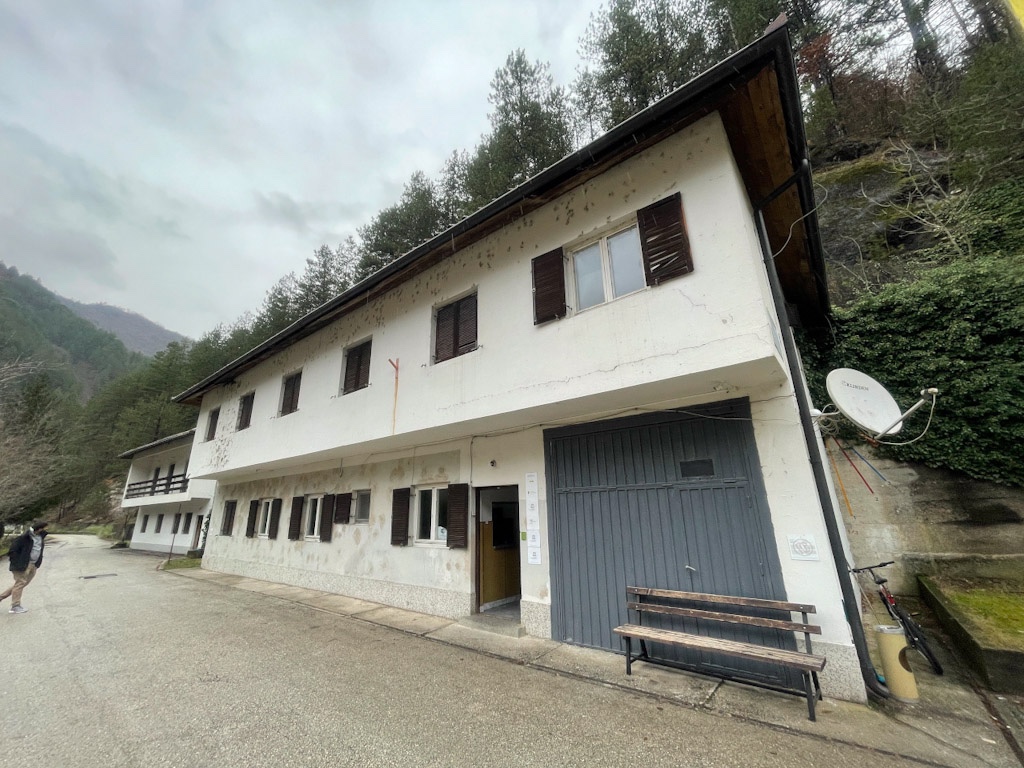 Facility D-0 was built in complete secrecy over a period of 26 years between 1953 and 1979 at a cost of 4.6 billion US Dollars ($10 billion equivalent today). It was to be the place to which Tito, President of the former Yugoslavia, his government and senior military officials would retreat in the event of a nuclear war. The site which is built into the mountainside behind three cottages, was fully self contained, had fresh water and air circulation systems and was filled with six months worth of food for the few hundred chosen individuals. The furnishings were the height of 70s luxury and the systems were state of the art for their time.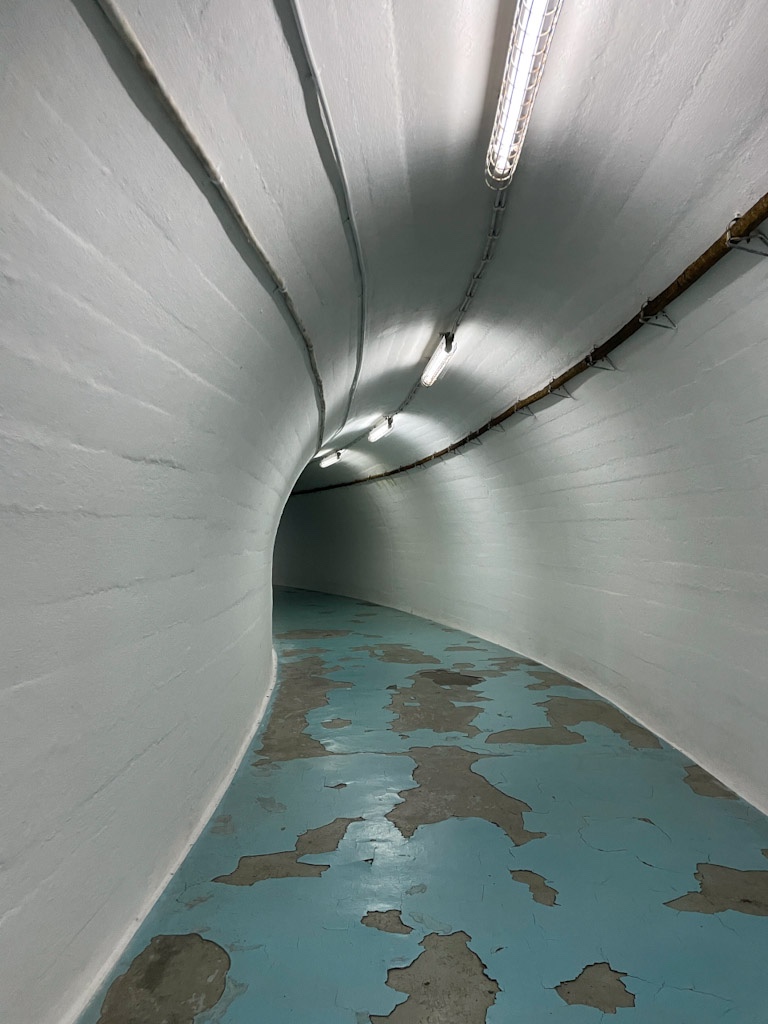 When Yugoslavia fell, a couple of soldiers disobeyed the order to destroy the place and it is a now a perfectly preserved memorial to what might have been and many of the rooms are now being used as a art gallery. We were both fascinated with the place and would recommend a visit. The cost to visit was KM20 each (approx £8.50) and you have to take the guided tour but its worth it. Tours leave at set times so check the website (titosbunker.com) if visiting.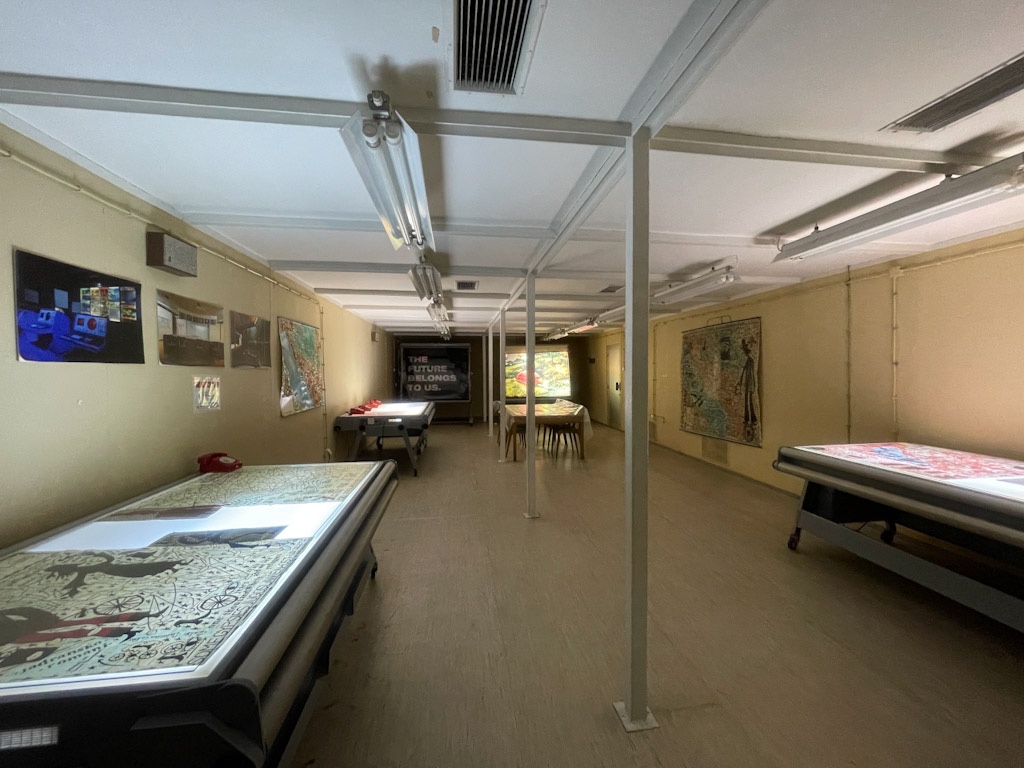 As we left Konjic and headed towards our next stop we noticed that the cars coming towards us were starting to show signs of snow fall. "I hope we're not heading into a snow storm" said June and as we got higher, that's exactly what happened and we arrived at Rama Lake. It certainly made for a fun drive!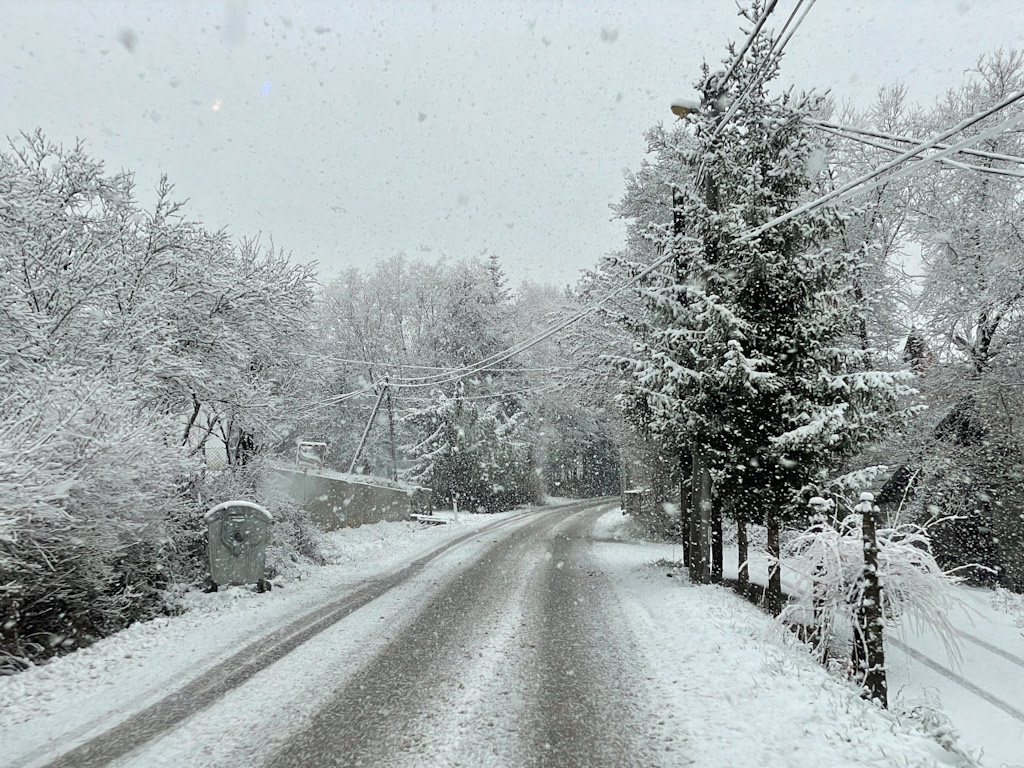 We stayed at House Franjusic, a property consisting of a few holiday lets that also allows camping in its garden/car park. We arrived as the snow was falling quite heavily so just plugged in, sussed out the WiFi and shut the door for the night.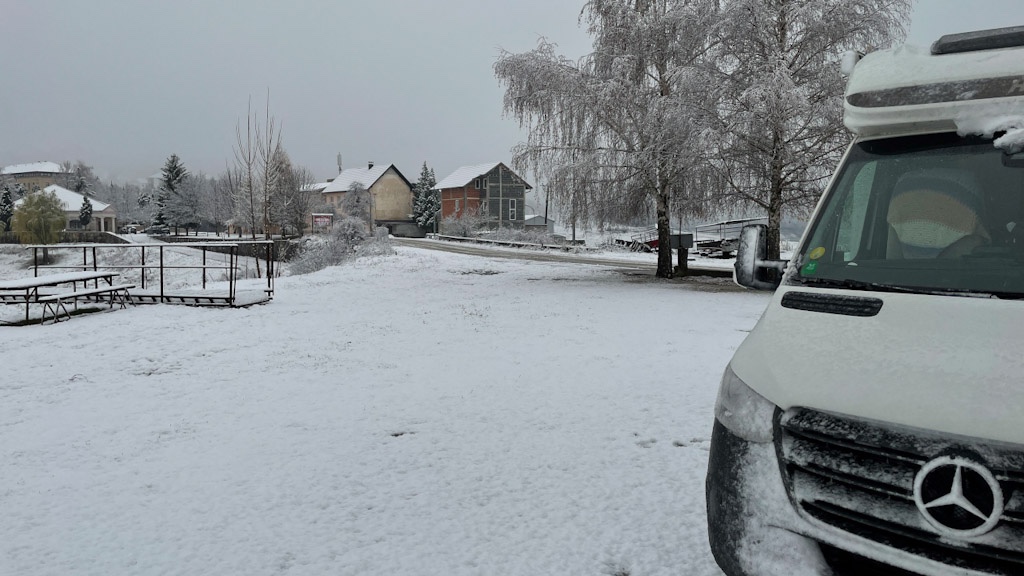 We awoke the next morning to glorious blue skies and a beautiful snowy landscape. A knock on the door and we were invited into the house for a coffee which turned into a full blown breakfast. We were also told by the delightful Anje to comeback at 12 noon for lunch! Unfortunately power cuts delayed that, for which Anje was most apologetic but it was hardly her fault, but the handmade burek was well worth the wait. Conversation was interesting as she spoke only Croatian and Russian but we managed to chat a little (O Level German has proved handy on this trip but not in this case!). The house is one of a few strung out properties on a peninsular jutting out into the lake and had some great walking although we couldn't do too much on this visit. Because of the snow we only made it the short distance to the local monastery but there are walks through the nearby forests.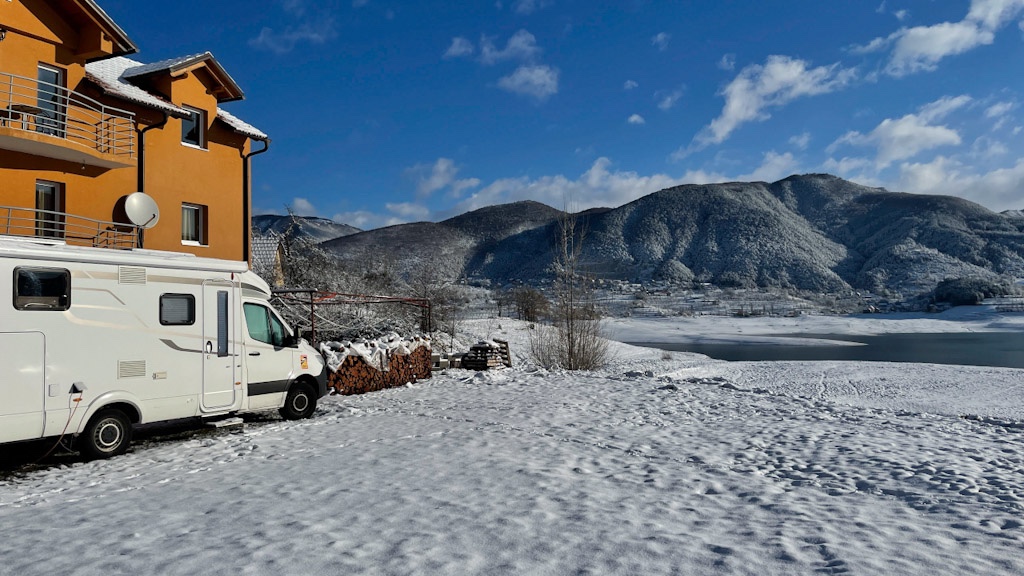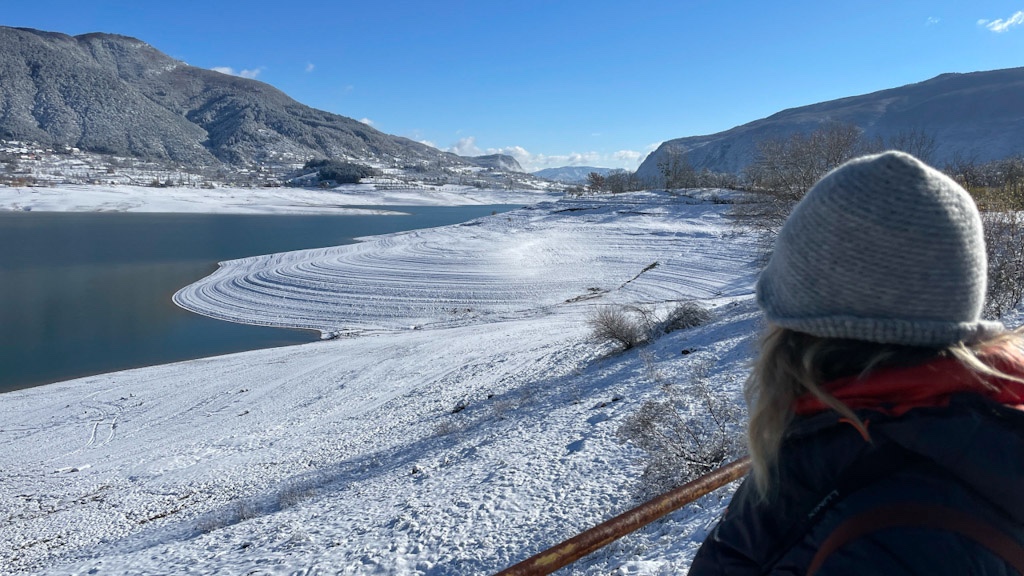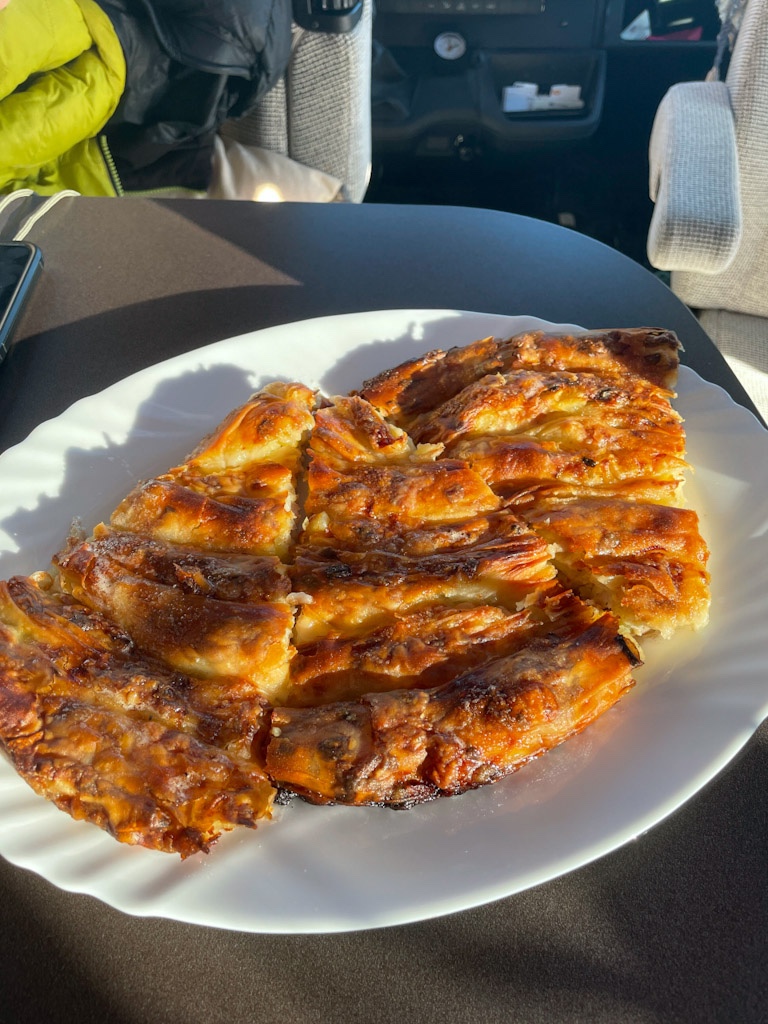 It was then back to the city for a visit to Sarajevo, another place that immediately bought the war to mind. The roads had been cleared of snow and there was little on the ground by the time we reached Sarajevo. Our campsite was Oaza Camp, which was a little out of the centre and close to the airport (thankfully relatively quiet but we think it would be very noisy in the summer or even more normal times. The campsite was a typical resort type with mixed camping and holiday flats/chalets. The shower/toilet blocks were shut but water was available and we were offered the use of a room to shower if we wanted. Not our favourite campsite but it served a purpose.#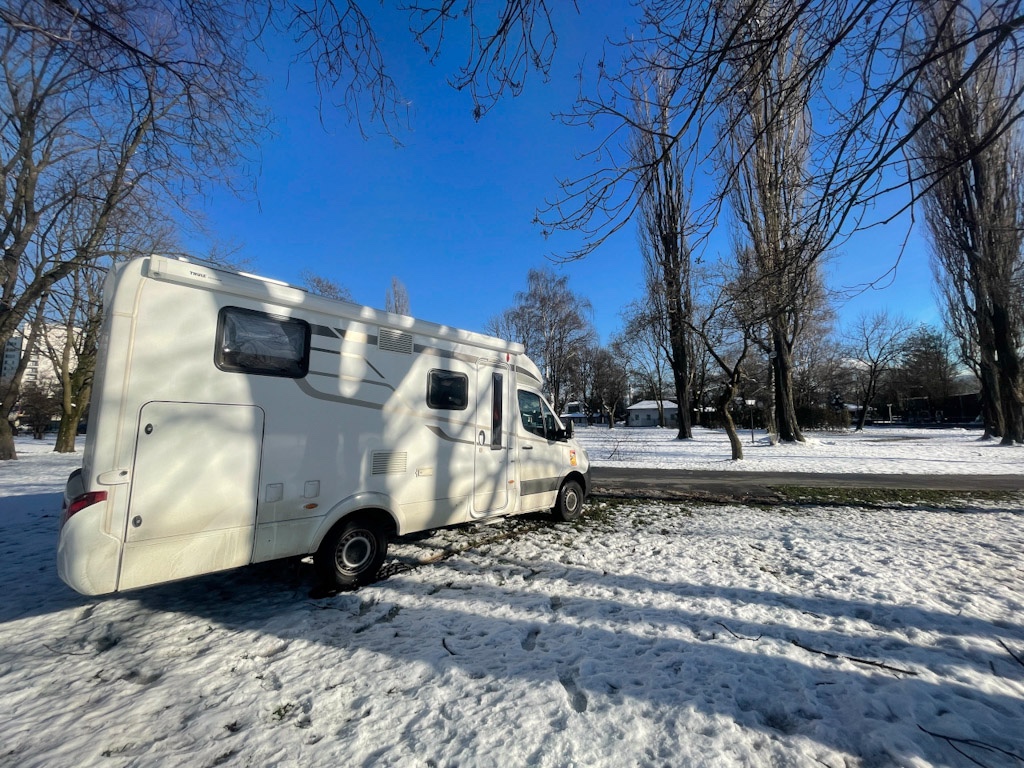 Reception was able to organise a taxi for us the following day into the city (around KM20/25) and we were dropped near the old market. Today the snow had turned to rain so we didn't stay too long in the city but we did do a free walking tour we found online and grabbed a spot of lunch. From comments we've had since, we don't think we saw Sarajevo at its best and if we were to go back again, we'd also look for another campsite.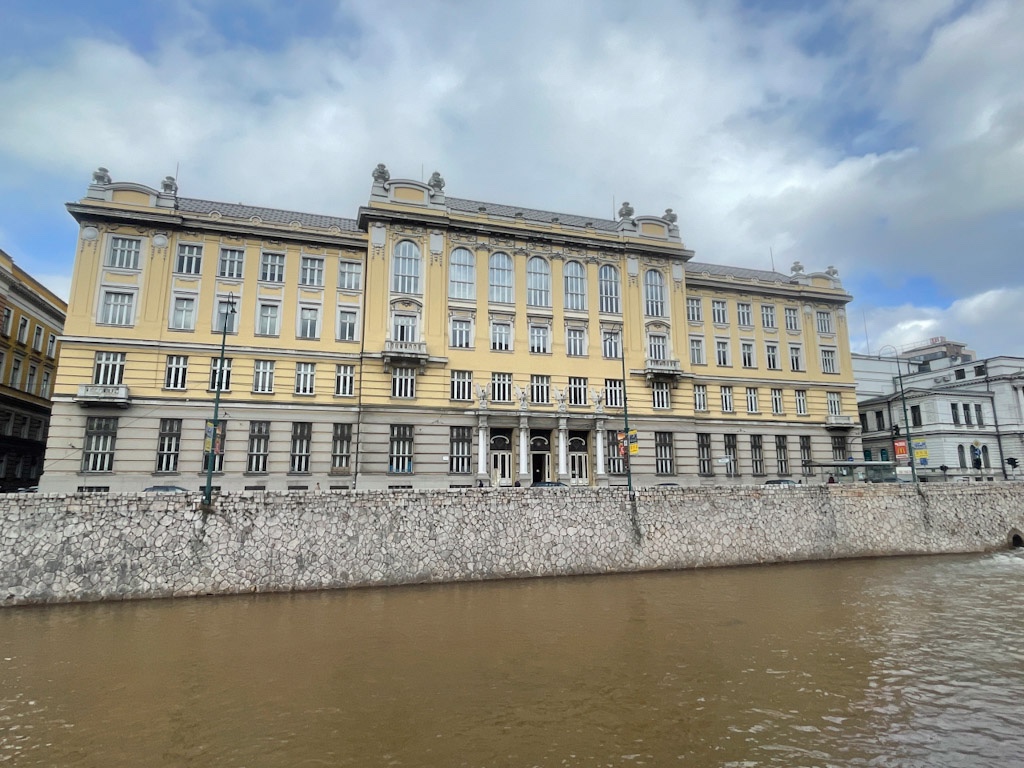 After Sarajevo we reverted to type with an out of the way stop at a new small campsite on an organic farm close to Zepce. Because of the snow and rain we didn't make it on to the actual grass camping area for fear of not getting out again but were able to park at the entrance and still get hook up. The Bosnian hospitality continued as we were treated to cake when we arrived and the owners were quite apologetic that due to the weather and time of year they couldn't offer us more. This was a new type of campsite opening in Bosnia and we'd highly recommend finding these more remote places.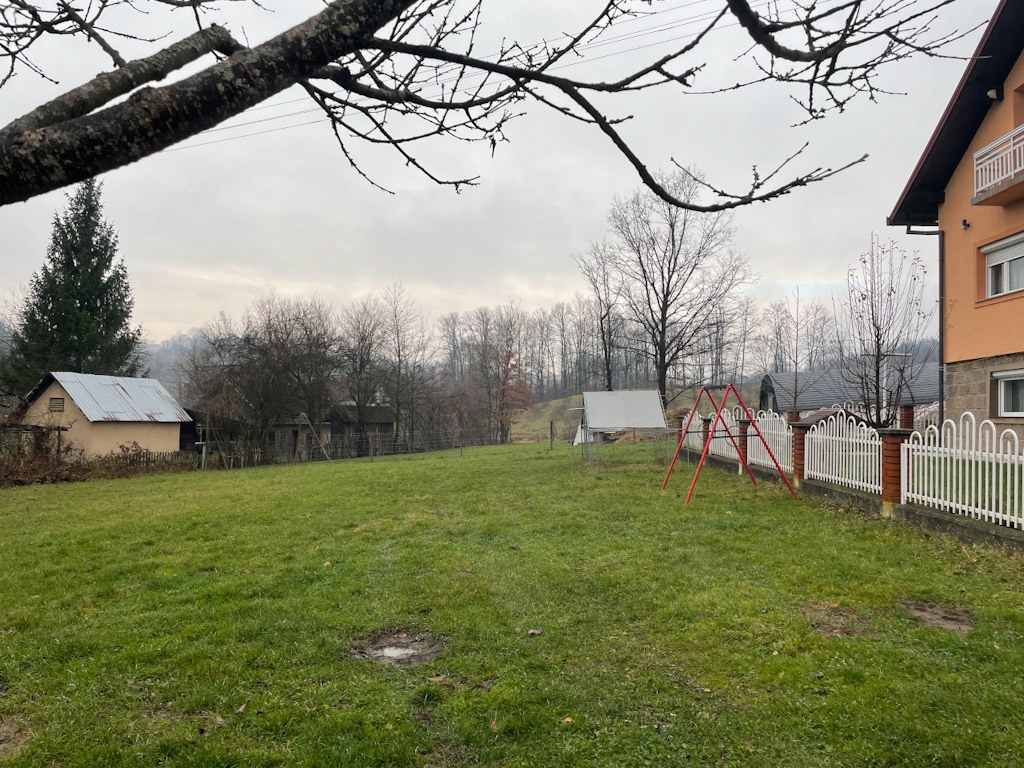 We only spent one night on the farm and then continued to head north following the River Vrbas to Jajce. Another stunning drive passing along valleys, over mountain passes and through ancient fortified towns (definitely need to go back to Travnik).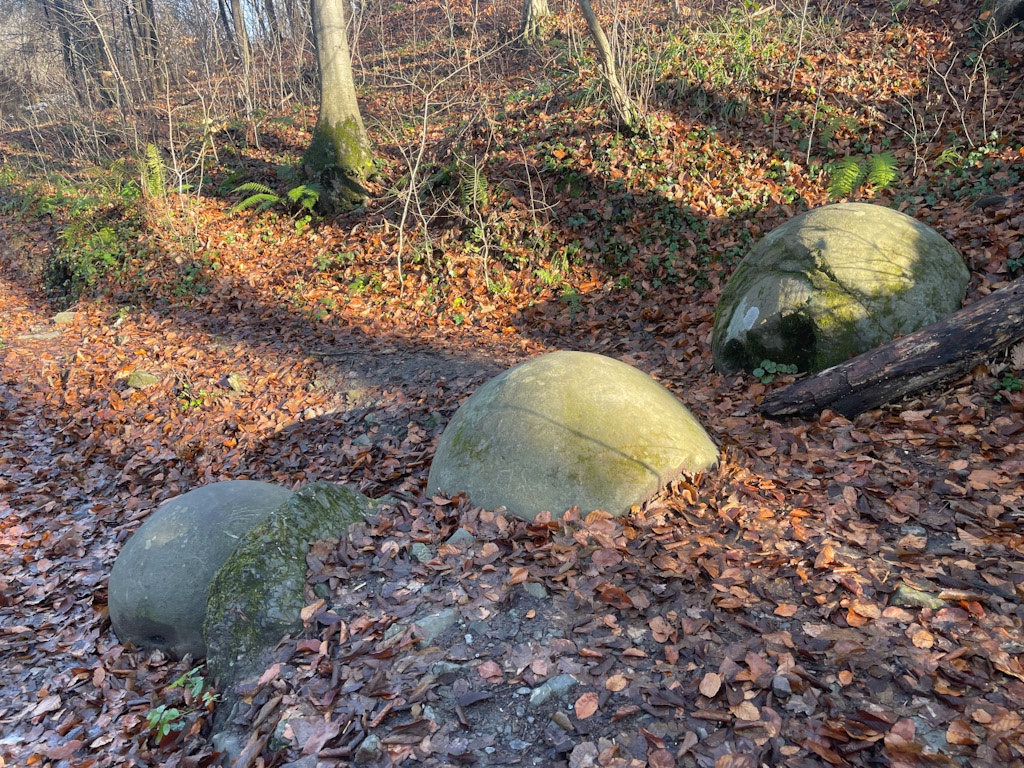 Another little detour took us to the mysterious large stone balls near Zavidovici. There are a few odd theories on how these were formed other than the standard geological theory of water!
We stayed at the riverside campsite next to the Jajce Hostel which is quite basic but fully functional. You are also able to use the hostel's laundry (€2 per wash and dry) and showers.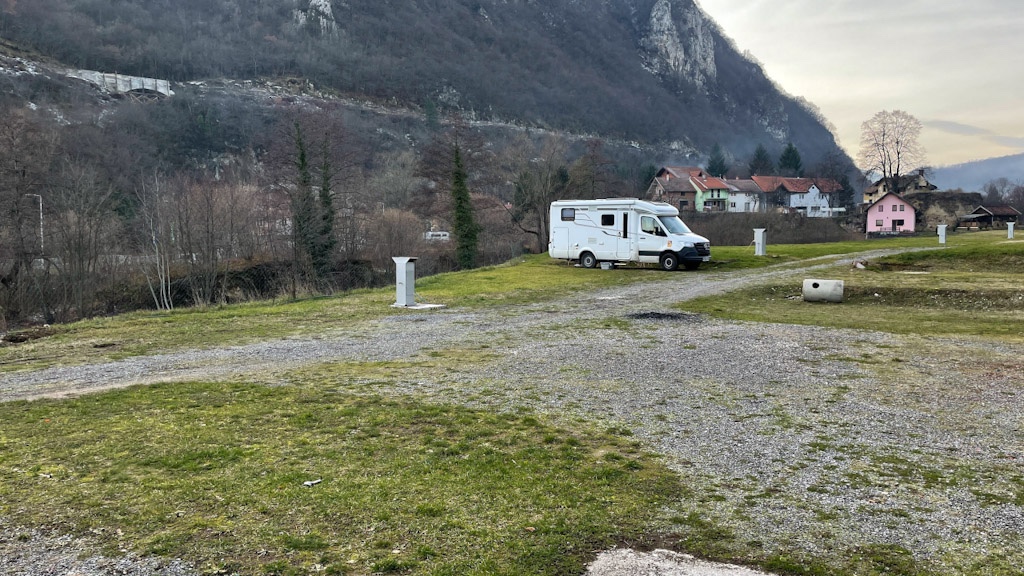 Jajce is famous for its fortress and waterfalls and the rain eased enough for us to go for a quick walk to the falls.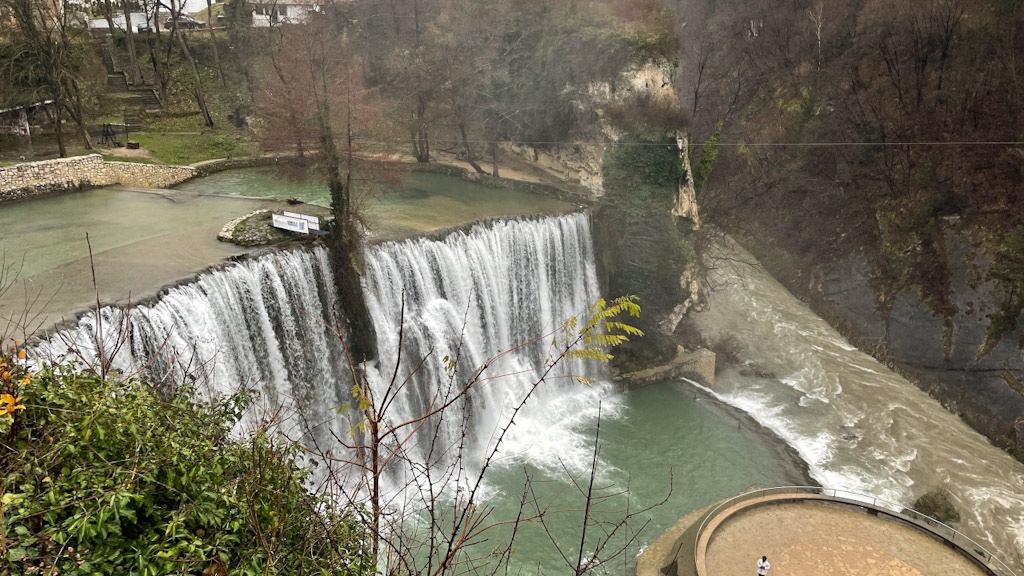 As we left Jajce, we visited the falls at Lake Plivsko and some old small watermills.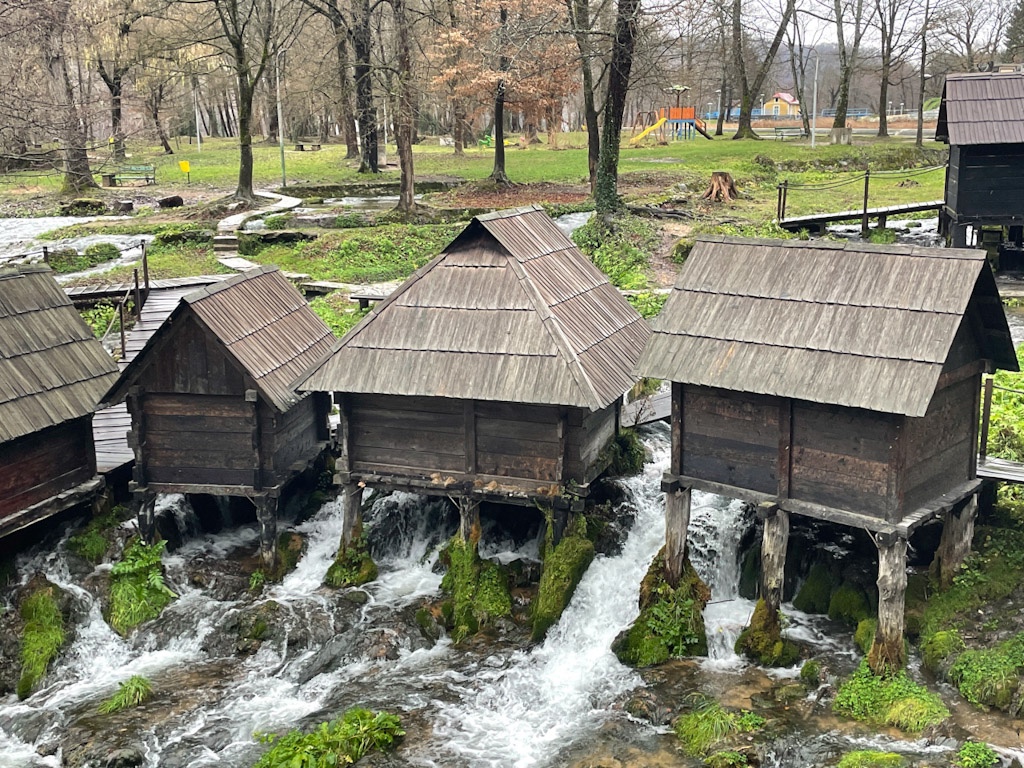 Our final stop in Bosnia was near the Kozara National Park as we decided to go on a Spomenik (monument) hunt. There are number of huge (and we mean enormous) monuments spread across the former Yugoslavia built in memory of partisans who fought against the invading German and Italian forces in WW2.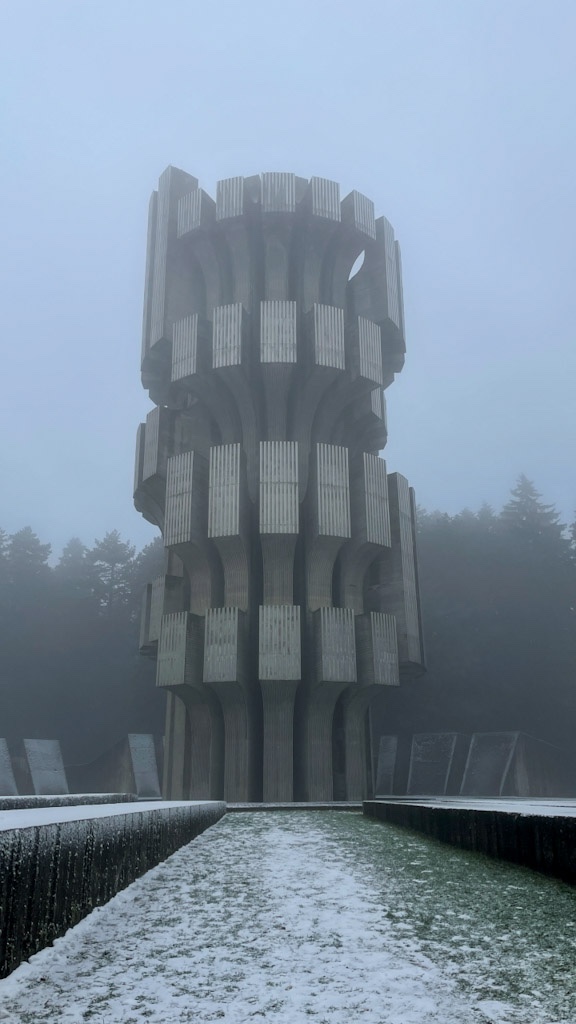 Kozara was another beautiful place to visit – there are so many places we want to go back to in Bosnia. We have been blown away by the stunning scenery and the kindness and hospitality of the locals. New campsites are opening and for this last night we stayed at another new site which is still being built. Danijel, the owner, greeted us on arrival with a huge bag of apples from the family orchard and shared his plans for the site which is located on the edge of a forested area next to a stream. The focus is on the environment and he has so far built a communal kitchen and dining area with plans to build shower and toilet facilities next.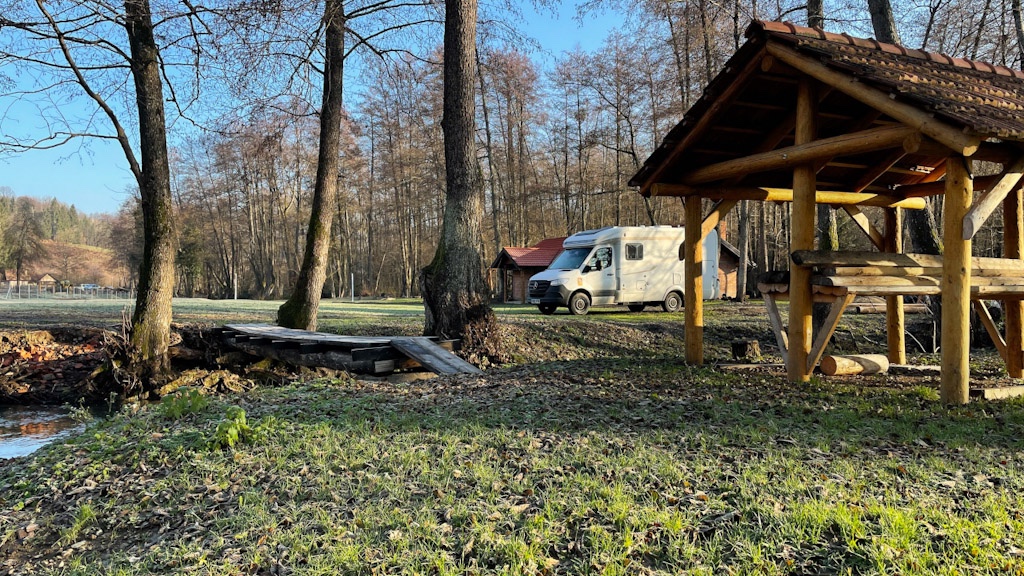 Considering we hadn't originally planned to Bosnia, we are really keen to go back. Just need to find the time….!!!
Campsites/parking used:
House Franjusic, near Ripci: KM20/€10 per night. Grass and hard standing, EHU and water.
Oaza Camp, Sarajevo: KM41.80 ACSI rate (standard KM45/€22.50) per night. EHU, water and full emptying facilities. Showers, toilets, restaurant (open all year) and laundry (in season).
Eco Farm, near Zepce: KM30/€15 per night. Grass pitches. EHU and water.
Jajce Hostel, Jajce: KM24/€12 per night. Mostly hard standing and some grass. Laundry.
Campsite Bukovica, Gorni Podgradci: KM20/€10 per night. Grass. No facilities at time of writing.