We spent just short of our permitted 90 days exploring Türkiye from December 2022 to February 2023, driving around the Asian side in an anti-clockwise direction. We thought it might be useful to some people to put together a few details of our experiences.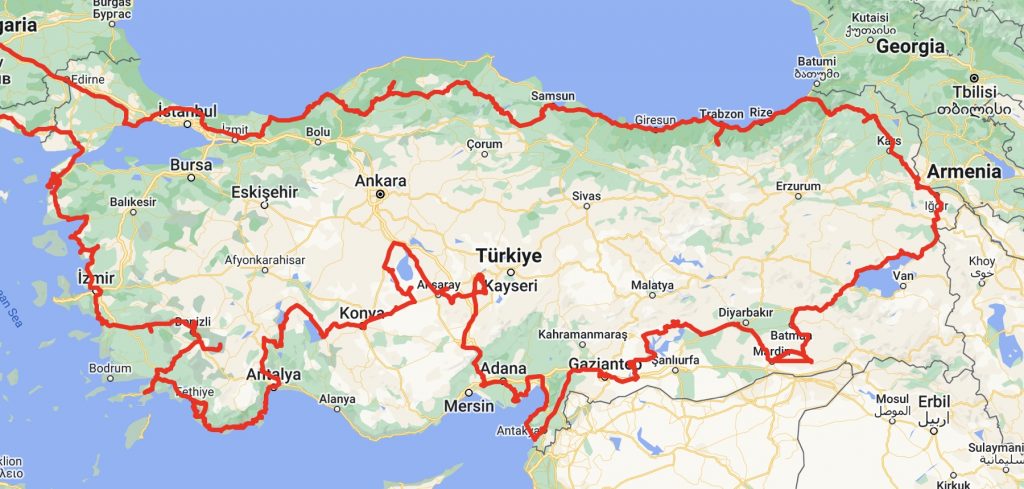 Driving
We covered 4,883 miles in total but with fuel at less than £1 a litre it didn't make such a huge dent in the budget! We also managed to do almost the whole trip without using a toll road, only using one to go around Istanbul and where we had no choice. We didn't have the HGS tag which allows easy access through the tolls so selected the cash lane and took a ticket but when it came to the pay station the gates were open and there was nowhere to pay. We fully expected to be charged as we left the country but nothing was outstanding against our registration so it seems we were lucky!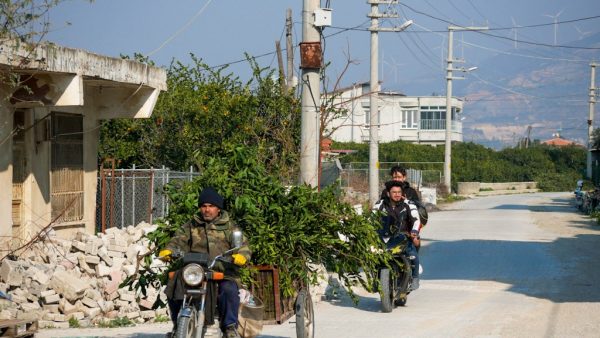 We did very little city driving which we know from Istanbul can be a little chaotic, and whilst we did see some adventurous manoeuvres, the pace seemed a lot slower so never dangerous. The larger roads were in reasonable condition and in the snow in the far east of the country, they were cleared regularly. Off the main roads, the surfaces were a little hit and miss and sometimes nothing more than dirt tracks.
Don't underestimate the size of the country – it's huge and there's still so much for us to go back and see.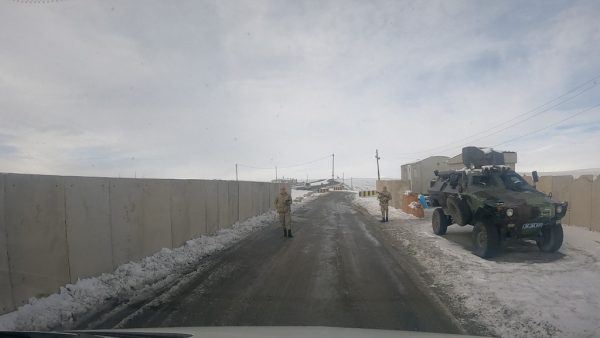 Police checkpoints are common and we were mostly waved through. When we were stopped the officers were polite and courteous, asked us a couple of questions and sent us on our way. Along the Syrian, Iranian and Aremian borders the checks were slightly more (and understandably) intimidating with plenty of machine guns, tanks and barbed wire on display but again we were politely asked for our passports and our destination before being allowed to move on.
Costs – a summary of roughly what we spent on the main items
Van insurance payable at the border €140 for 3 months
Food, including eating out – £1,225
Diesel – £820
Campsites – £230 (most expensive on the SW coast which is the main tourist area)
LPG – £32
Entry fees – £167.50. We didn't buy any of the available museum passes as although they represent good value for visiting the museums and archeological sites, they are time limited so didn't work for us as we travel slowly.
Campsites – we had to occasionally venture on to a campsite to use a washing machine (no self service laundries to be found!) and empty the toilet cassette. We're not precious about campsites – they just need to be functional rather than look good and offer facilities we won't use! Prices ranged from free, on a municipal site in Tarsus, to tl450 (approx £20) per night in some of the more popular areas. We also stayed on a campsite for a few nights over the New Year holiday to be able to enjoy the celebrations.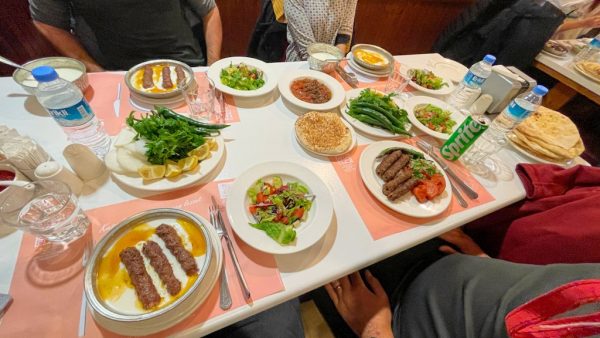 Availability of essentials
We had no issues finding fuel, lpg, food and water. We filter all our onboard water as it leaves the tank, plus a pre-tank filter if needed, so we're happy to fill from roadside water taps along with locals. The only time we had an issue with this was during a snowstorm and we physically couldn't get to the taps or they were frozen!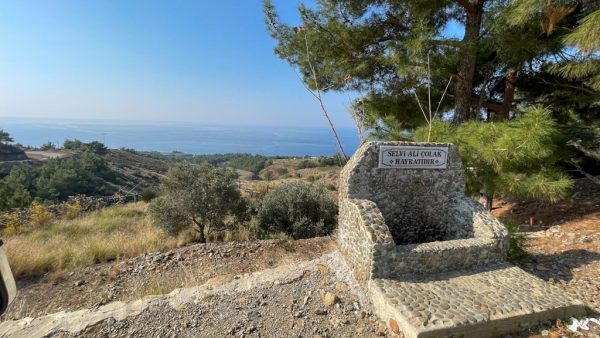 The local markets were great for fresh produce but it's worth getting store cards for Carrefour and Migros to get cheaper prices.
Weather
Safe to say we had it all! We spent Christmas and New Year on the south-west coast and were on the beach a lot of the time, swimming and paddle boarding in temperatures of over 20°C. However, when we headed to the eastern regions we had driving snow and roadside drifts higher than the van. In one place we experienced a daytime temperature of -11°C, admittedly we were at about 8,000ft in altitude, but had regular overnight temperatures of -5°C.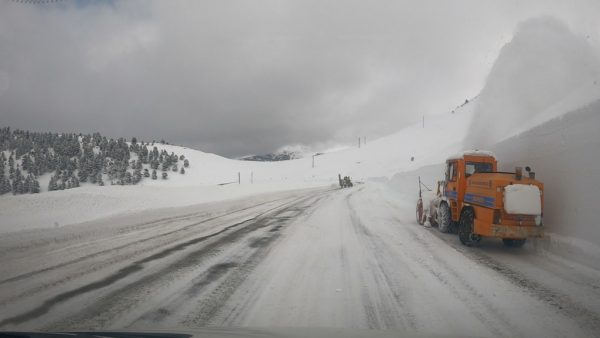 Stray animals
We had seen and heard lots of stories about stray cats and dogs. Yes, there are a lot of dogs running around and we noticed cats in towns and at tourist sites, but we have to say they all looked well fed and healthy. We saw locals pulling up in their cars and leaving food out for the animals and a number of dogs were tagged to show they had been neutered. A couple of places we visited even had machines dispensing food either for cash or when you deposited items for recycling. We can only speak for what we saw and appreciate this may not be everyone's experience.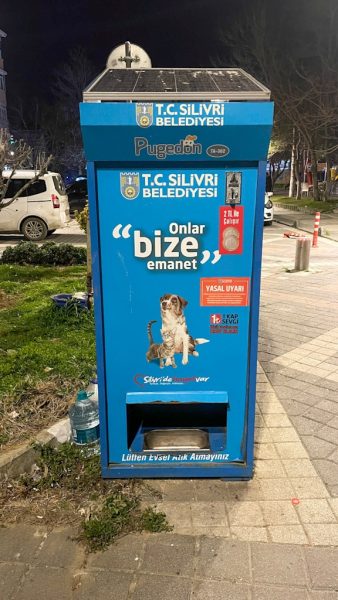 The people
Quite simply some of the most hospitable and welcoming people we have ever met. Turkish hospitality is renowned and we were frequently given tea wherever we went. We even left a fuel station with a cup of tea and a bag of fresh eggs! At no point did we feel unsafe or in any danger.
If for any reason our plans for the rest of the year fall through then we will be heading straight back to Türkiye!
Blog: www.bobandjune.com
YouTube: https://youtube.com/user/bobclewley
Polar Steps: https://www.polarsteps.com/ClewleysOnTour/5755379-the-balkans-and-beyond?s=0A28668E-486F-4DEF-80BA