As we may have mentioned once or twice before, we love Morocco and we love Marakech! So when looking for a few days away it wasn't difficult decision as to where to go and then to return to a Riad we have used before.
Dar Rocmarra is ideally located inside the medina walls and is a real gem – a warm welcome always awaits. The accommodation is wonderful and, if you decide to eat in once or twice (which you must), the food is second to none.
An early doors EasyJet out from Gatwick allowed us to be sat in the Riad by midday talking to Jamila ahead of a home-cooked lunch – well worth the early start!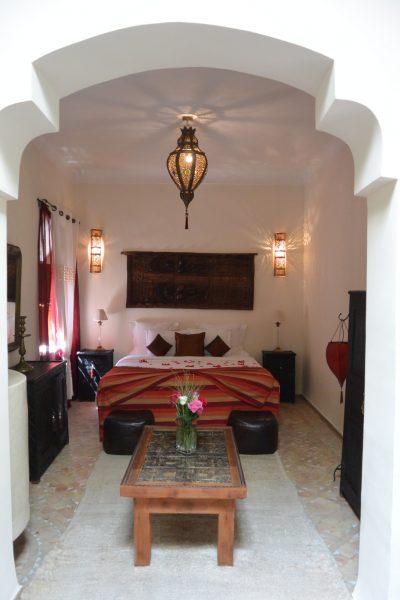 After grabbing a few minutes sleep we wandered into the souks and the main square. Jemaa el Fna is a hive of activity day or night. Daytime sees stalls ranging from dentistry to orange juice while the evening brings out the food stalls and story tellers.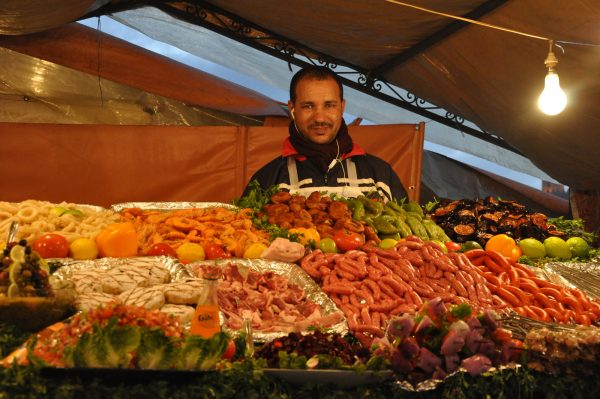 The first night though we ate at a restaurant at the side of the square and just absorbed the atmosphere. It was the first time back for Amy and Chloe since the Motorhome trip of 2009.
As we wandered about the main square, Jemaa el Fna, June pointed out Michael Portillo walking away from us. For those that don't know, he has a TV programme where he travels by rail around the world using Bradshaws guide. The fact that he had an old book in his hand should have given us a clue…. However it wasn't until Bob went up to him and started chatting that it dawned on him that they were filming ….. So when Michael's programme goes to Morocco keep and eye out for a 6'4″ geezer stalking the star of the show!
The trip was always going to be a shopping fest for the girls but we also managed to get a couple of day trips in too.
The first was to Cascade d'Ouzoud. These stunning waterfalls at about 2 1/2 hours drive away from the city.  The car and driver was arranged by Jamila and cost €150.  This was for the driver and car for the whole day.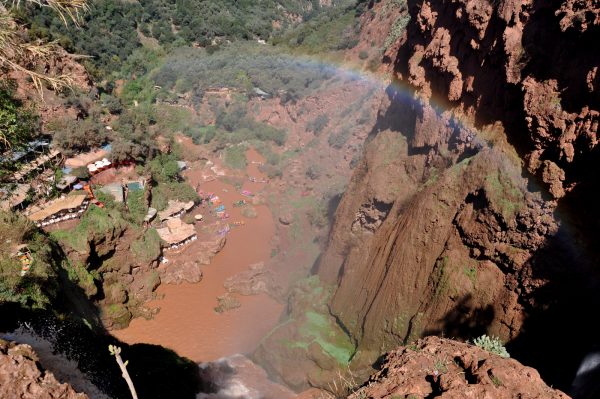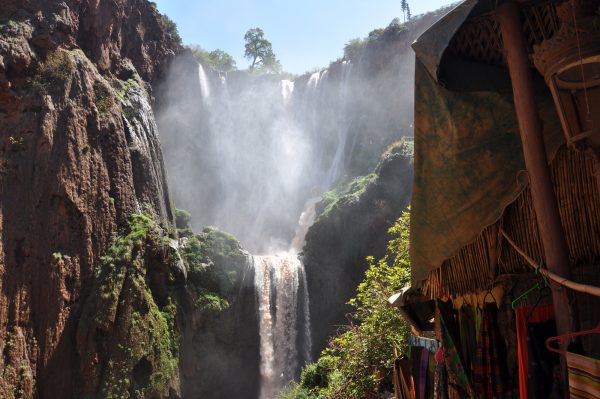 Thursday had been inked in the diary as a shopping day and the girls have been saving for months. Lots of bargains bought so everyone happy all round.. While walking to yet another shop one teenage lad went up to Bob and asked if he spoke French…. Bob, in his best French accent said a little. The lad then spoke in English…. Obviously Bob's French wasn't too convincing… He asked for an introduction to the girls (previous offers having been for camels so this was a different approach!) as he liked them although clearly he didn't like them that much as he'd gone as we left the shop.
Our second excursion was to Essaouira and again the cost was €150 for the day for the car and driver with journey time being around 2.5-3 hours from Marrakech.  Chloe had asked to visit this pretty seaside town as she remembered it from 2009 and wanted to recreate a photo we took then at the fort.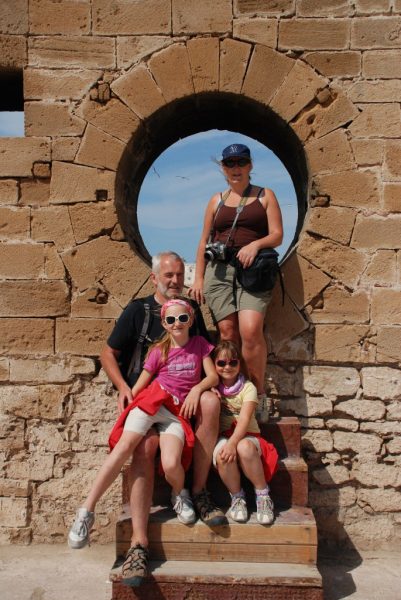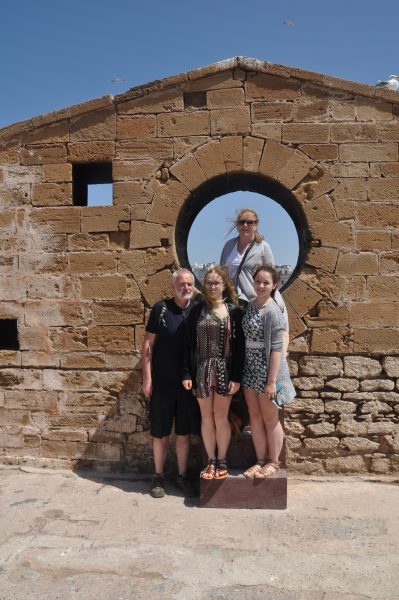 Mission accomplished it was time for lunch followed by a stroll along the beach and before leaving, the Moroccan equivalent of #clewleystopsforcoffee…..#clewleystopsforminttea !!!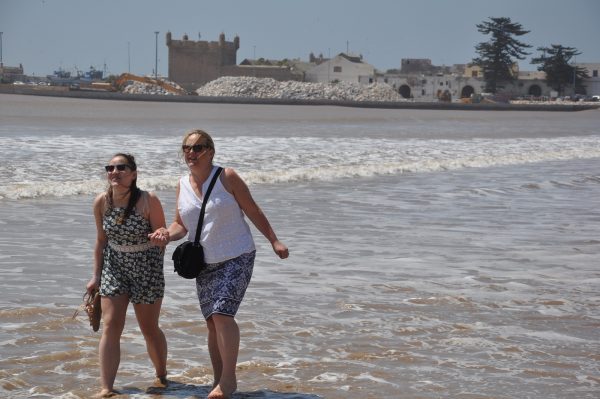 We have been looking for a painting to hang in our bedroom for ages and finally found one but it was twice the size we needed. The guy in the shop ran off, having asked the size, and returned a minute or two later with a smaller version. The price started at 1400 Dirham but was soon, maybe too soon, brought down to 1000 Dirham although he did throw in a free scarf for June.  Price didn't matter so much though as we wanted something that meant something to us and this was it.