After another quick stop at home for a routine medical appointment, we then started a week or so of van related work but with the promise of a weekend in the Peaks at the end before popping home again.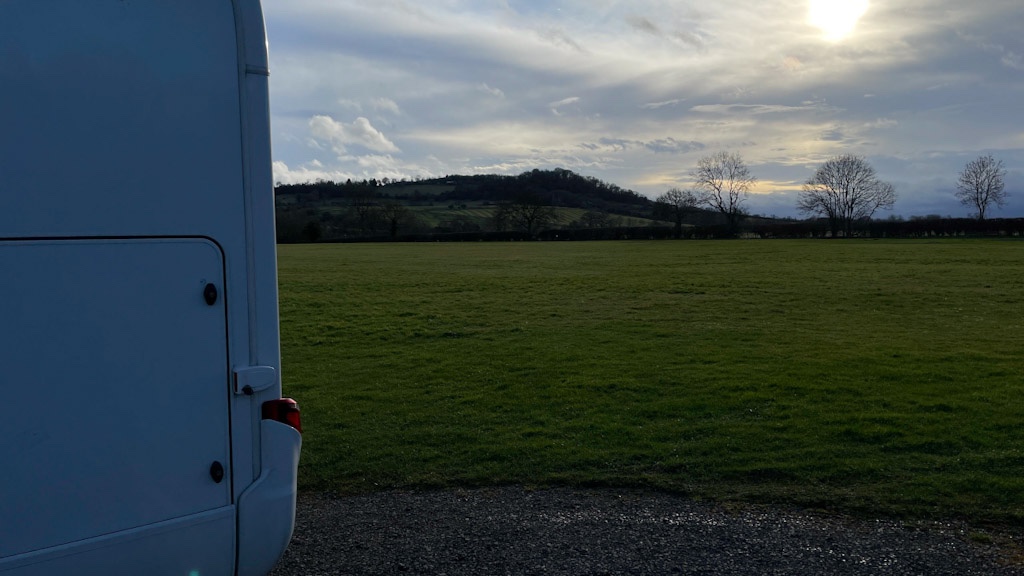 First stop was Tyrepal at Banbury to get the tyre pressure monitoring system sorted. Turned out that a replacement monitor we had received recently was faulty so we were given a new one immediately and the system was backing fully working. As that was a quick job, it was straight on to our overnight stop at Burton Hill Farm CL. We were surrounded by some beautiful countryside but as we were there just the one night, we didn't have a chance to see much of the campsite let alone explore any further.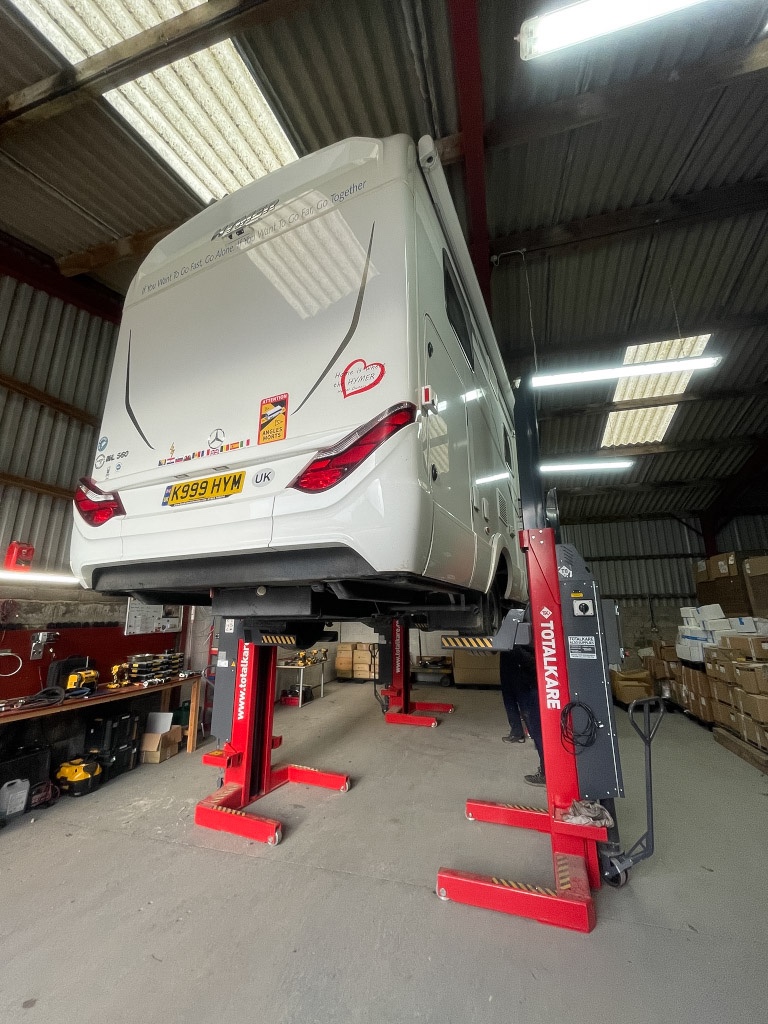 The next job was in Shropshire where, after a lot of shall we / shan't we, we were having a Planar diesel heater fitted by Autoterm. We have warm air heating which runs off LPG or electric so we're not at all cold but the diesel heater gives us another option if we need to watch the LPG usage and are not hooked up to electric. There are a couple of options for diesel heater fitting and we went for the middle cost wise (it was £925). Yes there are certainly much cheaper heaters available but we wanted to ensure it was fitted correctly and that the reliability was there. We're very happy with the results and are putting the heater to daily use in Scotland!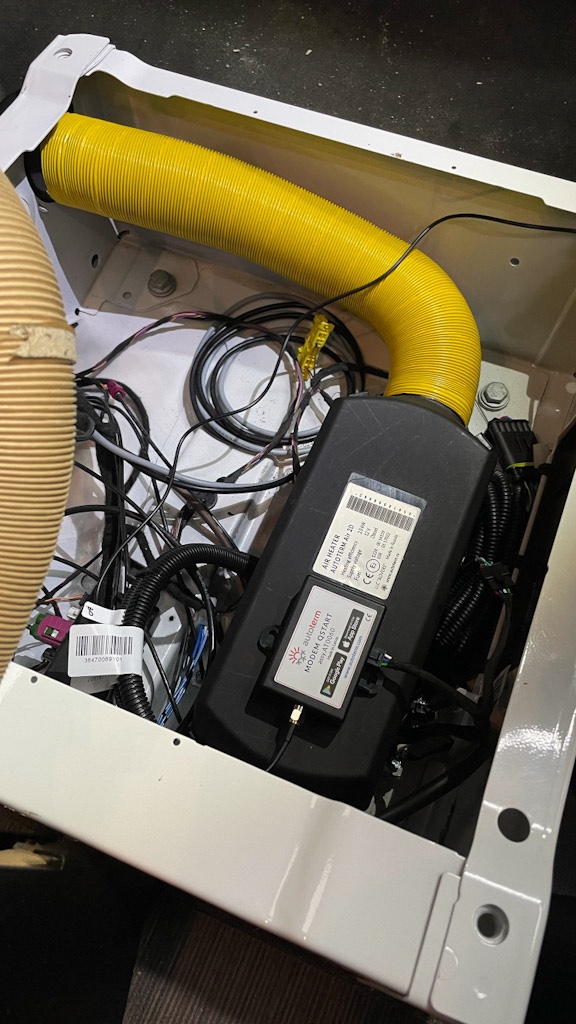 Ahead of having the heater installed, we sat out storm Eunice in Roden Nurseries CL, attached to a garden nursery. The owners were very friendly and even came out to check we were OK during the storm. It was very wet but we seemed to avoid the worst of the winds (unlike the house where we lost six roof tiles!) and the relentless rain led to a couple of nights of interrupted sleep. At times like these we have no excuse not to do the "housework" and there's usually plenty of cooking going on.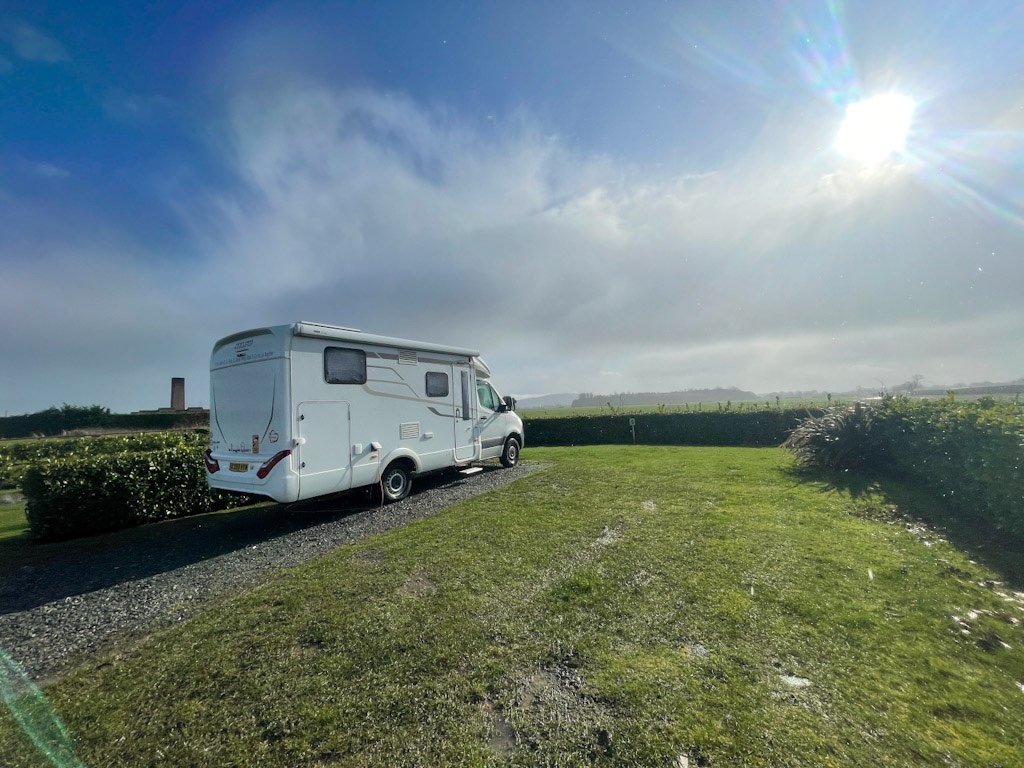 What we had planned to be the third and final work stop was a little further north to finally get some carpets fitted. We had checked in advance with the campsite (Stoney Leach Nursery) that we could have the work done on-site and that wasn't an issue for them. For various reasons we've tried multiple times to get these done but we finally arranged a date with Carpets for Caravans and are really pleased with their work. Something else to help with the warmth too.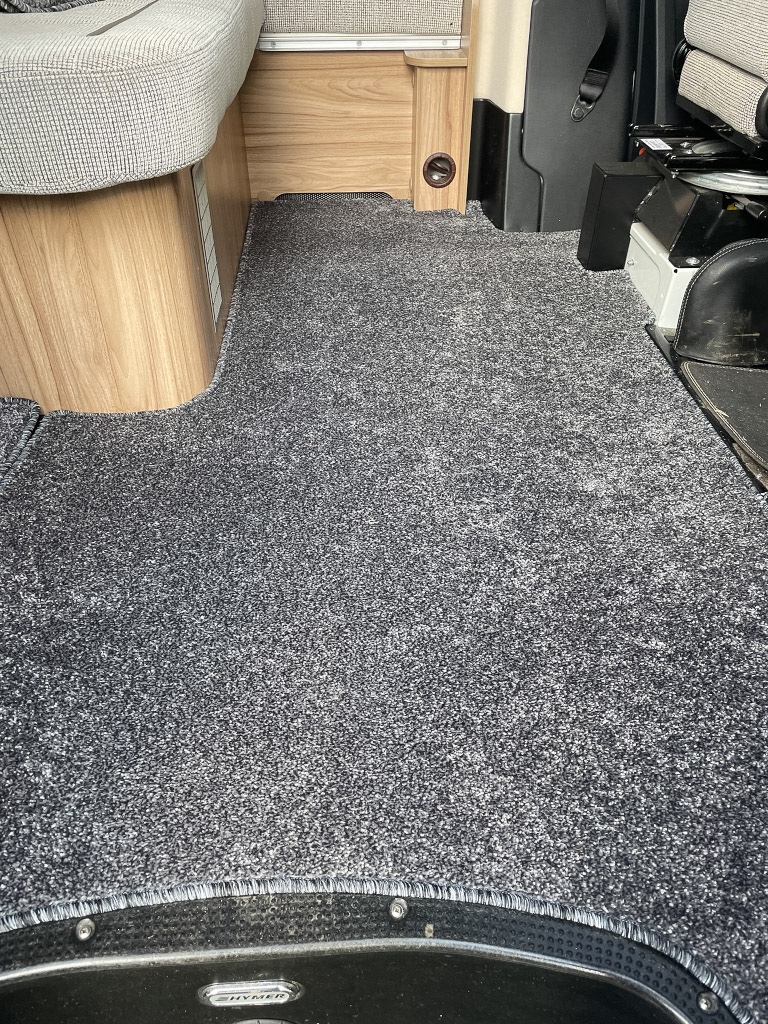 There's a little walking from the campsite which was really quiet and peaceful despite it being busy.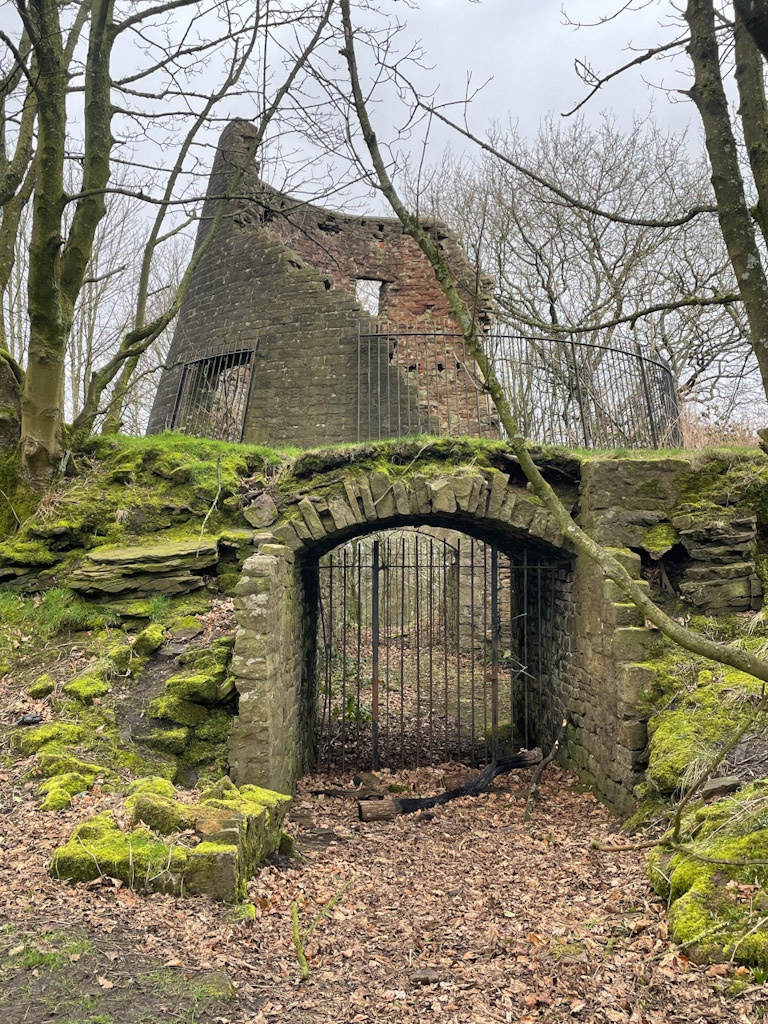 Having had all the work done, or so we thought, we moved across country to the Hope Valley in the Peak District and to a campsite we first stayed in last year. Newfold Farm is located in a stunning area with some great walking – Bob went up to Mam Tor with his son Tom one day and with the weather being so glorious we also took a 5 mile "stroll" the following day along part of the Penine Way to Crowden Brook. We'd use again given it's location.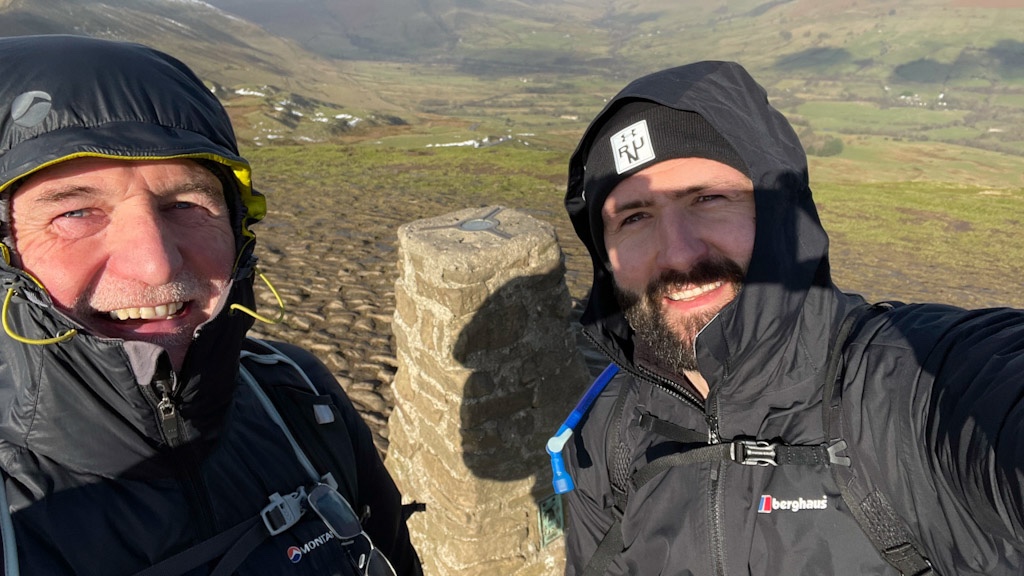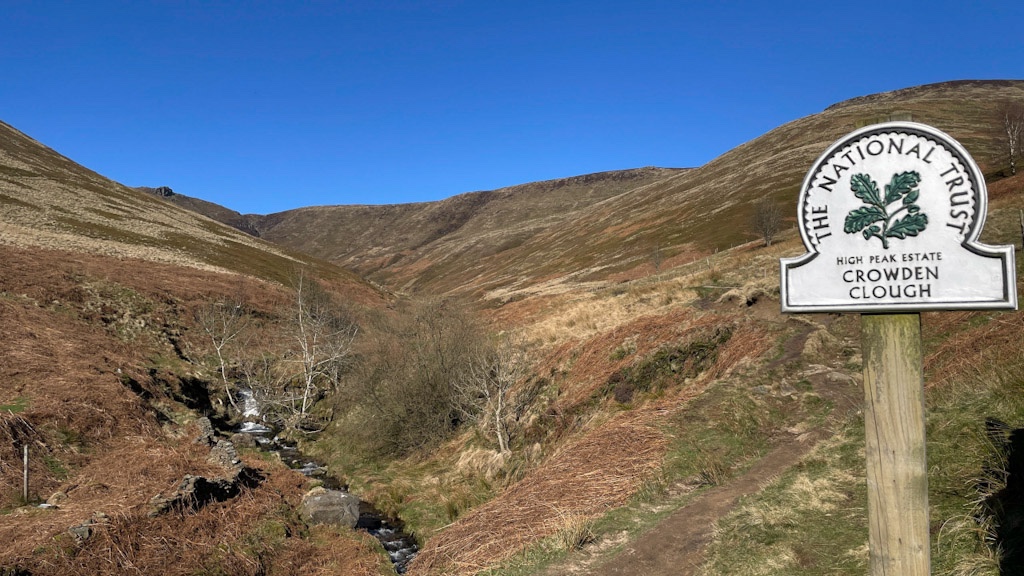 Another reason for visiting here was to meet up with Paula (an old school friend of June's) and David who bought their motorhome last year. It was a bit cold to sit outside so we squeezed into each other's vans for a couple of nights of reminiscing and putting the world to rights over a bottle or two of wine!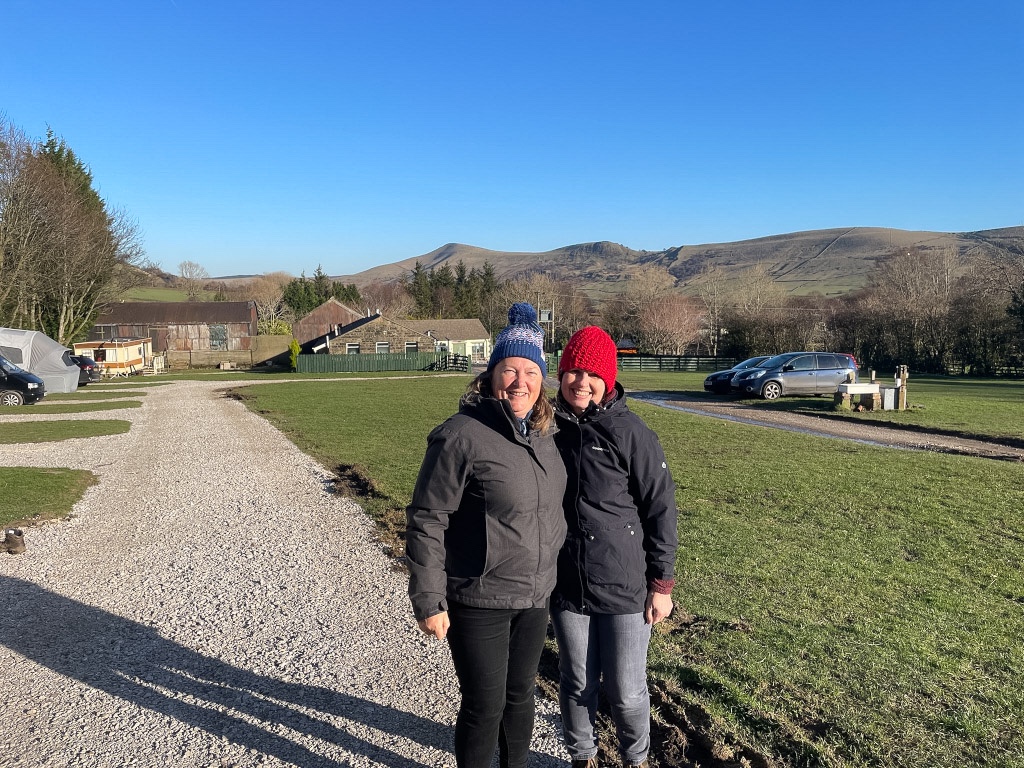 We were both itching to get back on the road properly and start our tour of Scotland but another medical appointment (and thankfully almost probably the last for the foreseeable – getting old sucks!) and a warning light on the dashboard sent us back home again. On the plus side, we were able to get all the washing done despite more rain, catch up with a post-COVID Chloe and have dinner with friends.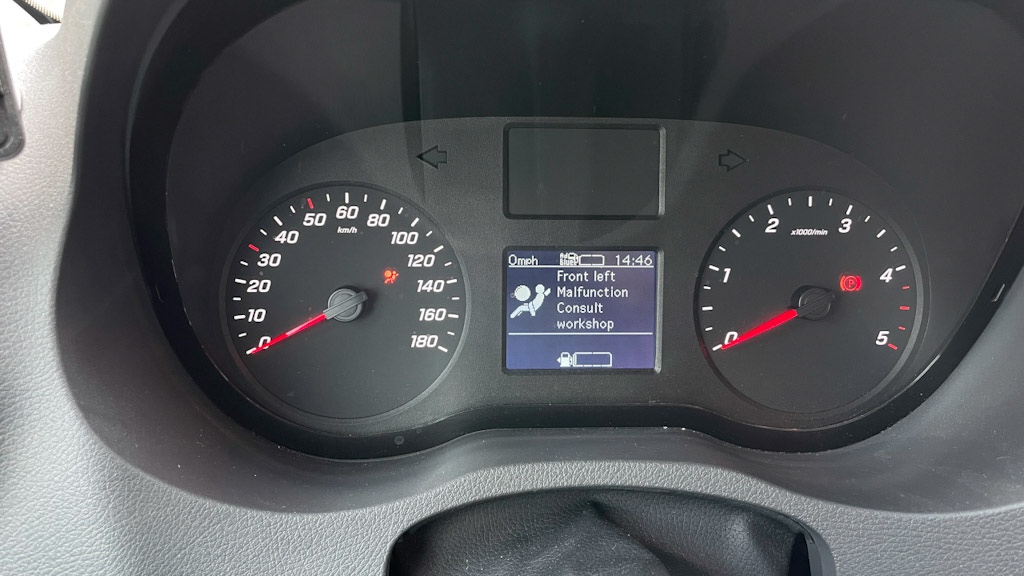 We managed to get an appointment with Inter County Mercedes in Milton Keynes so after an overnight stay in a car park near Tongwell Lake, it was straight in to the garage where they were quickly able to diagnose and fix the problem. It transpired that when Hymer removed the standard Mercedes front seats to replace with their own they had placed the cable for the seatbelt sensor in such a place that over time it would be crushed and eventually severed. After replacing the seat belt sockets and rerouting the cable we were on our way and we'll take the issue up with Hymer directly.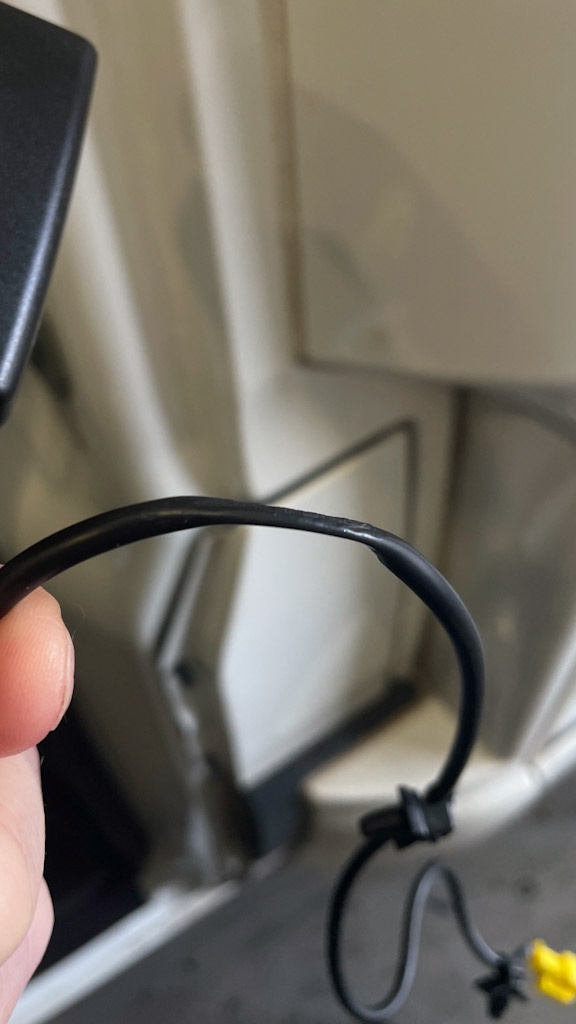 Tonight's stop would be Tebay Services on the M6 and tomorrow – Scotland!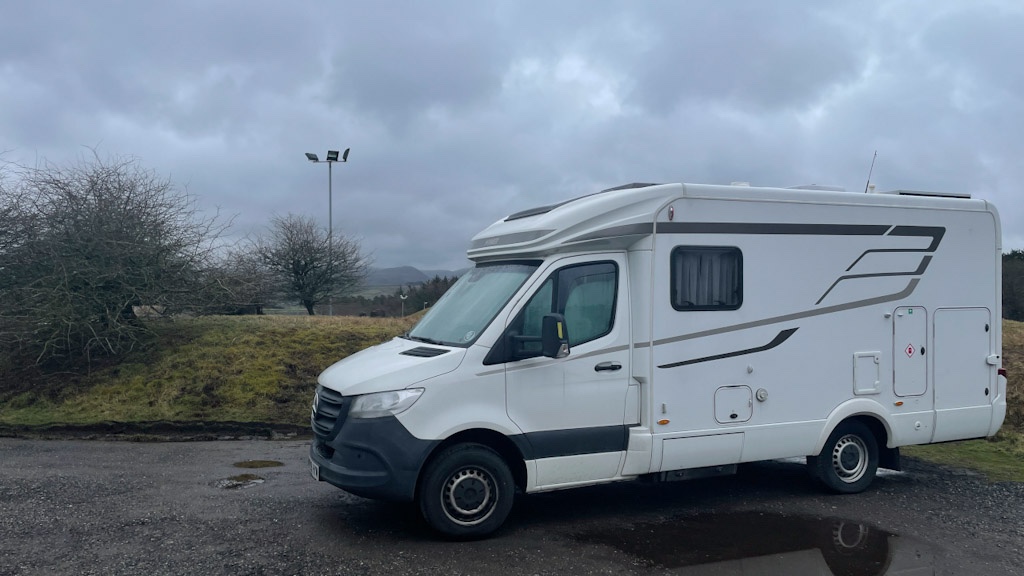 Sites used:
Burton Hill Farm CL, Southam, Warwickshire: £16 p/n. Hard standing pitches with EHU. Other services Roden Nurseries CL
Roden Nurseries CL, near Telford, Shropshire: £17 p/n. Hard standing pitches with EHU and water. Use of outside toilets of adjacent garden centre and motorhome washing facilities available.
The Elms CL, Whittington, Shropshire: £10 p/n. Hard standing pitches with EHU. Clean water and dumping facilities close by.
Stoney Leach Nursery, Wrightington, near Wigan: £15 p/n. Hard standing pitches with EHU. Clean water and dumping facilities close by.
Newfold Farm, Edale, Peak District: £25 p/n. Hard standing pitches with EHU. Clean water and dumping facilities close by.
Tongwell Lake, Milton Keynes: Free. Public car park on a business estate.
Tebay Services, M6: £18 overnight but given £3 voucher to spend in shops. No facilities in car park. Services also have a campsite but it was closed at the time of our visit.