We spent Christmas with our children, who had flown out from the UK, in an amazing villa up in the mountains just south of Fethiye.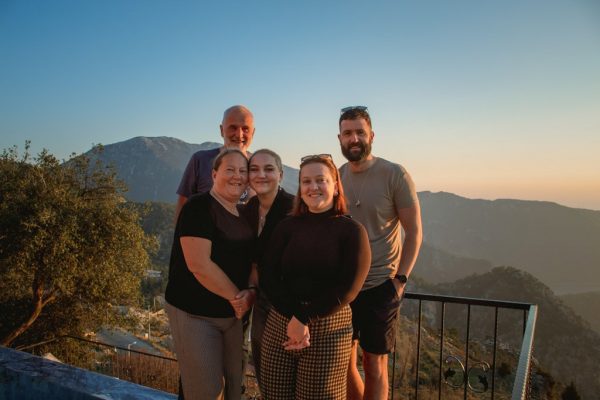 If you are looking for somewhere away from it all and with spectacular views and sunsets then Villa Blueview is the place to be. We found it on AirBnB.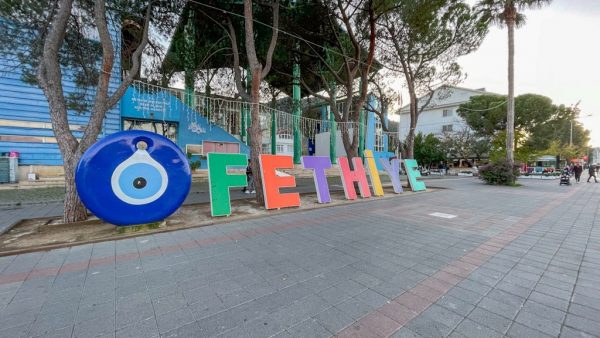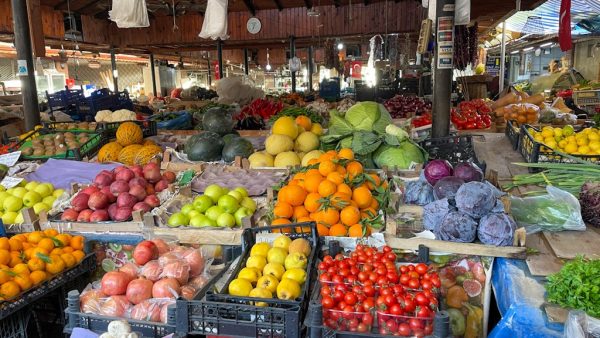 After Christmas we headed back to Fethiye to join John and Kellie again to continue travelling along the south coast, exploring various beaches and more ruins. We had the best of everything here – places were quiet because it was out of season and the weather was perfect and warm enough to swim and paddle board in the sea.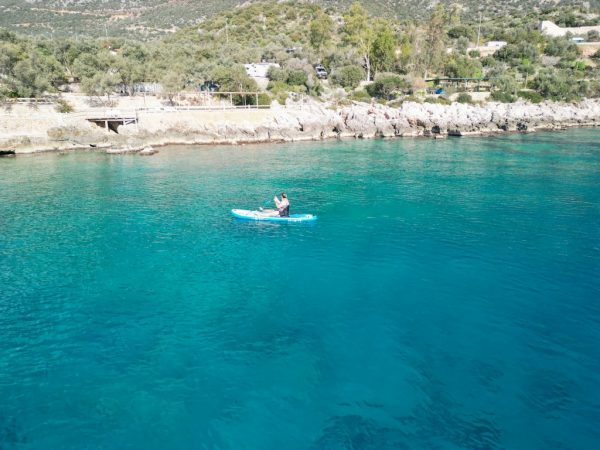 We celebrated New Year in Kas joining the locals to watch the fireworks over the harbour as a DJ played in the main square. Earlier we'd had dinner with another couple, Simon and Lorraine of Silo Adventures, who we know via social media. This has been a great trip so far for meeting up with fellow travellers!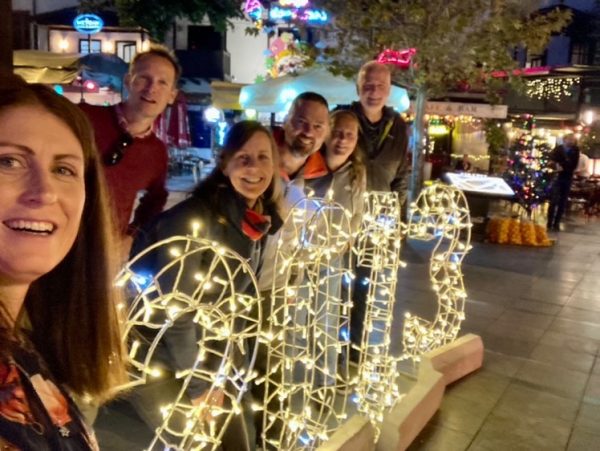 Having given ourselves a day to recover from New Year (anything after 10pm is a late night for us!) we said goodbye, at least for the moment, to John and Kellie and followed the coast a little further towards Antalya.
The coast road, D400, is a stunning road to drive and the Turquoise Coast lives up to its name.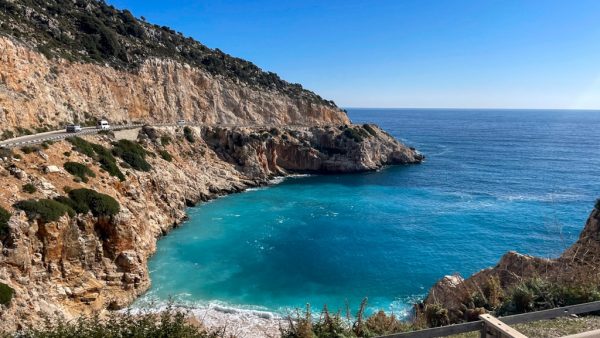 As it was on our way we visited the rock tombs and ruins of Myra. The rock graves date back to the 4th century BC and the ancient village has origins in the 5th century BC. The theatre is Roman, built over a smaller Hellenistic one, and was the largest in the region, seating over 10,000 people.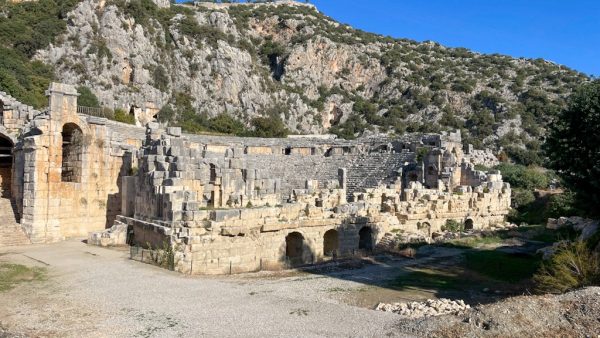 Our final stop along the coast was the "burning rocks" of Chimaera. Whilst ancient peoples attributed the flames to the breath of a monster, in reality the source of the flames is natural gases seeping through the rocks.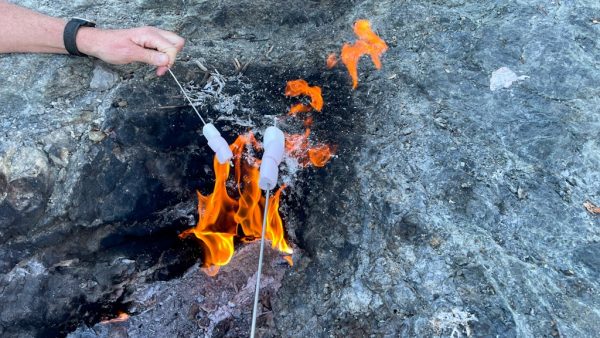 We came equipped with marshmallows and sticks to toast over the flames!
Campsites used:
Kas Camping: tl450 (£19.50) per night including EHU. Tiered gravel campsite next to the sea and close to the town. Small pitches but plenty of room out of season. Washing machine was included. Relatively expensive for Turkey but paying for the location.
Other overnight spots:
Fethiye public car park: town centre car park right on the harbour and close to the shops and the old town. The car park is open 24 hours, access is through a security barrier and payment is charged by the hour. We paid tl220 (£9.50) for two nights, arriving late afternoon and departing after breakfast. A small amount of noise but to be expected from the location. No services.
Kalkan: free parking in an old quarry just outside the town. Rough ground but no issue with finding a flat area. No services.
Tekirova: Free. Small beachside carpark next to an old bar. No facilities.
Blog: www.bobandjune.com
YouTube: https://youtube.com/user/bobclewley
Polar Steps: https://www.polarsteps.com/ClewleysOnTour/5755379-the-balkans-and-beyond?s=0A28668E-486F-4DEF-80BA