Suitably refreshed after our week in the AirBnB, we left the spectacular Norwegian scenery and headed into northern Sweden passing through the mining town of Kiruna before meeting up with friends at the coast.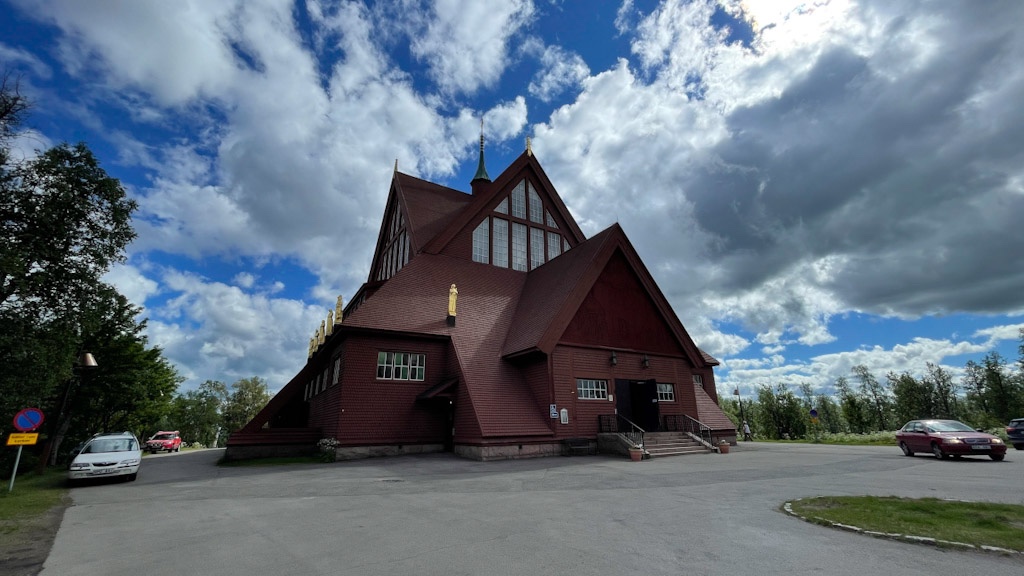 We tend to visit places based on personal recommendations or look for the less touristy places. We had been told about Storforsen where the rapids are one of the most voluminous in Europe and then visited nearby Laver, a deserted mining town which we found on Atlas Obscura, a great source of weird and wonderful places!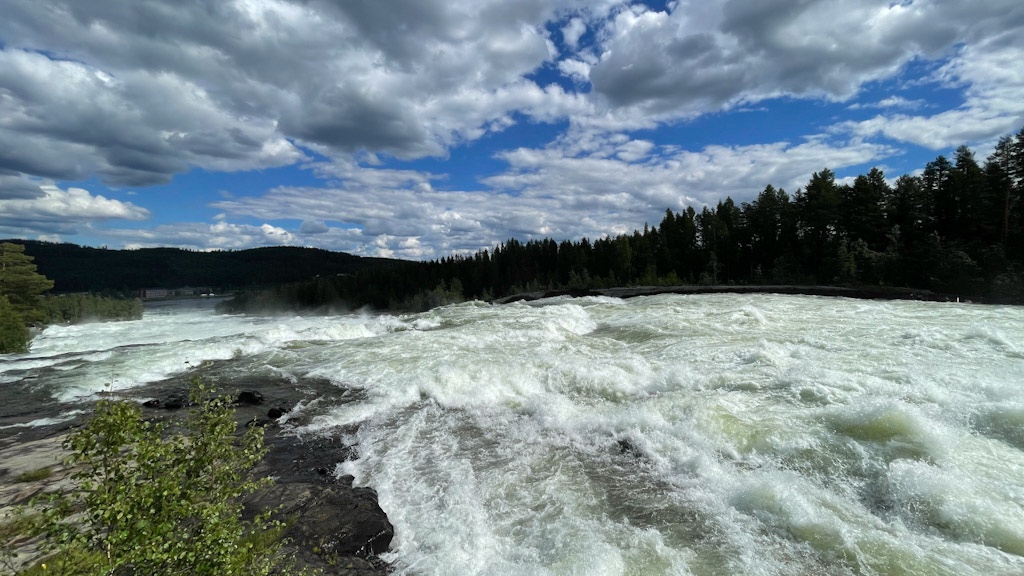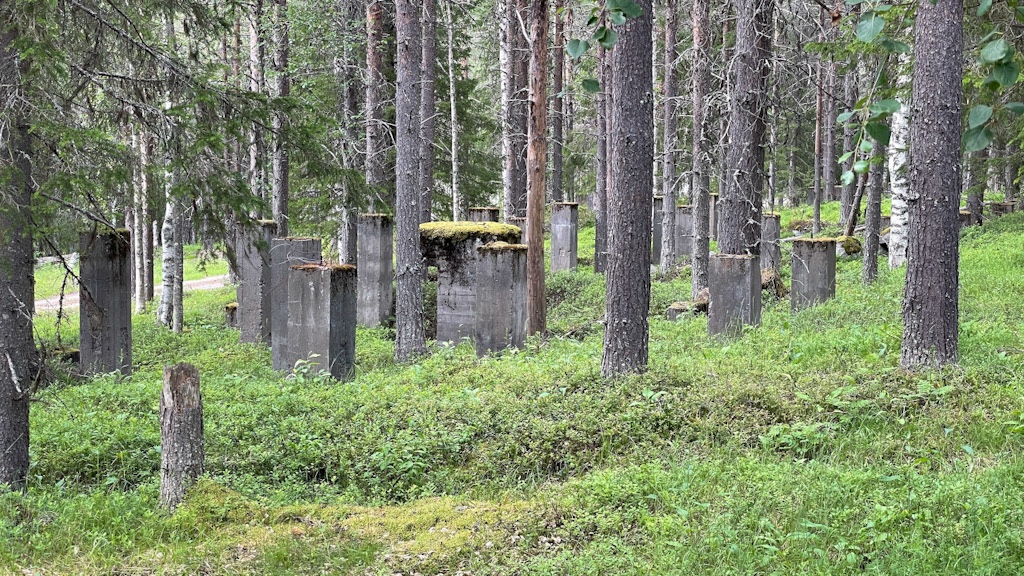 Like Norway, Sweden provides great free camping spots often with BBQ pits and firewood provided but be warned of the mosquitoes! We have never seen so many nor been bitten so much despite having visited the Amazon and Africa!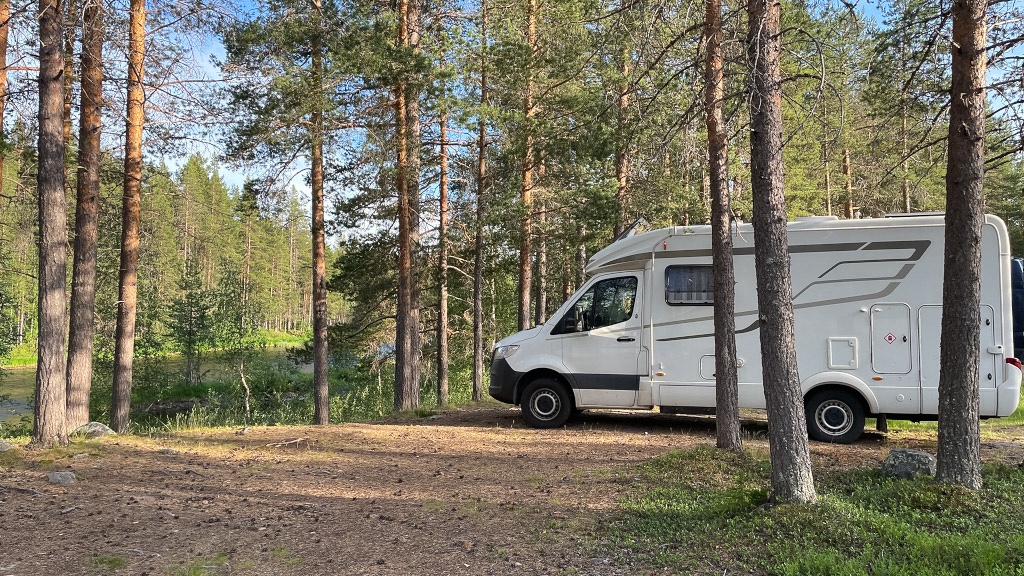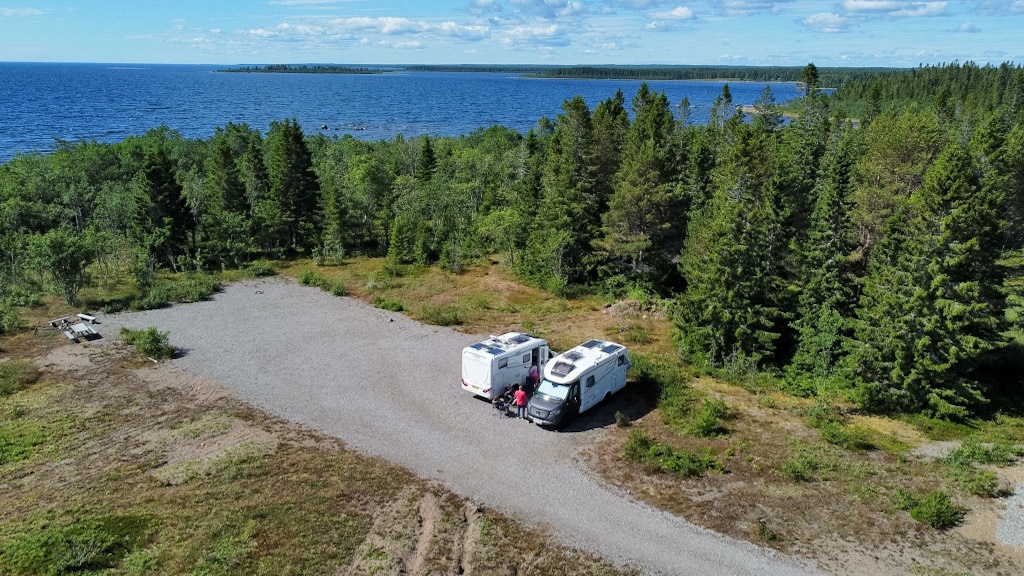 We used two campsites whilst in Sweden mainly because we needed to do laundry with the free WiFi being a bonus! Överhörnäs Camping is a lakeside campsite just off the E4 close to the west coast. It's a mixture of cabins and touring pitches with a small RV car park which has three pitches. We used the latter and it was SEK240 (just under £20) a night without EHU. The site has a free washing machine but no drier, and is very clean and well organised by friendly, helpful staff.
Much of the region is long straight roads through forests and lakes but the High Coast area is well worth a visit and we stopped in Skuleskogen National Park for a couple of nights so we could get out for a decent hike.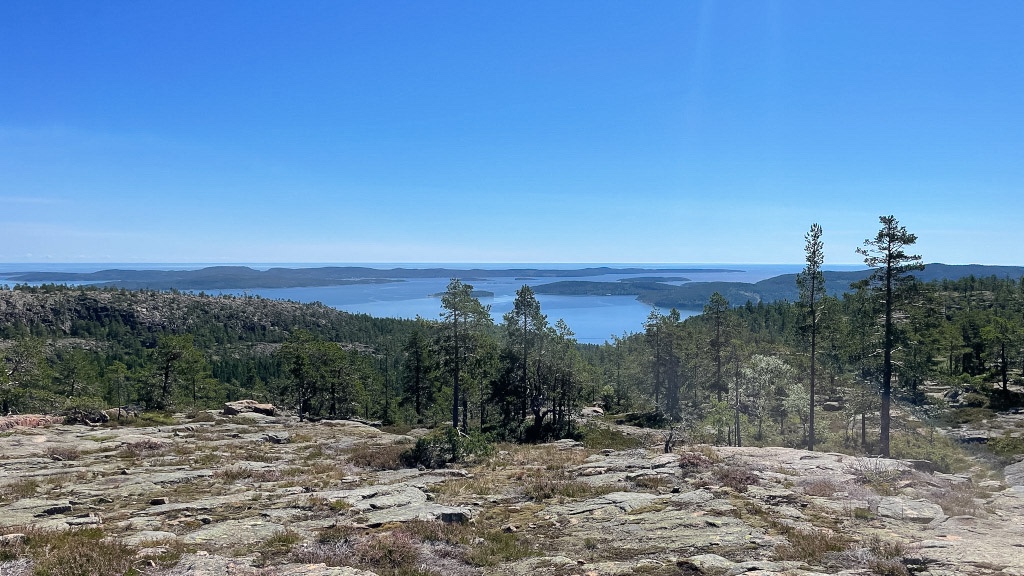 Our route was taking us southwards along the coast with our original plan to spend a couple of nights in Stockholm. But, as we often do, we changed our mind and decided we'd save Stockholm for a future long weekend, taking a more inland route towards the south coast, via more forests and lakes.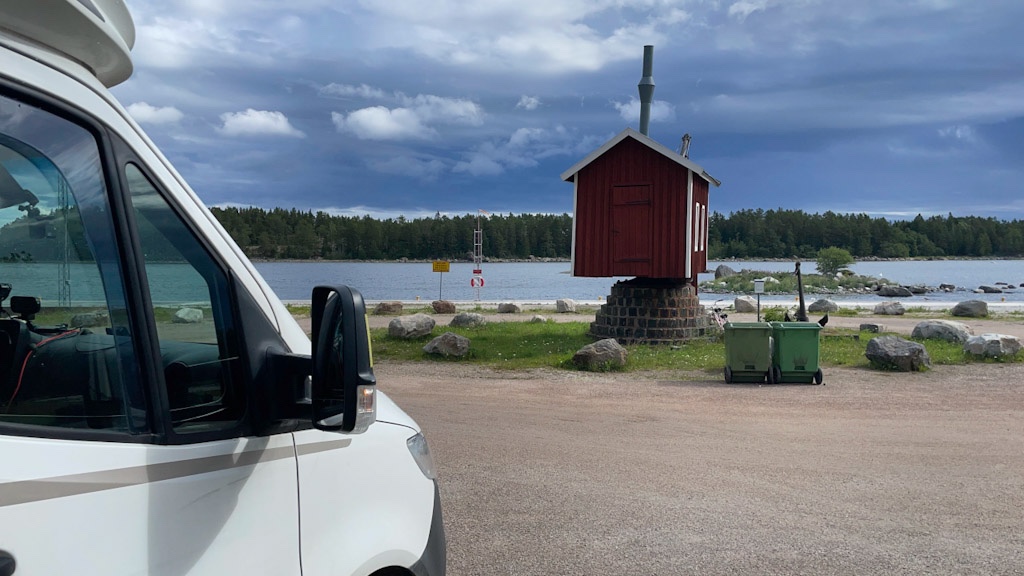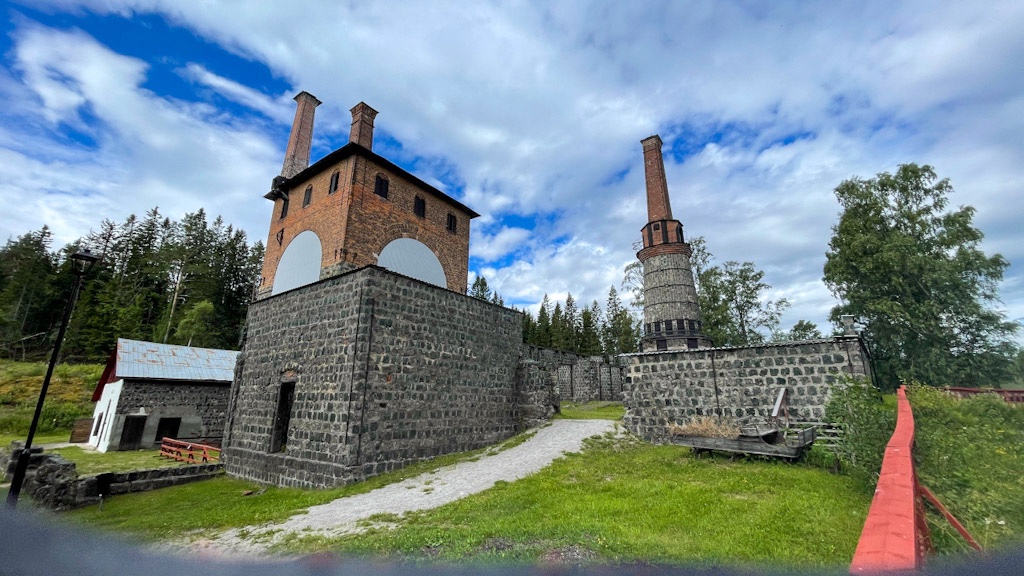 We spent two nights on the island of Öland, a fascinating place to visit and just across the bridge at Kalmar. We managed to find a reasonably priced campsite, Ventlinge Ställplats, in the south of the island within the UNESCO World Heritage area which is full of hiking and cycling trails, Iron Age forts and ancient farms. The campsite is a large grass field which accommodates about 20 vans plus a small tent area. We paid SEK160 (around £13) a night without EHU and there is a washing machine for SEK40 a wash, but no drier. The owner was very helpful and provided lots of tourist information on the local area.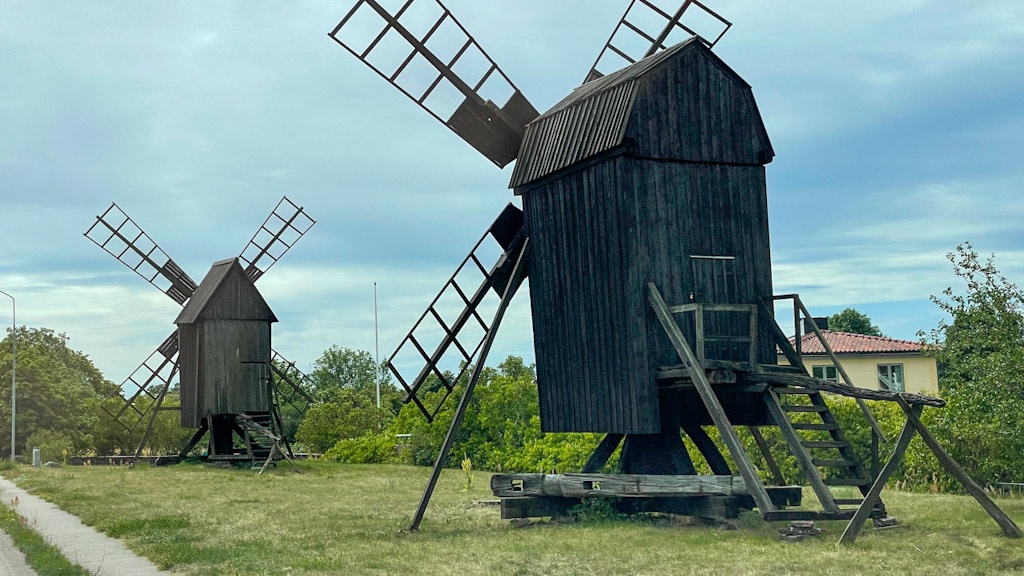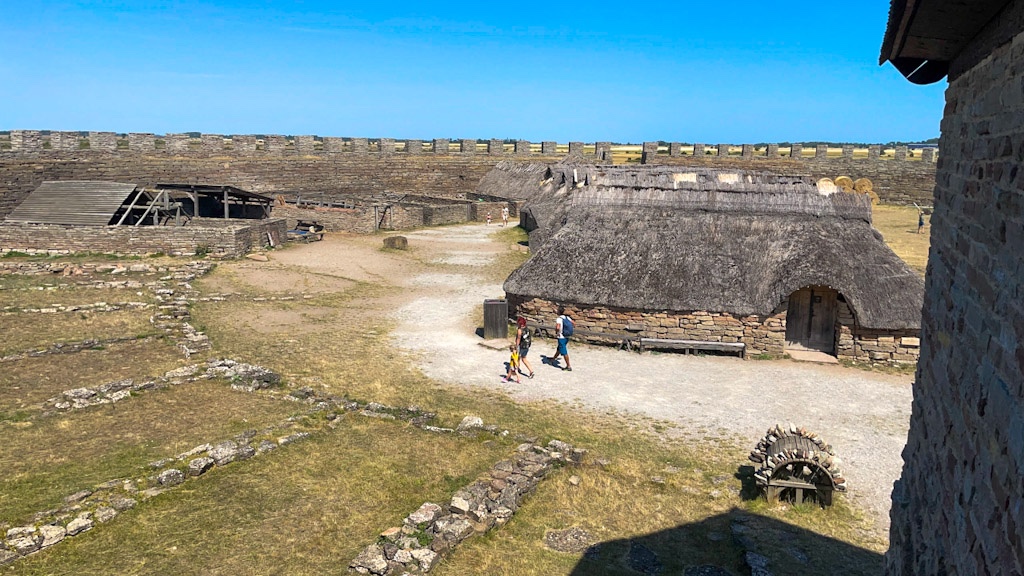 After a couple of nights on the very busy south coast, including a visit to the most southerly point at Smygehamn and an obligatory visit to Ikea in Malmo, we crossed via the Oresund Bridge into Denmark to truly start our journey home although we still had over 1,000km to go!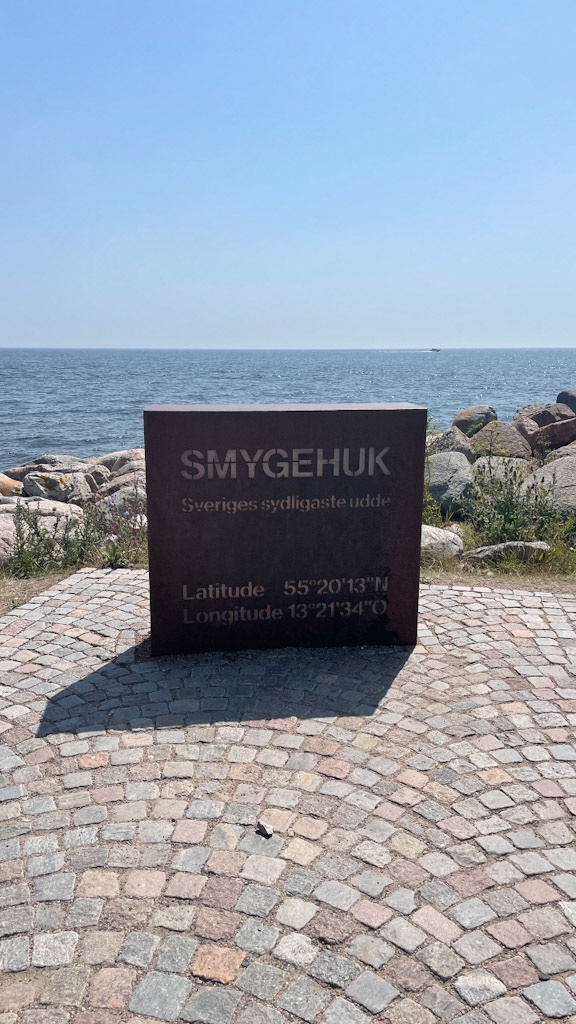 We spent one night near Gedser, at the southernmost point of Denmark (spot the theme here!) where we encountered a bit of a storm. For about half an hour the van was being shaken by the wind but the heavy rain did go some way to washing off a lot of the dust and dirt we'd acquired "off-roading" in Sweden.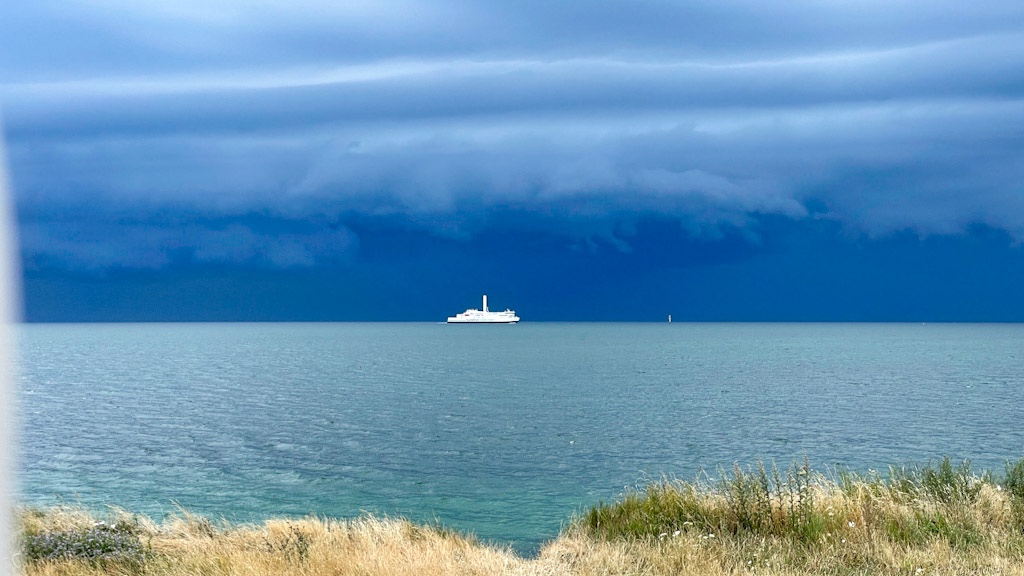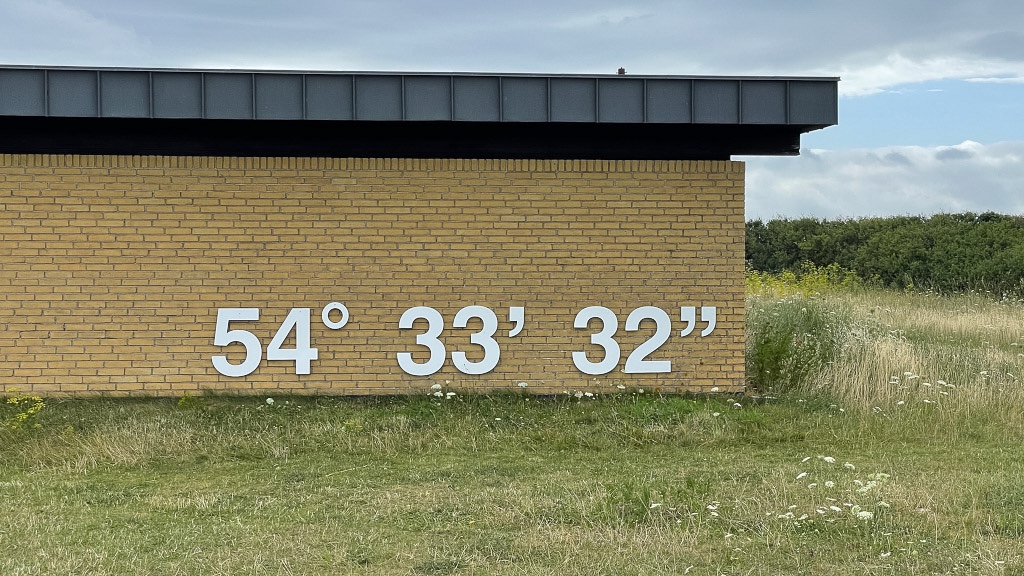 In another route change we decided to take the 45 minute ferry from Rodby in Denmark to Puttgarden in Germany, rather than drive through Denmark and save a few miles on the van. The two nights in Germany were uneventful and the driving pretty boring as it was all motorway. Hamburg was a nightmare to drive round and through, as it was on the way up, so we shall do our best to avoid there in the future!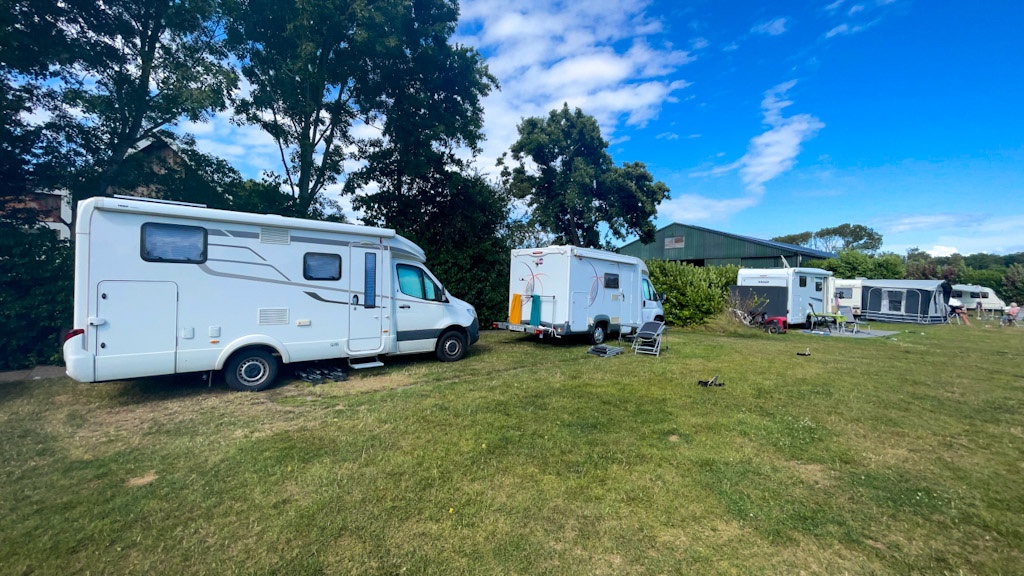 We had factored in a couple of nights in the Netherlands to break the drive but free parking was difficult to find along the coast so we ended up on a mini-campsite on a farm near Veere which was definitely more our thing than the big all-singing all-dancing sites aimed at families (and significantly cheaper). Ben Trovato camping was €27.50 per night including EHU and tourist tax and parking is on a grass field. It was a bit tight getting in and we were squeezed between two long term residents of the site but it didn't feel overcrowded, unlike some of the Southern European sites. We were able to walk from the site into the town and it really was worth the visit.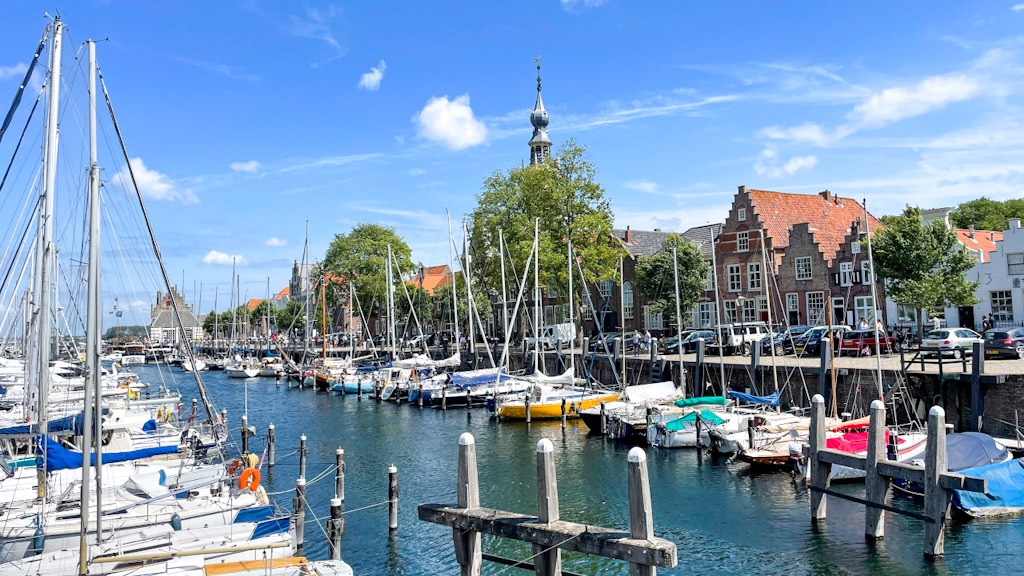 Having a late crossing through the tunnel meant that we could get all the washing done at a couple of Revolution laundry places, using the big machines to get the winter quilt washed. It proved quite expensive in the end but worth not having the hassle when we got home. We cheekily turned up at Eurotunnel 4.5 hours early and managed to get a train almost 2 hours earlier than our booking which meant we at least got to drive the short distance to Canterbury P & R car park in the daylight.