Having been as far north and as Far East as we could go in Norway the only direction we could go in now was south and begin our long journey home.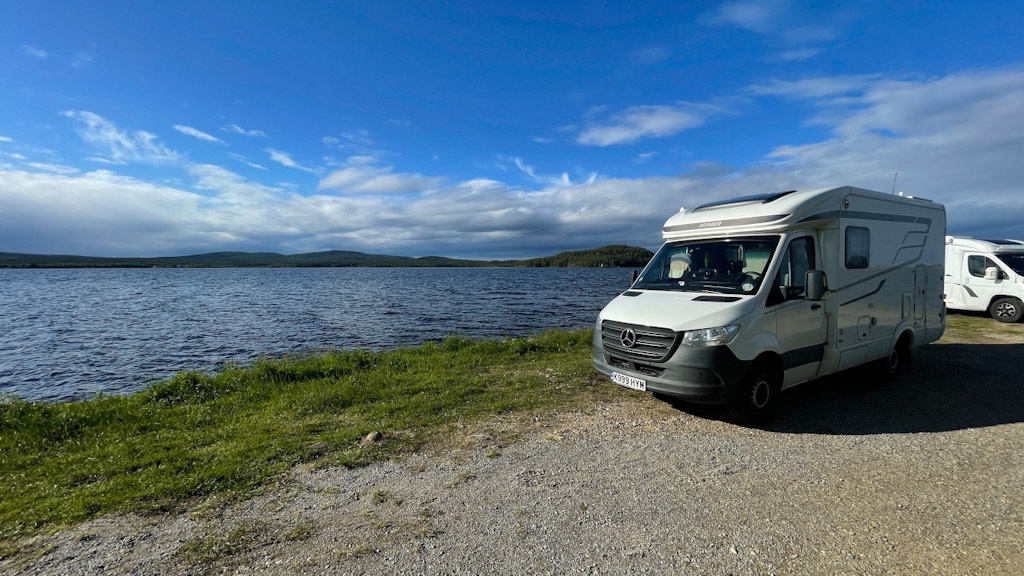 From Grense Jakobselv we headed into Finland as we had a few days to spare before meeting friends in Norway for a week's holiday (yes, we still need a holiday from time to time!). With the need to do laundry in mind we picked Camping Uruniemi on Lake Inari and selected a lakeside pitch, €22 p/n without EHU. The contrast with Norway could not have been more apparent as we drove long straight roads surrounded by lakes and forests – beautiful in its own way but not the mountains we'd left behind. And with all the water comes the mosquitoes!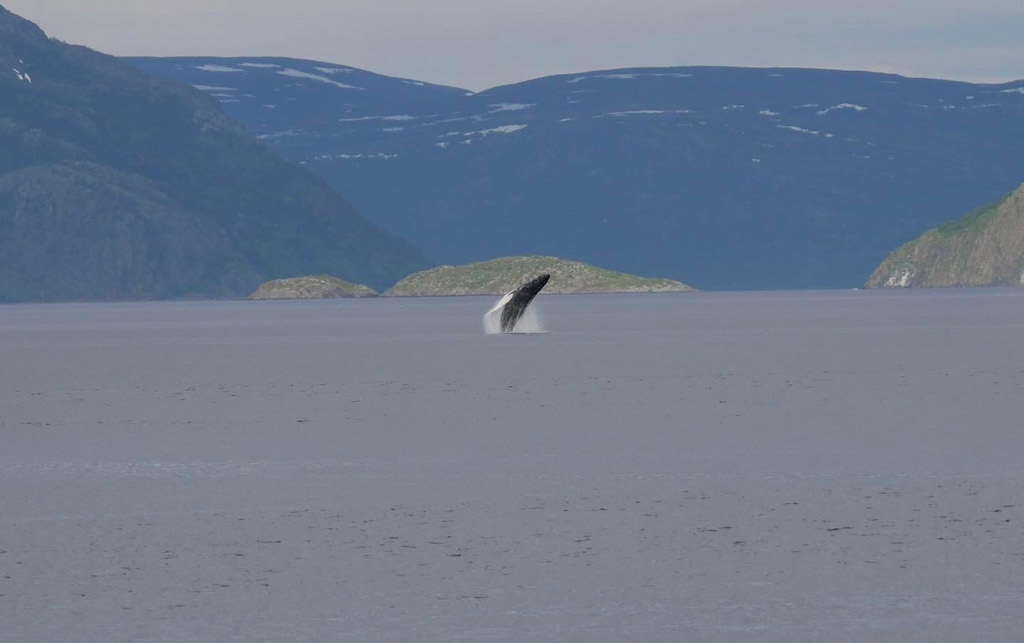 After just two nights at the lake we decided to move on back towards Norway and with our first choice of park-up not the best, we continued on to the coast and back to one of our favourite places near Talvik. It was here that we saw orcas a couple of weeks ago and this time we were treated to a humpback whale, caught completely by chance on camera as we tried to photograph the dolphins playing in the fjord!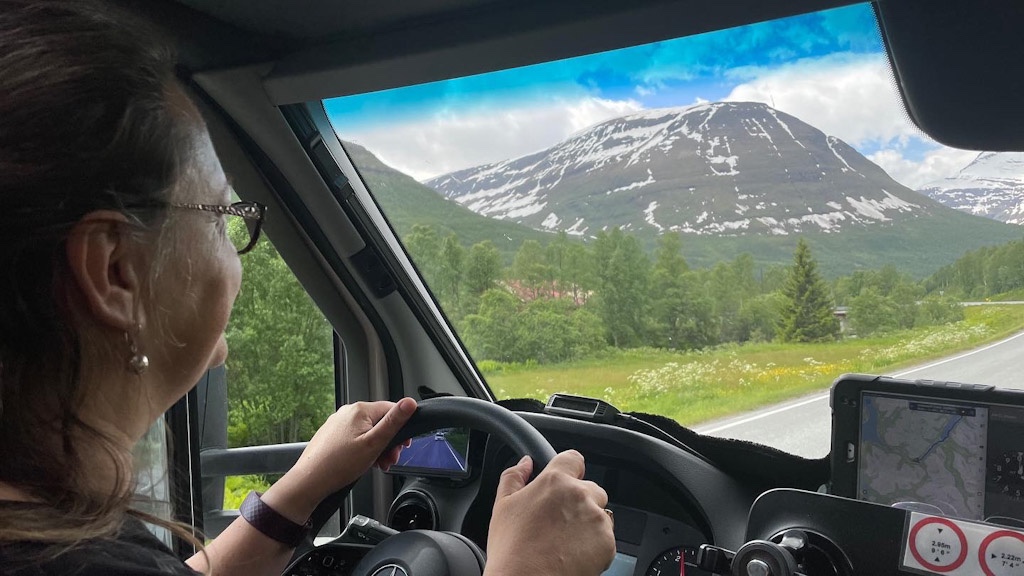 We continued south along the coast finding yet more stunning places to stay. We always knew Norway would be beautiful but it has surpassed all our expectations.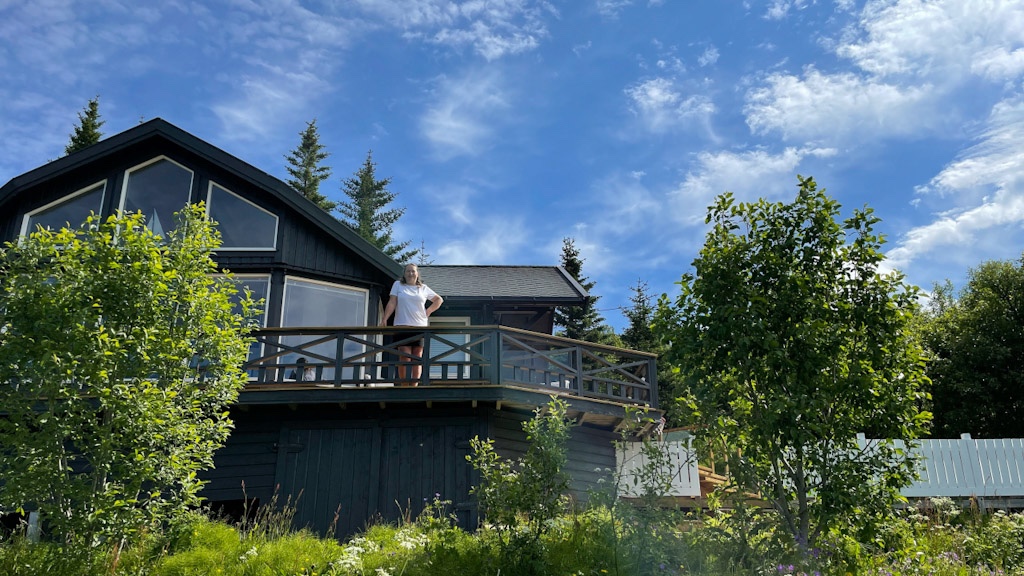 Before we moved into the van we always had a week away with friends and wanted to continue this. COVID ruined our plans for a couple of years but we finally managed to arrange it so Sarah and Colin could meet us in northern Norway. Our last trip together had been to this area but in February so very different conditions. We had booked a house via Airbnb on a fjord for a week of relaxation and exploration of the Lyngen area – well worth a visit and away from the main tourist route.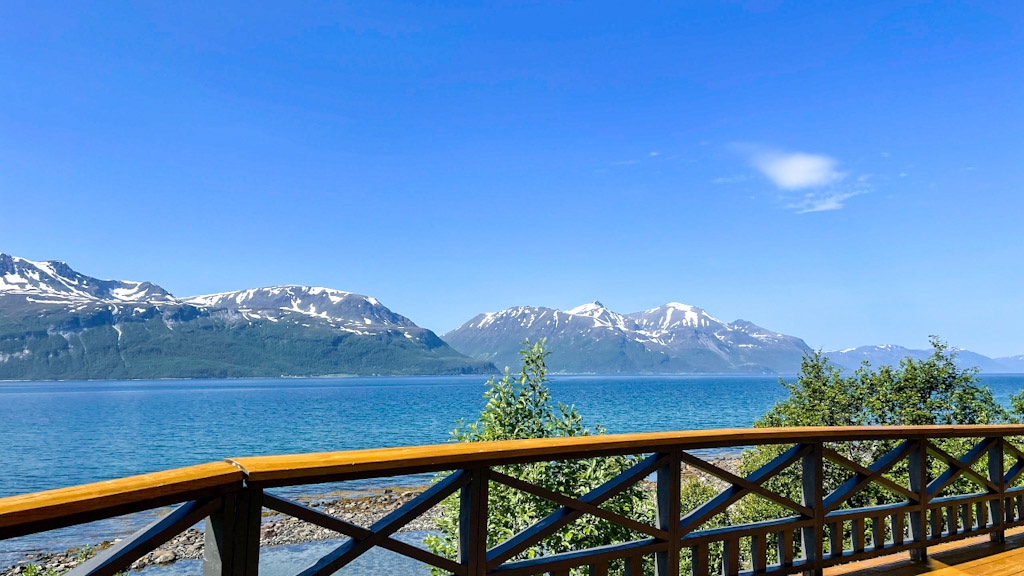 We did one walk to the Blue Lake a few kilometres from the house. It wasn't a long walk but not the easiest as most of it was over a boulder field. The lake at the end certainly lived up to its name.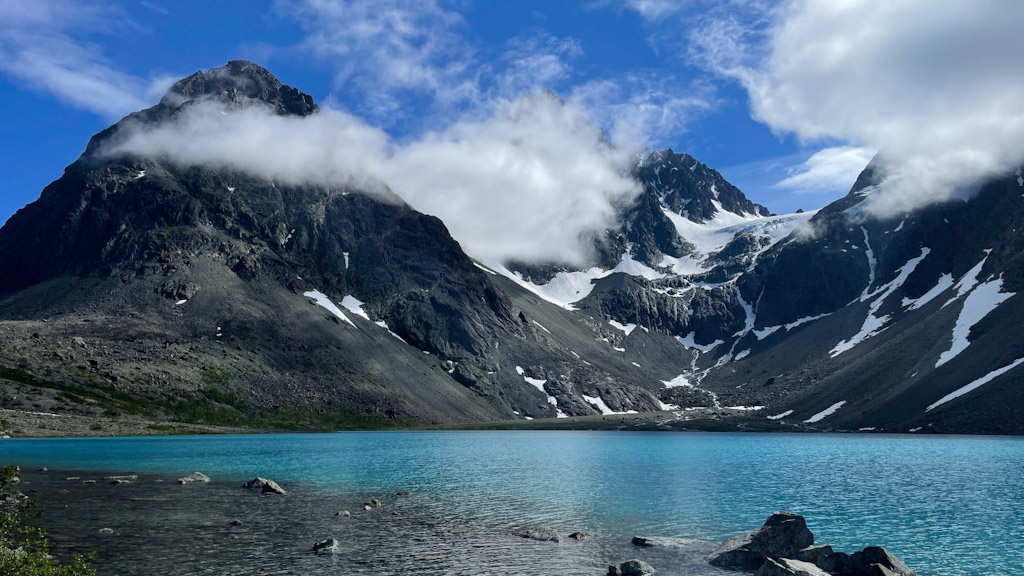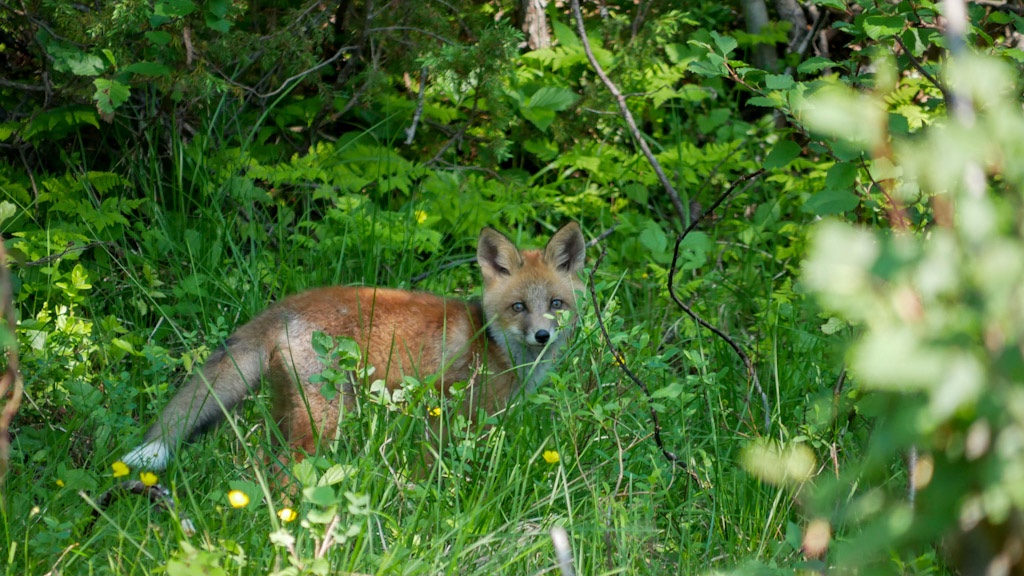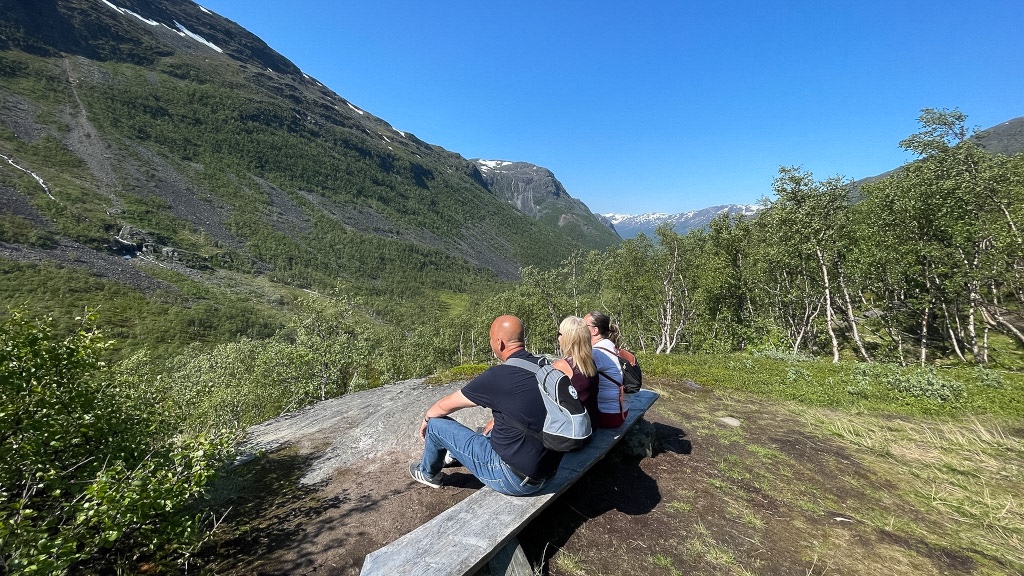 This was a great week spent with our closest friends and we can highly recommend the place we stayed in. We also picked one of the hottest weeks to be there but swimming in the fjord was a great way to cool off and in the evenings we sat on the deck with a glass of wine/beer watching the dolphins and again, the midnight sun.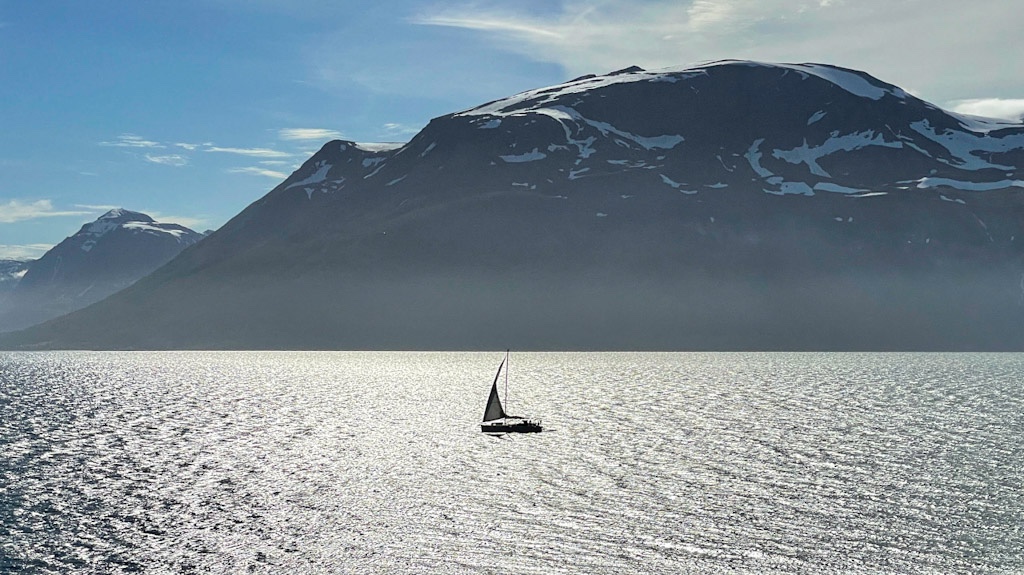 After a week there it was back on the road and next stop, Sweden.