After a mad rush through five countries we made it to Norway, the main destination for this trip. We took the ferry from Hirtshals in northern Denmark to Kristiansand on a bright day and parked up for the night just to the west of the city.
Day one's task was to find a replacement tyre as Bob had noticed a noise coming from one of the front tyres as we were speeding through Germany. After trying several places we were pointed in the direction of a tyre specialist near Stavanger where we ended up having to buy two to keep a pair on the front. Not cheap but we decided to bite the bullet and get them done so the issue of not having a spare wouldn't be a constant niggle at the back of our minds.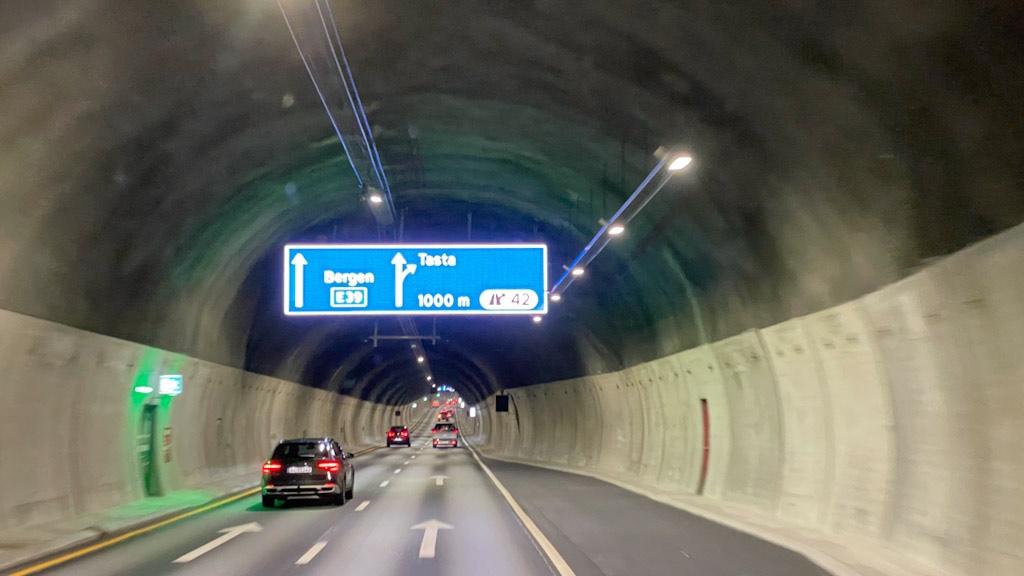 The dash from Kristiansand to Stavanger meant we didn't see much of the south coast but as we're discovering there is SO much to see in Norway, if we'd spent more time here then we would have had to cut back somewhere else.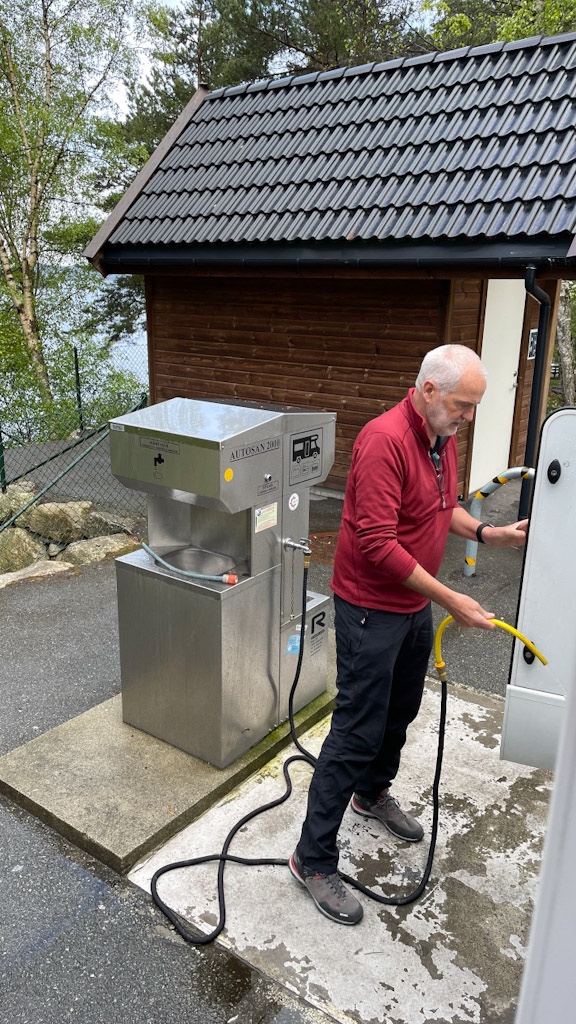 Before leaving the UK we had ordered a BroBizz tag which would allow tolls and ferry costs to be charged direct to our UK credit card (have Halifax Clarity Card so no conversion fees). In hindsight we should perhaps have also ordered a Norway ferry pass/tag which would have cut the cost of the ferries in the north of the country and to the Lofoten Islands. Unfortunately this couldn't be done on the road as the tag is delivered to your home address. Without a tag, tolls and ferry charges are invoiced to your home address – everything is done via ANPR.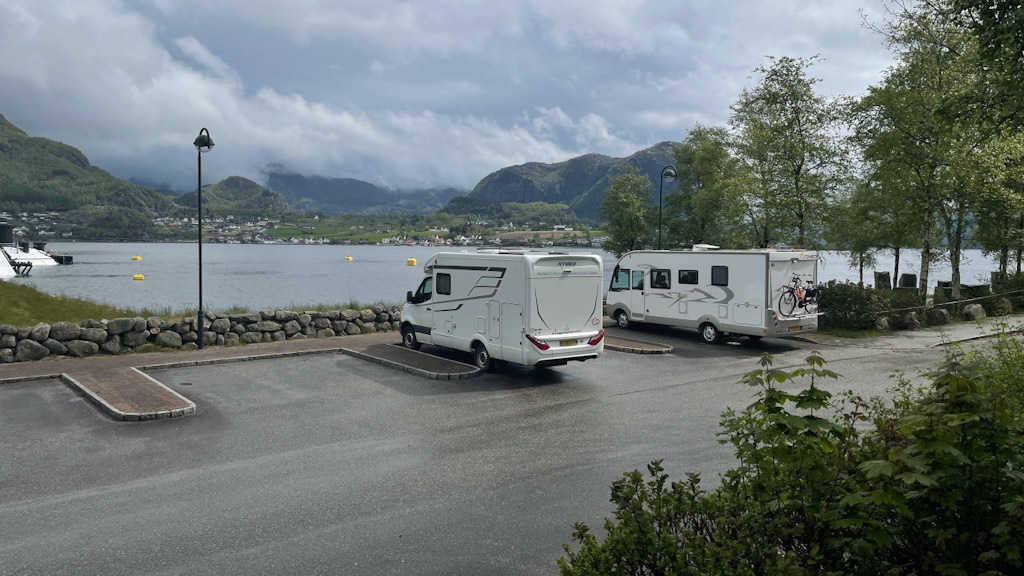 As a general comment, motorhoming in Norway is a breeze! There are lots of free parking spaces in amazing locations (where you can't park is clearly marked) and there are roadside standalone service points everywhere – we are using Park4Night as our source for both. Park ups have been clean and no-one seems to abuse the facilities or overstay. All probably why we are seeing hundreds of vans on the road!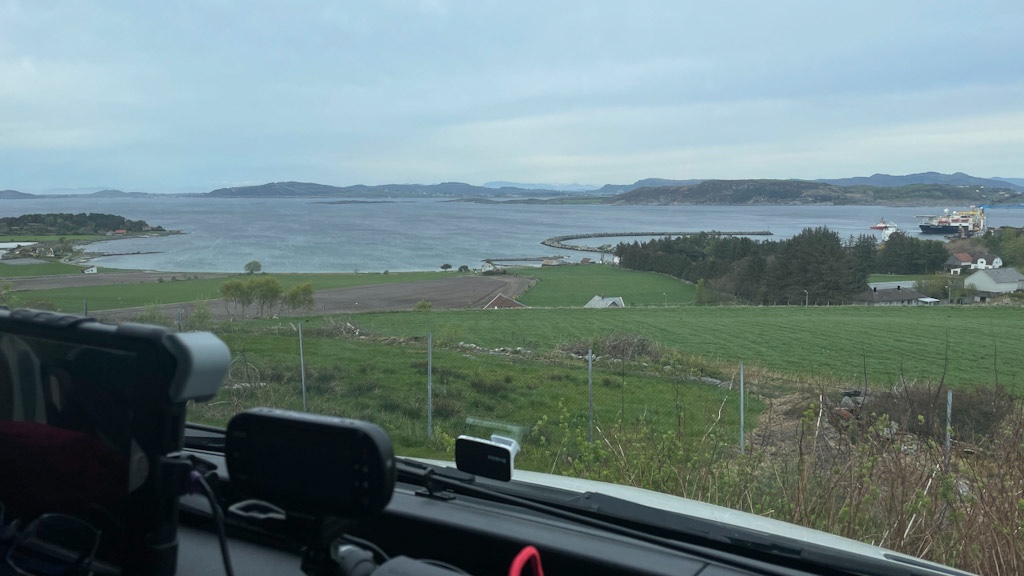 After a night on top of Randerburg "Mountain" (we were about 100ft above sea level!), we left Stavanger via the 14.4km long Ryfylketunnelen under the sea/fjord to spend a couple of free nights in a car park on the edge of Lysefjord near Oanes. The weather is very unpredictable and when the weather forecast has been for a few days of rain we have headed for campsites to catch up on laundry and use their wifi.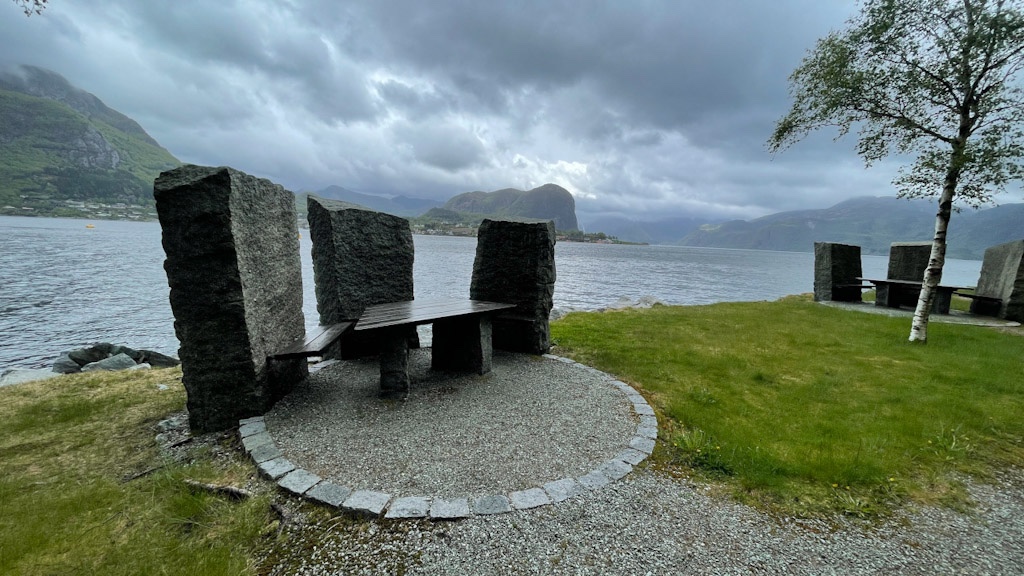 Since the UK phone companies are all reverting to capping EU roaming allowances or charging for usage we are trying to be mindful of our data usage as we typically use huge amounts of data. We have looked into getting a local SIM but they have proved to be expensive and topping up would be difficult outside Norway (thinking ahead to Finland and Sweden). So we're hoping that we can eke out our UK allowances until friends come out at the end of June and bring us a few new SIM cards!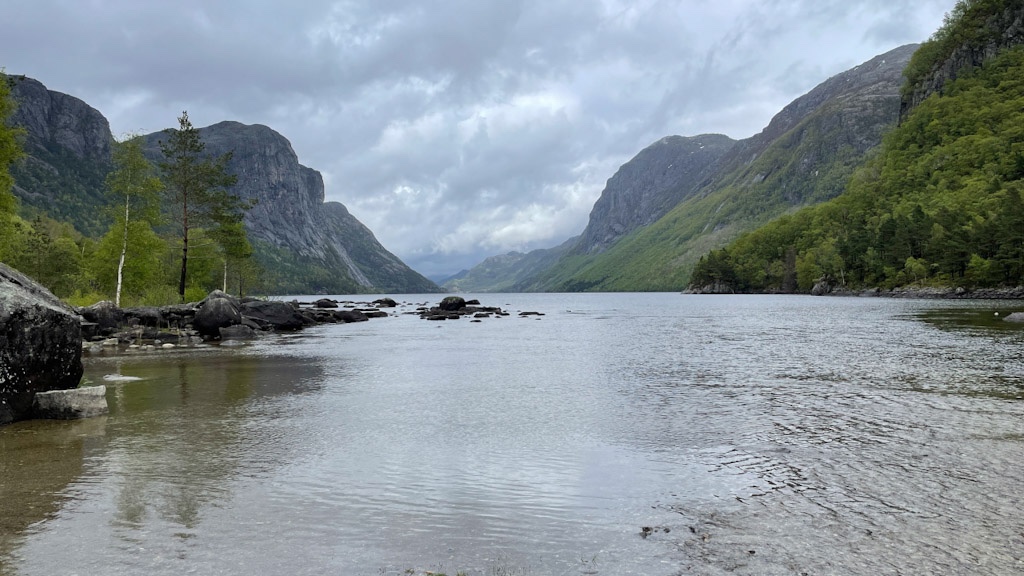 Wathne Camping is a mix of lodges and camping with a couple of pitches on a small beach next to a fjord but after parking there for the afternoon watching the water rise, we retreated to a grass pitch in the centre of the site. As luck would have it, a raised waterside pitch with a deck became available the following morning so we snuck back down there again! The cost here was NOK300 (approx £25) per night including EHU with laundry facilities at NOK35 (£3) per wash/dry and operated on an honesty system – you tell reception how many times you used each machine.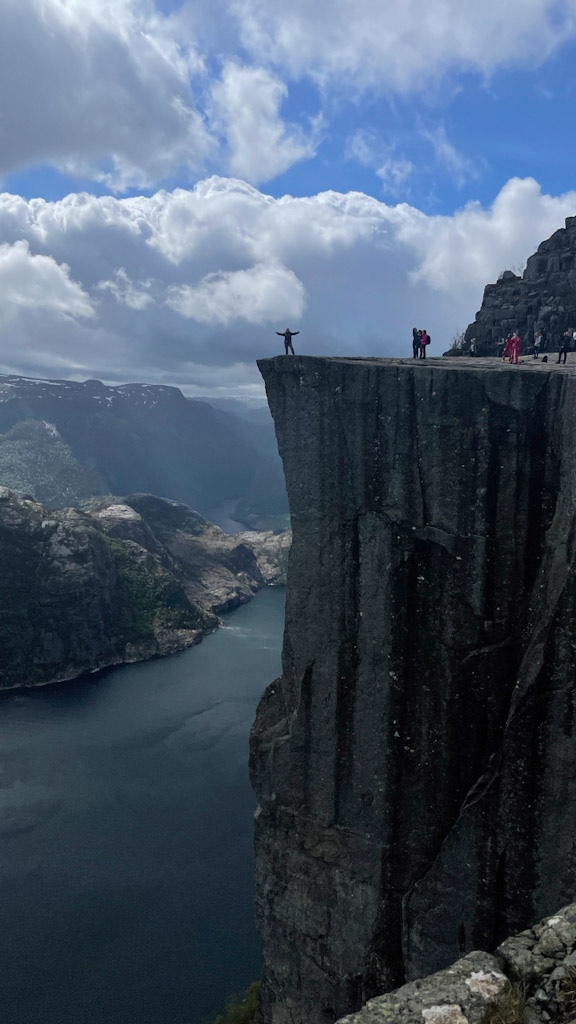 Having caught up with ourselves, and with the rain stopping briefly, we managed one of the walks on the list of must things to do in Norway – the hike up to Preikestolen or Pulpit Walk. This also coincided with our wedding anniversary and we couldn't have had a better day!