Leaving Finca we, as normal, chose a minor and then the yellow and green squiggly roads. They were turning out to be the most exciting and fun to drive.
After a quick shop to stock up the cupboards on the outskirts of Antequera we dropped into the Dolmen caves on the northern edge of the town. These are two megalithic monuments which date from around 2500 BC. We had been told to go to the visitors centre first to view the short film explaining how the structures were made. This is a free site to visit and well worth it. Being able to actually go all the way into them was something we could not have imagined being allowed to do in the UK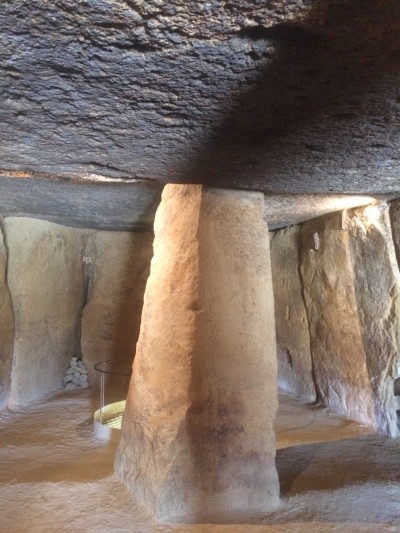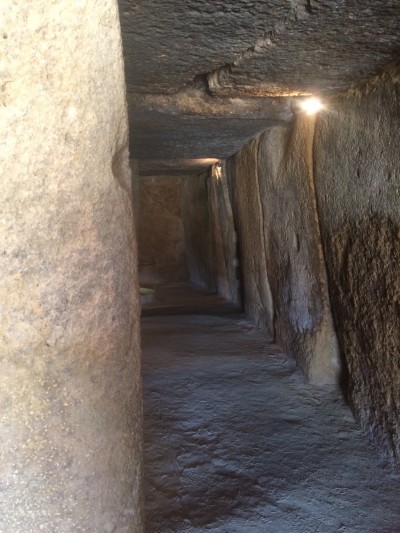 From there we headed off to El Torcal which is a National Park in amongst a vast eroded limestone area on a high plateau. Having 'sussed' the hours etc out we headed back to the nearby campsite 'Camping Torcal'
Driving into the complex the hairs on the back of our necks were getting a little prickly. It seemed more of a 'trailer park' with some rows of permanent caravans even having names. It just didn't seem the right place for us….
A quick U turn and we headed to Antequera to search for an Aire that was shown on one of the apps we have. For the first time ever we couldn't find it and it certainly wasn't at the given co-ordinates. Our only remaining option was to go to a campsite at Laguna de la Fuente de Piedra. This lake is know for the hundreds of flamingos and was on the list of places to drop by on our way to Cordoba.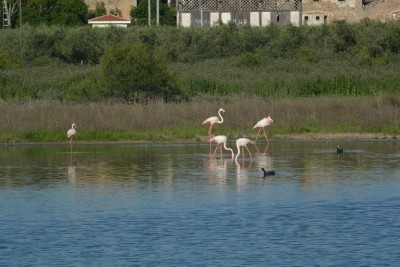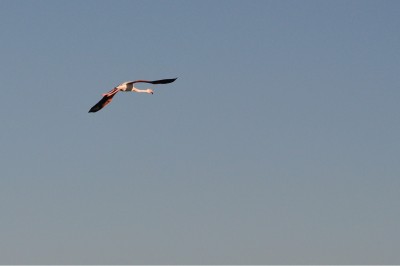 The lake was a 2k easy stroll and about that many photos were taken!
The next day, a Sunday, we headed back to El Torcal. We booked a 'red route' guided tour for €8 a piece (there are other walks accessible without a guide and clearly signposted). While the guide only spoke Spanish (fortunately we both have a good understanding of the formation of Limestone) he did take us around to several quite large Ammonite impressions and we were able to get the gist of some of what he was saying. The Limestone Karst is really stunning and inevitably several have been given names although we reckon a psychiatrist would have a field day with those who came up with the names!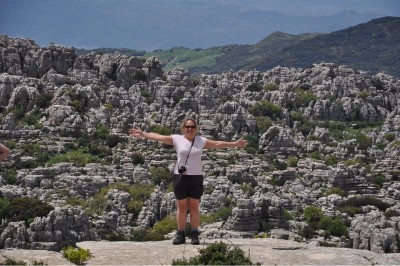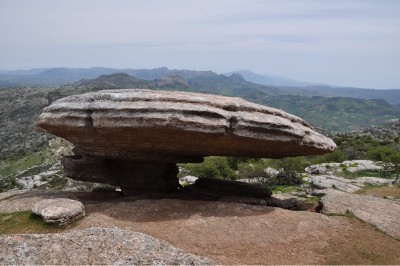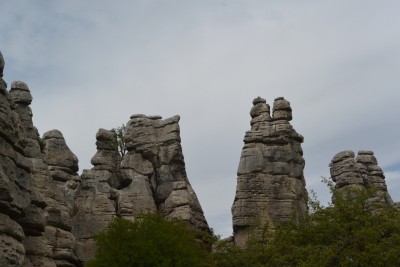 Following the guided trip we had a wander around the two unguided ones before returning to the van and Bob having his scotch on the rocks.