The guidebook mentioned that the province of New Brunswick was heavily forested and it wasn't wrong! However there is more to New Bruswick than trees and the whole of the Fundy coastline is stunning.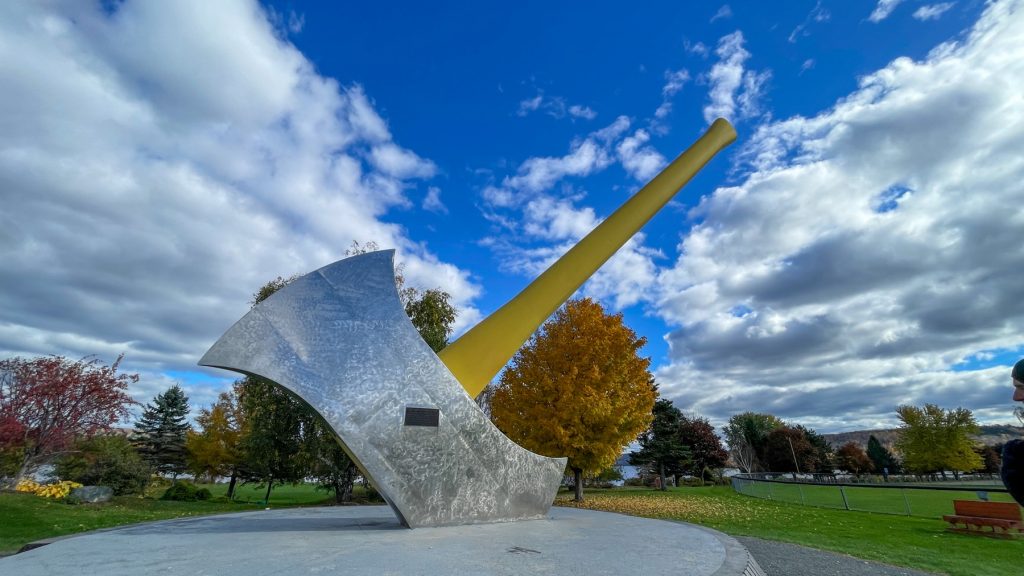 The province is also home to the world's largest axe (Nackawic) and lobster (Shediac), a waterfall where the water flows uphill (Saint John), a road where you appear to roll uphill (Magnetic Hill) and the world's longest covered bridge (Hartland) – thanks to our Atlas Obscura app for these gems!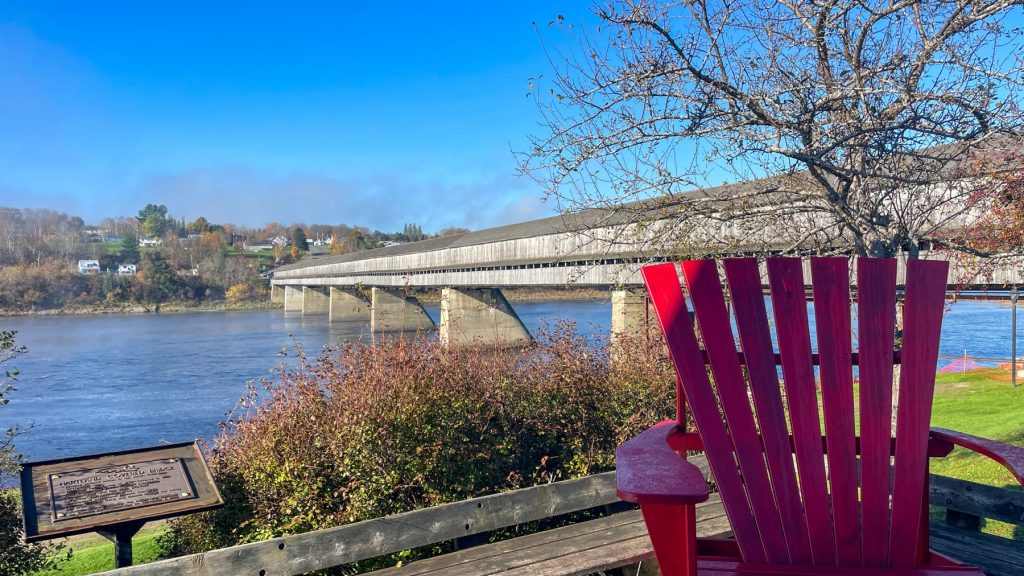 We had to spend a few days in and around Moncton for an appointment at Mercedes to get the handbrake checked. They were really helpful and squeezed us in following a cancellation. They even offered us a cab back into the city or a courtesy car whilst the work was being done however we decided just to wait around to drink their coffee and use the wifi – seemed fair enough given the £££s we'd soon be handing over!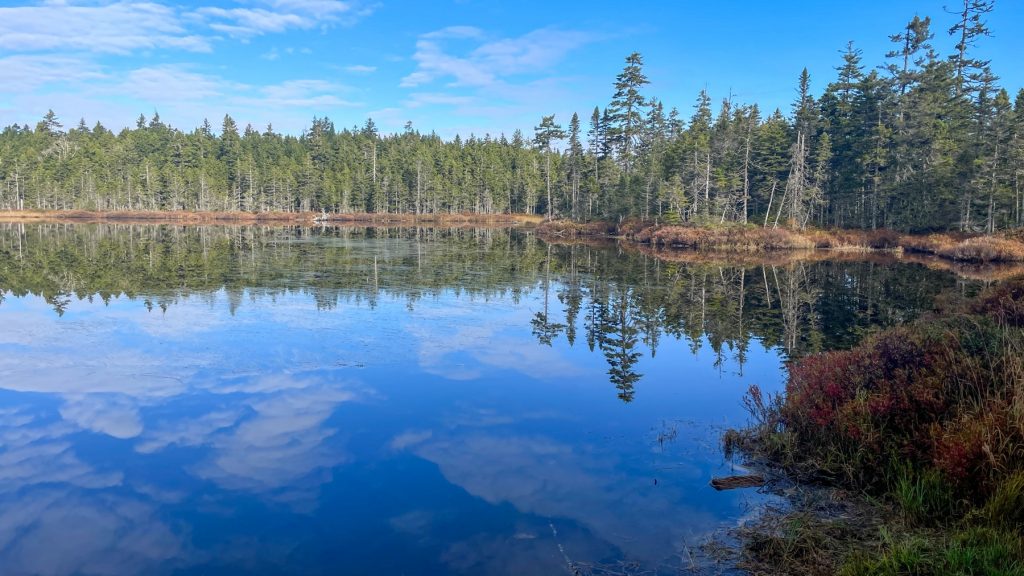 We'd also managed to get an appointment for a COVID booster through the local NB healthcare agency (really easy and free, which we weren't expecting). And once we arrived for the appointment at a drugstore pharmacy we were also offered a flu jab at the same time.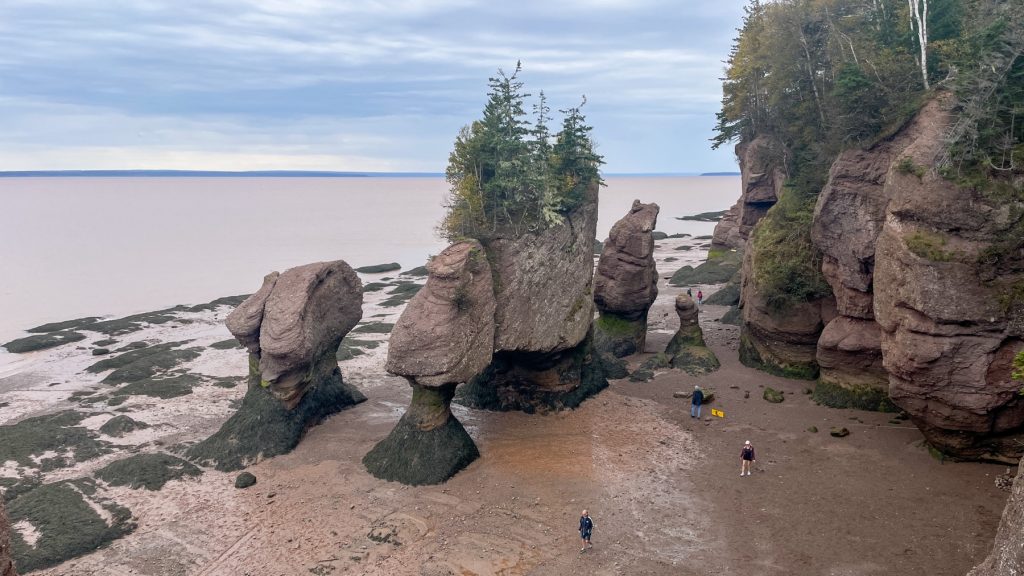 We spent most of the time in the province on the coast exploring more of the Bay of Fundy, visiting Hopewell Rocks Provincial Park, Fundy National Park and Fundy Trail Parkway. The extreme tides in the bay have created some amazing rock formations (our inner geologist went into overdrive here!) and although we didn't get to see the tidal bore wave, we saw so much else.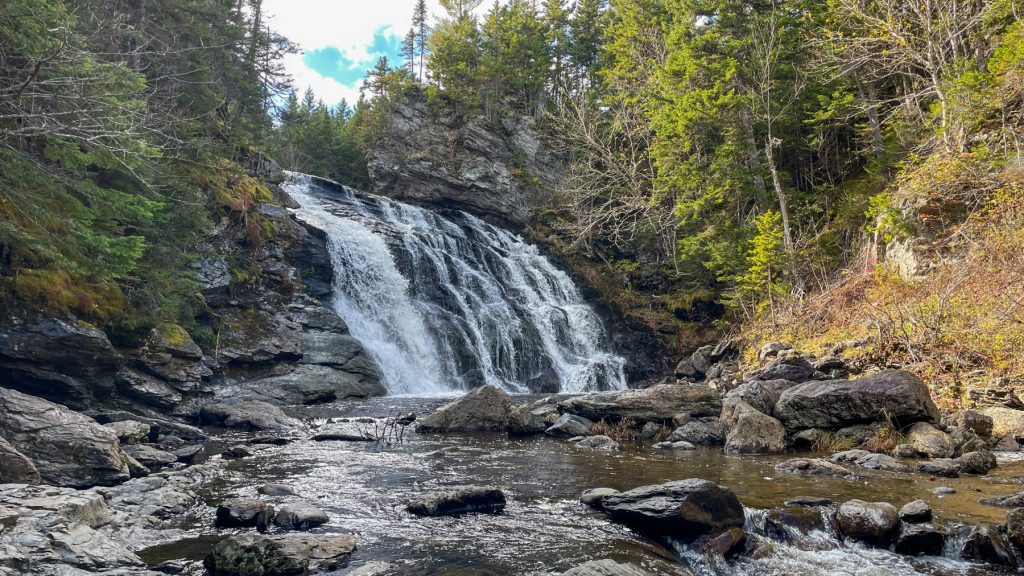 There are multiple walking and hiking trails ranging from a few hundred metres to multi-day hikes in the parks. We did a couple of hikes combining a couple of smaller trails and found ourselves wandering through forests, clambering over rocks and up the sides of waterfalls.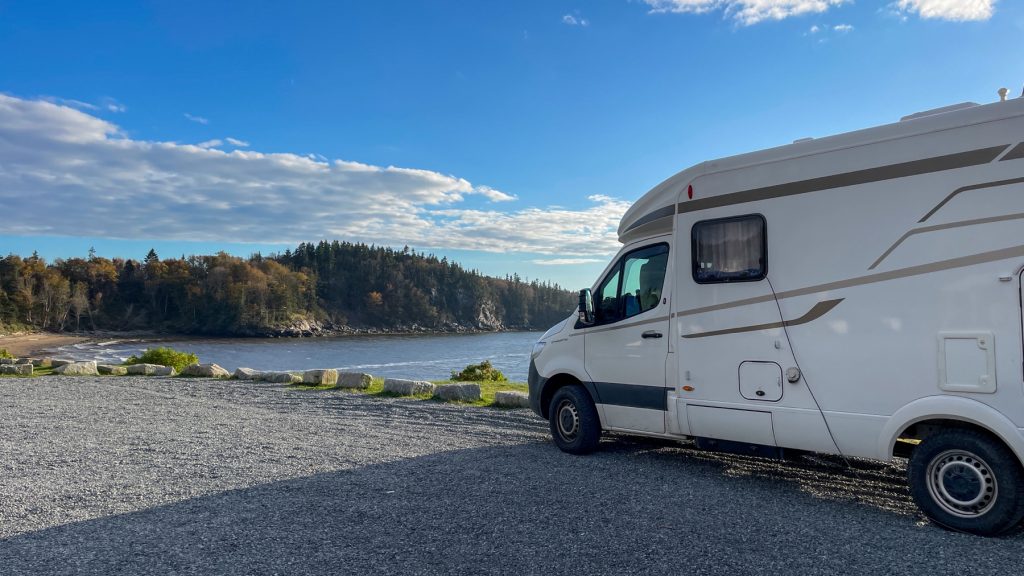 We entered the National Park using an annual pass but there were separate entry fees for Hopewell Rocks and Fundy Trail Parkway (around £20 and £13 respectively for the two of us) but both were well worth the fees.
Motorhoming in New Brunswick
We didn't use any paid for campsites or car parks during our time in New Brunswick, staying at places we found via iOverlander.
Many attractions have specific motorhome parking areas which makes visiting really easy.
Again we picked up water at fuel stations and in the National Park.
Blog: www.bobandjune.com
YouTube: https://youtube.com/user/bobclewley
PolarSteps:https://www.polarsteps.com/ClewleysOnTour/8608383-the-big-one-canada-to-argentina-and-back-again