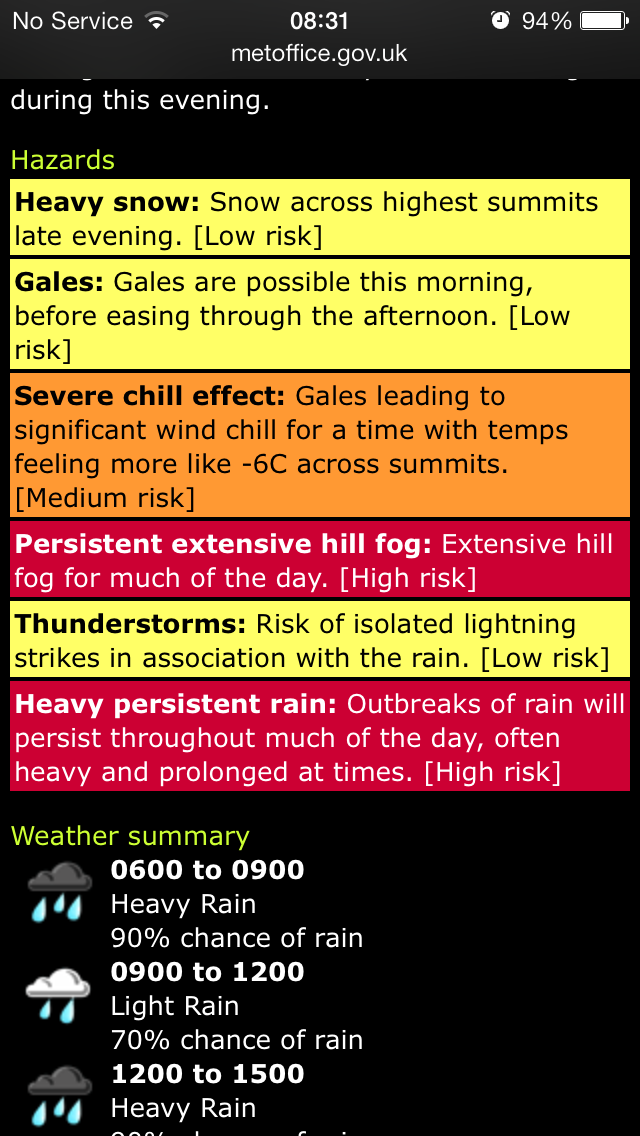 This weekend, thanks to a Groupon offer, we managed a deal at Baskerville Arms Hotel Clyro near Hay on Wye.  The intention was to walk up Hay Bluff and then onto Twmpa and then to Waun Fach.  However the weather was against us with warnings from the Met Office.
So we decided to go to the Mynydd Du Forest and bag a few geocaches.  This forest lies in the upper reaches of the Grwyne Fawr on the southern side of the Black Mountains. Bob has many very special memories anchored in this valley ranging from a Mountain Leadership course in the early 1980s to a fundraising event in 1990 for a special girl called Sally.  Most of the activities that Bob carried out here involved a great friend and mentor Bernie Jennings (BJ).  Sadly BJ is no longer with us but his memory lives on.
While taking part on the Mountain Leadership course Bob and BJ, with the rest of the group, woke up to heavy falling snow in the valley and by the time camp had been broken the snow was knee deep. Thankfully after a few hours of walking they managed to break into a Navy outward bound hut called Ty Isaf.  Here they stayed  for several days unable to get out of the valley.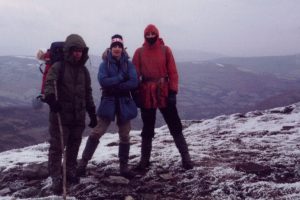 It was a great chance to poly bag down the hills and dig snow holes in the 6 feet deep (yes it really was that deep in the bottom of the valley).
Another time in the forest was a fundraising event for Sally, a family friend who was quite ill.  Sally needed a special piece of computer kit to enable her to talk to her friends and family. This was 1990 and the kit cost thousands.  Bob got 12 cops together from the Witney area and BJ (see, he is involved again) arranged a 'survival' weekend. The Long Plod. It was a brilliant weekend involving climbing, map reading and bivi making (and then having to sleep in them).  This weekend is still the first topic of conversation when two or more of the team bump into each other.
Back to this weekend.  In the forest now there are quite a few geocaches. There has been an orienteering course here for 30 plus years so I guess there was always going to be quite a few caches around.  We found 10 in all. Including one hidden in a plastic pigeon.  The day was quite a wet day but not as wet had we walked in the clouds on Hay Bluff.
Back to the Baskerville Arms Hotel for our evening meal…. Not a bad place.  A little tired, but the staff  were very friendly and helpful and the food was good.  We would use it again without a deal.
[sgpx gpx="/wp-content/uploads/gpx/Walkmeter-Hike-20140118-1042.gpx"]