28 June to 9 July 2021
After being in the city and then following the flat towpath, it was time to get back to some hills so off to the Malverns we went.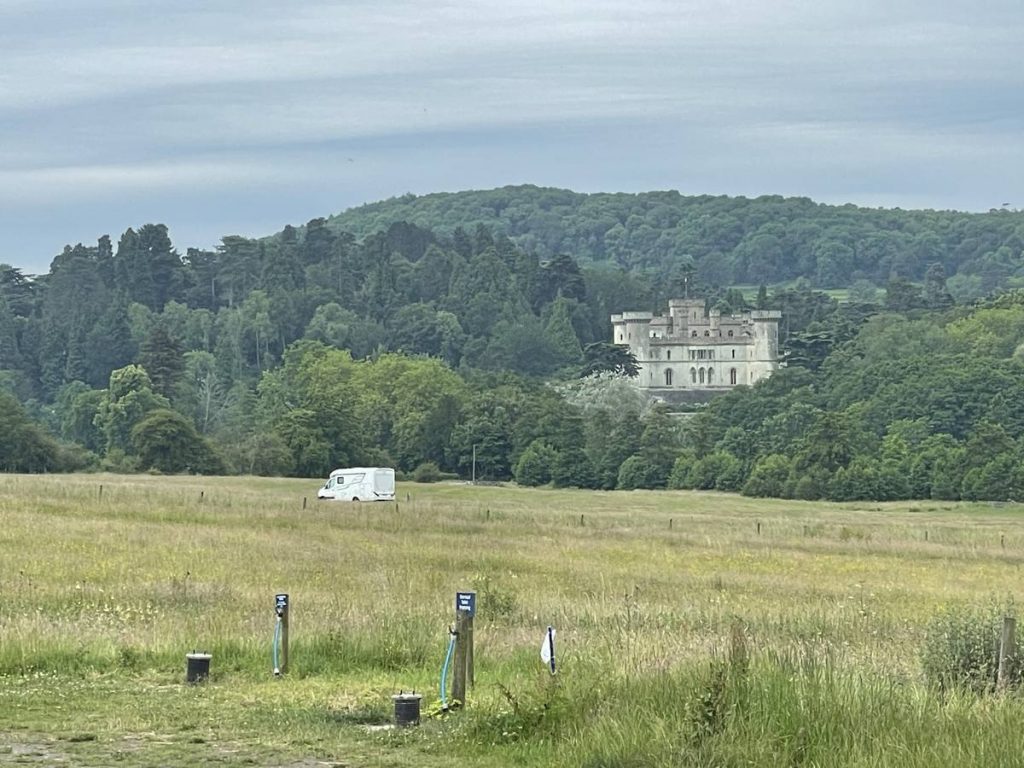 We were staying in the huge camping fields of the Deer Park in the grounds of Eastnor Castle. The facilities are minimal with just several freshwater taps spread across several camping fields with a couple of toilet emptying points. With few other vans there it was so quiet and peaceful – our nearest neighbour was at least 50m away from us!
Our long walk for this week was to be in to the Malverns and see how far along the ridge we could get taking into account the usual #clewleysstopforcoffee. We didn't quite follow our original route having missed a path (which on our return we realised why – someone had stepped aside to let us pass and had stood at the start of the path) and ended up following another path which led us through shoulder high stinging nettles.
Refreshed after coffee and cake we walked up to the top of the ridge for some amazing views of the surrounding countryside.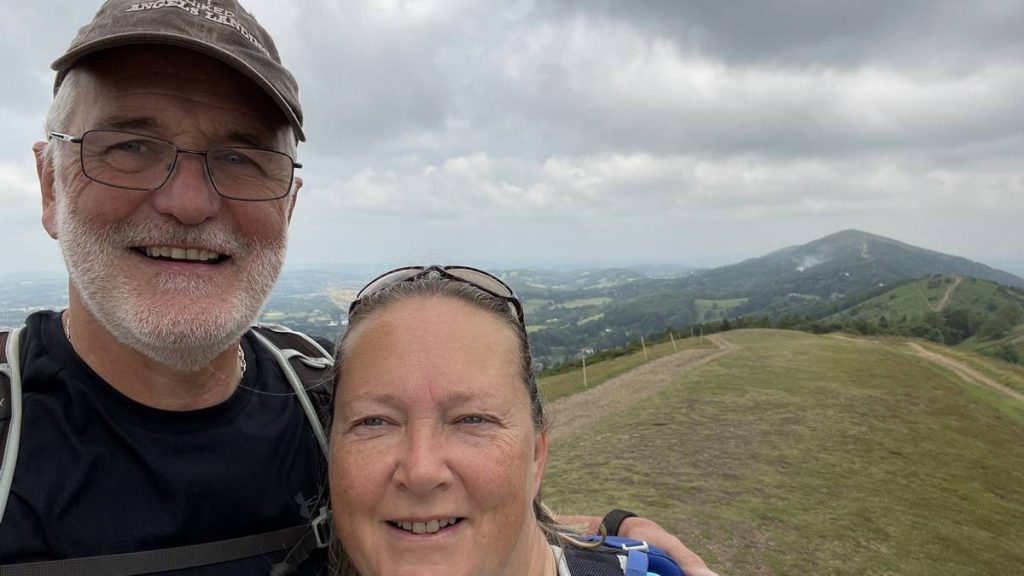 The return journey went more to plan and after another coffee we walked up to the British Camp Hill Fort, a huge hillfort thought to date maybe from the Bronze Age, 3,500 years ago, and which was subsequently inhabited by the Romans.
We also paid a visit to Ledbury, a pretty town with a number of timber framed buildings.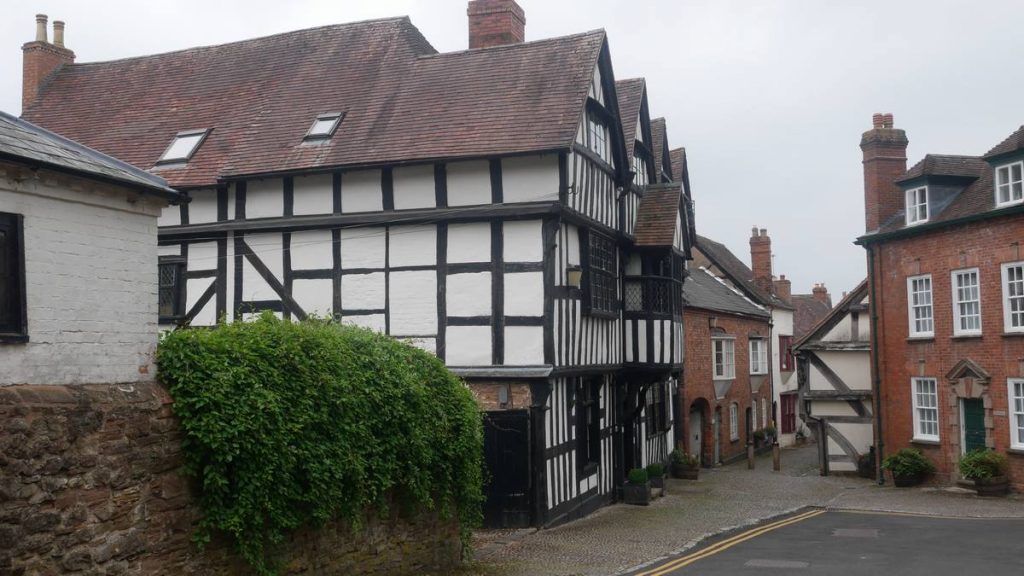 From here we headed back to Wiltshire to meet motorhoming friends for the weekend. Kilma Farm was another farmer's field but electric is available if wanted. Very friendly and helpful owners.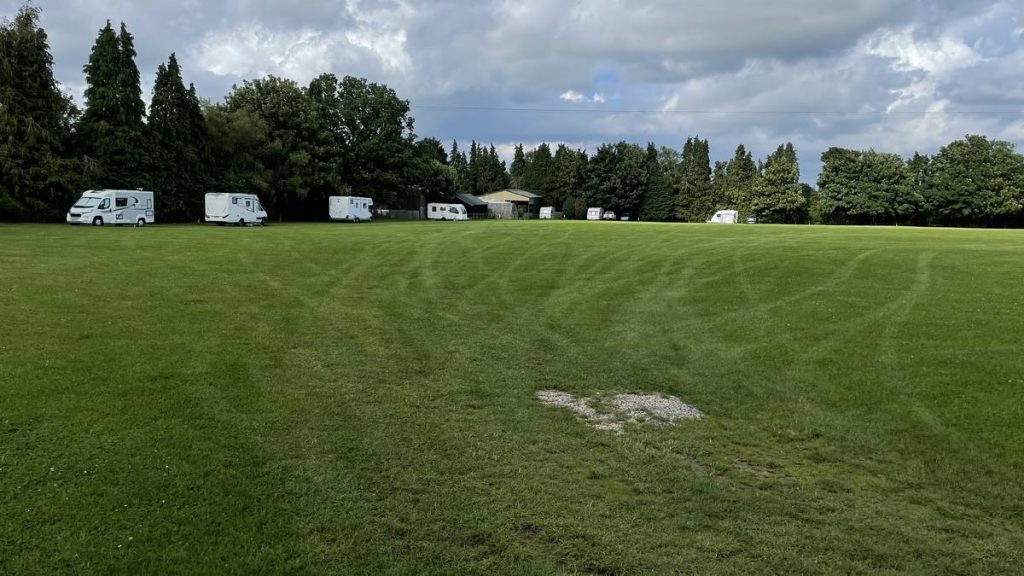 Unfortunately the balloon festival at Bowood House was cancelled due to the ongoing pandemic but it was great to sit around and catch up with old friends. We did manage one short walk to the local pub and managed to avoid the rain enough to sit outside for lunch.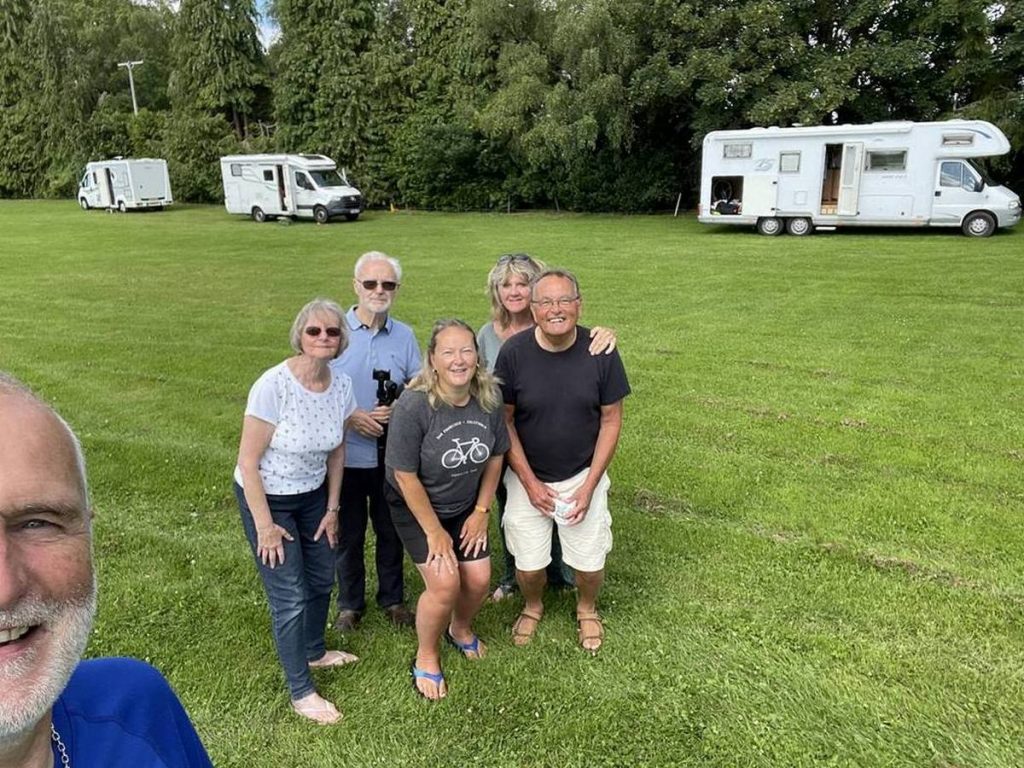 The organised route planning has not really kicked in yet for various reasons so we're jumping around a bit; it's back up to Hay-on-Wye on the England/Wales border and not a million miles from the Malverns stop.
We'd seen the Dark Orchard CL recommended by several people via the CL group on Facebook and it certainly lived up to our expectations. A well looked after site with a friendly welcome from Linda and her dad, and ideally located for a five minute walk into the town or a walk as long as you want into the Black Mountains.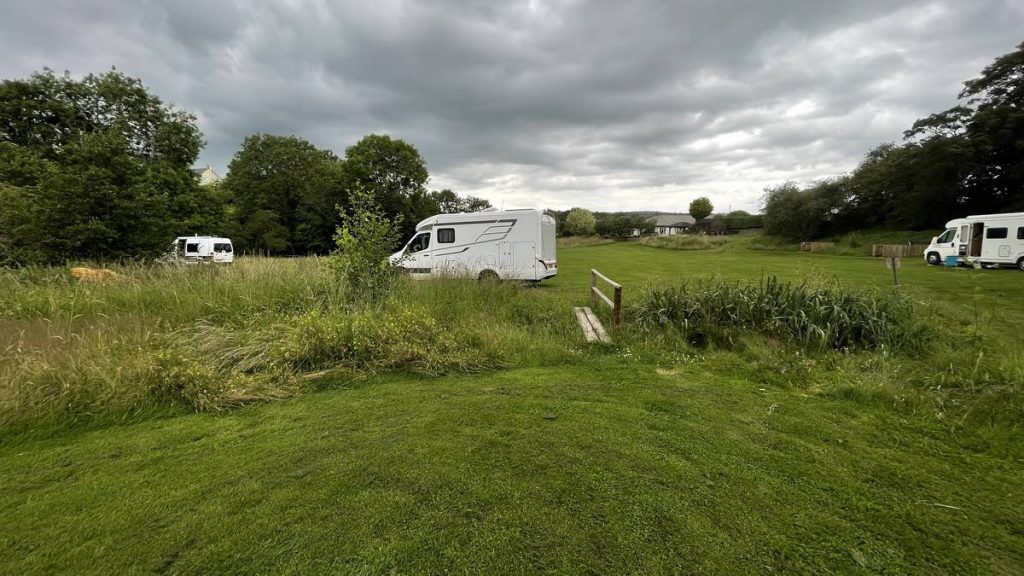 This was our first mountain walk in a long time with a route planned up Hay Bluff along to Twmpa and back home. The first part all went to plan and we again avoided the rain which we could see moving through the valley.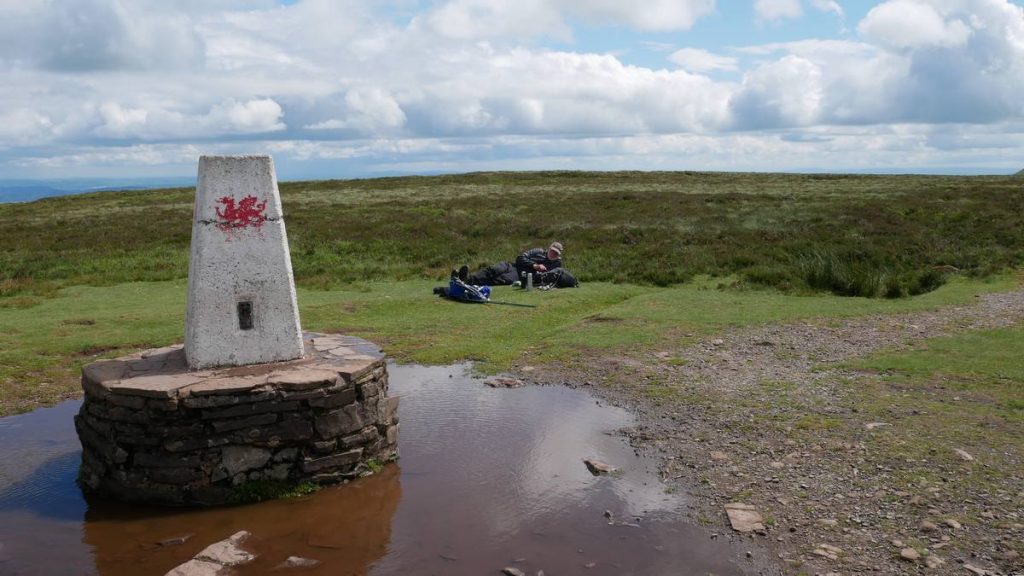 After the second climb up to Twmpa (almost 3,000ft of ascent in total today) and our usual pork pie and mustard lunch, our luck ran out and it was on with the waterproofs as we made our way down back towards the Wye valley.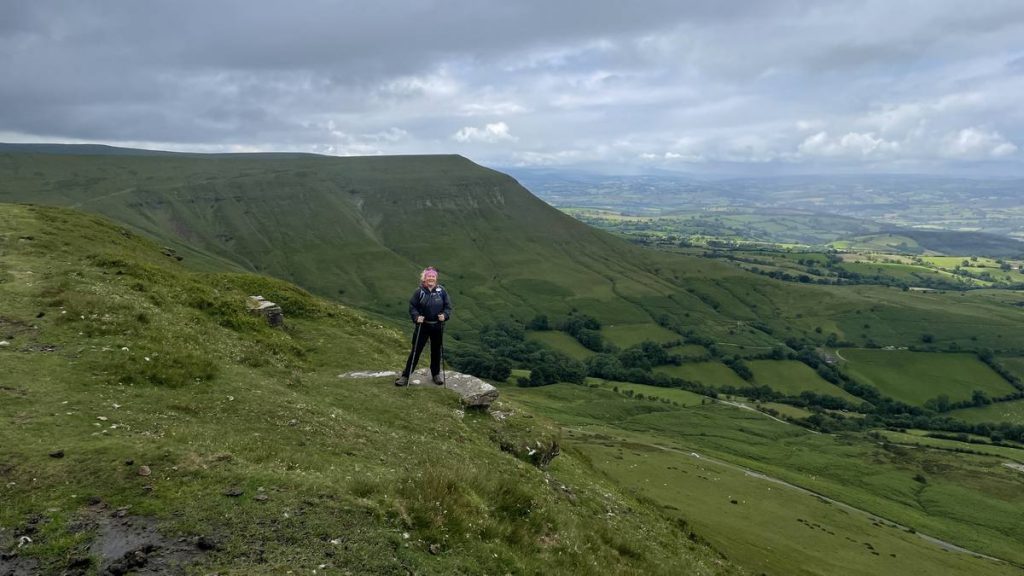 The downpour didn't last too long but by this point the paths showing on our OS map either didn't exist on the ground, were overgrown or just horrendous walking! After 16.5 miles, a few fly bites and scrambling through muddy hillsides, we made it back both very tired in time to watch England play the Euro semi-finals and devour a well earned fish and chip dinner.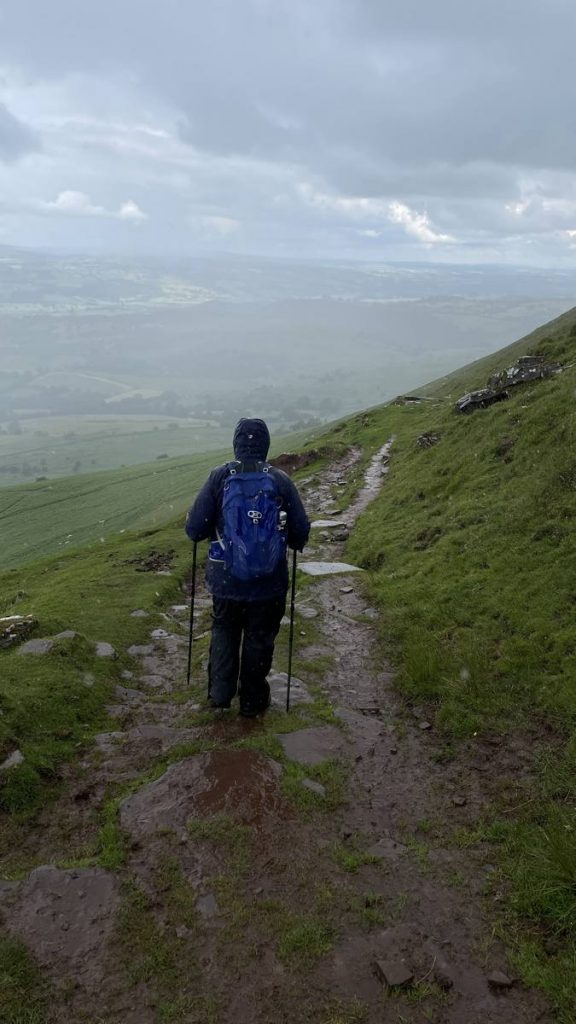 Thursday is market day in Hay so we had a wander around the various stalls. With our cupboards fully stocked we didn't buy anything but there was a good choice of produce in addition to the local shops.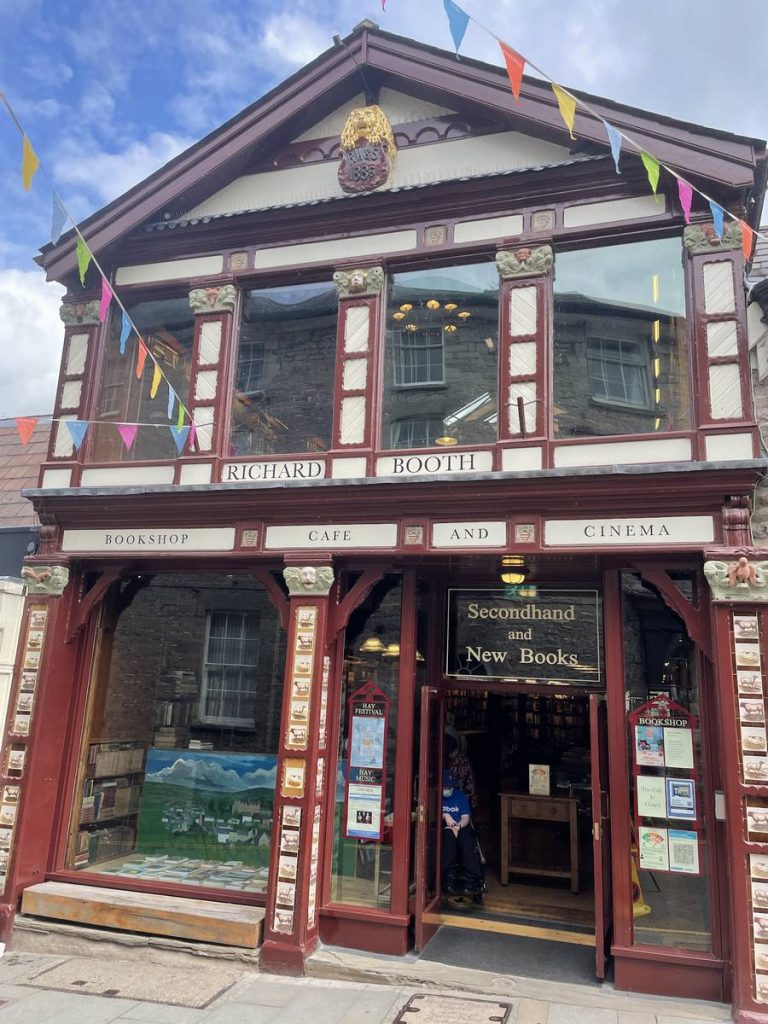 Something new for the afternoon – wild swimming! A short walk from the town along the river is a small area called The Warren which has a stony beach and easy access to the river. Armed with our new chairs and flasks of coffee, we found our spot and waded into the river. Refreshing is probably a good description! I think this was probably a gentle introduction to wild swimming as the water wasn't as cold as expected (well by June anyway!) although the strong current made swimming quite difficult. Definitely didn't put us off doing again though.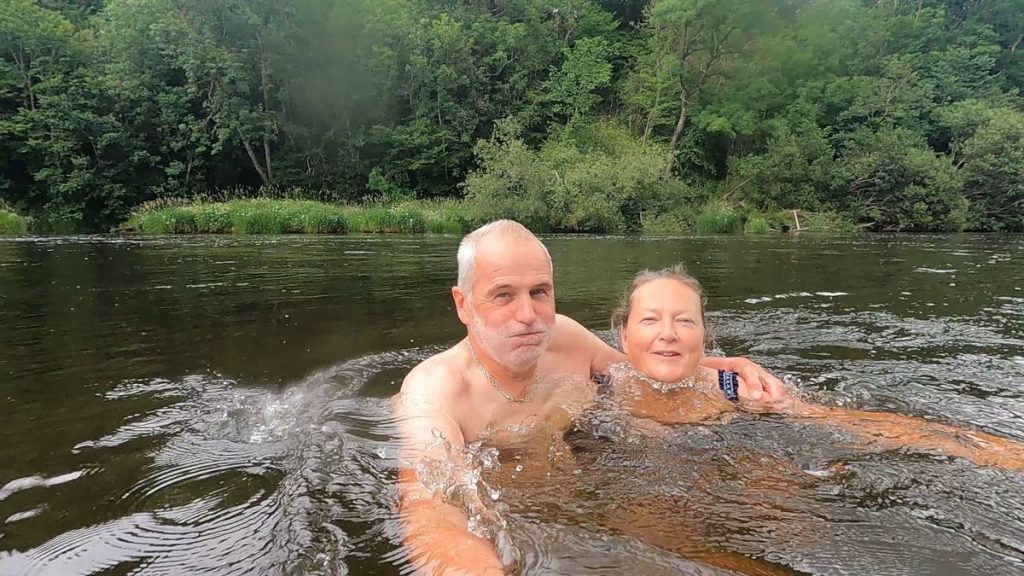 On the way home we popped into Hereford to see the Knife Angel, a 27ft, 3.5 ton sculpture of an angel made from 100,000 confiscated knives from police forces across the UK.
The sculpture was outside Hereford Cathedral (also worth a visit) and has been touring the UK to raise awareness of knife crime and all forms of violence and aggression.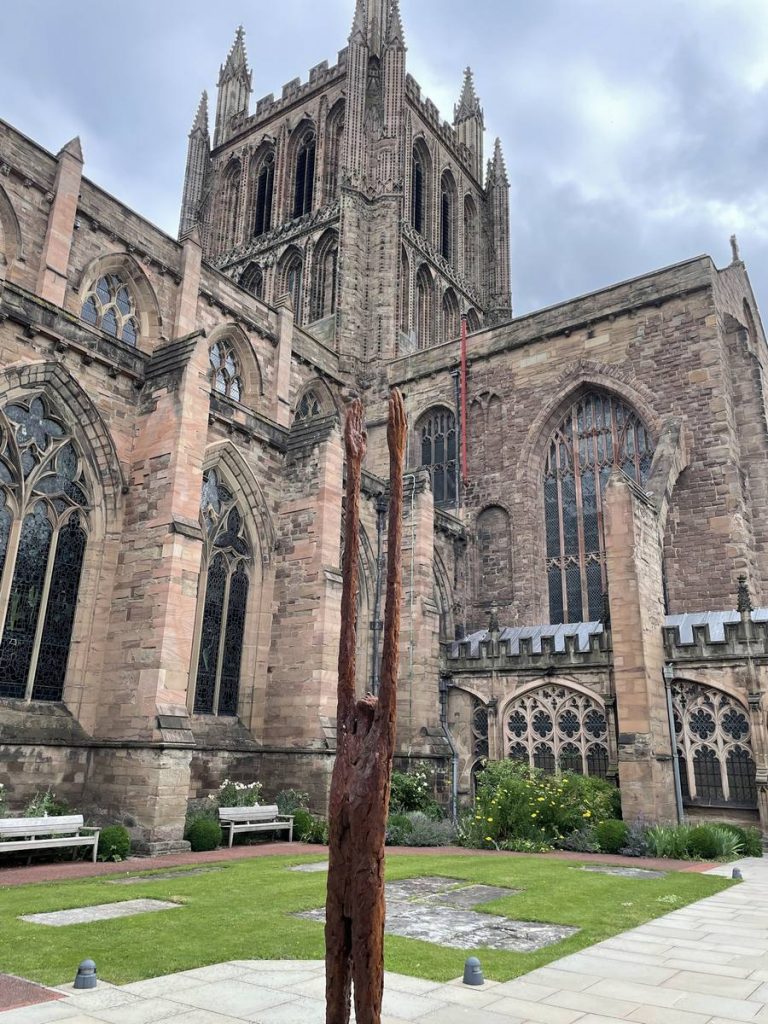 It was home again for a weekend to see friends for dinner (thanks Miller and Carter, Rickmansworth for allowing us to overnight in their carpark after eating there) and a day at home to see the girls and use the washing machine. We don't just visit people to use their washing machine, we promise!
Next week the adventure truly begins…..
Eastnor Castle Campsite, Herefordshire: £12 p/n. No EHU, water and toilet emptying facilities, no rubbish/recycling bins. All grass and not level.

Kilma Farm CS, near Chippenham, Wiltshire: £15 p/n. EHU (able to pitch without for £10 p/n), water and dumping facilities. Currently no rubbish/recycling (June 2021). All grass

Dark Orchard CL, Hay-on-Wye: £12 p/n