Lets start by saying I do know a bit about wiggleys…  Electric currents, are to some of us, wiggleys.  I have studied wiggleys quite a bit and even have a City and Guilds Full Tech in Telecom wiggleys   British Telecom were in fact going to pay me to go to university, in the day, to study and get a degree in wigglyology.  That was until I found that there were two types of wiggleys  real ones and theoretical!  In the real world there are things called the fringe effect but in the theoretical world these do not exist.  In their place are imaginary things like spot charges.  Keep with me I will get on to our travels…..  promise.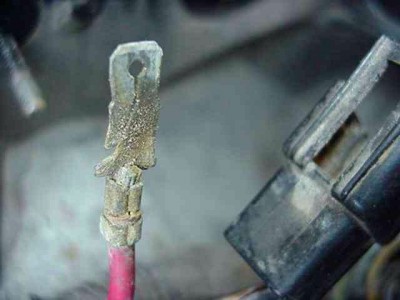 Being a practical person I couldn't hack this and banged out, I was not going to sell my soul.  BT were not happy and called me top a meeting….with NO coffee.
Anyway back to the trip.  As we sat at EuroTunnel in the queue waiting to be called forward I turned off the engine and removed the key.  The engine kept on going!  Now the motorhome is a Mercedes Hymer.  Both renowned for quality and extras.  However I felt this was not one they had intended.  I found that if I had the side lights on and brake pedal pressed the engine would continue running after I had removed they key, until I took my foot off the brake!  Still we managed to board the train and make the crossing OK.  Once on French soil I found the cruise control was not working!
It was at this point I had a 'light bulb' moment and noticed the offside brake light was permanently on….  and remembered that about a year ago I had an issue with a dickie earth on the brake lights.
So the next morning with a screw driver and a piece of emery cloth I, again, saved the world.   Well saved a good amount of Euros by fixing it my self.