Following our visit last year we were really looking forward to returning to Bosnia and spending more time visiting the countryside, away from the major cities of Sarajevo and Mostar.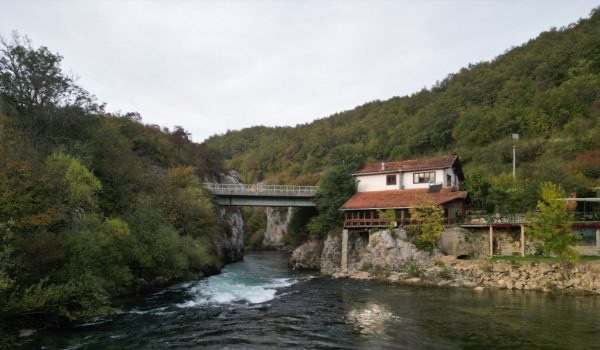 We crossed from Croatia near Granični without any problem and our first stop was to buy van insurance. It's a pain that UK insurance companies are inconsistent with their country coverage so this year we only had third party local insurance. The insurance building is on the right just after the border crossing and we paid KM79 (approx £35) for a month. We had a data SIM left from our last visit but also bought two more 10GB cards at a cost of KM10 (about £4.50) each.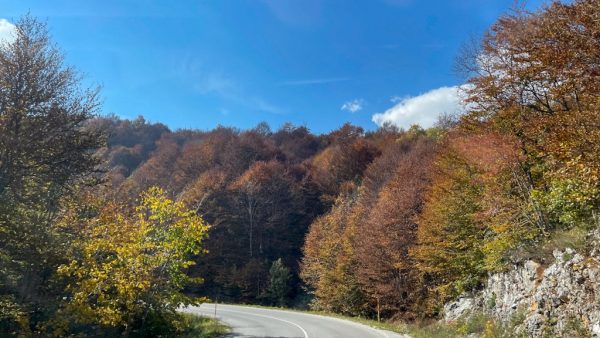 The weather was glorious for the whole time we were in Bosnia and the autumn colours were stunning.
Una National Park runs close to the Croatian border and along the River Una there are fortresses and waterfalls.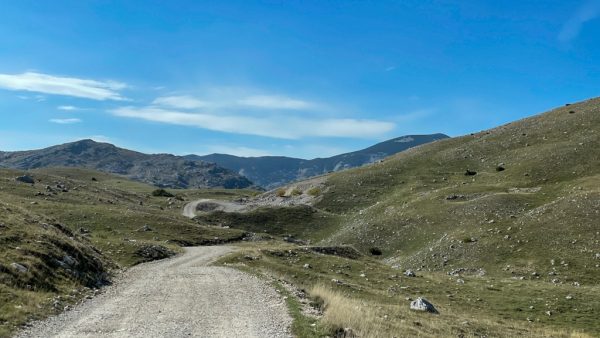 From there we headed towards Sarajevo to take the track out to Lukomir, the most remote village in the country. It's a long 16km gravel road to get to the village but it's a beautiful drive and the views over the Rakitnica Canyon at the end are breathtaking. The village itself is a small collection of ramshackle buildings, some of which are being refurbished to accommodate the growing tourist trade.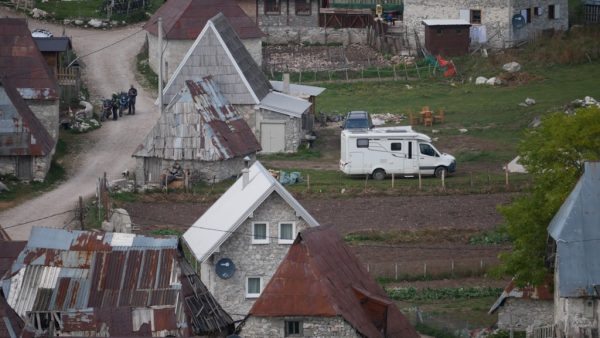 We took an interesting route back which in some places was no more than a quad bike track – thankfully the crockery survived in tact!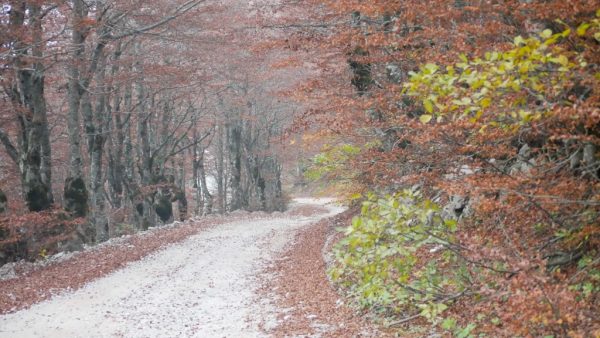 By accident we also found the ski jump centre from the 1984 Sarajevo Winter Olympics.
We spent three nights back at Autocamp Blagaj near Mostar, one of the friendliest and most hospitable sites we have ever visited. It was great to actually use the site this time (it rained incessantly last year) so had coffee by the river watching the kingfishers and eat in the very reasonably priced restaurant. Allen and his family are incredibly generous with homemade cake, fresh fruit and drinks.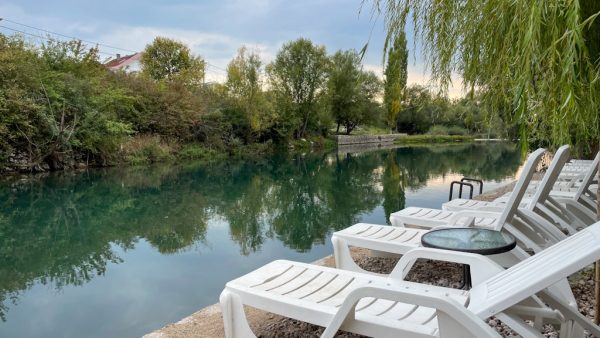 After a few days of being spoiled, we moved towards the Montenegro border and the Dinaric Alps. Another adventurous drive along a gravel road, brought us to the base of Mt Maglić, the highest peak in Bosnia Herzegovina at 2,388m (we camped at about 1,700m) and where we spent a couple of nights in the car park.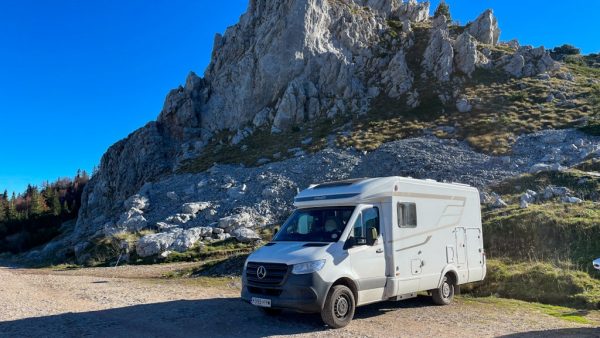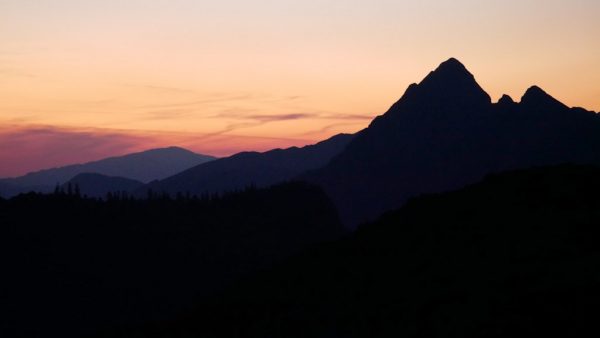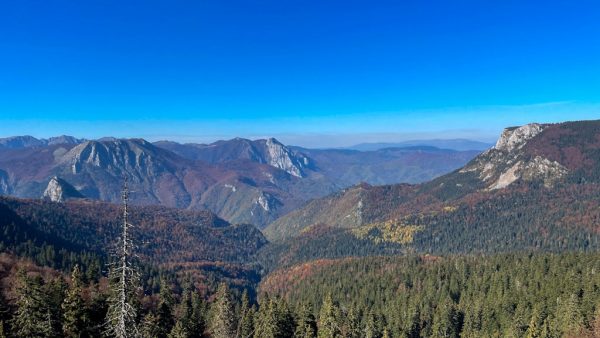 It was great to also be able to do our first decent hike of the trip to Lake Trnovačko, a stunning heart shaped lake which is actually in Montenegro – passports were needed!
After another straightforward border crossing we spent a couple of days in Croatia to have a bit of a sort out before continuing south and into new countries.
One of the joys of travel is embracing local cultures and we hate to impose our standards on foreign countries but there were two things that drove us mad in Bosnia:
Litter – rubbish and fly tipping everywhere but lots of bins too.
Smoking – we were chatting to a young couple and she said that Bosnians consider smoking is just a part of life and everyone smokes, everywhere. As we were filling with petrol and LPG a couple of days ago, a woman walked right past the van with a lit cigarette 若. I guess we've just got used to no smoking in the UK.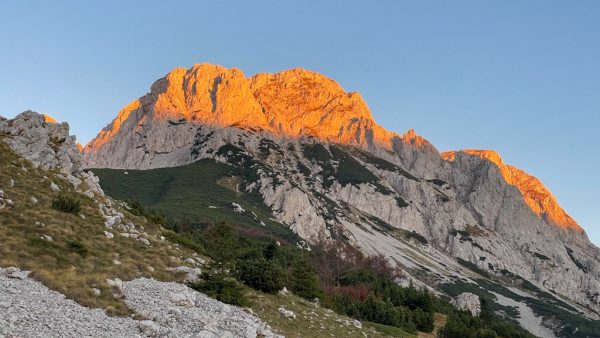 These aside, we love the country and tomorrow, after a couple of nights back in Croatia, we move on to Montenegro.
Campsites used:
Camp Buk, Una National Park: €18 p/n including EHU. Grass pitches, some riverside, toilet and shower block (a little "rustic"). Restaurant open during high season.
Autocamp Blagaj, Blagaj: Prices vary – we paid €12.50, possibly a special rate as returning visitors! Gravel/grass pitches with EHU. Plenty of water points, two toilet/shower blocks and washing machine. Bar and restaurant on site.
Camping Kate, Mlini, Croatia: kn139 p/n including EHU. Shower and toilet blocks, multiple water points, washing machines. Pitches are numbered but not marked and parking is a little haphazard!
Other overnight stops:
Grabovača Cave Park: free overnight parking in the visitor centre car park having paid the park/cave tour fee. Toilets and fresh water available.
Visoko: car park on the edge of the town. No facilities and lots of rubbish but quiet enough for a night.
Lukomir: free parking behind the "On Top of the World" ("Na krovu svijeta") restaurant having had a meal there. Grass/mud parking after 16km of gravel road to get to the village.
Lake Bileća: overnight parking in a closed roadside bar overlooking the lake. Quiet and fine for one night.
Prijevor: free camping in the car park at the base of Mt Maglic. Uneven area at the end of a long gravel road. No facilities.