Left Venice by 9.00 and having failed to find a supermarket (seemingly non-existent in Italy!) we headed off to the lakes.
We arrived at the Sosta in Cannobio on the north west shore of Lake Maggiore to the customary clap of thunder and associated downpour (and again we arrived mid-afternoon so spaces available. By early evening it was full). To be honest though, so far we have only had to cancel one planned activity and that was the cable car in Chamonix. For the remainder of the trip we have arrived to rain but by the time we were in an position to explore the rain had stopped and the weather was fine.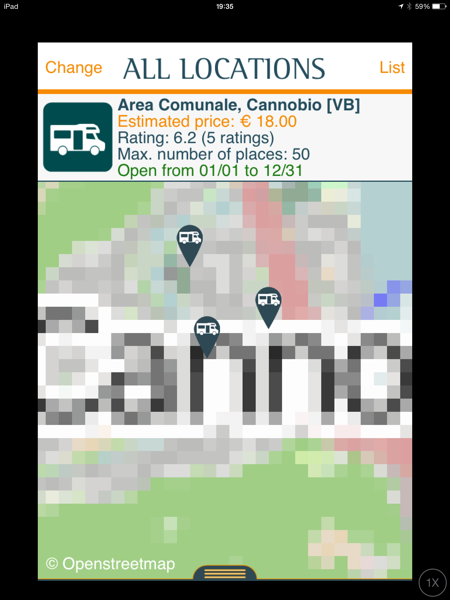 En route June had set the washing machine to work. We have a plastic box with lid and fill it with water and soap. This is then put in the shower tray with any small items that needed washing. The drive then vibrates the washing and all we have to do is rinse it. I wish I could claim it as my idea, however, I read about it on a Motorhome forum somewhere.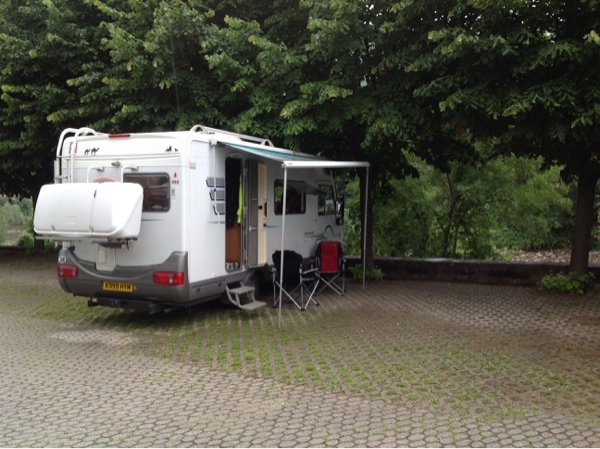 Cannobio is a very pretty town with cobbled paths and beautiful lake frontage. There are boat trips from the town and the Lake Maggiore Express which is a combination of boat and train rides around the lake. This trip can be made either clockwise or anti clockwise. And if this rain keeps up there may be a more detailed paragraph or two about it.
The main part of the town is along the waterfront with numerous restaurants and cafés. With a Carrefour Market along the main street.
The trained eye may even pick out a kebab shop….. But I have been studying this subject for many years and have reached the status of kebabologist. Training started an a young age while serving in TVP at various towns around Berkshire, Buckinghamshire and my specialist area of Oxfordshire. I only just failed the 'keeping the kebab intact on the dash of a moving vehicle while on a blue light run' but I did get honours in the ordering from height while on the Air Support Unit.
Edited with BlogPad Pro