Sorry but it appears that since http://photo.blogpressapp.com has closed down our photos have all disappeared.  Thankfully we have then on hard drive but need to match the text with photo etc.  We will get them back on line ASAP.  Another good reason to have your blog 'self hosted' 
We were lucky enough to be able to go to Peru for our honeymoon.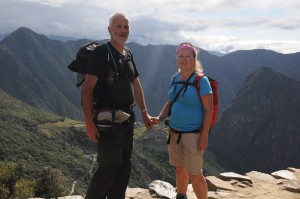 We were both blown away with the trip.  After completing the Inca Trail we spent a few days in the Amazon Rain Forest.
Peru 2011