If you have already seen our Facebook posts you will know how much we loved Albania, even to the extent that we had to extend our Albanian motor insurance!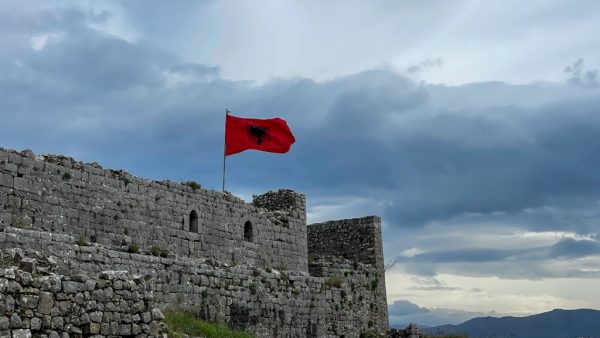 We really enjoyed the challenge of, for the first time in a long time, travelling through somewhere new and very different to what we are used to. The language was completely beyond us; we do usually try to have a few words for wherever we go, and we didn't really get beyond hello – përshëndetje for those interested, but English was widely spoken and the people we met were generous, welcoming and friendly.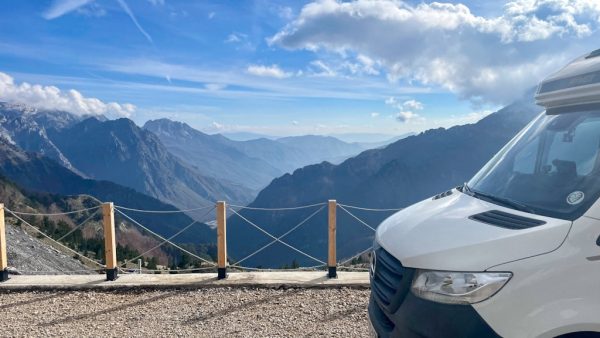 Albania is a country of so many contrasts; on the road there is every type of vehicle from horse drawn carts to high end Mercedes and Porsches, houses range from small shacks to modern square concrete blocks, and you can buy from roadside family run stalls selling their own produce, or in large supermarkets. The mountain scenery is beautiful, if you can ignore the rubbish and stray animals, and there is history everywhere dating from the Illyrians to the Ancient Greeks to the recent Communist era.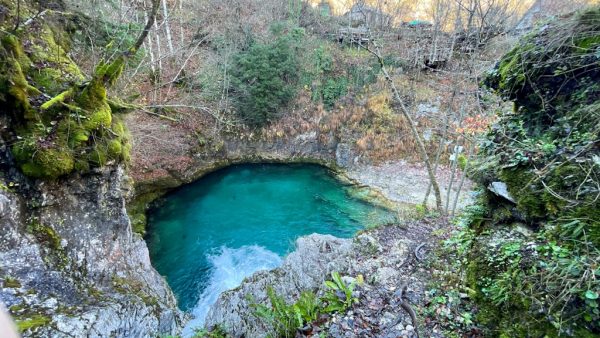 Driving needs to be experienced to be believed and the rule of the road seems to be just find a gap and go for it! Our advice for driving through Tirana, especially on a Sunday, is avoid it if you can . Our UK insurance didn't cover Albania so we had to buy a third party policy at the border which cost €49 for 15 days (the only period seemingly available) and we were able to buy another at a Western Union office once it became apparent we'd be staying longer than 15 days.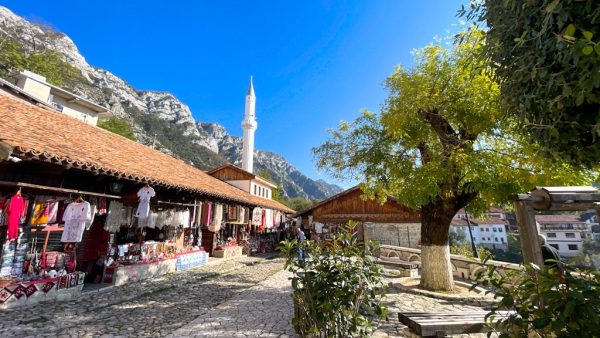 We didn't struggle to find campsites and whilst they were often basic, they were clean and had everything we needed. Wifi is usually available but flakey at times. We bought a local Vodafone SIM which could be topped up as needed – 100GB of data in total (yes we use a lot!) cost about £40. We were also able to use some of our Montenegro bundle under a West Balkans arrangement.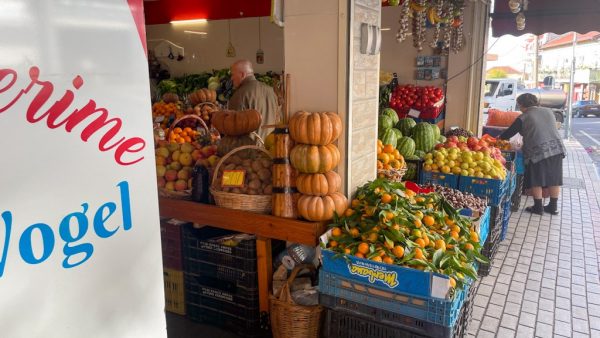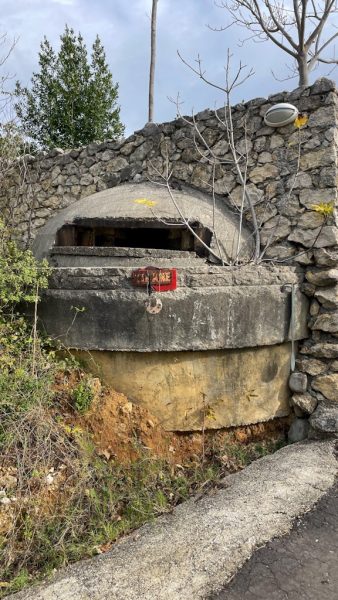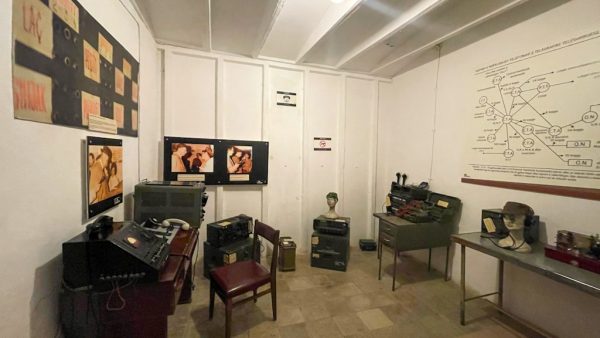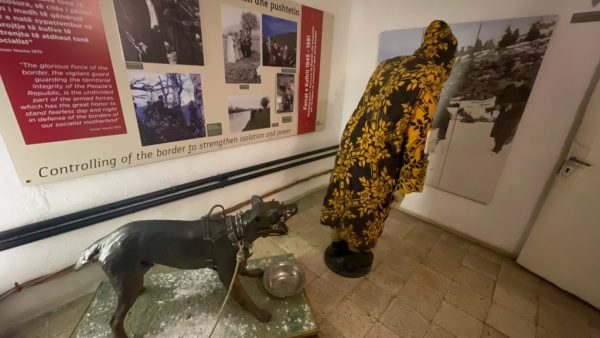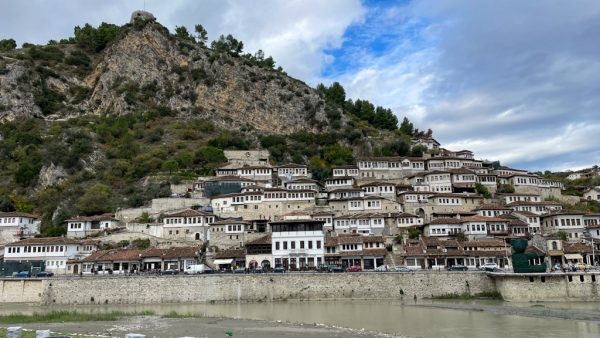 In a lot of places both Euro and LEK are accepted and with the exceptions of petrol stations and large supermarkets, payments are in cash. It's still worth asking, especially before they start pumping fuel, as we did pull into a couple of petrol stations where they didn't take a card. We found that Credins Bank didn't charge for cash withdrawals at their ATMs and as we have Monzo Bank accounts plus Revolut cards, our transactions were fee free and good rates were used.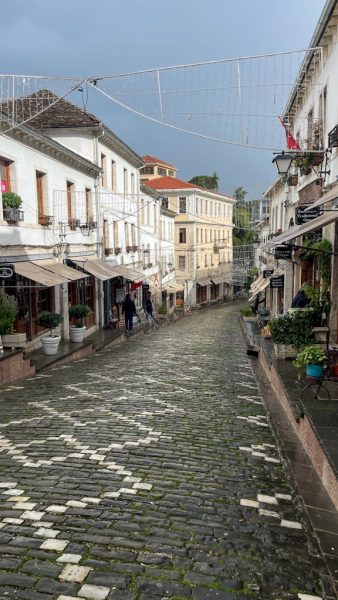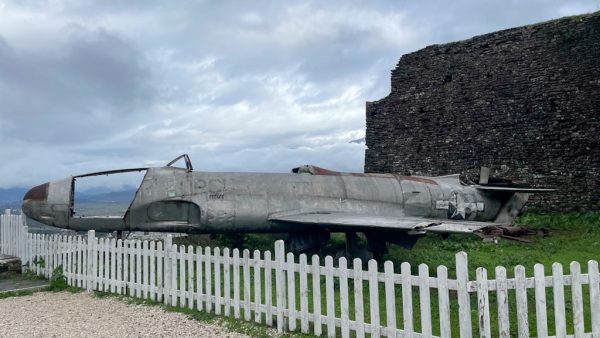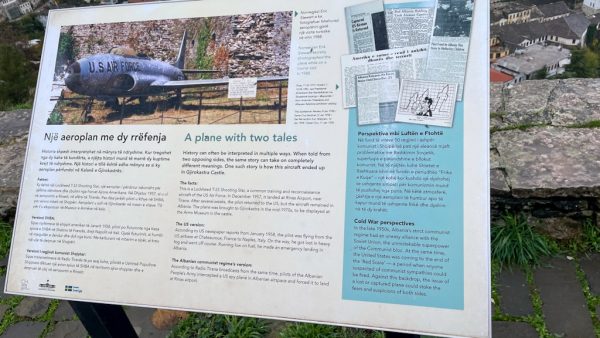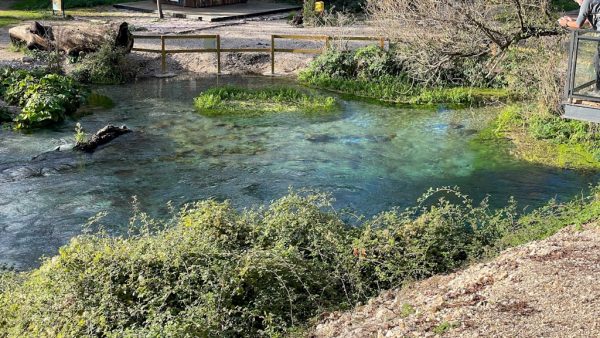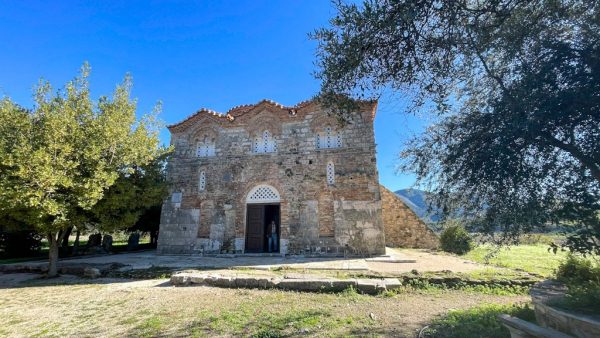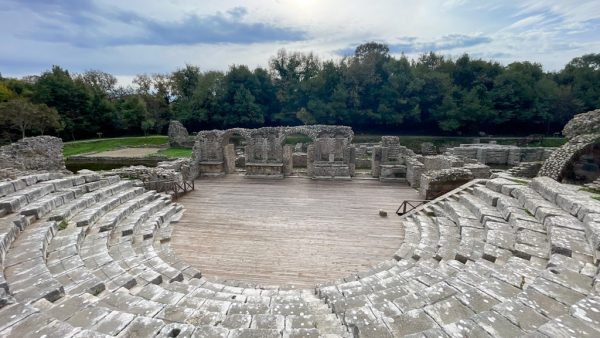 Travelling out of season often means we don't see places at their best due to ongoing renovations and repairs. There was lots of work going on and maybe this was an indication of an increasing tourist trade – places that were hard to get to a couple of years ago are now accessible via newly tarmacked roads or walkways.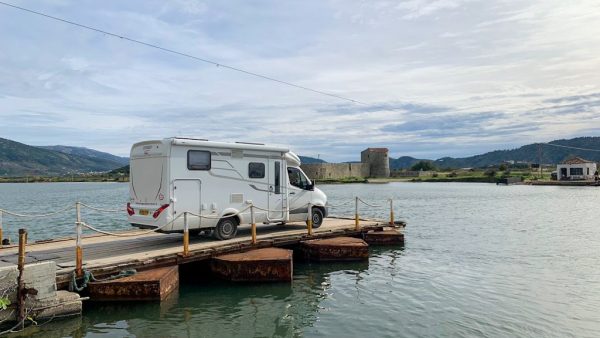 We loved our time here and if a visit is on your radar, we'd certainly recommend it.
Campsites used:
Windmill Campsite Shkodra: LEK1,200 p/n (approx £9) inc EHU. Usual site amenities available including washing machines, wifi plus a restaurant and bar. Mostly grass and muddy after rain. It's a small campsite which also has small lodges available. Access to the site is through small residential streets and past a few scrap car yards. There is a tight turn off the small street on to the site which also has overhead signage. Like many sites, the dogs wander around and there are chickens in a cage. Within walking distance of the city centre.
Camping Kruje: €13p/n including EHU. Usual facilities available including wifi and washing machine at €3.50 a wash. All grass amongst fruit and olive trees. Family run and very friendly staff owners. A 20 minute or so uphill walk to Kruje centre.
Camping Dajti, Tirana: €14p/n plus €2 for EHU. Usual facilities available including wifi. Another grass site, family run and surrounded by olive and fruit trees. Chickens and ducks run free and occasionally the owner walked a couple of cows through! The access road is steep with a couple of short hairpin bends but we made it in our 6.7m van without a problem. They can arrange a taxi into Tirana for €15 return. A very relaxed few days.
Riverside Camping, Berat: €15 p/n including EHU and 1 use of the washing machine (extra washes are charged). Great campsite within walking distance of the centre. Hard standing pitches which are probably quite tight in the summer but there is still a shaded garden area with tables and chairs. Usual facilities including wifi plus access to a small kitchen if needed. Really friendly owners who can't do enough for you and who bought us mandarins every day straight from their trees. The site is on a main road but noise wasn't an issue.
Family Camping, Gjirokastra: €20 p/n including EHU. Clean modern toilet/shower block, washing machine available and wifi included. Site has a nice looking restaurant and bar which is probably quite busy in summer. Parking area is almost aire like with not a lot of space between vans but not an issue in November. The owner will arrange a car to the castle and old town for €5 each way – worth it at least to go into town as the castle is at the top of a steep hill!
Other overnight spots:
Buni i Bajraktarit Restaurant: €5 p/n. Restaurant car park on the SH21 road to Theth with stunning views over the Accursed Mountains. In addition to the restaurant they are building lodges and you can use the toilet block.
Bënje Thermal Pools, near Përmet: Free overnight parking in car park near the pools. Last couple of hundred metres is off-road and very bumpy.
Syri i kaltë (Blue Eye Spring) car park: Free overnight parking when we visited in November but possibly not in the summer. Large flat open car park which is quiet at night. Resident stray dogs but they are not a problem and twice a day a farmer walks by with his cows, sheep, goats and even a couple of boars!
Butrint Car Park: Free overnight car park at the entrance to Butrint Archeological site and a small chain ferry across a small stretch of water. The ferry operates day and night as needed (cars just turn up and beep their horn if the ferry is on the other bank) so is noisy but other than that the car park is flat and has great views out to Corfu.
Blog: www.bobandjune.com
YouTube: https://youtube.com/user/bobclewley
Polar Steps: https://www.polarsteps.com/ClewleysOnTour/5755379-the-balkans-and-beyond?s=0A28668E-486F-4DEF-80BA