There are, obviously, so many vehicle options for this kind of trip.  We decided to go with a new Hymer MLT560.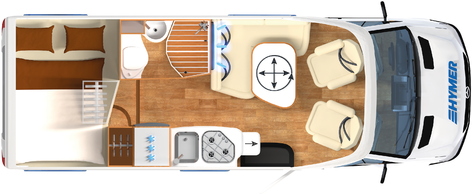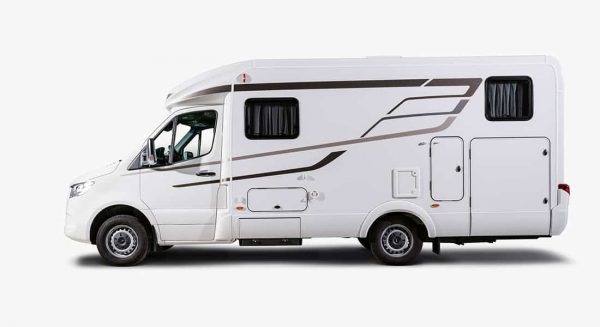 Previously having owned 2 other  Hymers one on a Fiat base and the more recent was a Starline on a Mercedes chassis.  That set our mind that if we ever bought a new one it would be on a Merc.  You see Mercedes all around the world and I guess that means there must be mechanics that can work on them everywhere too.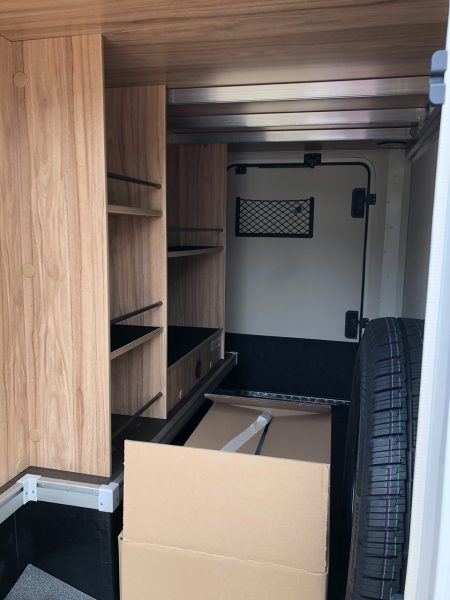 The MLT560 we bought from Becks Motorhomes in Norfolk  was an ideal layout for the two of us. Becks aren't our nearest Hymer dealer but, and it is a very big but, they are a family run company with a second to none reputation.  We met them at the NEC Motorhome show and instantly felt a trust.  It was only after this we found out how good they were.
The van has a large garage at the rear and very comfortable living area it works a treat.  The garage allows us to lock everything up for shipping as it has separate keys from the living area.  It also is big enough for both of our full size fold up Dalton bikes.  This leaves us with a clean van with no bolt on bike racks or ladders for people to interfere with.
One of our minor concerns was the overhang at the rear of the van.  This could be a bit of a problem getting on and off smaller ferries as we move to South America.  Simple solution, after a bit of research, was to have some adjustable rear air suspension fitted.
Rhino Installs at Preston came highly recommended and they fitted the kit in a morning.  The VB Semi-Air Suspension Comfort kit we went for allows us to air up and down from inside the cab as it has a compressor fitted under the drivers seat.  This now gives us an extra 10 cm at the rearmost point.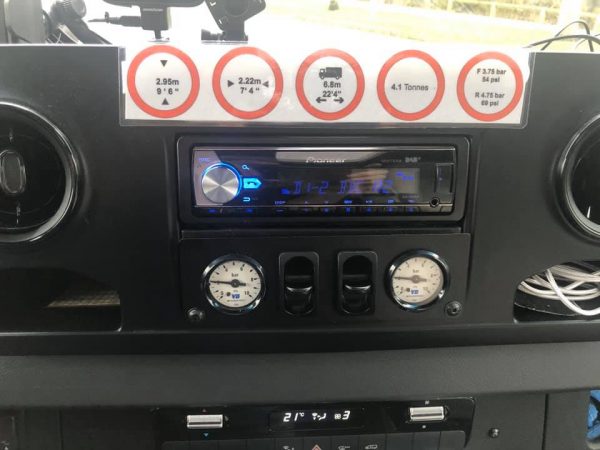 We both felt that access to the internet was quite important.  Not just for blogging but keeping in touch with family and friends and route planning etc.
Previously we had used a MiFi and frond them really good.  However as we intend going a little more off the beaten track we looked at ways to get a better signal.
We ended up in buying a 4G Antenna with a 4G Router and dock from MotorhomeWiFi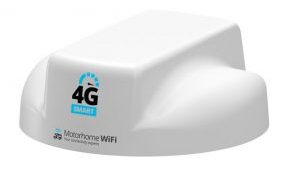 It is a really tidy fit and works a treat allowing us to connect Ipads and Laptops to the internet along with the Amazon Fire Stick which gives us access to YouTube and various TV channels.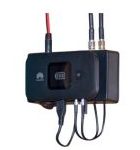 The next addition we are looking at having fitted is an indoor diesel heater.  Having a Gaslow system fitted we can refill quite easily but we would rather save the LPG for water heating if we can.
There are quite a few imports but we will probably go with one of the two markets leaders.
Eberspächer and Webasto have both been around for quite a while and have a good reputation.  The imports are quite a bit cheaper but we would rather pay a little extra than it fail in the cold lands of Alaska.