We are frequently asked "how do you get your van to Canada and how much does it cost?" so we thought it a good idea to put together some basic costs that we incurred.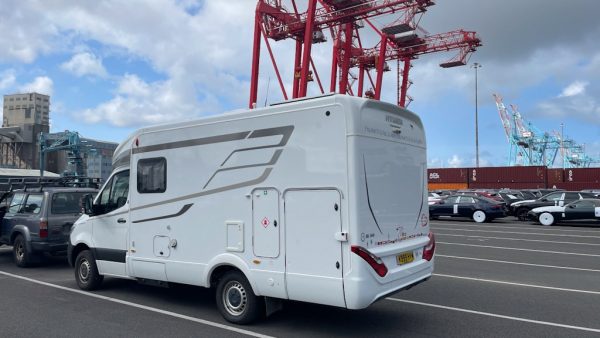 We must emphasise that the costs vary considerably based on the size of the vehicle, the route taken and the current state of the shipping market.
The below related to shipping a Hymer MLT560 to Halifax from Liverpool during September 2023 and first year insurances.
The total costs can be broken down as below.
Total shipping costs, including all fees, insurance etc Liverpool to Halifax.

£4600
One year insurance for the motorhome

£3280
Our travel insurance for a year

£1905
Total

£9785
In addition there were flights and accommodation costs.
Shipping
We chose to ship with IVSS Although there are other shipping agents about, we chose Martin and his team as they have a great reputation and plenty of experience of shipping vehicles around the world.
We shipped from Liverpool to Halifax, Canada and it took 7 days.
To get an estimate we completed an online form. Once accepted we were offered dates for the scheduled shipping. Obviously, these are subject to possible delays. Our van left a day later than initially planned but still arrived on time at Halifax.
The van was dropped off at Liverpool docks and left in a compound along with a set of keys. We had to leave the van 'apparently empty.'
Our Hymer MLT560 has a rear garage area under the fixed rear bed. This proved to be a real help as we could put everything in there (except food as no perishable goods are permitted for shipping) and, as it had extra security locks, and wouldn't be easily accessible. We placed a set of keys in a combination safe inside the van. The shipping agent had the combination if required by customs.
With the details supplied by IVSS we could monitor the position of the ship we had been allocated and the van's current status (such as delivered to the dock, on board the ship etc) and location as it crossed the Atlantic.
The instructions from IVSS for collection at Halifax were clear and basically consisted of getting customs clearance and booking an appointment to pick the van up at the port.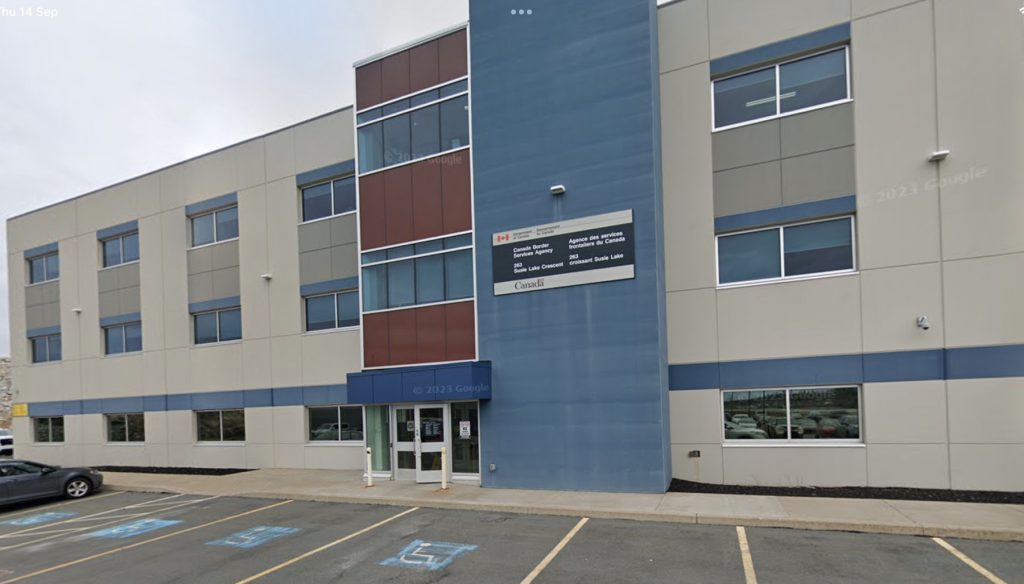 Customs clearance was quite simple. All we had to do was show the documentation supplied by IVSS and the van's V5. Once we had the custom's wet stamp on the paperwork an appointment could be booked to collect. We made the call and were told to just come and take the van. Minor hiccough as whoever I spoke to wasn't aware the van hadn't been unloaded and we had a few hours wait. No major issue.
The port checked our admin and the VIN of the van and off we went with huge smiles on our faces.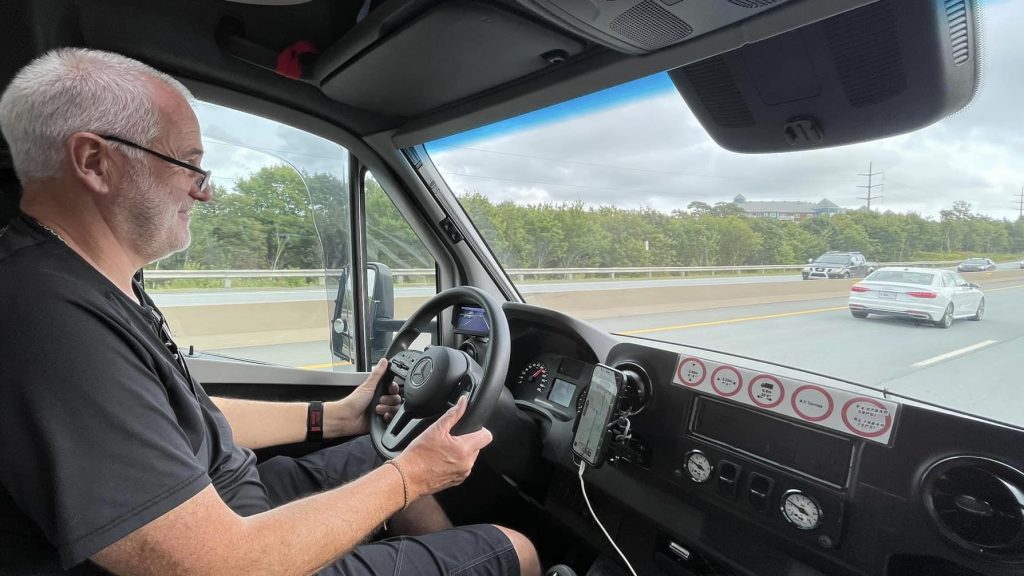 A couple of points to note. We have Gaslow refillable cylinders on the van and these had to be totally empty. Our lithium batteries had to be disconnected. It is worth checking the current state of shipping with gas cylinders and lithium as the rules may well be changing very soon.
Insurance van
We insured the van with Thum. We had to send photos of the inside to prove it was a motorhome. They will arrange for either 6- or 12-month cover for Canada and the USA. We opted for 12 months Very easy process.
EPA
We applied for Non-resident Temporary Importation Approval from the EPA. While this wasn't required for entry via Canada, we knew we would be driving in the USA and decide to get it sooner rather than later. It was free and was a simple on line process again with guidance from IVSS